This page is updated regularly. Please refresh the screen to see the latest news.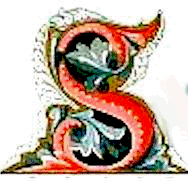 eptember is the start of meterological autumn — and the new academic year. But our editors and contributors have been busy already. Please check the conference list, to which Nigel Finch has added some intriguing new notices and calls for papers (there are opportunities for specialists on Maria Corelli and Thomas Hardy near the top). Note too that, thanks to Simon Cooke, our Senior Editor, and Diane Josefowicz, our Managing Editor (who put this online quickly because the first talk is coming up so soon) the Pre-Raphaelite Society's new programme is now available too. The first talk sounds completely unmissable: Fishy Tail: Gendering the Pre-Raphaelite Mermaids and Sirens Lecture, to be given on Zoom by Cecilia Neil-Smith. Another news item: we heard that one of the sculptures on display at the Ashmolean's new big exhibition, "Colour Revolution: Victorian Art, Fashion & Dessign," was requested from its owner after the curator read about it on our website. Good to know!
Now for the month's contributions. A sometimes overlooked, or at least sidelined, woman painter caught Jackie Banerjee's attention, so a new section on Marianne North has arrived. North's output went far beyond the botanical paintings for which she is best known, like this one of a medley of flowers in South Africa, and included animal life, especially birds like these hornbills, and evocative landscapes, modestly entitled "views," like this one in Java. Another new section introduces the watercolour and pen-and-ink artist and illustrator, Robert Taylor Pritchett, patronised by Queen Victoria. Most unusually, Pritchett first made his name as a gunmaker, and it is fascinating to see how his knowledge of antique armaments, and involvement with the Working Men's College, where he lectured on rifles, helped to bring him into artistic circles. His pen-and-ink sketch of an old shepherd shows him at his best, and perhaps at his furthest from his original profession.
Later, JB added a range of other items, including: a monument to William Whiteley of the (once) famous Whiteley department store, in the model village he founded for retired employees; an introduction to the élite cabinet-makers and interior decorators, Jackson & Graham; and Burne-Jones's watercolour, The Backgammon Players. These aren't as random as they sound. For example, Burne-Jones painted the Backgammon scene on a handsome little cabinet!
Did you know about "magnetic fever" in the early part of the Victorian period? This wasn't another kind of epidemic, but a new and widely shared fascination with charting geophysical and meteorological events. Wearing her other hat as Science Editor, Diane has written a fascinating account of this, and the role of Sir Edward Sabine, President of the Royal Society, in promoting it: The British Magnetic Scheme (1839-1851): People and Institutions. Diane has also dealt with a whole slew of broken links in many different sections of the website, generally outbound ones to sources that have become defunct, or moved. This is not at all a cosmetic operation: some of these links were now bringing up warning messages for unsafe sites.
Thanks to Simon Cooke, who is also our Editor for Book Illustration and Design, we now have a thorough exploration of the illustrative work of the American artist, Winslow Homer. Some of his characteristics may seem uniquely American but Simon shows how he synthesizes "pre-existing styles and idioms to create his own, highly personal art." One example of this is his unflinching New England Factory Life. Simon has also contributed some more of his amazing collection of Victorian bookbindings, such as this one by W.R. Rogers for The Vicar of Wakefield. Equally welcome is his informative and well-illustrated account of the Glasgow Necropolis, planned in such a way that it really does seem like a "city of the dead."
Meanwhile, Philip Allingham, our Contributing Editor for Canada, has completed his additions to our section on Mary Ellen Edward's illustrations, with more of her work for Charles Lever's The Bramleighs of Bishop's Folly in the Cornhill Magazine. A typical example of her focus on the female characters, their expressions and attire, can be seen in the delightful A Winter's Day Walk.
By the end of last month, Rita Wood's new work on the Yorkshire Philosophical Society went online over a number of different pages. The subjects range from the formation of the Society itself to the neoclassical museum designed for it by William Wilkins (perhaps the earliest such museum in the country) with its grand interior, to J.P. Pritchett's small but once very active York Observatory, where meticulous records were kept, just as Sabine recommended. There were a variety of associated buildings as well, and of course Rita writes about the Museum Gardens and St Mary's Abbey ruins.
Nearly all the well-known Victorian artists are represented on our website. Still, Dennis Lanigan's latest contributions make good a significant gap: William F. Yeames, one of the St John's Wood Clique, painted several of the best known works of the age, including When Did You Last See Your Father?, as well as the intriguing "problem painting," Defendant and Counsel. We now have a good spread of Yeames's work, not all of which might be classed as history or genre paintings.
Turning to Victorian design now, we had a peep inside the Drawing Room of Sambourne House, with Shirley Nicholson's introduction to the kinds of furniture there, in some cases with her expert attribution to a particular (and, of course, very high-class) manufacturer. Many thanks not only to Shirley but also to the Royal Borough of Kensington and Chelsea, which provided professional photographs for this piece.
Marilyn Madigan sent in another very attractive example of John Jennings's domestic stained glass — this one with a rondel showing a robin feeding its young chicks in the nest.
Correspondence: Amit Suri from Mumbai who found our section on Sherlock Holmes's illustrator, Sydney Paget, useful, wrote in with some corrections, in a few cases suggesting more relevant "passages illustrated," and, where such passages had been omitted altogether, supplying them. Everyone gains from this kind of interaction. Andreas Waibel also wrote in, this time to correct a remark about the climate in Tobolsk, mentioned in one of the commentaries on a Victorian edition Robinson Crusoe. Another piece of useful information: Jane Chantler pointed out that there are two villages called Brough, and the one that features in the artist Lucien Pissarro's work is in Westmorland, Cumbria, not the one in the E. Riding of Yorkshire. Many thanks for this clarification!
Via Twitter, Dr Helen Wilson gave more precise information on this stretch of Cornish wall — actually, and intriguingly, more correctly called a hedge. Also via Twitter (or, rather, X) a quick-witted follower at Birmingham Art Gallery related one of Burne-Jones's paintings to his painted decoration of the cabinet mentioned above (so we really needed to include that!).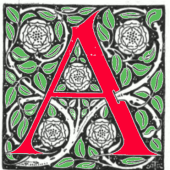 ugust started with a few contributions from the end of last month, now checked and indexed, and several new pieces. Our list of conference announcements also continues to grow, with one of the latest coming from the University of Birmingham, about a centenary conference commemorating the life and work of Marie Corelli, who died 1924. Pending further discussion, we have also opened a small section in memory of our founding Editor-in-Chief, George Landow. This is for informal tributes, and anyone is most welcome to add to them. At present the section has a truly international flavour, with memories of George in England, France and Singapore.
Next, our Managing Editor Diane Josefowicz has an important announcement to make: we're looking for a new history editor (part-time, remote) to join our team. To find out more, including instructions for how to apply, please click here. We're waiting to welcome you!
Meanwhile, new online from Jackie Banerjee is a review of Talia Schaffer's Communities of Care: The Social Ethics of Victorian Fiction, which deals with a whole range of Victorian novelists as well as (unusually) with academic practice itself. She also opened a new section on Dover, and pulled together our material on Roma, travellers and other unsettled people in Victorian times, on the strength of several interesting Victorian photographs from Simon Cooke's collection — just a tiny example of the fruitful collaboration in the digital humanities that Schaffer applauds. Another set of photographs arrived too, from Helen Hughes, the great-granddaugher of Navvy Smith, who became a preacher to his fellow-workmen on some of the biggest railway projects of the day. We already had a little about him, and one photograph. Now we have two pages of photographs, one featuring the navvies to whom he preached, and the other, the Navvy Mission's various activities. Jackie also discussed a small sample of his notes for his sermons.
Philip Allingham has sought to entertain us all with a brand new section on the Vanity Fair caricaturist Leslie Ward, otherwise known as Spy. Some of Ward's less well-known pencil portraits are included here. Philip has expanded the section on Vanity Fair itself as well, and has now energetically pursued Phiz through all the shenanigans of Charles Lever's The Knight of Gwynne; A Tale of the Time of the Union (as usual, many of the illustrations, like this one, feature very lively horses).
The latest artist to come under Dennis T. Lanigan's searching gaze is George Dunlop Leslie, with discussions that illuminate some of his most memorable works. Among them are Alice in Wonderland (with its slightly creepy detail of a discarded doll) and The Convent Garden, on a theme that many artists were drawn to at this time.
The inscription on another memorial from the chapel of King's College, London, sent in by Tim Willasey-Wilsey, gave us some more insight into the character of Major-General Sir Herbert Edwardes, who played his part in surpressing the 1857 rebellions in India, but, unlike some of his more notorious peers, seems to have been genuinely respected and loved by his underlings. Colin Brooking also contributed to the sculpture section, with a fine drinking fountain in Shadwell, in the East End of London. It was designed by Sir Betram MacKennal, though sadly it has lots its bronze medallion of Edward VII.
Continuing to shine a light on Wales, Michael Statham has contributed more work by the architect George Eley Halliday — a beautifully designed pulpit for Llantrithyd church, Vale of Glamorgan, and a lavish reredos in the Lady Chapel of St Isan, Llanishen, Cardiff. Michael followed these up with a wonderful Arts and Crafts house, named after William Morris' Red House, in Penarth. From another regular contributor, Shirley Nicholson, some new insights in Evelyn De Morgan's drawings, and another collaborative piece on one of the innovative "gold drawings" currently on display (free, until 1 October) at Leighton House museum: Boreas and Oreithyia.
New in from Jane Rupert, two extracts from one of her books on John Henry Newman, one of them in particular, "Newman on the Humanities: A Training of the Mind," amazingly apposite now, in a society where degrees are being rated on their status in the job market. The other extract also speaks eloquently of a warning unheeded: Newman on Empirical Science and Empirical Philosophy: Twin Threats to the Fullness of Reason.
We have three new book reviews this month. Laurent Bury looks slightly askance, now and then, at Simon Heffer's The Age of Decadence, A History of Britain: 1880-1914; Paul Goldman describes the new ground covered by Jo Devereux's Nineteenth-Century Women Illustrators and Cartoonists (which Richard Scully recently applauded as "a game-changer"); and, with editorial assistant Nigel Finch's help, we shared Mary Ellis Gibson's review of Tanya Agathocleous' Disaffected: Emotion, Sedition, and Colonial Law in the Anglosphere with Review 19. This last, a thought-provoking exploration of "how law and loyalty were intertwined in the British raj," has an interest far beyond any individual country.
Maria Grigoriou translated our Credits page into Greek. You may not be aware that, as well as those sections of the website that have been translated into French and Spanish, a number of individual pages have been translated into a whole range of different languages.
Correspondence: Many thanks to Brian Morris, who sent in a family photograph thought to be of the pier-engineer Eugenius Birch, and his wife Margaret. This has been added to our biography of Birch. Val Rutter also wrote in about her family archive, but, in the first instance, we felt it should be offered to the London Metropolitan Archives. Bob Davenport told us the history of one of Albert Toft's sculptures, identifying the bust as that of the grandly named Sir Jabez Edward Johnson-Ferguson, 1st Baronet. Thank you also to Bob Davenport for not only spotting a bad link in the history section, but sending us the right one! As for proof-reading, special thanks this month to Shirley Nicholson, for finding various typos and making useful suggestions for links.
July 2023
y far the best tribute we can pay to George Landow is to take care of this website, a project long dear to his heart. How delighted he would have been with all the excellent new contributions that have come in this month!
First, as usual, we have some new conference announcements. Note especially this proposal for "flightless" conference-going: "a hybrid approach: monthly Zoom panels starting January 2024 followed by a series of face-to-face hub events across the world in September 2024." Some of the buzz of a large conference may be lost, but there are great advantages to this plan, not least, cutting the carbon footprint, and making these programmes more accessible to independent scholars. We shall watch with much interest.
A small beginning for the month from JB: a review of Timothy Gao's book on Virtual Play and the Victorian Novel: The Ethics and Aesthetics of Fictional Experience (in this connection, note that one of the other upcoming calls for papers is for the Victorian Review's special issue on "Videogames and Victorian Studies"). Next, she very much enjoyed adding a new section on the wildlife photographers, Richard and Cherry Kearton, and some new illustrations by Edmund Hort New, such as this one of white owls. This did not count as work!
Another project, jointly with our Managing Editor, Diane Josefowicz, has been putting online several excerpts from Jane Rupert's e-book edition of Letters of a Distinguished Physician from the Royal Tour of the British North American Colonies 1860 written by Henry Wentworth Acland. Dr Acland was a lifelong friend of John Ruskin, and was fascinated not only by art (as an amateur artist himself) but also by the new territories he was visiting. See, for example, his views on the timber industry — and the accompanying watercolour, which shows the enthusiasm with which the royal party was greeted. Acland's biography, his visit to the Toronto Observatory, and his asylum visits are all online now, and Diane's own contribution, on the Victorians and the earth's magnetic field, has been finalised too. This range of new material on Acland, the scientific developments he encountered, and their connection with the progress of research into geomagnetism, is all fascinating.
Meanwhile, in the books section, our senior editor Simon Cooke added the delightful unsigned binding for The Beauty of Common Things.
Philip Allingham completed his updating of Luke Fildes's illustrations for Charles Lever's Lord Kilgobbin, as well as adding new ones that appeared in the Cornhill Magazine. Having recently acquired a first edition of Dickens's Pictures from Italy (1846), Philip has also made several fine new scans of Samuel Palmer's illustrations for it. Among his other revisions and additions were some of Spy's caricatures for Vanity Fair, including this new one of Luke Fildes himself.
The latest contributions from Dennis Lanigan, still are about the St John's Wood Clique, a band of artists whose congeniality undermines the image of a painter struggling alone in his garret. Fred Walker's caricature of Rossetti "roasting" The Clique does speak of rivalaries, though! So far, Philip Hermogonese Calderon has been the best represented, with some wonderful new paintings like this mood piece, "Her eyes are with her heart and that is far away".
For several reasons, it was a great pleasure to receive a set of photographs from Caroline Jarrett, daughter of John Sankey, who for so long contributed to our sculpture section. The photos are of a statuette of Colin Minton Campbell, director of the famous Minton ceramics company, during much of the Victorian period. The original bronze was by Thomas Brock, on whose work John Sankey was the authority, and you can see why he admired Brock when you look at the poise and detail of this little version. Also new to the sculpture section is a statue of the "discoverer of the circulation," the scientist William Harvey, in Folkestone, sent in by Tim Willasey-Wilsey. This was unveiled by Sir Richard Owen with great fanfare in August 1881 (the London Illustrated News carried a fine account of the occasion).
Our large section on Victorian churches has also got a bit longer recently, with Michael Statham's photograph of G.F. Bodley's striking St German's, Cardiff, sadly no longer in use, but take a look at those flying buttresses! Michael then sent in a short biography of another architect, John Coates Carter, and some of his works, such as the beautiful Arts and Crafts Garn-Hill House in the Vale of Glamorgan, with more to follow.
We were delighted to hear from Laurent Bury, one of the reviewers for Cercles, the international review website run by our good friend, Antoine Capet. Professor Bury has already sent us two new reviews. One is of Simon Martin's Drawn to Nature: Gilbert White and the Artists — this was commissioned by Antoine before he died last year, and it is sad not to be able to share it with him, as we would normally have done. The other review is of the recent exhibition at the Musée Girodet, Montargis: "Triqueti, la force du trait," of special interest because the museum had been flooded, and this was its re-opening show. It was a relief to see that so much was saved.
Ray Dyer kindly continues to proofread for us. Thank you, Ray!
Correspondence: Anne Willis wrote in with a small correction and some interesting extra information about the O'Connor East window in Holy Trinity, Bradford-on-Avon, swiftly following this up with another small lancet attributed to O'Connor in the same church. David Bourland very kindly listed several "errata" in our annotations to Carlyle's "Signs of the Times." This set of annotations is an example of student work on our website (clearly identified as such) carried out long ago under George Landow's supervision. David writes that most of the annotations were very helpful. They are well worth retaining, but we were very glad to have them checked in this way. Jeffrey Clayton also wrote in, in this case to report a broken link in the sculpture section.
June 2023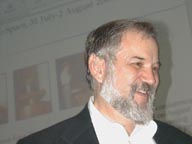 We start this month with very sad news: our founder, long-time editor-in-chief and webmaster, George Landow, passed away peacefully on 31 May, with his family around him. As many of you may know, he had been ill for a long time, far outliving his initial prognosis. What you may not have realised is that, even in these past two and a half years, he lived as fully and cheerfully as ever — celebrating family occasions, taking a trip with his wife to the Norwegian fiords, pursuing his hobbies, and, of course, continuing with his scholarly interests. During this period, too, he took care to ensure the future of our pioneering and wide-ranging website, turning it into a charitable educational foundation, with its own fully independent editorial board. In this way, as well as through his work on Ruskin, the Pre-Raphaelites, Biblical typology and other subjects, not to mention his landmark books on hypertext, he made a unique and lasting contribution to the academic world. Two very recent events show what a remarkable all-rounder he was: in April he received a copy of the Arabic translation of his first book on hypertext (it had already been translated into many other languages); and less than two weeks ago he became a Master Model Railroader, a coveted award earned over many years' involvement with that hobby. You can see something of his commitment to it here on our website, as part of his personal biography. But note that the model shown below was created recently, to his delight, by his good friend and fellow-enthusiast, Jim Kirkham. Click on it to see what it says on the signboard.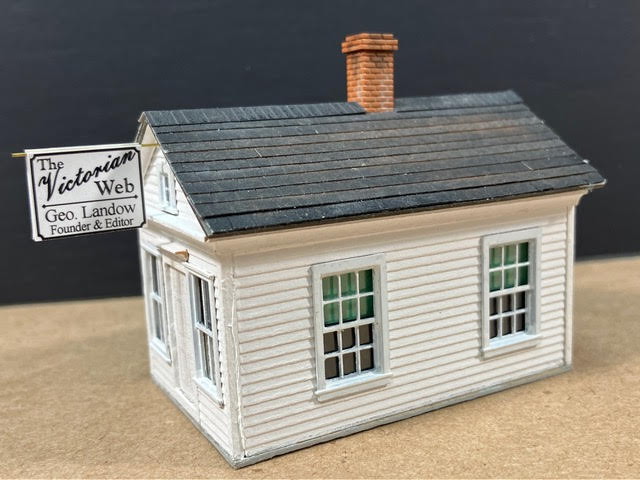 Talking of tributes, the Landow family has requested donations instead of flowers, so we have a new "donate" link near the top of the left-hand panel on our home page, for anyone who would like to honour his memory in this way. You can also be redirected from here. There will be space there to leave a message. In fact, we have already received many heart-warming messages on social media. A typical one reads, "George and his work with the VW was seminal when I made the decision to pursue Victorian Studies. I'm grateful he always responded whenever I connected with a question. He was a great and kind scholar!" If you would like to say something about his influence, do write in, and we will gather these tributes together on a separate memorial page. We already have a sample of responses to our announcemnt on Twitter (other than the e-mojis conveying sadness and/or prayers with which many responded).
On a personal level, we ourselves greatly miss George's advice and encouragement, and above all his friendship. But our task now is to carry on his legacy in the more scholarly of his virtual realities. Reassuringly, the site continues to grow — as does the list of conferences and Calls for Papers complied by our editorial assisnt, Nigel Finch. Check it out, so you don't miss anything. For example, time is running out to prepare your entry for the "Brontë Studies Early Career Research Essay Prize"! The deadline for submission is 15 August. If you can't manage that, see what else is coming up.
As for new work online, JB finished an essay on Elizabeth Gaskell's Ruth, about "Illness and Its Uses" in the novel — the direct result of talking it over with George once. And George's inspiration goes on spreading. Finding some connections between Ruth and Gaskell's intriguing story, "Lois the Witch," JB asked Professor Bernard Rosenthal, a well-known authority on the Salem Witch Trials, about Gaskell's use of material from the episode: this co-authored essay was the result.
Then, urged by another contributor (Shirley Nicholson), JB started a new section on the artist Marianne Stokes, with about a dozen new works of hers, including this gleaming reminder of Cornwall's copperwork arts, Polishing Pans. She also transcribed two contemporary essays on her, one of them by Alice Meynell. Then she added an interview with the photographer Frederick Hollyer, in an 1893 copy of The Studio, to the photogrpahy section. Here, Hollyer makes a good case for photography as an art, but shows himself greatly in favour of "untouched" work. What would he have thought of today's routine photo-editing?
As Managing Editor, Diane Josefowicz has just finished repairing the dozens of broken links on our site to Mitsuharu Matsuoka's Hyper-Concordance, which allows word searches of many literary works. The concordance used to be part of our mirror-site in Japan, but has now been rehoused on the Victorian Literary Studies Archive. Over the years, several other major websites to which we regularly link have also been moved, and need the same painstaking labour to repair. Since our site operates on a principle of interconnecting links, rather than on discrete searches, keeping the links active is an ongoing and vital task.
Diane and JB also attended the virtual launch of the second phase of the University of Victoria's funded project, "Great Expectations: Pregnancy and Childbirth in the Age of Victoria," for which we provide the Open Access platform. There were some fascinating presentations, and Diane spoke encouragingly about our role in this (and hopefully other) projects of great interest to the wider scholarly community.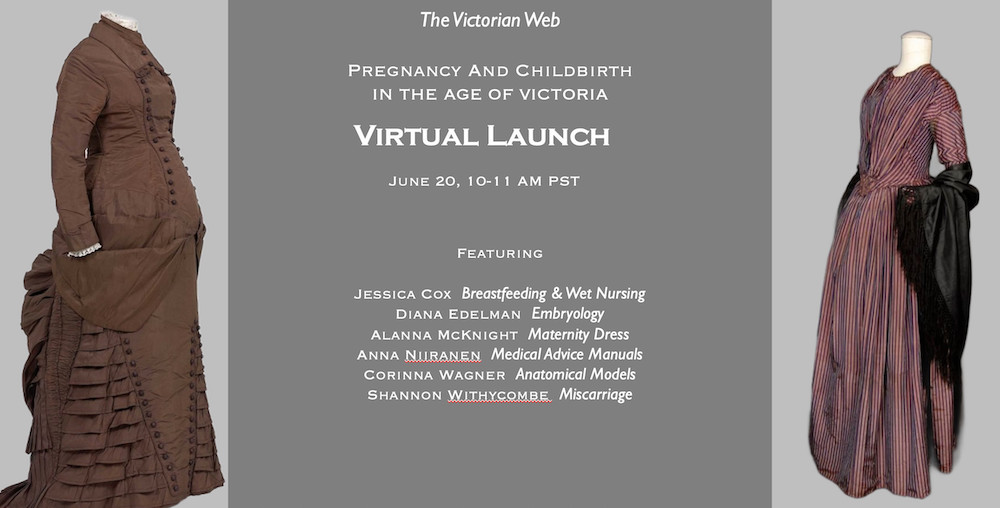 Simon Cooke, our Senior Editor, has also been hard at work, contributing a most enjoyable essay on a whole range of attractive but unsigned Victorian book bindings, all from his own extensive library. Organising them took him through some of the major design trends of the day, from Gothic to Orientalist, and made brilliant sense of what at first appears to be a confusing variety of styles. As an example, here is a stunning Orientalist one for Dalziels' Illustrated Arabian Nights' Entertainment of 1870. Simon followed this up with a unique behind-the-scenes look at a publishing arrangement, the contract between John Leighton and his publishers, Grant and Griffith. After this came a more substantial and wide-ranging essay on the late-Victorian Yellow Book's bindings, enriching our understanding of this whole, very distinctive era.
Meanwhile, our section on Phiz (Hablot K. Browne) grows apace, as Philip Allingham traces the convolutions of another of the Charles Lever novels he illustrated, Jack Hinton, the Guardsman. Phiz's rendition of a picnic in Phoenix Park makes a good example of his sheer creative energy, which Philip himself clearly relishes. This whole set is finished now, but if you look at the illustration entitled "Monsieur de Roni in his glory," you will see just how many questions remain unanswered until the very end (Philip has kindly listed them!). Another small contribution by Philip led to a lot of work for JB on updating the several Dickens "galleries": this one, about Dickens in caricature, dated from 2002!
In terms of web pages, by far the largest contributions completed so far this month are Dennis T. Lanigan's. One set is on the artist Robert Walker Macbeth. Every time Dennis sends in his work, it seems a new favourite painter has taken up residence on the site: Macbeth, another of the Idyllic School of artists, is no exception. His oil paintings, watercolours and etchings make a wonderful addition. Here is a particular favourite: In Clover. The Art Journal critic dismissed it at the time with the brief description, "some peasants at their repast" — see what you think. Dennis has now sent in his work on the last of the Idyllic School, Cecil Gordon Lawson. It is all online now, but a kind friend is still proof-reading it for us.
Another very welcome contribution came from Professor Gilbert Bonifas: "Richard Oastler, Tory Radicalism, and the Resistance to the New Victorian Order." Based on a conference talk, this gives a full, very thoughtful and well-documented picture of how hard Oastler tried dissuade the government from implementing the Poor Law, and how much he wished to promote "a nation of sturdy artisans and peasants" — a dream that William Morris would share, decades later.
After a little gap, we were pleased to hear more about Michael Statham's explorations in the archives of W. Clarke, Llandaff, where he discovered that Rossetti's famous triptych in the Cathedral had been photographed, and the photographs inserted into church fittings elsehwere — also into what is possibly a overmantel. What an imaginative and practical use of photography!
Shirley Nicholson is mentioned above: by coincidence, Professor John Hilary sent in a review of her book, A Victorian Household: Based on the Diaries of Marion Sambourne. Shirley's access to the Sambourne archives has yielded absolutely priceless results for those of us fascinated by the family life and domestic arrangements of the times — the book is a must if you plan on visiting Sambourne House, or even if you just want to find out about it.
We now have over 128,380 items on the website, and over 13,400 followers on Twitter (only 212 on Mastodon though. It's hard to keep up both!).
Correspondence. Many thanks to Karen Fletcher, who noted some confusion about the architect of Albert Court near the Royal Albert Hall, now properly identified and in our section on London buildings — one of the many, many pieces that George contributed. Another correspondent, Sarah Torres, sent in a very interesting query about navigating the website, which made us add some extra information to the brief guide we already have online. Is it clear now? Please take a look. We can't always help when people write in, but we do try! Recently we were able to send a correspondent (enquiring about an Arts and Crafts house which she hopes to buy) to just the right source — yes, one of our contributors, who quickly provided the name of the architect and even his original plans.
May 2023

ay arrived with cheerful preparations for the coronation of Queen Victoria's great-great-great grandson, King Charles III. But it also brought us some unwelcome news: we were so sad to learn that Hugh H. Witemeyer, Professor of English at the University of New Mexico, had passed away. He was the very first scholar to share a published book with the Victorian Web: George Eliot and the Visual Arts. A fine tribute to him would be to read his introduction, about how Eliot transformed "literary pictorialism" — as he says, "No novelist in English before her used pictorial devices so extensively, so diversely, or so subtly."
The month saw Nigel Finch's first substantial addition to our conferences/calls for papers record: the topics are as enticing as ever, and range from one on Elizabeth Gaskell, to one on Transnational Animal Welfare Activism and the Victorians. Check them out if you're interested, as the deadline for the latter is fast approaching.
JB's contribution so far is a transcription of a short essay on the woman sculptor, Mary Thornycroft, together with discussions of some of her work, such as this early figure of a Sleeping Child. Then, with some useful editorial input from our Science and Managing Editor, Diane Josefowicz, she added an account of the pioneering Victorian economic entomologist, Eleanor Ormerod.
Typical of DJ's backroom work is her tidying up of one of the Victorian Web's books, Barbara Gates's Victorian Suicides: Mad Crimes and Sad Histories. One important section of this, on "Nell, Quilp, and Accidental Suicides in Dickens's The Old Curiosity Shop," had gone missing and the original needed to be acquired and reformatted. Do read!
Another good read would be a review by our Gender Matters editor, Jo Devereux, of two recent books in her area: LGBT Victorians: Sexuality and Gender in the Nineteenth-Century Archives and Meg Dobbins's Queer Economic Dissonance and Victorian Literature. Taken together, Jo concludes, "both books are enlightening and thoroughly researched, and both demonstrate the Victorian — and Victorianist — spirit of resistance, vitality, and community."
But the month really started with two new essays from the University of Victoria Great Expectations Pregnancy Project. Although these are in the science section they are of great general interest: Alanna McKnight has written about maternity wear, challenging our assumptions that Victorian women were hidden away during pregnancy; and Mary Elizabeth Leighton and Lisa Surridge, who supervised the project, have written a fascinating round-up of the vocabulary of pregnancy, with euphemisms often revealing more about Victorian attitudes than they conceal.
Another important project is Dennis T. Lanigan's, on the painters of the Idyllic school. Some fine new commentaries on their work demonstrate Dennis's extensive knowledge of their reception, and in several cases he has provided better images of their work as well. The first two he looked at were George Heming Mason (see, for example, Mason's wonderful Harvest Moon) and Frederick Walker (see, for example, The Old Farm Garden). Next came the George John Pinwell, well known as an illustrator but also arguably the most memorable watercolourist of this school. Less dramatic than Mason's Harvest Moon, but equally evocative, is Pinwell's The Last Load. Another member of this group was John William North, again better known as an illustrator but an almost visionary artist when it came ot landscapes, especially those in Somerset where he eventually settled. If you're puzzled by the description of his work as "almost visionary," just take a look at The Hayloft.
On a completely different note, we were delighted to receive an essay on "Roots and Strands of Anarchism in Late Victorian Britain" by our contributing editor for Poland, Dr Andrzej Diniejko. This brings together his own earlier work on the subject, and other contributions in this area too, in a clear a very readable style, and introduces two important women anarchists, the essayist and poet Louisa Sarah Bevington, and Louise Michel — the latter was French, but lived in exile in England in the early 1890s.
Philip Allingham completed his series of Phiz illustrations for Charles Lever's Lorrequer, and explains that his recent projects on The Sketches of Young Gentleman and Sketches of Young Couples, and the 1836 Second Series of Sketches by Boz (first one online here) are all courtesy of rare book-collector and Dickens aficionado Dr. C. Ralph Hayes of Sidney B. C.
Philip has also added some marvellous details to his piece on Francis Mawson Rattenbury's Legislative Buildings in Victoria, especially the Library Building, as well as more buildings by the same architect, including the impressive neoclassical Canadian Pacific Steam-Ship Terminal and the Crystal Garden, both in Victoria as well. This work has enabled us to build up our section on Canada, which has seemed sadly lacking recently, in view of our work with several Canadian scholars, and the University of Victoria's Pregnancy Project.
New from Rita Wood is an account of the Blue Coat School in York, stressing the contribution to it of the important architectural firm of J. B. and W. Atkinson. Very welcome too are Amitav Banerjee's comments on Gerard Manley Hopkins's "Thou art indeed just, Lord."
Many thanks as usual to our much-needed proof-readers, Shirley Nicholson and Ray Dyer. There is always plenty of work for them to do.
Correspondence. Pauline Shieldhouse wrote in to correct the name of a building firm, raising the exciting prospect of a new entry for our section on the great Victorian builders. We could do with many more! From social media responses we learned that our use of alt text for the images shown there is much appreciated: "Big shout out to @VictorianWeb who consistently use great Alt Text when posting images! Art organisations and institutions take note! Blind & visually impaired people ALSO want to know what's in the picture!" Thanks also to readers who write in asking to subscribe to this "What's New" page. We are considering expanding it and sending it out as a monthly newsletter. Meanwhile, it is here for anyone to read. Readers' responses are always welcome, by the way.
April 2023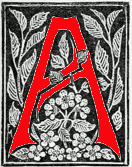 pril opens with an enticing new programme from the Pre-Raphaelite Society, offering, amongst others, a visit to The Rossettis, the exhibition at the Tate, 6 April-24 September 2023. This month too Nigel Finch has taken over from Taylor Tomko as editorial assistant. We will really miss Taylor, but have every hope that she will one day become a valued contributor. Nigel has already begun adding to our list of forthcoming conferences, under the guidance of our competent Managing Editor, Diane Josefowicz. So, welcome Nigel!
We were also delighted to receive the latest article in the Pregnancy and Childbirth Project from Professors Lisa Surridge and Mary Elizabeth Leighton at the University of Victoria in Canada. This is "Embryology from Aristotle to Darwin," in which Diana Edelman traces the fascinating process by which Darwin's theories replaced older ideas, and set the stage for modern scientific knowledge.
New on our website too is a review of Grace Lavery's Quaint, Exquisite: Victorian Aesthetics and the Idea of Japan, which has a chapter exploring "transnational flows." Among intriguing connections here is one between Ruskin and his No. I fan in Japan, Ryuko Mikimoto, of the Mikimoto pearl family. JB then opened a new section on the artist Augustus Wall Callcott, transcribing F. G. Stephens's biography and adding a number of his paintings, with commentaries, including his View of Greenwich Hospital and the River Thames, about which she would really like a bit more information! Another project was the transcription and illustration of an early twentieth century account of George Meredith and His Illustrators. This involved adding new work by a galaxy of different well-known illustrators from 1859 onwards, taking much longer than expected. But some of the added illustrations are very striking. For example, here is one by Charles Keene and another by Laurence Housman. But all were outshone by Frederick Sandys's take on Bhanavar the Beautiful.
Our Senior Editor, Simon Cooke, sent in some excellent photographs to add to our section on Charles Rennie Mackintosh, several of them now helping to illustrate the late Professor Antoine Capet's review of the Mackintosh House reconstructed at the Hunterian Art Gallery, Glasgow. Through Simon also we received Paul Goldman's very informative and handsomely illustrated review of Gregory Jones's William Harry Rogers – Victorian Book Designer and Star of the Great Exhibition. Simon's own review of the new and rather controversial exhibition at the Tate, "The Rossettis: Radical Romantics" (6 April–24 September 2023), is also online now. Well judged and comprehensive, it is not uncritical, but still very enticing: you will want to go and see the exhibition for yourself!
Breaking off temporarily from his series of Phiz's illustrations for Charles Lever's novels, Philip Allingham has provided better scans for the same illustrator's work for Dickens's A Tale of Two Cities, updating the information about them. For a dark plate like The Mail, in particular, a better scan can make a huge difference. Philip also put together images of the pages of Chapman and Hall's Advertiser: A Catalogue of Books for 1859: wonderful to see the novels on the market alongside A Tale of Two Cities. They include major works by so many famous Victorians, from Carlyle and Gaskell to Thackeray, Trollope and Meredith (here is the page showing The Ordeal of Richard Feverel), and many more besides. Two short essays about Lever's Charles O'Malley, the Irish Dragoon have also come to fruition, one on the triumphant finale, and the other on its comic characters.
We have also been sprucing up our very brief section on Canada, in anticipation of a new Canadian contributor. Philip has been writing about Francis Mawson Rattenbury, who hailed from Leeds, went out to British Columbia at the age of 25, and landed the extremely prestigious commission for the grand Legislative Buildings in Victoria, which was followed by other such landmarks, for example the magnificent Empress Hotel there.
Pamela Gerrish Nunn's latest woman artists are Fanny and Louisa Corbaux, but we have only just embarked on this project; similarly, one with Shirley Nicholson on the artist John William Bottomley, best known for his paintings of animals. We have three of the latter's works now, including his spectacular contribution to a painting of a famous shipwreck, kindly contributed by Vienna's Dorotheum auction house. Some formalities were involved in the process, but the result was a very large image allowing us to see close-ups of Bottomley's terrified horses.
Correspondence. Many thanks to Valentine Catherine Frenett, for pointing out a typo in the photography section. Shirley Nicholson and Ray Dyer are still kindly helping us, but we need all the proofreading we can get! As a spin-off from proof-reading, Ray added an interesting short note to a newly added work by Arthur Hughes, The Lady with the Lilacs. As a result of direct messages on Twitter, we also received a photo of The Old Synagogue in Canterbury, most unusually in Egyptian style: many thanks to Mark Hayes for this.
March 2023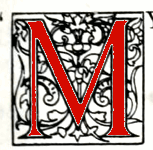 arch seemed to blow in very suddenly (February was such a short month!) but we start with two pieces of good news. Diane Greco Josefowicz, already our editor for Science and Technology, has agreed to take up the responsibilities of Managing Editor of the website, and Philip Allingham, who stepped down as Contributing Editor for Canada a couple of years ago, finds that he now has time to resume his role. The commitment of these people means a huge amount to us all.
We also have a couple of new exciting-looking conference announcements to report, thanks to Taylor Tomko. One, the second of its kind, on "Women Staging and (Re-)Staging the Nineteenth Century," is at the University of València, in October.
Among a variety of new contributions this month is JB's review of Rebecca Richardson's Material Ambitions: Self-Help and Victorian Literature, which uncovers the negative side of ambition and self-advancement. One chapter deals with that famous self-help novel, Dinah Craik's John Halifax, Gentleman, and the role of John's invalid friend, Phineas Fletcher. JB then wrote an introduction to the decorating firm of W.B. Simpson & Sons, which was founded just before the Victorian period. This was prompted by a request from the company for some of our images, for a celebration of their Victorian past. Rita Wood, thankfully now in better health, went out to take some more photographs for them — and for us. Here is their tiled panel of Michelangelo showing off one of his works, from the façade of the York Art Gallery. Other pictorial tile panels in a sheltered position have kept their colour better: JB hunted down some of her own photographs of nursery-story panels by Doulton (example) in St Thomas's Hospital in London.
New online too is Simon Cooke's account of the artist and illustrator Arthur Hughes as a book cover designer — yet another side to this Pre-Raphaelite artist's talent. Those who particularly like Hughes's painting, April Love, won't be surprised to find that three of the covers featured here have a gilt design on a rich blue background. Thanks to Simon's initiative, we've also been able to include another essay from the Journal of the Pre-Raphaelite Society, Professor Barrie Bullen's discussion of The Séance Diary of William Michael Rossetti — one of the spookier expressions of Victorian Spiritualism.
Later in the month Simon provided us with another authoritative essay by Edmund King, "Book Sales for the Middle-Classes: Victorian Publishers' Bindings, 1840–1880," an edited version which includes many new examples which Simon himself discusses separately. We now have over 400 examples of Victorian book binding designs — there is nothing like this anywhere else on the web.
Returning to stained glass, one of our contributing photographers, Colin Price, has sent in some more of his brilliant photographs, including one of a lovely window at Llandaff Cathedral designed by W. F. Dixon, showing Ruth, Dorcas and Anna.
Philip Allingham is now halfway through the adventures of Charles Lever's Charles O'Malley, the Irish Dragoon, following his hero's exploits through some of Phiz's finest illustrations — plenty of scope here for his dramatic gift — see, for example, this typical "skirmish" — and for his humour, too! Philip has also revised his set of illustrations by Sol Eytinge for Dickens's Our Mutual Friend.
We were so pleased to receive another drawing-room ballad from Derek B. Scott, The Mistletoe Bough — a really grisly one, telling of a particular danger in the home, especially in the days when it was stuffed full of heavy wooden furniture. You may not be in danger of such a calamity yourself, but do warn your cat about it! Derek also sent in an extra image, one of Champagne Charlie, for his entertaining essay on music hall regulations.
Dennis T. Lanigan's latest is a superb introduction to the work of Thomas Armstrong, a painter who was friends with many of the well-known artists of the time. He helped inspire the coming generation as well, and his own paintings range from social realist (like Manchester and Salford Children) to primarily decorative, including some (like The Test) that clearly belong to the early Aesthetic Movement. His work, and Dennis's various commentaries on it, takes us enjoyably through some of the major trends of the age.
Many thanks to Patrick Leary, who notified us of updates to his immensely useful list of open access journals. The new version is now online. He then very kindly shared another useful list with us, this time of Victorian Studies Journals, Societies, and Series.
We were grateful to Lynn M. Alexander, Professor and Dean of Humanities and Fine Arts, University of Tennessee at Martin, for allowing us to keep her very useful biographical introduction to Elizabeth Gaskell, which had been on our site for many years, but, by some oversight, incompletely credited.
It was a pleasure and relief to hear from Shirley Nicholson, recovering at home after a spell in hospital, with an essay about another community of artists, this time in the Notting Hill Gate area. It's hard to believe now that in the early nineteenth century it was more countryside than suburbia, but this is where artists like William Mulready had their homes and painted, with their surroundings and their friends often featured in their work. One of the artists who lived there was Augustus Wall Callcott, and his wife Maria (née Dundas, and previously Graham) was one of those adventurous souls who travelled far and wide and wrote about the far-flung places she visited. Many thanks to Caroline Murray for sharing an account of her journeys and works with us.
Correspondence. We were grateful to Amalia Seiguer for photos of her unusual find: a vase or umbrella stand featuring three figures in deep relief, representing one of the sculptor Harry Bates's most acclaimed works ("Homer" — "a blind old man and poor, sweetest he sings"). Also very welcome is René Attard's photograph of a pair of houses in Malta, in the same style used by the architect Emmanuele Galizia. The architectural historian James Bettley wrote in at almost the same time, querying the usual attribution of another building, this time the Anglican Cathedral in Gibraltar. He is doing some first-hand research and will let us know what he finds out!
As usual, we have had various e-mails asking about the value of first editions, acquisitions from antique shops etc. We aren't usually able to answer these queries! However, one lucky person did get useful advice about a first edition from both Simon Cooke and Philip Allingham, and it was interesting to see how knowledgeable they both were, and how completely their responses coincided.
February 2023

ebruary opened sadly for us, when we heard, very belatedly, that Antoine Capet, Emeritus Professor of British Studies at the University of Rouen, had passed away last year. Antoine used to contribute exhibition reviews, and share book reviews from the international online journal, Cercles, with us, when they were of Victorian interest (he was the reviews editor for the journal). We will miss him.
Another kind of bad news was the burning down of a fine Victorian church in London's fashionable St John's Wood area. St Mark's, Hamilton Terrace, by Thomas Cundy I and his successors, was full of treasures — Salviati mosaics and so on. There is some hope that it can be rebuilt, and our contributing photographer, John Salmon, immediately added to our current solitary image of it with some of his two hundred plus photographs of it. Jackie Banerjee is in the process of arranging these, and we hope they will help in the rebuilding project (the church did send out an appeal for photographs, and it is hard to imagine anyone having a better record of the church than John's).
As it happens, our other contributing photographer, Colin Price, also sent in a large number of photographs of stained glass, some additional ones for the windows of St John the Baptist, Cardiff, and a set for Lavers, Barraud and Westlake. A new artist whose work is seen at St John's is Joseph Bell of Bristol, who set up his studio early in the Gothic Revival. It lasted through three generations of his own family, and continued under a different ownership until 1996. This firm's Peter and Paul window in Durham Cathedral was hard to photograph, but Colin sent in some very attractive details of it, and some supplementary photographs of George Gilbert Scott's work on Durham Cathedral. On quite a different topic, JB transcribed the Strand Magazine's account of late Victorian Valentines, including, surprisingly and pleasingly, Valentines in Braille.
George Landow has been doing sterling work with Dennis T. Lanigan's latest account of another Pre-Raphaelite artist, Edward Clifford. The most recent paintings to go online are these examples of work from the early Aesthetic Movement, Some Have Entertained Angels Unaware, and Robert Bateman's A Sacred Harvest, along with much other material about both artists.
Thanks to our Senior Editor, Simon Cooke, our link with the Pre-Raphaelite Society is flourishing. Our editorial assistant Taylor Tomko has just formatted two of the three essays Simon selected from their journal. They are on the women illustrators of Christina Rossetti's Goblin Market, by Ester Díaz Morillo; and Rossetti's model and mistress, "Fanny Cornforth, the Rogue Elephant," by Kirsty Stonell Walker. Simon himself has now reviewed the latest book about the doomed Franklin Expedition, May We Be Spared to Meet on Earth: Letters of the Lost Franklin Arctic Expedition, a trove as fascinating and revelatory in its own way as the discovery of the expedition's submerged ships several years back.
Meanwhile our Science and Technology Editor, Diane Josefowicz, has written an introduction to the life and work of the Japanese bacteriologist Kitasato Shibasaburo, who, amongst other major contributions to his field, opened up the new science of serology. This was alongside Diane's continuing and much appreciated editorial work in her two major sections. Later in the month she spent a considerable amount of time on other editorial work in this section, adding biographical introductions to two more important figures, the English scientist Percy Frankland, whose book about bacteriology, Our Secret Friends and Foes, appeared in 1893; and the American microbiologist and bacteriologist, Frederick Novy.
Philip Allingham brought Phiz's illustrations for Charles Lever's Roland Cashel to a close, and anyone who has tried to follow the plot will be further challenged here, by a rash of extraordinary coincidences! Here is the last illustration, in which (at last) the dastardly Linton is arrested for the murder of which Roland was accused. All good stuff! Before setting off for a well-earned holiday in Mexico, Philip then added an introduction to the novel in the section on Lever's writing. For light relief, Philip also updated the illustrations for Dickens's short story, "A Holiday Romance."
The long-standing incumbent of St Marks, Hamilton Terrace, mentioned above, was none other than Lewis Carroll's old friend, the Rev. Robinson Duckworth, memorialised as the Duck in Alice in Wonderland. This prompted Ray Dyer to write about him, and about how Lewis Carroll helped him when he was tutoring Prince Leopold — through a hobby connected with the lost art of letter-writing. Ray's proofreading this month is much appreciated too, especially as Shirley Nicholson, our other kind proof-reader and contributor, has been, as she says, "hors de combat" recently after a fall. We very much look forward to her return to the fray (i.e., the battle against typos and broken links).
Rita Wood provided a lovely image of York Chapter House's painted ceiling, intricately designed by Thomas Willement. Rita then returned to the prominent York architect, George Townsend Andrews, with his building for York's first stone station, and the very first station hotel, as well as two houses close by, and some of the surviving railway outbuildings. This was followed by a piece on the Victorian arches cut through York's ancient walls, mostly but not all to serve the railways. All this despite Rita's short spell in hospital. This has been a difficult month for her too, but we trust she'll soon be out recording more of Victorian York for us.
We were delighted to receive Pamela Gerrish Nunn's latest — a well-informed and discriminating review article on two recent books about the Pre-Raphaelites, Beyond the Brotherhood: the Pre-Raphaelite Legacy, edited by Anne Anderson, and Pre-Raphaelite Sisters: art, poetry and female agency in Victorian Britain, edited by Glenda Youde and Robert Wilkes. We're really fortunate to have such contributors in our painting section.
Marilyn Madigan, who now lives in Australia, sent in some extra information about her great-grandfather, the stained glass designer John J. Jennings, along with two photographs of very attractive rondels by him that she still treasures.
Please look out, as usual, for Taylor's latest news on conferences and calls for papers on the Victorians, and keep an eye on the Pre-Raphaelite Society pages, especially for details of the upcoming (online) lecture by Carol Jacobi on 18 March.
Correspondence. Thank you to Aamir Ansari, for pointing out a typo in the commentary of one of G. F. Watts's paintings. Both Simon and Philip responded usefully (but probably disappointingly) to a query via Twitter about the value of a copy of Dickens's A Christmas Carol apparently, it is not as collectible as it seems.
January 2023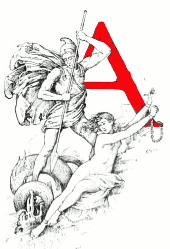 fresh start! "May the New Year be a happy one to you, happy to many more whose happiness depends on you!" We can't put it better than Dickens, who says this in his own voice at the end of one of his less widely known Christmas stories, The Chimes.
Don't forget to check out the latest conference announcements, and follow the links for details. Taylor Tomko, our editorial assistant, has put in some of the abstracts for one announced earlier: "Hitting the Road," about Victorian travellers. These can be accessed from the conference's main page. Good news for fans of Victorian illustration: the students in the Department of English at the University of Maryland, Baltimore County (UMBC) have created a brilliant new site, Digital Cruikshank — for details and a link, click here. We're so pleased that they found us to be an "invaluable resource" for this project. In other news, Patrick Leary has let us share the comprehensive list, "Open Access Nineteenth-century Periodicals," from his exceptionally useful Victorian Research Web. We hope this is a first step in a very fruitful collaboration.
Not surprisingly, the first few days of the year were rather quiet. At the suggestion of Shirley Nicholson, JB put online some excerpts from a chapter of Jane Ellen Panton's Leaves from a Life. Panton, née Frith, was one of William Powell Frith's daughters, and in this chapter she describes her father's circle of friends. Several were members of the early Victorian painting group called The Clique. One was Henry Nelson O'Neil, so JB opened a new section on him, and discussed three of his best-known paintings: Eastward Ho!, Home Again and The Landing of HRH The Princess Alexandra at Gravesend, 7th March 1863. JB later added a sculpture, Cleopatra Dying, by one of her favourite sculptors, Henri de Triqueti, and some material to our small section on Walter Savage Landor.
The environment was a concern long before our own times. Despite suffering from the aftermath of his most recent chemotherapy session, George Landow has been doing some work on this, finding, for example, a very evocative illustration of "A Fog in the Streets of London." in 1867. He has also been putting online Dennis Lanigan's very welcome and thorough examination/evaluation of the work of Henry Holiday, whose talents included stained glass and mosaic design. An outstanding example of the latter is his Last Supper of 1898. We're glad and relieved to report that George is feeling better these days.
The latest from Simon Cooke, our Senior Editor, is an essay exploring the life and works of Alfred William Cooper, a fine illustrator as well as a painter, whose work has previously been neglected: "His life and art have never been the subject of scrutiny." Like Dennis Lanigan's, this is the kind of original work that we're particularly proud to present. Later in the month Simon added the Manchester Guardian's obituary for Rossetti, and a heartbreaking account of the illustrator John Leech's burial. He was only 46.
Tim Wilsey-Wallesey, our editor for Military and Colonial History, sent in more photographs from St Paul's, this time of the monument to the distinguished young naval commander, Granville Gower Loch, who died at the end of the Second Anglo-Burmese War. That the sculptor was Baron Carlo Marochetti tells much about the esteem in which Loch was held.
Some of Contributing Photographer Colin Price's many church stained glass windows have finally made it online — one Pre-Raphaelite collaboration at St John the Baptist, Cardiff, by the Morris firm; and three by W. F. Dixon in the same church, including this rather unusual one of Jesus with the sick, the lame and the blind, carrying what seems to be some healing balm.
One fruit of Philip Allingham's ongoing work on Phiz's illustrations is his addition of several more images to our (that is, Philip's) spectacular gallery of Phiz's horses. As mentioned last month, these figure plentifully in Lever's Roland Cashel, but it is astonishing to see so many horses in action or inaction on a webpage of their own!
Meanwhile, Rita Wood sent in a wonderful photo essay, "St Leonard's Place, York: A New Road for a New Age." The York architects had to work around indispensable parts of their heritage, but still managed to create one of the most impressive city roads of the period. It may not be quite like Newcastle's Grey Street, but certainly approaches it. Rita also added more photos of the elegant De Grey Rooms in York, and sent in some more of her collection of ironwork street furniture, such as this splendid double lamp post outside York Minster. This was followed later in the month by a photo-essay on George Hudson the "Railway King," with particular reference to his life in York, and how he is remembered there.
Just around Christmas Michael Statham sent in several more designs for church sculpture by Henry Hugh Armstead, like these for a monument to a priest. His drawings for the stone carvers have a real immediacy, taking us right back to the busy workshops where architectural sculptors' ideas were finally brought to life. More of these are in the pipeline, but in the meantime he wrote about some of the interior features of Insole Court, for which the architect/designer Edwin Seward was responsible. Thanks to Amgueddfa Cymru - National Museum Wales, we were able to include some 1880s photos of the exterior of the house. This was embellished by some wonderful bas reliefs carved by the master-sculptors of W. Clarke, Llandaff: here are some examples. Michael's latest work has been on the Welsh architect G. E. Halliday, whose work was well in tune with the Arts and Crafts ethos. This includes the Grade II* listed "showcase of the crafts," St Nicholas church, Nicholaston, Gower.
One rather challenging offering this month was Shirley Nicholson's archival drawing for a cartoon by Linley Sambourne, The Russian Wolf and the Hebrew Lamb, along with a cutting from the Times that provided the background — about the British response to Russian treatment of the Jews in the late nineteenth century. The verse parody that accompanied the cartoon, when published in Punch, needed a fair bit of research.
Ray Dyer, like Shirley, continues to proofread for us, and was inspired by Dennis Lanigan's latest work to send in a short piece on Lewis Carroll's firm and lasting friendship with the artist Henry Holiday. Such items help to give a balanced view of Carroll.
A most welcome late entry for the month is Pamela Gerrish Nunn's thoughtful and informative review of Sophie Lynford's Painting Dissent: Art, Ethics, and the American Pre-Raphaelites. Thanks to connections with Ruskin, especially, the Pre-Raphaelites had their followers and counterparts on the other side of the pond, and we gain much by including something about them.
Correspondence. Thank you to Kevin McCarthy, who queried our identification of a portrait bust as being that of "Prince Albert": it is indeed Prince Albert, but not Queen Victoria's husband: it is their eldest son, "Bertie," or Prince Albert Edward, the future Edward VII. We duly clarified this. Richard McGrath wrote in late last year to correct a date in our introduction to the artist James Clark, but this only came to mind again when Annie Rhys, a descendant of Clark, sent us her book about him. This was also before Christmas. Many thanks to both, and apologies for the delay. The correction has been made, and we hope to show some extracts from the book soon.
December 2022

ard to believe another year is almost over! We wish all our readers, and followers on social media, a very happy winter holiday. Let's hope (despite everything, in these difficult times) for peace and good will to prevail in the New Year.
Little lamps of hope: candles in Chartres Cathedral, taken by George Landow in 2012.
As for news, the second part of the Pregnancy and Childbirth in the Age of Victoria project's launch had to be postponed. The first part (on Zoom) was great and the second will have a larger number of presenters, so watch this space for a new date. Do check out our list of upcoming conferences, and calls for papers, too. Taylor Tomko has just put several very intriguing ones online, on Skin Studies, "Revision, Return, Reform," and "Body | Mind | Spirituality." The reach and range of Victorian studies keeps on growing. The Pre-Raphaelite Society is going from strength to strength too, with new podcasts coming along regularly. Their inspiring programme for the next months is here (putting it online was also Taylor's work!).
With many contributions arriving at the end of last month, Jackie Banerjee has opened two new sections, one on master-sculptor William Willingale Taylor, and the other on the architect G. E. Halliday. Both were to introduce work contributed by Michael Statham (see below). She wrote a short piece on Insole Court, Llandaff, on which Taylor worked as an architectural sculptor, and updated our series of pages about William Burges's work on Cardiff Castle. She also put online the press release for an intriguingly themed sculpture exhibition at the Henry Moore Institute in Leeds: "The Colour of Anxiety: Race, Sexuality and Disorder in Victorian Sculpture" and added several of the works currently on display there to our own pages, the most striking being Why Born Enslaved! by Jean-Baptiste Carpeaux (1827-1875).
Working on Oxford University in the Victorian age, George Landow has come up with some wonderful contemporary accounts of the various colleges, such as Magdalen College, of which Dr Martin Joseph Routh (1755-1854) was President for sixty-four years (!), and Christ Church, whose "roll-call of famous graduates" includes a host of Archbishops, Bishops, the Duke of Wellington, Gladstone, and many others (Lewis Carroll too, of course). Work on several other colleges continued, as well as some contemporary accounts of Oxford life. In nineteenth-century Oxford, we learn, there were few professors, but still plenty of "eccentric recluses" who did their best to keep such distractions as railways and women at bay, and maintain their "ivory tower" existence. Happily, they were doomed to fail!
At the end of last month, our Senior Editor, Simon Cooke, turned his attention to the neo-Victorian section, reviewing The Innocents, and showing how the film deals with Henry James's The Turn of the Screw. He also added some drawings by the illustrator Paolo Priolo, who made "a small but interesting contribution to mid-Victorian book-design": one example is Christian and Faithful entering the Town of Vanity, for The Pilgrim's Progress.
Diane Josefowicz, our Science and Technology editor, has been running checks for broken links on the site. There are many! One quite valid excuse is that so many of the websites we've linked to over the years, in our notes and bibliographies, have disappeared or moved. This includes some very big sites, whose web addresses have changed.... it will be a big problem for us to fix them all. Diane has also been updating many of the science entries — no mean task!
Perhaps the most newsworthy piece so far this month came from Tim Willasey-Wilsey, our Editor for Military and Colonial History: "Joe Biden and footsteps on the beach at Chennai," about the possible forebears of the present US President. Tim also augmented our section on the sculptor Edward Hodges Baily with two memorials, by far the most impressive of which is his monument to Major-General Sir William Ponsonby in St Paul's.
Contributing photographer Colin Price went on his first holiday since Covid, and remembered to take pictures of a really historic locomotive for us in the Lake District.
Philip Allingham continues with his work on the illustrations of Charles Lever's Roland Cashel, which provided Phiz with some of his best opportunities to show dramatic scenes of horsemanship: here is his spectacular take on Roland caught up in a buffalo stampede, innocuously entitled A Prairie-Evening Ride. It would be a shame for Phiz's admirers not to see his work for the lesser-known novels of the age.
Just in as well, Pamela Gerrish Nunn's review appraises The Legend of King Arthur: Pilgrimage, Place and the Pre-Raphaelites, edited by Natalie Rigby, Natalie, the book accompanying the current exhibition at William Morris House in Walthamstow. We're hoping to have a review of the exhibition itself before too long. Later, Pamela added some of Eleanor Fortescue Brickdale's lovely rose pictures, such as these two, of a pencil study and a watercolour.
Not long afterwards, thankfully with George in charge of this large body of work, Dennis T. Lanigan opened a whole new section on the Etruscan School of painters. This brought in several new artists, such as Walter Maclaren and Walter John James as well as adding to our knowledge of major artists already included: an example here would be Leighton's Lindos, Rhodes, which inspired the backgrund of his well-known later painting, Winding the Skein. All in all, this is a brilliant addition to our painting section.
Having written in with a correction last month, retired environmental scientist Michael Statham also contributed a large amount of material, starting with works by the architect John Prichard (including two notable churches St Margaret of Antioch, Roath, and St Catharine's, Baglan, in the Borough of Neath Port Talbot); and the master sculptor William Willingale Taylor. Michael's specialist knowledge on varius types of stone is a real asset. One of the most interesting new pieces Michael provided is the sculptor H.H. Armstead's drawing of a gargoyle (in the figure of an angel) for one of the churches, from the archives of W. Clarke of Llandaff. We're grateful to this firm for letting us show archival material. Then Michael started adding to the new section on George Eley Halliday, whose tiny church, St Nicholas in Nicholaston, Glamorgan, shows how different varieties of stone could be used to wonderfully subtle effect.
Michael went on to provide a short account of the long history of W. Clarke, and a series of remarkable sgraffito panels, starting here by George Heywood Sumner — these were for St Mary the Virgin, Llanfair Kilgeddin, Monmouthshire. Michael then added accounts and photographs of two rooms at Cardiff Castle missing from our pages about it: The Summer Smoking Room and the Bachelor Bedroom and bathroom, both in the Clock Tower. Finally (so far!) he sent in a few sample images of the marble insets in Lord Bute's suite in the Bute Tower, explaining their sources and giving examples of where each kind of marble has been used.
Shirley Nicholson's contribution this month is a short but very welcome piece on "The Clique," a group of young art-students at the beginning of the Victorian period, destined to be among the most important artists of the age. Taylor did her first piece of work outside the conferences listing, adding Hemry Stacy Marks's contemporary account of the second and better-known such group: the St John's Wood Clique. Kindly responding to our request, Ray Dyer went along to the Leeds exhibition ("The Colour of Anxiety: Race, Sexuality and Disorder in Victorian Sculpture"), and provided a review of it which has made us all the more eager to see it. Both Shirley and Ray Dyer continue to proof-read for us, which is extremely helpful.
The latest from Rita Wood is the fine (former) York Insurance Building in St Helen's Square, York. It is worth visiting just to see its stairway, with its grape-vine balustrade!
Correspondence. Thank you to Peter Embling for writing in about a dramatic incident in which his grandfather was involved. It was on the Boxing Day morning of 1910, at the Red Cross Hall in Southwark — and certainly adds something to the after-history of Octavia Hill's housing development there. Annie Rhys has also written in about the artist James Clarke: she is his great-granddaughter, and has written a book about him. Not much is known about Clarke, so we must investigate. Naomi Lightman, who has previously contributed to our site, sent in a very useful note about Frank Bramley's painting, Eyes and No Eyes, explaining the title, and giving it a whole new dimension.
People write in regularly for permission to use images (which isn't necessary, unless stipulated), and information about the value of Victorian work that they've bought. We aren't able to advise on such matters, but we can put the item on the website or on our social media, in case anyone knows more about it.
November 2022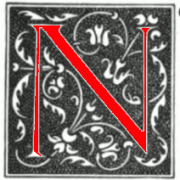 ovember 3rd saw the launch of the Pregnancy and Childbirth in the Age of Victoria project, with some of the contributors discussing their work and answering questions — a brilliant opportunity to understand the issues facing women, and society generally, in that age — and even ours. We're delighted with the success of this project and look forward to seeing it expand. We're also delighted to have help with formatting, in the shape of Taylor Tomko, our new editorial assistant. Taylor has already been lending a hand by dealing with conference schedules and calls for papers. Welcome, Taylor!
Having encountered the work of the marine artist, Colin Hunter, at Leighton House's re-opening, Jackie Banerjee opened a new section on him with a selection of his paintings, including his self-portrait and some evocative Highland scenes, such as the popular Good-night to Skye. She also wrote about the Lambeth Waterworks at Seething Wells, with its filter beds for purifying the Thames water. The waterworks did more than inspire some impressive industrial architecture: the London streets they supplied saw a dramatic drop in death rates from cholera, an effect duly noted by Dr John Snow — proof positive that the disease was spread by contaminated water. On a completely different subject, JB added a short piece about late nineteenth-century protests against the Salvation Army parades in Torquay. These have inspired a modern folksong written by local resident Ian Churchward and sung by Jules Jones of the Legendary Ten Seconds — you can listen to it on the page. We now have several new pictures and a separate home page for this section. JB also found time to write about William De Morgan's brilliant work on the tiling at Leighton House.
George Landow has started the month with some new material on Victorian Cambridge. At first glance, little seems to have changed, but then some comment takes the reader by surprise: "No dramatic performances are allowed in Cambridge," for instance!
Our Contributing Editor from Poland, Andrzej Diniejko, has completed his work on the novelist Sarah Grand with an intriguing essay on "The Beth Book as a Portrait of the Artist as a Young New Woman." Perhaps the ending of this novel lets it down — or does it simply, and honestly, acknowledge an inevitable conflict?
Our most dedicated contributor, Philip Allingham, has been updating his early work (from 2002!) on Helen Allingham's illustrations for Hardy's Far from the Madding Crowd in the Cornhill Magazine, replacing tiny scans with larger, more detailed ones, and adding commentaries. These amount to critiques of the novel itself, as well the illustrator. Many of the discussions can be accessed from a detailed, thoroughly researched general essay about them. Philip then returned to Phiz, and his illustrations for another Charles Lever novel, Roland Cashel (work still in progress).
In the painting section, Dennis Lanigan has contributed a large amount of original material on Alphonse Legros, including his portraits of Sir Edward Burne Jones and and the sculptor Thomas Woolner, but also sculpture, like this beautiful "Head of a Peasant Woman" and medals, equally full of character, like this bronze one of Maria Valvova. All this valuable work was put online by George.
Pamela Gerrish Nunn has contributed two more in-depth commentaries on paintings by Eleanor Fortescue Brickdale, this time the particularly appealing Laura of Avignon. Brickdale is another artist whose work is on display at Leighton House at the moment (The Child of Truth or Fiction). It's wonderful to see her getting the attention she deserves.
More from York next, with Rita Wood's latest piece about the former fire station in St Andrewgate, by an architect better known for his railway stations, George Townsend Adams. A spin-off from this is Rita's collection of houses in York sporting mostly nineteenth-century fire-marks — plaques identifying them as being insured by one of the various fire insurers then in operation.
Shirley Nicholson wrote a very enjoyable biography of William Powell Frith, illustrated by a number of new paintings by him. Just one example: The New Frock, which (like Millais's Bubbles) was used in soap adverts! Shirley also continues to add to our knowledge of the artists who lived near Lord Leighton in Kensington, for example identifying the candidates in the running to be President of the Royal Academy in a cartoon by Linley Sambourne. Here, at one side, you can see a well-known onlooker looking very thoughtful: Ruskin!
From Katherine Wakely-Mulroney, currently teaching at Nanyang Technological University in Singapore, came an interesting footnote to Ray Dyer's work on Lewis Carroll and Christina Rossetti: the latter distinctly disapproved of the young nude "fairies" drawn by Gertrude Thomson, who would later illustrate Carroll's poetry.
Shirley and Ray both continue to do a lot of useful proof-reading. Thank you, and we send much sympathy to Ray, who has recently suffered a family bereavement.
Our Twitter following fell quite considerably following the recent take-over of the platform. Some special interest groups, such as those using the hashtag #sciencetwitter, seem to have decamped en masse to the rather different platform, Mastodon. We still have about 13,000 followers on Twitter, but have opened a Mastodon account as well. We now have a grand total of seven followers there! As for our website, this now has over 126,200+ images and documents. We recently had a message from Google to congratulate us on having had 180K clicks from Google Search in the last 28 days. By no means everyone comes via Google Search, so that seems pretty good.
Correspondence. Wang Yongyi kindly wrote in from China to report some broken links in the railways section. Diana Reynolds wrote in from the University of Sidney with an interesting query about Rebecca Solomon, for which we hope to get an answer from the museum holding one of her paintings. Michael Statham, an expert on such matters, wrote to correct a mistake about the kind of stone used in a memorial. Queries of one kind and another come in every day, and generally have to be passed on to one or other of our contributors — a small task but time-consuming all the same!
October 2022
ctober's big news is that the University of Victoria is now ready to launch its open-access project with us, on Pregnancy and Childbirth in the Age of Victoria. Two Zoom events will take place, with scholars from around the world talking about their work on topics such as birth control, sexual knowledge, advice manuals, and pregnancy tests in the nineteenth century. The first event will be held on 3 November, the second on the 17 November, both at 10:00 am PDT and running for approximately one hour (check the times carefully in your own time zone). To register, please email victorianpregnancyproject@gmail.com.
More good news this month: a request from Gale/Cengage for permission to publish one of Ray Dyer's essays, "Unravelling Lewis Carroll's 'Jabberwocky,'" in an upcoming volume of Poetry Criticism — then another request from Carnegie Learning for permission to reprint a piece by David Cody on Jonathan Swift. It's encouraging to see publishers reading our contributors' work, and wanting it for print publication. Then, later in the month, a reporter from the Washington Post interviewed Simon Cooke (our expert on all things ghostly!) on the subject of haunted houses. He'll be cited there soon as our senior editor.
Conference news (don't miss our listings): "Hitting the Road! Travel Experiences and Narratives of the Victorian and Edwardian Era" takes place at the University of Tours, France, on 2-3 February 2023. Sounds like a good reason to catch up on your own travels, as well as immerse yourself in that great period of pioneering travellers. This announcement has a useful bibliography. Something very different but equally relevant to Victorianists: the new exhibition at the William Morris Gallery in Walthamstow, "The Legend of King Arthur: A Pre-Raphaelite Love Story": read about it here.
As for new material online, pride of place this month goes to George Landow's recent work on Victorian Liverpool and Birmingham. Despite his punishing bouts of chemotherapy, George has gathered a huge amount of material from different contemporary sources, to give us a detailed picture of these cities when they was at the height of their influence. The long piece on Liverpool's harbour and docks alone entailed a great deal of work, but it is only one of George's many new entries. In one particularly eye-opening piece about Birmingham, we learn that "at least 10,000 persons were present" in the Town Hall for an anti-Papist protest (how could they all get in?)!
George has also put online, for art historian Dennis T. Lanigan, a whole series of commentaries about the artist Henry Wallis. This section really does him justice now, and includes a full essay on his much-discussed relationship with Mary Ellen Meredith. It seems so ironic that her husband, George Meredith, a great supporter of women's rights, should have behaved as he did towards her. We'll never know the full reasons for it.
Working with other contributors, Jackie Banerjee has added a series of commentaries of her own on selected landscape paintings by George Vicat Cole, and a biography of the Yorkshire architect, George Townsend Andrews. She has also written a short piece entitled "Light and Darkness in Gerard Manley Hopkins's 'The Lantern Out of Doors' and 'The Candle Indoors,'" and brought in several new sculptures, two by Mary Thornycroft (of HRH Princess Louise, and of the author and artist Emilie Isabel Barrington), and a new set of photos of Sir Thomas Brock's Moment of Peril (to which Caroline Garrett added a very thoughtful note). These sculptures were all seen at the re-opening of Leighton House, which she has now reviewed.
The painting commentaries were part of a collaborative project with Shirley Nicholson, who provided a fine introduction to Vicat Cole's life and work. Similarly, JB's biography of Andrews was inspired by Rita Wood's new work on this architect. Rita went to explore the office building he built next to York Castle, which we discovered was probably the first ever purpose-built architect's office. Some additional photographs, which Rita sent in a few days later, showed that it was really rather grand inside. York's County Gaol, which Andrews and his partner had been commissioned to build, is another entry which Rita plans to expand. These collaborative projects are very enjoyable, and bring in some talented Victorians not previously featured on the website.
As well as sharing his knowledge of haunted houses, Simon Cooke has added a "'Ambiguous Alternations': A Note on Mirroring, Symmetry, Doubling and the Uncanny Effects of Le Fanu's 'Carmilla.'" He describes this vampire story as "unsettling" and it is certainly not for those of a nervous disposition.
Working behind the scenes, as so often, Diane Greco Josefowicz, our science and technology editor, has been making multiple corrections and improvements in her section and exploring ways of mending broken links, an absolutely key project in our link-based website.
Two long-time contributors have also been hard at work: Philip Allingham has been presenting some of Phiz's finest illustrations, not often seen because they accompany Charles Lever's convoluted plot in The Martins of Cro' Martin. Set mainly in Ireland, the narrative gave Phiz plenty of scope for action shots (literally: here's his heroine engaged in "ball practice" of a kind you might not expect). Meanwhile, with "Part Five, 1889-98: Final Glances," Ray Dyer has finished tracing in detail the relationship between Lewis Carroll and Tennyson. This last part also inspired a piece on Carroll's share of the bard's Arthurian romanticism. There's a very pertinent sentence in Foucault's The Archeology of Knowledge, about writers whose "unique discourses" intersect "in a web of which they are not the masters, of which they cannot see the whole," which often comes to mind while adding new materials. Perhaps we should adopt it as our motto!
Another case in point: we were delighted with Pamela Gerrish Nunn's essay on the artist Edith Martineau, and her connection with the Aesthetic Movement. Martineau received more recognition at the time than she has done since - but Pamela is helping to rectify that. In addition to this work, Pamela has been contributing a series of very enlightening commentaries on the watercolours of Eleanor Fortescue-Brickdale, like this one on Love and Adversity. She has now gone through the whole section on this artist, giving more details about her work.
Talking of collaboration, three new essays by contributors to the University of Victoria's Pregnancy Project, funded by the Social Sciences and Humanities Research Council of Canada, are also online now: "Victorian Childbirth" by Hilary Marland; "Anatomical Models of Pregnancy," by Corinna Wagner; and "Miscarriage in Nineteenth-Century America," by Shannon Widdycombe. Notice of the formal launch of the project is given at the top of this month's entry.
Paul Goldman has reviewed Bethan Stevens' fascinating The Wood Engravers' Self- Portrait about the Dalziel brothers, whose names crop up on so many Victorian illustrations. Having taken advantage of an Open Day, Rita Wood added some very colourful interior photographs to her earlier write-up of the Masonic Lodge in Duncombe Place, York.
Many thanks also to a new contributor, Michael Gibbons, who sent in an amusing contemporary clipping about Hall Caine, with its parody of The Eternal City — and news of its runaway success on the stage, on both sides of the Atlantic. The clipping ends with some very entertaining remarks about book reviewing!
Both Shirley Nicholson and Ray Dyer continue to proofread for us. This is so helpful. With just coming up to 126,000 interlinked items, continually being updated and added to, it is all too easy to slip up now and then.
Correspondence and additions: Thanks to Patrick Leary for some extra information about the Scottish fossil-collector Hugh Miller — thought to have died of working too hard on his latest book. An awful warning? Thanks also to Philip Turner, who wrote in to say how much the young Victorianists of his history club enjoyed exploring the website. One of the members has asked us to add some more material on Big Ben. Will do, Alice! Later, Professor Aaron Trehub, who is working on the George Eliot Archives, wrote in about his problems with reaching his mother's important work on university archival resources from an external link. He was happy to learn that it is not lost, but easy to access on the site itself. Dr Ben Zion Zaidman kindly wrote in to correct a misattribution in the railway section, and Jessica Cook spotted a mistake in the title of one of Frederick Marryat's novels. Thank you! Indicating that Christmas is on the way, Noel Kay wrote in for permission to use some images scanned by Philip Allingham in an article on the history of Cinderella in a pantomime programme.
September 2022
On Thursday 8 September came the sad news that Queen Elizabeth II (1926-2022), Queen Victoria's great-great granddaughter, had died at Balmoral — truly the end of an era. But it is also the beginning of a new one: we are now in the reign of Queen Victoria's great-great-great grandson King Charles III. The legacy lives on.

ith leaves already falling, summer is fast receding now. This might be the ideal time to curl up with a good book. You can join the Trollope Society's online reading group for Dr. Wortle's School (September 21 and October 12, "free with the option to donate") as activities resume after Covid (offsite link to more details). Another heads up: Leighton House in Kensington is re-opening on 15 October, after a remarkable full-scale restoration (a new wing, no less). Anyone with any interest in the Victorian art world, take note! We will be covering that next month.
This month started with checking and putting online new sections on three painters Matthew Ridley Corbet, Sir Arthur Stockdale Cope and Wilfrid Ball. The first two both feature in Shirley Nicholson's series about the Campden Hill artists, and Ball was just a chance discovery, a landscapist very popular in his time but mostly forgotten now. His work is not that far off the topographical, encouraging JB to excerpt some pages from Philip Hamerton's thoughts on landscape v. topography, in his biography of Turner. JB also wrote about William Theed's sculpture of Victoria and Albert in Saxon costume, a fascinating and rather complicated piece, not on public view since the National Portrait Gallery in London closed for restoration before Covid. (Looking forward to that re-opening, too!)
George Landow found a really curious retrospective of social theory, politics, and literature in the Victorian age in the Encyclopaedia Britannica of 1894. Taking into account the end of the period too, how would you like to sum up the age? It would be interesting to have some readers' responses, to this or any other item.
Back from his summer holiday in Florence, our senior editor is trying to scare us with another writer who specialises in the weird and the wonderful, Arthur Machen. Brace yourselves for more discussions of his work....
Colin Price, one of our gifted contributing photographers, sent in some extra pictures of the interior decoration of St Paul's, including the dome and earlier Salviati mosaics round it.
We were delighted to hear from Patrick Carson again, with the second volume of his book on Thomas Potter's metalworking firm. Patrick kindly provided larger photos of Potter's magnificent doors for St George's Hall, Liverpool, as well as some taken of the celebrated (but usually covered) Minton tiled floor of the Great Hall there.
So far this month Philip Allingham's contributions include George Cattermole's, Fred Barnard's and Harry Furniss's illustrations for Dickens's Master Humphrey's Clock, making one of Philip's useful mini-webs within the illustrations section. He is now working on Phiz's illustrations for Charles Lever's The Martins of Cro'Martin, which give some fascinating glimpses into the problems with Ireland at this time.
Also online now is Part IV of Ray Dyer's revealing account of Lewis Carroll's strained relationship with Tennyson. In these years, the main settings for Carroll's social life were London and Eastbourne, and sometimes the closest he got to his bard-hero was Beachy Head on the south coast. From here he might catch a tantalising glimpse of the Isle of Wight, where Tennyson was now living. We look forward to a "final glance" at this relationship in Part V.
Pamela Gerrish Nunn has taken time out from her contributions on women artists to add a commentary on James Nairn's Evans Bay. It's a special pleasure to have work in from New Zealand, about this Scottish artist who influenced the art scene there.
Of great interest too is Rita Wood's exploration of the Central Methodist Church in York, by the Leeds architect James Simpson, with later additions (including an ingenious moveable partition) by the York architect Edward Taylor. Methodism was strong in York and this church, with its impressive curved gallery, huge pulpit, highly decorated organ and tall font, is perhaps the equivalent of a cathedral in the Protestant or Roman Catholic Church.
Shirley Nicholson followed up her series on the Campden Hill artists in Kensington with an additional piece on Little Campden House. Home to one artist after another, it gives an interesting glimpse into changes in interiors between the Victorian and Edwardian ages.
Thanks to Caroline Banerjee (just possibly some relation to JB!) we now have a page about the statue of George Eliot in Nuneaton. No one could claim that the great novelist was beautiful, but John Letts, the sculptor, has captured something of the inner beauty often noted by those who met her.
Correspondence: good news from one of our contributors — Cynthia Gamble has followed up her success with Voix entrelacées de Proust et de Ruskin with another book, jointly authored with Matthieu Pinette: Ruskin, Proust et la Normandie: Aux sources de la Recherche (Classiques Garnier, 2022). Proust's retracing of Ruskin's Normandy journeys really did play "a definitive role" in his In Search of Lost Time. More to come on this. Jo Mullet wrote in from Swansea, having found two headstones in Babell graveyard there with the same motif and text as that used elsewhere by the Welsh sculptor Joseph Edwards. Was Edwards at work there, or was the design simply a popular one? We'll try to find out!
August 2022

he long hot summer continues. When the month opened, our guiding light, George Landow, and his wife Ruth, were still on their Norwegian cruise. Unfortunately, halfway through they both caught one of the new variants of Covid. But they couldn't have been better cared for, and after recovering they were able to enjoy an extra six days on board to compensate. George is back helping us now, and has already added some useful material about Wales in Victorian times from the Imperial Gazetteer: Wales in 1855, and Wales in 1871, as well as some revealing facts and figures about education in the years following the Education Act of 1870.
We had some good news from Caroline Jarrett. Caroline is the daughter of Dr. John Sankey, the authority on the work of the great Victorian sculptor, Sir Thomas Brock (1847-1922). John contributed so much to our site in years past, but sadly passed away before this year's Brock centenary celebration. Caroline and other family members represented him at the unveiling of a plaque to Brock in Worcester, where the sculptor was born, close to his statue of Queen Victoria there. Her father would have been so pleased by this recognition of his hero. Caroline is seen in the right-hand picture; click on the other one to see what the plaque says.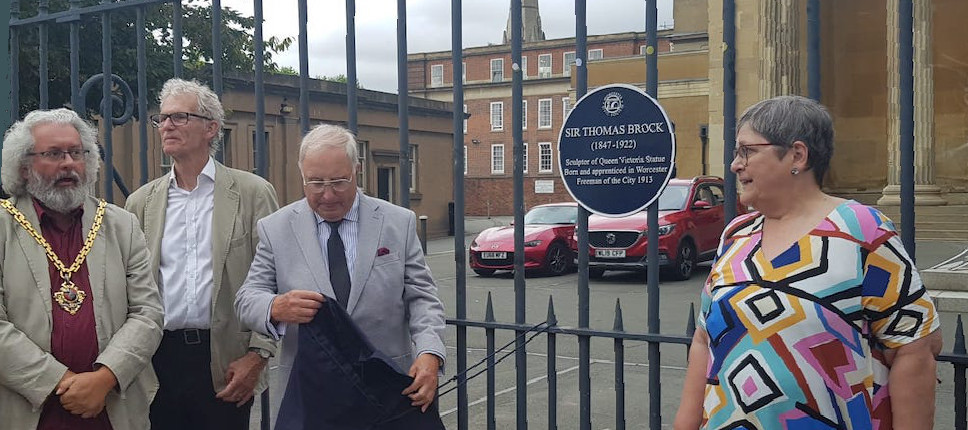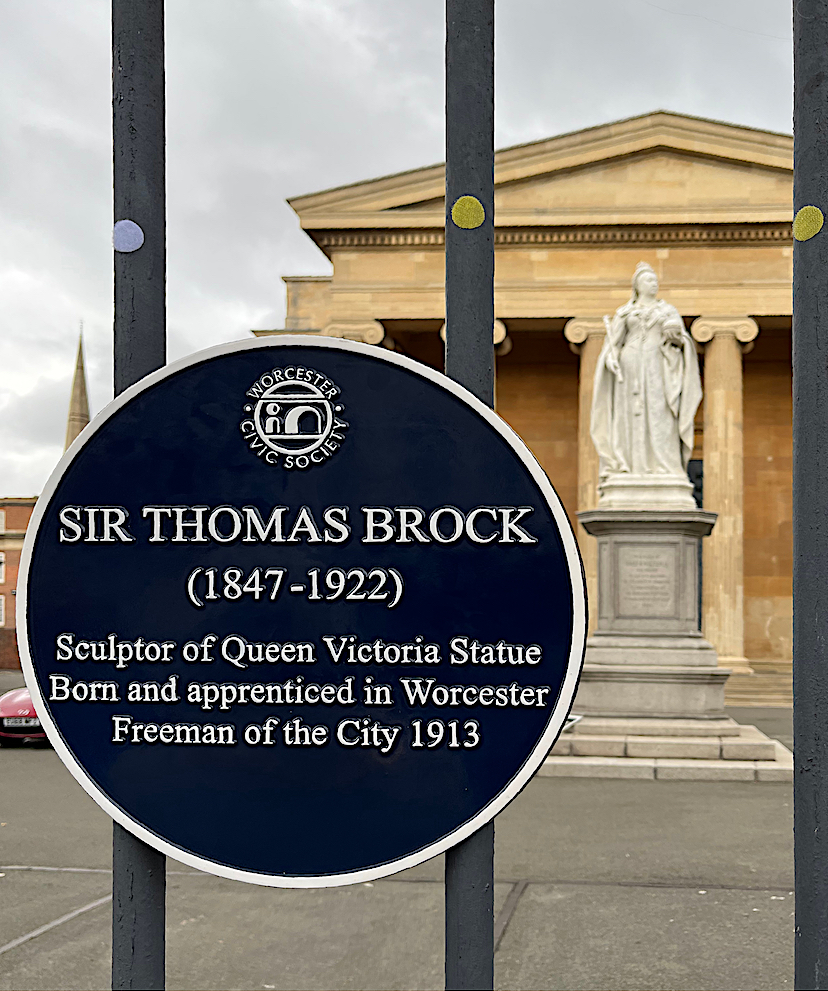 Holding the fort while George was away, Jackie Banerjee reviewed Catriona Blaker's short book on one of of Ramsgate's "gems" — Ellington Park, with its connections to the architect, A.W.N. Pugin. Such public parks, with their various amenities, were yet another of the heritage assets that we owe to the Victorians. To help illustrate other contributors' work, JB also added many new paintings and photographs, including two of Charles West Cope's portraits of young mothers with their babies (such as The Young Mother), three of John Ballantyne's portraits of artists in their studios (including one of William Holman Hunt), and one of Sir Joseph Noel Paton's most intriguing fairy paintings, The Fairy Raid: Carrying Off a Changeling, Midsummer Eve. Among the photos, by far the most striking was Shirley Nicholson's view of Alfred Waterhouse's only known town house, still standing tall in Kensington. Later in the month, JB wrote about the well-known Victorian traveller, Isabella Bird, and her achievements as a writer and photographer, wondering how well her reputation stands up to present-day scrutiny.
The motherhood theme was picked up from the University of Victoria's "Great Expectations" project. Seven of the papers are online now, so this extremely useful resource is really taking shape. The interest of papers like the latest, Sarah Bull's "Sexual Knowledge in Print Culture," and Anna Niiranan's "'Advice to a Young Wife': Medical Advice Manuals in the Nineteenth Century, spreads far beyond the science section. Paintings of artists and discussions of their homes were prompted by Shirley and her co-author Carolyn Starren's seven-part essay on the artists' colony in Campden Hill, Kensington. If you imagined these artists praying for inspiration in lonely garrets, think again!
Another far-from-lonely genius was Lewis Carroll, and Ray Dyer continues to examine the ups and downs of his relationship with Tennyson. In this third part of his chronological study, the rabbit-hole deepens and branches off in all directions as Carroll uses the new train services to pursue or at least try to breathe the same air as his hero. Ray gives us a most intriguing entry into the author's psyche. He also continues to save us from many blunders by proofreading.... an essential service, alas!
Richard Gibson, co-editor for the large section on religion, has recruited Professor Densil Morgan of the University of Wales, Trinity St David Lampeter, to write a series about the history of Welsh Protestant Nonconformity, starting here: Wales was indeed "renowned for its chapel culture and thriving Christian witness," but how did this come about? Richard's diligent research and George's careful arrangement have meant that the essays could be fully illustrated.
On an entirely different note - from the sublime to the ridiculous, in fact, – Thackeray's illustrations for his fairytale/pantomime, The Rose and the Ring, came in from Philip Allingham. Betsinda Stripped by Order of the Queen gives you an idea of them. Thackeray may have been an amateur but these quirky depictions are full of character. Philip also contributed Richard Doyle's later, and sometimes very different, illustrations for the same work (here's an example). Meanwhile, Philip continues to update his earlier work, an ongoing process for someone who has now been contributing for over twenty years.
An exciting new addition has been Phoebe Caldwell's biography of her distant forebear, Juliana Hervey, whose journals of her adventures in "Tartary, Thibet, China, & Kashmir" caused a sensation when published in 1853. This was followed by several extracts from the journals themselves, including the preface and introduction in which she examines her motives and aims in exploring these challenging areas.
Pamela Gerrish Nunn's latest contribution is on the Scottish painter, James Nairn, who went out to New Zealand for his health, and proved really influential there. Pamela has provided a short biography and list of works, and JB has begun adding some of his paintings. One, Tess, will be of special interest to fans of Thomas Hardy.
Many thanks to Caitlin Jones, Heritage Projects Officer for Habitats & Heritage, based in southwest London, for a set of photographs of Grove Gardens Chapel, Richmond upon Thames, a work by Sir Arthur Blomfield from 1875. It's very encouraging to see the efforts being made to secure its future. On the strength of its one remaining panel of stained glass, JB opened a new section on Daniel Bell and his various partnerships.
As a small experiment, JB also added some contemporary comments on music in the later Victorian/turn of the century period, to which Amy Hunsaker, our music editor, added a very appropriate Spotify link. This will allow our readers to enjoy total immersion in the music of the age. Sadly, though, Amy told us she has too much on her plate at the moment, and feels unable to commit to more editorial work. We'll miss her cheerful presence at our meetings, and hope very much that she'll continue to make useful suggestions — contributions, too, when time permits.
Special thanks as usual to our two unofficial proofreaders, Ray and Shirley, both mentioned above. We seem to keep them very busy!!
July 2022

uly, with its promise of summer holidays at last, arrives with new work already online and just checked by the various contributors. More contributions followed in quick succession. As usual, the range is wide — from bucolic scenes in painting to some remarkable faience on a butcher's shop; from new illustrators to the warm but courteous relationship between Lewis Carroll and Christina Rossetti; and, coincidentally, another Alice-related piece in stained glass. We also have an exhibition review, after a long drought in that area.
This last was by Jackie Banerjee, who took a day off to visit "A Window on Scottish Art" in a local gallery. There really is no substitute for seeing paintings with your own eyes. Phoebe Traquair's miniature of her daughter Helen, for instance, is tiny but radiates affection. Nothing in a book or on the screen engages you in the same way. Thanks to photographs sent in by a reader, Carole Moody, JB was also able to write a piece about Folkestone Cemetery, with a selection of its most interesting monuments, including one to the many who perished when a German iron-clad naval ship sank in the Channel. To illustrate new work by others, she also brought in several new paintings, such as Ford Madox Brown's An English Autumn Afternoon, and Rossetti's troubling How They Met Themselves. Later, she transcribed and formatted a fascinating newspaper interview with Linley Sambourne, from a paper-cutting in Shirley Nicholson's collection. It gives useful insights into his character, working practices etc.
At the same time, George Landow was bringing in more paintings from the Maas catalogue, which generously allows us to use their material. A personal favourite here is Lord Leighton's watercolour of Michelangelo Nursing His Dying Servant — a powerfully moving work, even in reproduction. George then turned to something completely different: transcribing and integrating useful material on Glasgow and Manchester in Victorian times. Glasgow's arms has the neat motto, "Let Glasgow Flourish"! At the time of writing, George and Ruth Landow are enjoying a fabulous cruise in the Norwegian fjords, and we're expecting lots of new material next month on the Art Nouveau Museum and Art Nouveau houses in Ålesund — hope they're reading this!
Simon Cooke's latest is online right now: "Charles Robinson as a Book Cover Designer. This shows another side to Robinson, whose work as an illustrator we already feature. All Simon's examples of his bindings are appealing, perhaps especially the one for Robert Louis Stevenson's A Child's Garden of Verses. Simon also reviewed the latest publication of the Pre-Raphaelite Society, The Presence and the Dream, a volume of new poetry inspired by the Pre-Raphaelites, and edited by Serena Trowbridge and Sarah Doyle. This pays homage to the Pre-Raphaelites' blending of the literary with the visual in a most appealing way.
Skipping into a new area, our science and technology editor, Diane Greco Josefowicz, has reviewed Barbara Black's Hotel London: How Victorian Commercial Hospitality Shaped a Nation and Its Stories, giving her review the perfect title: "From Clubdom to Ritzonia."
Still in the science section, our hosting of papers for the Great Expectations Pregnancy Project, funded by the Social Sciences and Humanities Research Council of Canada, expanded: we received and put on line Leslie Hall's second paper, on Abortion in Victorian Britain, and Jessica Cox's on Breastfeeding, Wet Nursing, and Feeding "by Hand."
Andrzej Diniejko, our contributing editor in Poland, continued his discussion of the work of Sarah Grand, the late Victorian "New Woman" novelist, with a close look at her best-known novel, The Heavenly Twins, a daring critique of sexual double standards.
Some good news: Amy Hunsaker, our new editor for Music and Theatre, updated the various bibliographies in this section, making it a much more valuable resource for researchers. Sometimes getting started is the hardest part!
The latest work by veteran contributor Philip Allingham introduces another illustrator, better remembered now for his pioneering efforts at aviation: Harold Hume Piffard (naturally, Piff to his schoolfellows). The first illustrations we have for him are of The Mystery of Edwin Drood. Philip has also been completing his work on the Edwardian illustrations of David Copperfield by William H.C. Groome. This is an artist who found his own quite distinctive method of making the most of the small space available to him in the Collins' Clear-type edition of the novel. Next in line for revisions and additions is Thackeray's work for his fairytale, The Rose and the Ring: here's the latest gallery of his illustrations for it.
The butcher's shop mentioned earlier is in N. Yorkshire, and was spotted by Rita Wood, who paused to admire its arresting array of faience — a bit later than the Victorian period, but such a good example of this kind of work. How often do you come face to face with a green bull? More conventional, but treated in a new way for us, is her account of a porch tile from Pocklington's All Saints' church, by the Campbell & Co. firm. Rita's visit to Pocklington yielded two nonconformist chapels and a sturdy (now repurposed) railway station as well. Between them, these introduced some important new architects working in the north of England.
Pamela Nunn continues to build up our knowledge of women artists, this month with a biography of the Scottish painter, Flora MacDonald Reid, and a list of her works. Pamela's commentaries on several of the more striking of these works, like her Cornish Fishwife, places her in relationship to the Newlyn School, Jules Bastien-Lepage and others, usefully extending our knowledge of the whole art scene of the late Victorian period. Locating Reid's Love's Young Dream on the James Alder Fine Art website led to a friendly correspondence: we can now reproduce images from this large and well-organised website. This is a useful new resource.
Moving to a completely different area, Ray Dyer examines Lewis Carroll's relationship with Christina Rossetti. He reminds us that the author's adult friends were at least as important to him as his child-friends. Ray continues to proof-read, too — a very valuable service.
Coincidentally, just after that went online, Colin Price sent in a photograph of a stained glass window in Christ's College Cathedral, Oxford, by Sir Edward Burne-Jones: St Catherine's face in this window is a likeness of Edith Liddell's, sister of the original of Alice in Carroll's famous books, who died suddenly on the very threshold of adult life. Inspired by our new work on York, Colin (who is a poet as well as an environmental economist and photographer) also sent in his poem, "Prospect of York Minster from the City Walls," which includes reference to St Wilfrid's Church, the minster's Victorian neighbour.
Shirley Nicholson has been taking a close look at Linley Sambourne's wonderfully clever "Fancy Portraits" of Victorian notables, adding commentaries where needed, for instance to this one of Sir Herbert Herkomer in charge of an art class. Another of her commentaries is on a cartoon showing Disraeli as Mephistopheles, with Gladstone bitterly opposing his foreign policy during the Russo-Turkish war. Her explanations go a long way towards refreshing Sambourne's really wicked sense of humour!
We're delighted to include new work by Emeritus Professor Clive Edwards, on the background to the art-furniture firm, Collinson and Lock — an excerpt from his new book on the subject. Also, this month brought Amitav Banerjee's review of Elizabeth Lowry's neo-Victorian novel, The Chosen. Lowry has explored, with insight and sympathy, the unravelling of Thomas Hardy's marriage to his first wife, Emma — ending on a positive note, just as Hardy's own poetry does, after Emma's death.
New online too are Sabrina Laurent's translations of Antoine Capet's "[Critique] Charles Rennie Mackintosh de James Macaulay," and his account of a visit to the Mackintosh House at the Hunterian in Glasgow. Such an achievement: Sabrina has translated this whole important section now.
Correspondence and additions: We were delighted to hear from Caroline Jarrett, daughter of our long-time contributor, John Sankey, who sadly passed away at the end of last year. Caroline sent us details of an inspiring talk last month on John's special subject, the sculptor John Sankey. You can listen to it online by clicking on the link at the top of our bibliography for Brock, on his homepage. Brock died in the summer of 1922, and we expect to hear more about him in this centenary year. Many thanks also to Hilana Linton, who allowed us to add a useful note to an earlier entry on "What the Poor Ate." GPL has been adding to this section ever since, from his own reading. Here for example is Seebohm Rowntree as late as 1902 on Five Alternating Periods of Want and Comparative Plenty in the Labourer's Life. Most people were still living very, very near to the edge then.
June 2022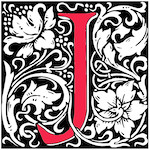 is for June — and Jubilee, as this was the month when we marked the Platinum Jubilee of Queen Victoria's great-great-granddaughter, Elizabeth II. At the time of writing, this unique milestone was still being enthusiastically celebrated, and all the pageantry that surrounds the monarchy was still on display. But the highlight for some was that moment when the Queen revealed exactly what it is that she keeps in her handbag!
To more scholarly matters: if you missed the Pre-Raphaelite Society's last lecture, on the poetry of Evelyn de Morgan, you might like to register for their next one: it's about Frederick Shields, on 23 July, and again by Zoom. Do look at the whole programme.
Despite the holiday weekend, the editors of our website have been finding time for work. Jackie Banerjee started by adding commentaries to photos of All Saints', Putney, sent in by contributing photographer John Salmon. The church was designed by George Edmund Street and has a full complement of stained glass windows executed by Morris & Co., most of them designed by Sir Edward Burne-Jones: here is the East window, in which all the figures are by Burne-Jones, except for one by Morris himself. Favourites, however, are the baptistery roundels of youthful musicians, such as these angelic-looking choristers. Next came an introduction to Eadweard Muybridge, a pioneer of motion pictures: he spent large parts of his life in Kingston-on-Thames, and the museum there has an internationally important collection of his equipment and work. Starting to fill another gap, JB turned to Anne Lister ("Gentleman Jack") and the possible influence of her life on the work of Charlotte and Emily Brontë. Another intriguing project was on the influential garden designer and "wild garden" promoter, William Robinson, whose book on that topic was beautifully illustrated by Alfred Parsons. Robinson had his picture taken by the Vandyk studio, so that finds a place in our photography section now.
For his part, George Landow has enjoyed putting online Dennis T. Lanigan's latest essays, on two important Victorian exhibition spaces: the New Gallery, the Dudley Gallery. GPL went on to make numerous links to these galleries from earlier material on the artists whose work was shown in them. This kind of editorial work is very time-consuming. He has also been updating the large section on "British and European Aesthetes, Decadents and Symbolists." It has a different look from the rest of the website — take a tour! The Maas Catalogue next provided many fine Victorian paintings to incorporate into the paintings section, some of them adding new dimensions to our discussions. A good example is John Brett's Sunset off Lundy, in which he balanced his usual close detail with much broader atmospheric effects. But another especially appealing one is Sheep and Cattle on the Marshes by Thomas Sidney Cooper, in which a cow is given (honestly, take a look) "heroic stature."
Contributors have been active too: having finished the sequence of "Samuel's" opinion columns from the Victorian issues of Cardiff Times, David Skilton sent in a very enjoyable article of his own on "Trollope and his Middle-Class Readership." So who was that "reader" whom Trollope addresses?
Rita Wood has been exploring the work (and Congregationalist faith) of an interesting York architect James Piggot Pritchett, who took up the challenge of creating new buildings for medieval contexts like the Minster precincts. Sadly, some of his varied body of work has since been replaced, but archival sources preserve the record of it. One that is still very much here is his grand neo-classical Huddersfield Station.
Ray Dyer has contributed the first and second parts of a chronology tracing Lewis Carroll's growing admiration for Tennyson, and its subsequent tailing off. This brought in one of Carroll's best known photos, of Agnes Grace Weld dressed as Little Red Riding Hood — she happened to be Tennyson's niece, and Carroll was careful to send him a copy of the photo. It also brought in a short piece by Ray on Carroll's early, derivative ballad, "Stolen Waters."
Prolific as ever, Philip Allingham has completed his work on Phiz's illustrations for Charles Lever's The Daltons, and continues with William Newman's illustrations for the same author's A Day's Ride. In the former, Lever, who was a diplomat in Italy, gives some insights into the Italian Risorgimento, but Phiz is at his best in comic scenes like one featuring Mr Foglass — who is pretending to have gout to avoid leaving for Florence, but doesn't seem to be suffering much!
Pamela Nunn has introduced us to a new artist, Mary Ann Criddle, née Alabaster. Women's paintings were more likely to be kept within private collections, so we only have two of her works so far, but they are both quite striking — one shows the artist in her studio, her easel confidently planted among various well-known paintings by men as she more than justifies her right to be amongst them. Her portrait by the photographers Cundall, Downes and Co. gave JB the opportunity to add another new name to our photography section.
Those of you still planning holidays might be thinking of the Scottish Highlands. If so, here's a destination for trekkers: Colin Price sent in a particularly attractive photo of the Bridge of Oich, a James Dredge design which is quite rare now, and open to (intrepid!) pedestrians.
Correspondence: Many thanks to Elizabeth Hamilton, for writing in about All Saints' Putney, and offering a correction. Special thanks to Dr Michael Riley, who pointed out some (apparently common) confusion between portraits of the novelist Edward Bulwer-Lytton and his son Lord Lytton, and also asked us to note that one of his early works, mentioned as published, was unfinished and left in manuscript at that time. Carole Moody wrote in to correct information taken from the Oxford Dictionary of National Biography, about the whereabouts of William Warrington's grave. Alas, the stained glass designer lies in an unmarked spot in Folkestone's Cheriton Rd cemetery. Another alert reader, C. Ralph Hayes, wrote in after spotting a missing word in the illustrations section. Ray Dyer kindly continues to proofread.
May 2022

ay sees the near-completion of our largest recent project, David Skilton's collection of "Samuel's Sentiments" columns from the late Victorian Cardiff Times. Samuel's latest opinion pieces cover everything from presentiments to Association Football and rugby in Wales, a subject which definitely lends itself to expansion!
Not as entertaining, but hopefully thought-provoking, is a new discussion of George Gissing's first published novel Workers in the Dawn, by Jackie Banerjee. The work is not without occasional light relief, and a little hope from an unlikely source (at least, coming from this particular author). Looking into the influence of Schopenhauer on Gissing, Thomas Hardy and the whole fin-de-siècle, JB selected and introduced some passages from the philosopher's writings about the Will as "the Thing-in-itself", and "the aesthetical mode of contemplation." For a complete change, she then reviewed Geoffrey Finch's brilliant, funny and suspenseful The Uncollected Cases of Sherlock Holmes, and finally added another review, this time of Hosanna Krienke's recent ground-breaking study of Convalescence in the Nineteenth-Century Novel: The Afterlife of Victorian Illness. This alerted JB to the fact that the first ever purpose-built convalescent home was only a short walk away....
As well as shepherding in Samuel's Sentiments, George Landow has been reading and providing commentaries on the work of the Victorian author E(neas) S(weetland) Dallas. You can see the scope of his work so far in the philosophy section, among the latest pieces being a critique of Dallas on Matthew Arnold, & the main characteristics of the Victorian Age, and a thought-provoking discussion of his promotion of Venice as both a model and a lesson for Victorian England.
Simon Cooke, our Senior Editor, has written another of his discussions of bookbinding, a subject on which he is now a leading authority. This time his subject is late Victorian and Edwardian bindings, and his new examples are really superb. One that stands out as both highly original and yet entirely typical of the age is A. A. Turbayne's cloth binding for Kelly's Burma.
Contributing photographer Colin Price sent in some of his great stained glass photos of C. E. Kempe's St Peter and St Paul at York Minster, and JB belatedly remembered to put online George Tinworth's fabulous reredos there, this one taken by our contributor from York, Rita Wood.
Philip Allingham continues his commentaries on Phiz's illustrations for Charles Lever's The Daltons, often introducing topics of wider interest, such as Phiz's response on the "Picturesque Sublime." Philip and JB worked together on a new illustrator, too, William Newman, after Philip discovered that Newman had replaced John McLenan as the Harper's Weekly illustrator of Lever's A Day's Ride. The bonus here was finding out that, before emigrating to America, Newman was one of the early Punch cartoonists, drawing its very first cover and two of its best known cartoons, both alluding to the heavily polluted Thames: Dirty Father Thames and "Water! Water! Everywhere".
Right at the start of the month, Pamela Gerrish Nunn began providing commentaries on several of Sophie Anderson's paintings, including The Story-book; the work that made her name, Elaine; and No Walk Today. Elaine marked the beginning of an epoch: it was the first work by a living female artist bought for a public collection in the UK. Pamela's latest commentary is on Anderson's The Song — which she has been able to identify correctly for the first time.
As usual on our website, one thing leads to another. One of Anderson's fans was none other than Lewis Carroll, so all this wonderful new work on her prompted our unofficial but much appreciated proof-reader, Ray Dyer, to write about the Alice author's interest in her work. He comments on Carroll's particular appreciation of women's long hair, a notable feature of Anderson's painting of Tennyson's Elaine — and something that offers a new insight into Carroll's complicated psyche.
Dennis T. Lanigan has sent in two more fine and extensive contributions. The first is time on the artist John Roddam Spencer Stanhope, particularly on his connection with the Pre-Raphaelites. Included in this section now are many more examples of his work, such as his well-received Eve Tempted, and his puzzling Robins of Modern Times. The commentaries direct us to telling details in the painting, for example his commentary on another one, Penelope has a intriguing discussion under the sub-heading: "Apples or Oranges — the Painting's Ambiguity" (who knew that oranges were particularly associated with brides?). The next essay is on "The Early Aesthetic Movement in England," again with some new and striking paintings among the illustrations.
After all this, refreshment is served up by Rita Wood's three-part discussion of the historic public houses, nineteenth-century coaching houses and inns (including the George Inn, at which Charlotte and Anne Brontë stayed in 1849) and (now) converted pubs around York. You could hardly wish for a more comprehensive and distinguished pub-crawl.... In sharp contrast, Rita's next pieces were all on G. E. Street's St Andrew's, Heslerton, in N. Yorkshire, covering every aspect, from the interior (with Street's own fittings) to the Vicarage, including the original Minton tiling in the church, and its stained glass by Clayton and Bell. A tour de force, even though (to be honest) the church itself is not as appealing as some of the Arts and Crafts churches of these years.
Later in the month, David Skilton (having successfully completed his "Samuel's Sentiments" project) sent in a short piece on "Alexander Bain on the Literature of Plot-interest." Bain's final comment here is quite thought-provoking: "When allowed to run riot, the interest in mere narrative and plot becomes a source of serious annoyance"!
This month also sees Taylor Tomko, a postgraduate student and teaching assistant at Western University, Canada, helping out by formatting conference announcements and calls for papers. We look forward to a fruitful future relationship.
Other website news: we now have over 124,000 documents and images on our site, over 12,800 followers on Twitter, and close to 1000 on Facebook (despite having lost the password for some time now!). Thanks to all contributors and readers. On the technical side, our editors are trying new ways to collaborate, using the communication app, Slack, and Google Workspace. This all takes getting used to, but we need to adopt such means to co-operate while working (increasingly) across the globe.
Correspondence: Many thanks to Alan Gidney, for pointing out some broken or wrong links in the Phiz illustrations. These were due to confusing Phiz's work on two "mc"s — Dickens's Martin Chuzzlewit and William Harrison Ainsworth's Mervyn Clitheroe. You can see how it happens, can't you?!
April 2022

pril started off with the usual mixture of sunshine and showers, but it turned out to be an exceptionally dry month — and a bumper one for new contributions.
Still intrigued by the novels of George Gissing, Jackie Banerjee introduced a passage about Ritualism in the High Church from his first published novel, Workers in the Dawn. More to come when time permits. First, with Colin Price and his more recent photos, and George Landow's earlier comments, she updated our pages on the Tower Subway and the Greenwich Foot Tunnel. She was also very pleased to add an account of the publisher and architectural and archaeological writer, John Henry Parker, to our list of such influential figures. She then brought in some paintings by Landseer, including two well-known ones, The Monarch of the Glen, and Queen Victoria at Osborne (on her horse, with her ghillie John Brown holding the reins); and other works by various artists, the most impressive of which is Anna Lee Merritt's War. Laying the ground, again, for Pamela Gerrish Nunn's next piece of work on the artist Sophie Anderson, JB also brought in several of her paintings, such as her captivating Capri Girl with Flowers.
As well as excavating Victorian issues of Punch for cartoons like William Ralston's about James Watt, George Landow has been putting online some of his rich store of materials about the Pre-Raphaelites, including "Looking at the Pre-Raphaelites through the eyes of a Pioneering Art Historian," and William Holman Hunt's "Notes on the Life of Augustus L. Egg," both fascinating in their own ways. Later George added an account of Arthur Hallam, whose sad loss inspired Tennyson's In Memoriam. Many more of "Samuel's Sentiments" have been coming in, too. Among the latest of these Cardiff Times columns collected by David Skilton is one (the 126th!) in which poor Samuel suffers from toothache. This in turn inspired some new items on dentistry in our health section.
Of special interest in this connection is a new article by our Science and Technology editor, Diane Greco Josefowicz, on Felix Weiss (1822?-1892), the Bloomsbury dentist who pioneered dental reform — and tried to warn people against quackery by writing popular novels.
Our Senior Editor has a new slant on Charles Kingsley. Did you ever think of the author of The Water Babies as an illustrator and critic of illustrators? Well, Simon Cooke has shown this side of him in a new essay which includes some illustrations by Charles Bennett and J. Noël Paton as well, such as this frontispiece by the latter.
A visit to York Minster prompted Tim Willasey-Wilsey, our editor for Military and Colonial History, to send in two poignant memorials there, one by sculptor Edward Richardson for the Officers and Men of the King's Own (Yorkshire) Light Infantry; the other by John Birnie Philip for Lt. Col. Willoughby Moore, a hero and victim, along with his men, of fire at sea.
From Richard Gibson, joint editor for our large section on religion, comes an outstanding essay on "The State of the Victorian Bible" — the Authorised Version was, he finds, the "one book" for the late Victorians just as it had been for their parents and grandparents.
Now for something very much needed: Jo Devereux, our Gender Matters editor, has considerably updated and extended the bibliography for her section.
Colin Price's series on railway viaducts continues, the latest three being the Crumlin Viaduct (S. Wales), the Bennerley Viaduct (Nottingham/Derbyshire) and the Victoria Viaduct (Sunderland). These kinds of railway architecture have a romance all their own. In fact, Colin shared with us one of his poems, in which he listens (unexpectantly) for the "whistle-wake" of "ghost locomotives" on them. Special thanks to Colin for going under the river with us too, to help improve those early entries on the Thames tunnels! More stunning, however, are his photographs of the interior of York Minster, restored by a series of notable architects in the Victorian period.
Another inspiring contributor is Pamela Gerrish Nunn, who continues her own series in the paintings section, on female artists who have been too long neglected. Her first contribution this month was on Margaret Isabel Dicksee, a gifted painter over-shadowed by those other Dicksees, her brother Frank and cousin Herbert. It is very pleasing indeed to see examples of her work. This was followed by two of Anna Blunden's landscape paintings, one of them from a visit to Cornwall, and the other from a visit to Scotland, both really capturing the spirit of the place. Next came an introduction to the Stannard Family of Painters, which included both Norfolk landscapists and, among the women, some very accomplished still-life artists. Look at the wasps enjoying Eloise Harriet Stannard's raspberries! A list of works by Anna Lee Merritt is another very welcome addition. Sophie Anderson's biography, list of works, and several of her paintings, are now online, but, as mentioned above, more entries for her are on the way.
Philip Allingham is now dealing with illustrations of Charles Lever's A Day's Ride, first those by Phiz, in his inimitable style, and then the ones by John McLenan for Harper's Weekly, which are nearly all yet to come — but here is the programme for it, which has obviously taken a lot of research in itself. Philip was invited to see a collector's original work by Phiz, and wrote an enthusiastic essay about "The Evolution of Phiz's 'Weller' Plate for Pickwick Papers." This produced an interesting and knowledgable conversation on Twitter about the use of steel pens!
Rita Wood has sent in an account of St Mary's, Ellerton, an early work by J. L. Pearson, of particular interest for several reasons, for example, its original ironwork and the fact that Pearson had evidently drawn on John Henry Parker's architectural glossary for inspiration. It was great to have another architectural source to add to our more general background material for the Gothic Revival. Next came a close look at York Minster's Chapter House, particularly its sensational Minton tiling.
Just to show how collaborative our endeavours are, a group of cartoons about the Temple Bar Memorial in the Strand, at the entrance to the city, involved four of us: GPL on John Gordon Thomson's in Fun magazine, and Ray Dyer and Shirley Nicholson both pitching in with JB to explain a batch in Punch, by John Tenniel, Linley Sambourne and Harry Furniss. Who would have guessed that the cartoonists would all be up in arms about the monument, which we take for granted now? Many thanks to both Ray and Shirley for their proof-reading in general.
We were also grateful to Geri Walton, who shared with us her most enjoyable essay on Edwin Landseer. It had some surprises (he brought an unusual case to court!) and ended sadly, but he remains one of the best-loved painters of the age.
Correspondence: Many thanks to Rocío Moyano Rejano, who has offered to do some translation work for us, to add to the 5000 or so pages that we already have in Spanish. Thanks also to Rachel Whitworth, of Gallery Oldham, for permission to reproduce one of Margaret Dicksee's works. We were really delighted to hear from Kathryn McCormick with the good news that one of the architect John Johnson's gems — the little Colquhuon Mortuary Chapel at Brookwood Cemetery had been restored. Many thanks also to both Alastair Carew-Cox, and Adrian Powter in Cambridge, who both took the time to notify us that Stanley Shepherd's magisterial book on A. W. N. Pugin's stained glass is currently available on the web for free download. This is an opportunity not to be missed!
March 2022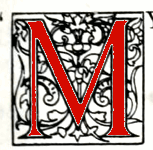 arch has "come in like a lion," in a way that has nothing to do with the weather. We hope and pray that it will go out "like a lamb," but, tragically, this seems more and more unlikely. Meanwhile, we continue to explore and try to understand an earlier age — one which, we tend to forget, was also in a state of constant alarm about both epidemics and warfare.
Looking out our long list of Victorian landscape artists prompted Jackie Banerjee to write an introductory essay for it. This meant bringing in some new material on Constable and John Sell Cotman (a particular favourite, whose work had not been included here before). There is still much more to be done in this area. Meanwhile, she collaborated with contributing photographer Colin Price on accounts of the Conwy Tubular Bridge in N. Wales, the only surviving bridge of its kind by Robert Stephenson and Thomas Fairbairn; and Telford's picturesque and historical Waterloo Bridge at Betwys-y-Coed. She also very much enjoyed adding about a dozen examples of flower paintings, such as this one of a Japanese anemone to Pamela Nunn's biography of Maud Naftel. Later she added a number of paintings and drawings to Pamela's new work on Jessie Macgregor (work in progress), and reviewed Carolyn W. de la L. Oulton's Down from London: Seaside Reading in the Railway Age. Last but not least, because it was such a pleasure to revisit the Watts Gallery in Compton, she reviewed the new exhibition there, Pre-Raphaelite Treasures: Drawings and Watercolours from the Ashmolean Museum. This brought in such marvellous new works as Rossetti's drawing of Jane Morris in Icelandic costume, Marie Spartali Stillman's watercolour of Cloister Lilies, and Edward Burne-Jones's frontispiece for The Golden Legend.
Inspired by Richard Scully's recent contributions, George Landow went back to the periodicals, and, following extensive work on Judy, he has been looking at the Shah of Persia's visit to England in 1873. The Punch cartoonists made the most of this exotic encounter, and since one of them was John Tenniel, the quality of these cartoons is exceptionally high. Here, for example, is Tenniel's title page for the 1873 volume. Another highlight was the discovery of this poetic tribute to Temple Bar (when it was still in the Strand!). Still finding useful and often intriguing material, George looked at a very different topic — the invention of canning, and its effect on what Victorians ate. Did you know that Heinz baked beans date back to the Victorian period?!
Yet another piece of George's work involved arranging valuable pages by Dennis T. Lanigan, on the painter Walter Deverell, whose good looks made him much in demand as a model. Here's Dennis's very welcome new essay on Deverell as a Pre-Raphaelite.
Simon Cooke's new piece on Talwin Morris's book designs is a visual feast of quite a different kind. One of Simon's aims as editor of book design, as well as senior editor, is to bring together meaningfully the material on individuals or subjects in separate entries. This is all the more important as the website continues to expand.
Rounding off his sequence of W. L. Sheppard's illustrations for Dombey and Son, Philip Allingham sent in this autumnal one of Mr Dombey, transformed into a doting grandfather, on the beach with Florence's little daughter, another Florence. Philip is now busy extending his coverage of Harry Furniss's illustrations of David Copperfield. Watch this space! Meanwhile, another long project has come to fruition, with the last of Ray Dyer's insightful commentaries on John Tenniel's illustrations of Through the Looking Glass: Alice Finds the Red Queen.
This month has also brought an outstanding two-part essay by Tony Schwab, written with his characteristic verve and empathy. The essay explores Dickens's vision in Nicholas Nickleby: Part I, What the Wayfarer Sees; and Part II: Kate Nickleby and the #MeToo Movement.
On a lighter note, anyone following cheeky Samuel and his "sentiments," the columns collected by David Skilton from the late-Victorian Cardiff Times, will be pleased to know that we are now a long way past his hundredth! A recent one deals with another of Samuel's sporting misdventures, this time, that favourite Victorian pastime, boating on the river (and, of course, to the amusement of spectators, falling into it!). It's light reading, but this too tells a lot about the age. Samuel's toothache, for example, prompted George Landow to incorporate a brief round-up of the history of dentistry in the science and technology section.
The latest contributions from our York-based contributor, Rita Wood, are about York Cemetery, a big project full of different kinds of interest, dealing with the Victorian cemetery's history, buildings, monuments etc. We're so lucky to have contributors from different parts of the country — but there are still many, many places that are poorly represented. Hint!
New online from Professor Laurent Bury of the Université Lumière — Lyon are two reviews, both of great interest to us, kindly shared with the online journal, Cercles: one is of Jesus in the Victorian Novel: Reimagining Christ, by Jessica Ann Hughes; the other of Victorian Visions of War & Peace. Aesthetics, Sovereignty & Violence in the British Empire, c. 1851-1900, by Sean Willcock.
We were also delighted to have Pamela Gerrish Nunn's own point of view on Rebecca Solomon. As for the extra comments on Rebecca Solomon, even though we have no general forum for discussion on the website, we do very much encourage a variety of different approaches, and these can be added to individual sections as appropriate. As a matter of fact, the discussion does have a wide relevance, so links have been made to it from other sections. Scholarly debate is not just welcome, it is essential to any academic endeavour. Happily, Pamela has now sent in four more biographies and lists of works by overlooked women artists of the period. The first three are Henrietta Ward, and (as mentioned above) Maud Naftel and Jessie Macgregor; the most recent is Anna Blunden, later Martino. More to follow here too, we hope!
February 2022

ebruary's first announcement is now out-of-date: it was a talk by one of our contributors, Cynthia Gamble, on "Interlacing Voices of Proust and Ruskin." The talk may be over, but you can find out about her book on the subject here. Time flies: to keep up with new talks, conferences, and calls for papers, please go to the home page and click on the last link in the column on the left. The latest announcement there concerns the formation of a new society, for Global Nineteenth-Century Studies. Its flagship journal, Global Nineteenth-Century Studies, will be published from spring 2022 by Liverpool University Press.
We recently announced the start of our open-access publication of the Great Expectations Pregnancy Project. This deals with pregnancy and childbirth in the age of Victoria, and is peer-reviewed under the direction of Professors Mary Elizabeth Leighton and Lisa Surridge of the University of Victoria, and funded by the Social Sciences and Humanities Research Council of Canada. The inaugural essay, by Isabel Davis of Birkbeck, University of London, is about early approaches to pregnancy testing. The second is in now, and it deals "Pregnancy and Venereal Disease," by Dr. Anne Hanley of the University of Birmingham. Related to these though not part of the project is the very useful bibliography for infant mortality kindly provided by Lesley A. Hall, Wellcome Library Research Fellow and Honorary Associate Professor, University College London.
Other news: the month started with both JB and GPL working on cartoons, after Richard Scully sent in a piece on William Boucher last month. This called our attention to Punch's rival magazine (yes, you guessed it!), Judy. Boucher's wonderful double-page spreads (example) were just the start of our explorations. It was very useful (at least for JB) to have help from Richard with understanding the cartoon's historical references. Some cartoons were prophetic: George found this one of the changing roles of women: What You May Expect Some Day. Women graduates, policemen and worse! JB also found illustrations for the other new work Richard sent in, for instance Alfred Bryan's caricatures of the diminutive but high-octane music hall performer, Dan Leno. George has gone on to add many new cartoons to the Judy section, while JB turned to George Gissing, and wrote about his novel The Odd Women. Like the cartoon mentioned above, this is a warning to men in the age of the New Woman! Somehow, she moved on from there to something entirely different — the Crace family of interior decorators and furniture-makers, who worked with A.W.N. Pugin, William Burges and others, to brilliant effect. J. G. Crace wrote an interesting piece about the appropriate use of colour in interior decoration.
GPL has also been completing his work in the William Holman Hunt section, and adding to it with a new discussion by Dennis T. Lanigan on Hunt's two versions of The Eve of Saint Agnes, a piece which was finalised at the every end of last month. This was soon followed by Dennis's much-needed essay on William Bell Scott, which has brought in many new reproductions of his work. Still being checked is Dennis's latest, on another Pre-Raphaelite associate, Michael Frederick Halliday. We are really fortunate to have such contributors.
Our science editor Diane Josefowicz has been sprucing up the psychology section, as well as bringing us all together for editorial meetings — essential work, though its visible results go uncredited.
New from Simon Cooke is an essay on illustrator H. Granville Fell, about whom little has been written up until now. We're lucky to be able to open new doors in our fast-growing illustration section. Our link with the Pre-Raphaelite Society, established and handled by Simon, has also brought in new work: Laura MacCulloch's carefully researched and enlightening "Ford Madox Brown: Drawing History."
Rather different are the late Victorian newspaper columns being sent in by David Skilton, in the "Samuel's Sentiments" series. One from a while back is quite surprising — Samuel goes to a women's football match, finding the game slow and fractious, and the women "not fair to gaze upon." His "sentiments" would get him into trouble now, but things were different in 1887! A later column, arriving online at the beginning of this month, has an amusing account of the changeable Easter weather, perhaps another kind of warning.... Samuel expresses many "sentiments," such as a hearty dislike of seaside landladies at a time when the Welsh seaside resorts were flourishing. We are up to his 74th column (a highly opinionated piece about current taste in novels, "current" being in 1889).
Philip Allingham's latest project is to complete a series on William Ludlow Sheppard's illustrations for the American Household Edition of Dickens's works. One of the five internationally known artists commissioned by Harper and Brother, Sheppard was a Civil War veteran, and this sometimes influenced his sympathies. In Dombey and Son he was particularly drawn to Dickens's old sea-salt, Captain Cuttle: here he is in an entry which shows Sheppard's work in relation to that of various other illustrators.
Besides providing commentaries for some Boucher cartoons, and an introductory essay on Alfred Bryan, Richard Scully sent in two other essays, one on Henry Edward Doyle, and the other on Matt Morgan. As for Doyle, we already had his two talented brothers, so this completes the set — once again, a very pleasing development. We also have a good number of Matt Morgan's cartoons and illustrations, so it was a great pleasure to find out more about him.
Ray Dyer's most recent commentary on the Through the Looking Glass illustrations notes the various styles that John Tenniel used to gain his effects, from intricately detailed designs to sparer, tightly focused ones. These can be hard to categorise but amply repay close study. We also continue to benefit from Ray's proofreading. Right after Ray's latest, in came Rita Wood's look at pubs in Walmgate, York — or, in most cases, what is left of them. This study brings in local history and the larger social context, as well as hints of buildings' past use. Luckily, our system of links will lead readers to it from several different angles. Rita also sent in some photographs relating to earlier pieces, such as this unusual cast-iron service cover outside the Masonic Hall in St Saviourgate, York.
Correspondence: Many thanks to Jesse McLachan for noticing a broken link in the Dickens section, and to Denise Woodcock for pointing out on Twitter that an earlier assumption about one of Rossetti's drawings has since been overturned. Thank you also to Richard Barnes, who pointed out, again via Twitter, that our account of the Guards Crimean War Memorial off Pall Mall needed some attention.Nothing gets past our very alert Twitter followers (now over 12,700 in number). We also had some useful input from Josh of Standard Ebooks, a volunteer-staffed source of well-presented and carefully proofread public domain Ebooks. Check it out — plenty of Victorian novels can be found there. Finally, something a bit different. We are not a dating site (!) but we were very happy to hear that two of our contributors have got married: Brigid Allen and Robert Fraser. Many congratulations!!

January 2022
appy New Year to one and all! Like everyone else, we're hoping that this year will be much better than the last. Our own immediate hope is that our founder and long-time Editor-in-Chief, George Landow, will soon recover from a really nasty reaction to his latest course of medical treatment. He is still our guiding spirit as well as a major contributor, so we're greatly missing him at the moment. [Update! Relieved to report that George is doing much better now, and is busy working on William Holman Hunt, with some wonderful results, like this piece on The Finding of the Saviour in the Temple.]
With the promise of new work on the various artists of Campden Hill, Kensington, Jackie Banerjee has added some biographical material and a dozen works by one of the most sociable and cosmopolitan of them: George Boughton. Specially known for his wintry scenes, he seems an appropriate choice of subject for this time of year. One of his best-known paintings is The Lady of the Snows. Looking into our offline material on London, JB then came across a striking panorama of the Thames Embankment, when still in progress. The panorama had originally been scanned by GPL so she found the source in the Illustrated London News, and transcribed the (very hard to read!) account of it in the Internet Archive. The result is therefore a pleasing collaboration between GPL and JB, helpfully proofread by the ever-vigilant Ray Dyer. In the process, she also came across an item on the demolition of Hungerford Market, offering a fascinating piece of social history as well as insights into Victorian planning (again, this has much to say about the railways then being brought right into the heart of the capital); and a curious advert for Beecham's Pills, in which the artist (probably Harry Furniss) showed off his skills as a caricaturist, and a commentator on modern life. JB next introduced the work of H. Clarence Whaite, who made important contributions to the artistic scene in both Wales and Manchester, with paintings like The Rainbow.
Simon Cooke, our senior editor, found time to review the new biography of H. G. Wells by Claire Tomalin, which brings up the old question of how much attention to pay to the less commendable sides of an author's life. Better, in general, to focus on the work, especially when there is so much in it to enjoy and admire! Simon has also written a new piece on the book bindings of H. Granville Fell, well illustrated as usual from his own extensive collection. He has been engaged in editorial work as well, preparing an article by Lisa Thefaut, "The Girl in the Red Dress: Reading Madox Brown's Work," for our website. This is the happy result of our link with the Pre-Raphaelite Society and its journal.
Dickensians will be pleased to see a whole set of colour illustrations by Cruikshank coming into the illustration section, courtesy of Philip Allingham. Side by side with the steel-engravings, and with the addition of newly revised commentaries, they offer many insights into the novel as well as into Cruikshank's own methods. An example here is the famous scene of Oliver Twist asking for more. One wide-ranging discussion was put separately: "Dickens's Illustrators and the Botched Burglary in Oliver Twist, Chapter 22." Also in the illustrations section is a new commentary by Ray Dyer, on the chaotic feast which marks the end of Alice's dream in Through the Looking Glass, one of only four similarly cropped illustrations which reveal more about the author than he himself might have realised.
Extremely welcome too are three essays by Dennis T. Lanigan. One is an account of William Michael Rossetti as an artist. We usually think of him as an art critic, but his portrait of Millais, in particular, shows real talent. The second is a biography and assessment of the work of John Richard Clayton, an associate of the Pre-Raphaelites, and an illustrator and sculptor (who knew?) as well as being one half of the stained glass and decoration specialists, Clayton and Bell. Absolutely fascinating. The third and most recent is about another of the Pre-Raphaelite associates, Robert Braithwaite Martineau — he was so talented, but died in his early 40s, and "was greatly mourned by all his friends within the Pre-Raphaelite circle."
No less interesting is the whole set of new contributions by Rita Wood, on St Edith's in Bishop Wilton, in the East Riding of Yorkshire. Extraordinary care was lavished on this ancient village church at the turn of the century, even to the extent of installing a mosaic pavement in the nave copied by the Salviati Co. from one at the Vatican. Maybe not what you expect to find in a village church!
David Skilton continues to amuse and instruct us with the "Samuel's Sentiments" columns culled from the late Victorian Cardiff Times. In general, these columns give us many insights into life in Wales at that time, but sometimes the difference between then and now is surprisingly small. In a recent one, about "Some Domestic Annoyances," we find that many household irritations, from snoring spouses and recalcitrant children, to plumbers who dawdle over simple repairs and then overcharge, are pretty timeless.
Did you realise that we have a large cartoon section, with numerous examples drawn not just from Punch but from its many rivals? Coming in later this month, Richard Scully's work on several cartoonists provides a brilliant guide to the cartoonists themselves, and the historical background on which they were commenting. So far we have new essays on John Proctor, who became chief cartoonist at Fun; John Gordon Thomson, responsible for some of the most memorable cartoons of the great Gladstone v. Disraeli rivalry; and another star cartoonist, William Henry Boucher, the long-serving chief cartoonist on Judy.
Many thanks to Philip Pankhurst for providing two more photographs to accompany the Rev. Kilvert's biography.
Correspondence: Eva Bauche-Eppers, a translator, wrote in for help with understanding two particularly baffling passages in one of George Meredith's poems. One of our contributing photographers, with a special interest in stained glass, raised a question about some Victorian glaziers and glass-cutters. It's always interesting to look into such matters, and we give whatever advice we can. In both these cases, it was rather limited, but happily we were able to provide at least a partial answer to Gail Bennett's query about a particularly splendid memorial mosaic — there it was in James Powell & Sons' online records, price and all. Gail kindly allowed us to put her photo on the website, so you can see it here.
December 2021

ecember again: the year has flown. Sadly, it took two long-time contributors with it, John Sankey and Robert Freidus. But one of the works on which they collaborated was Sir Thomas Brock's equestrian statue of the Black Prince in Leeds, cheering on his troops. It seems like a message of encouragement now. So we send you all warm greetings at this festive season, and look forward to a happier year — and perhaps even (let's hope) the waning of the pandemic.
A bit of news first: we now have a new link for book reviews in our home-page "diamond." We have hundreds of these, spread over all sections. Click on the link to reach a list of the various sections. Publishers continually offer us review copies. If you'd like to contribute to our website in this way, please let us know (see "contact the webmaster" in the side panel).
Recently, Jackie Banerjee has been working on the great Victorian master-builders, this month with a look at George Myers, who is best known as Pugin's builder, but who turned the plans of many other architects into the buildings we see around us today. Next came John Kelk, whose firm also helped produce some of London's landmarks, including the Albert Memorial, and the Lucas Brothers, celebrated for major building projects like the Metroplitan Railway, where they worked with Kelk and others on the world's first underground railway. Talking of building, she found a glowing contemporary account of George Peabody, who built so much housing for the London poor; also, a contemporary critique of the famously elaborate Norwich Gates at Sandringham; and, finally, a contemporary discussion of the work of cartoonist Leonard Raven-Hill.
George Landow has been catching up on some of those books sent in for review. One, by Donal McCracken, has the intriguing title, You Will Dye at Midnight: Victorian Threatening Letters. Another really sumptuous boxed set deals with the Victorian craze for Majolica, although behind the attractive products lay horrible health risks for those who produced them. GPL himself has been going through some difficult times with his treatment (we all worry about him a good deal), but has still been helping considerably with the general work of the website. In particular, he has put online some more of Dennis T. Lanigan's brilliant contributions. Fans of the Pre-Raphelites will be delighted to see Lanigan's essay, on "Sketching Clubs Associated with Artists of the Pre-Raphaelite Circle," and his list of the various works created by them. This was followed by another equally interesting essay on the Exhibition of Modern British Art in America, 1857-1858, again with a list of many of the works selected for it. Landow also continues to put online David Skilton's collection of columns from the Cardiff Times. You may enjoy one entitled "Literary Aspirant," illustrated by a would-be writer, offering "the manuscript of 'a small poem of a thousand lines'." Some things don't change all that much down the years!
More seriously, Simon Cooke has added an essay on the bookbindings of Mary Ellen Edwards. He then looked at the bindings of the 1870s and 1880s, noting how they evolve, and giving some appealing examples of them. He is well on his way to providing a fully comprehensive resource in this area.
Diane Josefowicz continues to work behind the scenes on editorial matters. Please do read the formatting advice assembled under "Directions for contributors" at the side of this page, remembering, however, that it is not the first step in the submission process. If you want to submit work, including visual material with captions etc., first do a search to see what we already have on the subject, and make sure you have the copyright for whatever you wish to contribute. Then send it in. Hopefully, we'll love it — and the formatting process follows. It is much easier than it looks, and section editors will always be ready to help you with it.
Another important addition this month is Andrzej Diniejko's "Parallels Between the British Arts and Crafts Movement and Young Poland" — an illustrated review of Young Poland: The Polish Arts and Crafts Movement, 1890-1918, edited by Julia Griffin and Andrzej Szczerski. This is the book accompanying the "Young Poland" exhibition at the William Morris Gallery, and it's both an eye-opener and a feast for the eye. The exhibition itself is on until 30 January 2022: catch it if you can!
Philip Allingham continues to revise and improve work in the illustration section, most recently sending in an intriguing "probable chronology" for Magwitch in Great Expectations.
Trollope scholar Ellen Moody has contributed the transcripts of her two recent Trollope Society talks. One is a close reading of the concluding chapters of Dr Thorne. The other is a moving piece about Trollope's short story, "Malachi's Cove." The screen versions of both are also discussed, and there's a link to a free film of the latter.
Antoine Capet has also made two very welcome contributions: a review of an earlier exhibition of Lord Leighton's drawings, due to be repeated when Leighton House reopens after its current refurbishment. Professor Capet's detailed account of a symposium on "Millais, Hunt and Modern Life," held at Tate Britain in November 2007, lets us in on some controversial topics — "Millais and 'Real Beauty,'" for example, or "The Elephant in the Room: Millais, Hunt and Empire."
Ray Dyer's latest commentary is on the talking Leg of Mutton in Lewis Carroll's Through the Looking Glass. This takes in the whole question of talking animals and even objects, in this startling fantasy world. Dyer also suggests some cross-over here between the illustrations and Tenniel's political cartoons for Punch. We're grateful to Ray for kindly continuing to proofread for us.
One of our newer contributors, Shirley Nicholson, sent in a biography of the portraitist James Jebusa Shannon, who was part of the Holland Park Circle in Kensington. JB opened a new section on him with examples of his work, including this striking one of cartoonist Phil May in hunting costume.
Correspondence: Many thanks to Philip Pankhurst for updating an attribution in the introduction to Charles Eamer Kempe, in the stained glass section. Thanks also to Daniel Robbins at Leighton House Museum, for giving us prompt permission for the use of the images in Antoine Capet's review, and to Keith Seabridge for writing in to correct some details in our account of the former Heworth Grange in York. More recently, Dave Fisher wrote in to point out a mismatch of photo and description in our South Wales section. We very much welcome all corrections and suggestions for improving our webpages.
November 2021

ovember's tally of new work includes a few contributions that went online during the last few days of October, after last month's What's New was completed. But first, let's note that the William Morris Gallery has put on a brilliant new exhibition, "Young Poland: An Arts and Crafts Movement, 1890-1918," with an accompanying book. Our website spans the Atlantic and takes in material from Europe and beyond, and we're lucky enough to have a Polish editor (Andrzej Diniejko of Warsaw University), so we're delighted to welcome an event which reveals cross-currents in British and Polish culture at this time. The exhibition lasts until the end of next January, and we'll be reviewing the handsome book that accompanies it. A note for Ruskinites: the Ruskin Society will mark the 150th anniversary of the death of Margaret Ruskin's (the great man's mother) at the church of St John the Evangelist, Shirley, Croydon, on 5 December from 1.50 pm. (details here). It promises to be a very special occasion.
At the end of last month Jackie Banerjee opened sections on two more stained glass makers, the York firm of T. and W. Hodgson and the Belgian stained glass designer, Jean-Baptiste Capronnier, and wrote briefly about Philip Charles Hardwick's St Edmund's School, Canterbury. She also put online a review of Marc Mulholland's The Murderer of Warren Street, which presents another aspect of Victorian London — the influx and intrigues of exiled revolutionaries from Paris and elsewhere. She spent some time, too, working with Philip Allingham on a topic connected with this, duelling in the eighteenth and nineteenth centuries — fully illustrated, as you might expect! A new section for some of those energetic Victorian building contractors came next, to accommodate, first, the Wolverhampton-born Henry Lovatt, whose interests and energy both seem to have been inexhaustible. The architect Col. Robert William Edis claimed her attention next — friend of the royal family and many influential artists, but sadly neglected now. Like much of his work, the country house he built for Sir Edgar Boehm in Surrey no longer exists, but we can still admire his plans. Towards the end of the month, JB reviewed the new paperback edition of Neil Armstrong's Christmas in Nineteenth-Century England for the online journal Cercles, which kindly lets us share its reviews of books on the Victorian period. Thanks are due here to the journal's reviews editor Antoine Capet.
George Landow has been busy as ever improving parts of the site, and putting online some wonderful new paintings with commentaries by Dennis T. Lanigan. These include Marie Spartali Stillmamn's Luisa Strozzi and Autumn, and a whole new section on William Windus, with this arresting self-portrait and a biography. Even more enjoyable and informative, perhaps, is Lanigan's essay on The First Pre-Raphaelite Group Exhibition, to which he added a list of pictures shown there. This meant a lot of formatting work and linking for GPL, but the result is a splendid new Pre-Raphaelite resource. Later, Lanigan sent in another brilliant and well illustrated essay on the decorating of the Oxford Union Debating Hall, and the second phase of Pre-Raphaelitism. One of the illustrations is of King Arthur and the Knights of the Round Table, over the doorway to the hall, designed by Alexander Munro. These are major contributions to our visual arts section.
GPL went off on quite a different tack in Power Bought at a Terrible Price, a review of Jeremy Paxman's Black Gold and Elizabeth Carolyn Miller's Extraction Technologies and the Literature of the Long Exhaustion — very timely, in view of the intense anxiety now about global warming. GPL and our science and technology editor, Diane Greco Josefowicz, have also been gathering together more information to guide those who would like to contribute. Start here, follow the links at the end, and share your own particular interest in the period. Our website is built on contributions, and there may be a gap in our coverage that only you can fill!
Meanwhile Simon Cooke went to the Holbourne Museum in Bath, to see their exhibition of Rossetti's portraits. His review is bound to make you want to plan a visit too! Later in the month he contributed an essay on the bindings of the Silver Studio, with some very striking examples — including this one for a children's book.
Newly published is a smart new Icelandic edition of Great Expectations for which Philip Allingham provided all the scans, which are credited to our website. So this may bring us some new readers in that part of the world. As always Philip has been updating older commentaries, and adding new scans, in the large section about Dickens's illustrators. In particular, he has contributed a whole set of F. W. Pailthorpe's hand-coloured lithographs for Great Expectations. Long commentaries with wider relevance are gradually being developed into separate essays, to make them more visible and useful. One example is "Contrasting Visual Interpretations of Miss Havisham in Dickens's "Great Expectations" (1860-1862)"; another is on various illustrators' "readings" of Sikes and Nancy in Oliver Twist.
Rita Wood contributed a bumper bundle of photos and text about Heslington, in York, with its grand manor house, St Paul's Church and a village school, the last two by the York architects, J.B. and W. Atkinson. The church has a Salviati reredos and (more unusually) pavement. The windows here were the inspiration for the new entries on the stained glass makers mentioned above.
Still intrigued by the artist Henry Wallis, Mike Hickox wrote about his lost painting, The Death of Marlowe. We only know it from descriptions, but there's always a chance that it will turn up in someone's attic one day. Talking about fantasies, Ray Dyer wrote an interesting piece on transitions from one state of mind to another in the work of Lewis Carroll. This was in connection with Tenniel's illustrations for Through the Looking Glass. After that he looked at Tenniel's changing depictions of frogs (yes, frogs!).
Next came Colin Price's brilliant photo of the Stanford Viaduct over the River Soar near Loughborough. This was what inspired JB's research into its builder, the remarkable but now apparently little-known Henry Lovatt, mentioned above.
Antoine Capet, mentioned above in connection with the review pages of Cercles, also kindly contributed a review of his own, of James Macaulay's Chares Rennie Mackintosh. The cover alone is enough to sell this book!
Shirley Nicholson, who (like Ray Dyer) has been so kindly proofreading for us recently, has now sent in a short biography of Linley Sambourne. An expert on Sambourne and the whole circle of contemporary artists in Kensington, she promises to be a great asset to us. Her photos of Boehm's house in Wetherby Gardens inspired JB's research into Col. Edis, the architect... as usual, one thing leads to another.
Another new contributor is David Skilton of Cardiff University, who has collected columns entitled "Samuel's Sentiments" from Victorian issues of the Cardiff Times, giving rare and humorous glimpses into the everyday life of those days. For example, in December 1886, Samuel records attending a pantomime rehearsal in which the part of the "demon" is played by "an exceedingly mild-looking gentleman with spectacles and a semi-clerical air." It's still funny now!
Correspondence: Hans Heimann wrote in from Interlaken to verify the date of Rev. John Horsley's death (Horsely used to take groups of parishioners out to nearby Meiringen, with its English church, making it a kind of "Woolwich on the Alps"). Lee Timmel wrote in from Australia, to tell us about on his great-grandfather's papers from when he was working for the railways in India, where he developed and patented a rail switch. It would be great if these correspondents contributed some of their findings to our website.
October 2021
ctober brought another change to our editorial team. After many years of contributing to the site, Derek Scott has stepped down as music editor. We're so grateful for all his valuable additions. Fortunately, we can still enjoy his work online, and even hear his voice in his wonderful collection of Victorian parlour songs — and we're very much hoping that he'll continue to contribute when time and energy allow. One of his kindnesses was to recruit a replacement for us. So now we welcome on board as new music and theater editor Amy J. Hunsaker, whose interest in this area is usefully entwined with her love of the Victorian period. So the curtain goes up on a promising new era.
The month arrived with a flurry of new academic conference announcements. They all sound so intriguing — like this one, scheduled for next March, on Nineteenth-Century Strata (an Interdisciplinary Nineteenth Century Studies Conference at Salt Lake City, Utah). Follow the link! We too are looking for submissions on a range of subjects. At our recent foundation board and editorial board meetings, the latter chaired by our science editor Diane Josefowicz, we've resolved to look for gaps in our coverage. Meanwhile, both George Landow and Josefowicz have been busy revising our contributors' directions, to ensure that would-be contributors have all the help they need to prepare new work. The link is also in the left-hand column here and on the home page. We aim to be increasingly useful as the demand for open access publication rises. Passage through the peer-reviewing process can be indicated where required. There are also sections now on copyright, and contributing photographs. Please help us make the website more informative and visually attractive!
To help illustrate Alex Round's new feminist readings of Rebecca Solomon's paintings, formatted for us by Simon Cooke, Jackie Banerjee found several new works by her, like her painting, The Appointment (or The Letter); and her illustration for a story about an artist's model. She also added some of Eleanor Fortescue Brickdale's illustrations for The Golden Book of Women, ranging from the daring (Eloisa being kissed by Abelard) to the perfectly virtuous, like St Clare. A rare treat, a visit to an exhibition in the beautiful Surrey Hills, resulted in a very favourable review of "Uncommon Power": Catherine and Lucy Madox Brown" at the Watts Gallery, Compton. It lasts until 20 February 2022. Do go if you can. JB also added an account of Clissold Park in Stoke Newington, acquired for the benefit of the public at a time when London's green spaces were being eaten up for housing.
George Landow has been discussing some of the ideas in Yuval Noah Harari's Sapiens, for example on the pros and cons of money and empire (there were some pros!), as well as dealing with some very welcome new work by Dennis T. Lanigan. If you don't know anything about the artistic group dubbed Poetry without Grammar, now is your chance to find out. Similarly, if you only know the work of Alfred William Hassam in stained glass, you should have a look at his paintings. GPL also brought in many new works from the Maas Gallery's art catalogue, from which we are allowed to reproduce images. Two favourites (judging by Twitter "likes") are Mary E. Williams's golden-hued Autumn, and Fanny Mary Minns's An Autumn Hedgerow near Carisbrook, both perfectly timed for October.
For a larger and often much less comfortable vision of the world, Simon Cooke has provided us with a new essay on John Martin as an illustrator, with several examples of his illustrations, like this one of Adam and Eve being driven out of Paradise, as well as some more of his paintings, like this terrific one of The Last Judgement. Cooke's extended and re-organised bibliography for book illustration will be a boon to students in this general area.
More political in theme are three paintings by Henry Wallis, discussed this month by Michael Hickox. One that (sadly) strikes a topical chord is Wallis's Refugees from Constantinople. It was hard to find public domain images for these, and then they were engravings, so not in colour. But they do help us to appreciate the works more fully. Of special interest too is Dennis T. Lanigan's essay on Aldred Hassam's A Softened Luster in Her Eye, because (as mentioned above) we mainly know Hassam now as a stained glass designer. More work by Hassam followed, so he is now better represented here by his paintings (although some of the new works were, in fact, designs for stained glass). Another very welcome addition from Dennis Lanigan is on the work of the orientalist, Michael Frederick Halliday. Two striking examples are: Algerian Women Playing Cards, and The Pomegranate Sellers. The month ended with Lanigan's informative look at the Hogarth Club, founded in 1858, which only lasted until 1861 but played a significant part in the Pre-Raphaelite movement.
Amongst many other refurbishments and updatings, Philip Allingham has looked again at large- and small-screen film adaptations of Dickens's Great Expectations, illustrated now by screen shots of the Internet Archives' version of the classic David Lean production. Philip realises that his next task is to deal with more recent productions: it seems that there is no end to illustrating and adapting Dickens's work. But the great originals will always have a special place in Dickens studies.
Ray Dyer's commentaries on John Tenniel's cartoons for Through the Looking Glass continue, with some intriguing observations, for example, on Alice's elevation to royalty at the end of the chess game.
Rita Wood's latest is about St Oswald's Church, Ashbourne, in Derbyshire, interesting both because it was restored by Sir George Gilbert Scott, and because Ruskin wrote a letter to the vicar about its David and Goliath window, which reminded him of a children's "Penny Dreadful" cheap publication! Thanks to Alan Murray-Rust for a fine set of photos of this church. Rita's knowledgeable and well-illustrated essay on the church's tiling brought in a new tiling company, Campbell's Brick & Tile Co..
Sabrina Laurent's translations of Mackintosh are complete (except for one stray item just found), and this meant going back and updating the Mackintosh section to match the new look in the French section, and adding a line on each entry to say that it is now available in French. Still, somehow the French section looks more elegant. How about this table and chairs set from Mrs Cranston's Tea-Rooms in Argyle Street?
Incidentally, Landow has now put some of the earlier years of this What's New page separately, since it was getting too long — and also (hands up!) since JB accidentally chopped off a chunk of it when updating this very entry. It was easy to restore, as we each keep an offline copy of the whole site, but harder to separate and reorganise. Sorry for the extra work; still, it really was getting unwieldy. The site itself is growing at a rate: at the beginning of the month we had 120,538 items in each of our copies. You can now see the earlier years of What's New by clicking on the links at the bottom of the left-hand column.
Correspondence: many thanks to Shirley Nicholson, whose information from the Linley Sambourne archives has helped to explain three of his cartoons about the Royal Academy Presidency election. Shirley has very kindly gone on to proofread the Sambourne and Leighton sections, and add useful comments from her store of knowledge, gained from working with the Sambourne archives in Kensington. Thanks to Diane L. Ritter, for spotting a typo in the Ruskin section, and taking the trouble to write in about it. Special thanks, too, to Roberto Ferrari of the Simeon Solomon Research Archive, for letting us reproduce one of the paintings on his site which proved absolutely impossible to find (with proper permission to reproduce) elsewhere. Also to Pictorial Post, which was willing for us to use one of their engravings as an illustration.
September 2021

eptember 2021 brought some very sad news, first that Dr John Sankey, a long-time contributor to our sculpture section, and an expert on the work of Sir Thomas Brock, had recently fallen victim to Covid. We send our heartfelt sympathy to his wife and family. One way of memorialising him will be to publicise his plans for a Brock centenary next year, which his family will now be carrying through. This will be a way of honouring John's work as well as the sculptor's. We will keep you posted. Then, alas, towards the end of the month we learned that someone he first introduced to us, one of our treasured Contributing Photographers, Robert Freidus, has also died. Many of his photographs can be found in these pages, a reminder of his love and knowledge of many kinds of art. Our hearts go out to his wife, who helped us only recently with an artwork on a Shakespearean subject. So sorry to start with such unhappy news.
Do check out another kind of news, that is, our postings of recent conferences on Victorian matters. We also received notice of a Dickens Symposium, and the founding of a new society: The Society for Global Nineteenth-Century Studies.
New online this month is Jackie Banerjee's discussion of E. A. Wallis Budge, Keeper of Egyptian and Assyrian Antiquities at the British Museum. He enlarged the collection with great energy and sometimes by dubious means — a fascinating character. Many of his publications, including his book on Egyptian mummies, are still in print today. With the arrival of some new stained glass contributions from Rita Wood and Colin Price, JB also wrote introductions to two key early figures, whose interest in it started with heraldry — Thomas Willement and William Warrington. Colin's photograph of the Grantley window at Ripon Cathedral is the first to have gone online. (By the way, did you know we have a section on heraldry during this period?) Later in the month, she added a little information about, and a few more works by, the high-society portrait-photographer H. S. Mendelssohn, a Polish refugee who eventually included the royal family among his clients. In complete contrast, she also wrote an account of the former Holloway Sanatorium in Surrey, which had been "coming shortly" for far too long!
George Landow's latest work includes views of a delicate sculpture of St Cecilia, attributed to Mary Seton Watts, sent in by a private collector; another, more unusal one, is of a pair of Compton Pottery butterfly bookends. He also added some new work by Daniel Maclise, such as this historical one, shown in a very fine engraving, of Harold taking leave of Edward the Confessor. GPL also worked with Dennis T. Lanigan on John Roddam Spencer Stanhope's watercolour version of The Wine Press, a dramatic painting with various links to other Pre-Raphaelite works, and Lannigan's several other contributions, in the process revising the whole section on John Everett Millais's paintings.
Coming in late last month, Simon Cooke's discussion of Clarkson Stanfield's illustrations is a real eye-opener, since Stanfield is much better known for his paintings of marine scenes. Cooke followed up with another surprise, a piece on that flamboyant man of letters, George Augustus Sala, who also turned his hand to illustrating. Sala satirised the various nationalities involved at the Crystal Palace, not forgetting to make fun of the home team! Another contribution this month is an essay, Richard Doyle in Colour, to go with a reorganised section about this well-known fairy painter and illustrator.
Our science and technology editor, Diane Greco Josefowicz, has done a great deal of behind-the-scenes work, reorganizing the science section. As so often, the least noticeable work is the most important. Making entries easier for readers to find is vital.
From Andrzej Diniejko we have a biographical introduction to one of the New Women fiction writers of the turn of the century, Sarah Grand, opening a new section on this important woman novelist.
As well as some more brilliant photos of stained glass yet to be put online (we've just received permission from two cathedrals to reproduce them), contributing photographer Colin Price sent in photos of the "elegant" Porthkerry Viaduct in the Vale of Glamorgan.
Returning to mockery, one of Philip Allingham's latest contributions is about F. A. Fraser's Trabb's boy, seen mimicking the affectations of the new gentlemanly Pip in Great Expectations. New scans and new or revised commentaries are making our Dickens illustrations section ever more comprehensive and useful. Included in Allingham's latest work is an essay on debtors' in Dickens's life and novels. Meanwhile Ray Dyer's latest commentaries are also giving us new insights into Lewis Carroll's Through the Looking Glass. One prompted JB to hunt down John Tenniel's cartoon in Punch about the Thames flood of 1877 — does London's rebuke to Old Father Thames have something in common with his illustration of the White Knight being dunked in a muddy ditch? Carroll's anxiety about ageing is another topic taken up by Dyer.
As for the Thames, Simon Wenham has contributed an entertaining piece about the arrival of cockney 'Arry on the Thames — once the preserve of the fashionable and well-heeled. Times, they were a-changing!
We've had some wonderful additions to the paintings section, mainly from Dennis T. Lanigan, whose thoughtful discussions often focus on works that are not easily accessible. Besides The Wine Press, mentioned earlier, another example here is the Scottish artist James Archer's watercolour of The Betrothal of Robert Burns and Highland Mary. Lanigan has also added two versions of Millais's Charlie is My Darling, portraits associated with a romantic story. Equally interesting essays followed, one on John William Waterhouse's Study for Margaret, Scottish Martyr, and another on a portrait that G. F. Stephens painted of his wife. Two other new paintings are discussed here as well, Edward Clifford's magical The Taj at Dawn, and striking portrait, Mens Conscia Recti. Alex Round's very promising series of essays on Rebecca Solomon has started too, with this first discussion of the artist as a social activist.
Mike Hickox's latest contribution should be at the top here really, as it came in at the end of last month: it's a detailed and intriguing little pen-and-ink sketch by John Brett, entitled After the Party. Can you read the young woman's expression?
Something quite different: Translations. Sabrina Laurent finished translating into French the individual entries for Charles Rennie Mackintosh, with just a chronology and discussion now needed; and Ann Sole translated Philip V. Allingham's "King George the Fourth (a.k.a. "Prinny") and the Royal Pavilion, Brighton (1811-1822)" into Ukrainian, as "Король Георг Четвертий (він же "Прінні") і Королівський павільйон, Брайтон (1811-1822)."
Correspondence: Special thanks to Ray Dyer for his much-needed proof-reading; and to Louise Hope, for notifying us of broken links. Randy Hill, the immediate past Chair of the Friends of the Princeton University Library, requested and received from Philip Allingham a high resolution scan of a Cruikshank illustration, and Russell Caplan sought and received advice on dating a church interior. Kind Twitter followers were able to help here. George Landow has handled several requests to list up-coming conferences, and put some of the abstracts submitted for them online as well, to give a flavour of what is to come.
August 2021

ugust already, and some more announcements of conferences. Here's one that raises all sorts of possibilities: "The Past as Nightmare": An interdisciplinary conference at the University of Reading (UK), 6-7 September 2022. Details here.
Jackie Banerjee's first contribution this month was a piece about Edith Nesbit and Kipling: did Kipling really borrow from Nesbit's Strand Magazine serials? Next, having taken a photo of St James's Palace during the quiet days of lockdown, JB wrote about its role in Victorian times. In this connection, she added George Hayter's painting, The Marriage of Queen Victoria, 10 February 1840, which took place in the Chapel Royal there. She then worked with Rita Wood on York Station, which involved a certain amount of refurbishment of Newcastle Central Station, with which there are links.... since GPL has infected JB with his love of railway technology and architecture, there is much more to come on this! Other additional odds and ends include some paintings of women in green dresses, such as this one by Sir William Orpen, and two additions to the Robert Louis Stevenson gallery: one rather unlikely one (a waxwork in Monterey!), and one about his stay in Hawaii. Later in the month she transcribed Sir Matthew Digby Wyatt's account of the Egyptian Court at the Crystal Palace, Sydenham. It must have been one of the great sights of the age! She also worked through the John William Waterhouse gallery of paintings, making sure that each thumbnail went to a better-sized image (mostly thanks to Art UK) with extra information and links to other works — a very enjoyable project.
GPL (our own George Landow) has also been sprucing up several sections of the website, including the large one on George MacDonald, sometimes adding page decorations — as here. In a very long-established site like ours, updating and improvements are essential. In addition, he has opened an entirely new section for illustrator Kenny Meadows, with (literally) scores of his characterful illustrations, such as this wonderful one of the witch Sycorax, from The Tempest. GPL added several new works by Augustus Egg, as well, including this sympathetic study of poor doomed Desdemona. He has been sharing the task of putting new work online with JB, for which she is extremely grateful.
Our Senior Editor, Simon Cooke, was also in London, and his son Laurence provided us with some welcome new photographs, allowing JB to include, among several others, the Franklin Memorial in Westminster Abbey and the Elizabeth Tower at the southern end of the Palace of Westminster. Laurence has just achieved the most brilliant exam results, so special congratulations from all of us here.
The biggest contribution this month so far has been a five-part introduction to our new archaeology section by our Science and Technology Editor, Diane Greco Josefowicz, bringing together so much new thinking about the subject, so many different avenues and areas of exploration, so many of the scholars and enthusiasts involved — and the huge impact these endeavours had on our culture generally. She has updated her biography, which now includes reference to her latest (and very well received) book in that area. By the way, you can see the various editors' biographies by clicking on their names in the left-hand column here. See who we are!
Our Assistant Editor for Gender Matters, Jo Devereux, has reviewed Rachel Teukolsky's Picture World: Image, Aesthetics, and Victorian New Media, which shows that Victorian ephemera, including adverts and posters, has had a more lasting impact than we suppose. We were happy to learn that the book was awarded the Honorable Mention for the BAVS (British Association of Victorian Studies) Second Book Prize this year, as being "transformative" of its field.
Philip Allingham continues to add to his vast compendium of Dickens's illustrators. Among the latest is Fred Barnard's depiction of Mrs Kenwigs's maternal tears and fears — written in April but now complete with relevant illustrations from other editions. A little later, contributing photographer Colin Price sent in some photos and information about the Larpool Viaduct over the R. Esk — and JB found a pleasing description of it in Dracula!
One of the month's stand-outs is Cynthia Gamble's wonderful essay on Ruskin, A Catalyst for Proust: her new book is just out, to much acclaim, and you can find a link to François de Combret's enthusiastic review of it at the end of the essay. Just in, also, is such an inspiring essay by Tony Schwab, "A Genuine Absence of Both Display and Concealment": Three Moments of Goodness in Little Dorrit."
Another favourite so far this month is Dennis T. Lanigan's discussion of Albert Moore's The Elements, with its pared down symbolism and colour harmonies. This was followed by Lanigan's discussions of two paintings by Simeon Solomon: In the Temple of Vesta (for which one of the artist's models may have been Fanny Cornforth) and St Cecilia (who closely remembles Elizabeth Siddal). Lanigan also discussed Obedience, by Sir Edward John Poynter, and The Infant Jason delivered to the Centaur by Oliver Madox Brown, son of Ford Madox Brown. How sad that young "Ollie" died at the age of nineteen, before he could fulfil his obvious potential.
As well as adding some more commentaries to Sir John Tenniel's illustrations of Through the Looking Glass, Ray Dyer has contributed an interesting essay on Lewis Carroll's "Methods of Concealment," with special reference to Alice and the White Knight in this second Alice novel. Another long-time contributor, Michael Williams, has sent in a discussion of Charles Kingsley and Lord John Manners' different responses to the medievalism of the age, a big subject for which we need more material. In an unexpected detail of Williams's piece, we discover that The Young Victoria was filmed at Manners's estate, Belvoir Castle in Leicestershire. Besides York Station, Rita Wood sent in an account of the photogenic Lendal Bridge, York, by Thomas Page (who collaborated with Sir Charles Barry on Westminster Bridge), and a shorter piece on a "Tudorish" former girls' school in Blossom Street, York, by the Atkinson brothers. They went to town on the mullioned windows: count the rectangles!
It's a great pleasure to see the French translations of Charles Rennie Mackintosh's work reaching completion. We're really grateful to Sabrina Laurent for going through these pieces patiently.
Special thanks also to Roger G. Edwards, who wrote to point out the wrong illustration for a Scottish chapel — though this was correctly transcribed from the source, an early Victorian gazetteer. A suitable note was appended! Equally enlightening was Martin Bastone's revelation that damage to the V & A façade on Exhibition Road was due not to pollution (as we had thought) but to a bomb. Thank goodness the building was not even more badly damaged.
July 2021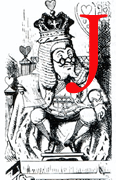 uly is usually pretty quiet: the holiday season is upon us. Hope you manage to get away for a while. But our contributors are still keeping us well supplied. George Landow has not slackened at all since standing back from his leading role (in fact he is still leading us!) and has been contributing most, with an array of new scoops from the Graphic. These include glimpses into a Birmingham workshop and a steel pen-making one in Sheffield. These stunningly illustrated accounts broaden our picture of Victorian England, its working conditions, occupational health issues, and productivity. He also found a number of new illustrations by Daniel Maclise, such as a seductively entitled romantic one ("Meet me by moonlight alone") from Father Prout's Reliques. Next came castles, of which we have plenty in the UK: here is the introduction to a whole set of descriptions of Alnwick Castle, the Hogwarts of the first two Harry Potter films, as it was in the nineteenth century. Has it changed much? A series on the life of the Jewish people of London followed, including this pleasant one of a Jewish wedding, with its fine sense of occasion. Most timely is a series of articles on the Cholera epidemic of 1884, which includes an illustration of someone in a "fumigating box" — at least we haven't been subjected to that! Another very useful piece is about Thomas Hughes's utopian "New Rugby" in Tennessee, where, after a period of decline, new homes are now being built, in keeping with the original spirit of the settlement.
Your current chief editor's work still focuses on W. B. Yeats, with several discussions: "Of Its Time: 'The Lake Isle of Innisfree'"; "'He Wishes for the Cloths of Heaven' and the Later Poetry"; and "'The Wild Swans at Coole' and the Influence of Lady Gregory." There is now at least the beginning of a gallery for him. These can all be accessed from the main page for Yeats. More to come here. But meanwhile there is also a new section on Sir William Orpen, whose self-portraits, like this one, are among his most appealing works. Another of his portraits is of the photographer George Charles Beresford, whose own portrait of Yeats is well known (so now you can see how one thing led to another, as it often seems to do on this website!). A review of G. J. Hyland's The Life and Work of E. W. Pugin followed: a lifetime's enthusiasm lies behind this meticulously arranged study of Pugin's eldest son, a prolific High Victorian architect whose legacy also needs to be treasured. Another (double) review followed, this time of two older works, one by Jacqueline Pearson and another edited by Nicola Diane Thompson, dealing with women's reading and writing, and the "Women Question." Later in the month, JB imported most of the background material on Australia from the Postcolonial Web so that it now has its own section, creating new opportunities for contributions. She also opened a new section on Sir Henry Tanner, the architect best-known for his post office design, and added a short Strand Magazine profile of Edith Nesbit to the authors' section.
Simon Cooke, our senior editor, has thrown more light on the weirder side of nineteenth-century culture, discussing the Victorians' fascination with the great sea-serpent, and the extraordinary ways in which this form of cryptozoology manifested itself. Seeing is believing, but what on earth (or, rather, in water) did they really see?
Diane Greco Josefowicz has contributed a landmark essay of 1850, "On the Study of Archeology" by Charles Newton, to which she is referring in her own discussion (in process now) of Victorian archeology.
The latest contribution to the section on James Smetham, by the knowledgeable Dennis T. Lanigan, is this Wesleyan painter's intriguing Saul "Hiding among the Stuff". Continuing to work with GPL, Lanigan also contributed a fine critique of a painting by another PreRaphaelite associate, Robert Bateman: Reading of Love, He Being By.
Colin Price's most recent batch of photographs includes some splendid external shots of St Margaret's, "The Marble Church," Clwyd, N. Wales, and its stained glass windows. All the windows are now online, most of them by Michael and Arthur O'Connor, others by Ward and Hughes. Similarly, Sabrina Laurent's latest translations of Charles Rennie Mackintosh's work, like this four-poster bed are now online, with still more to come.
Despite his recent house move (not to mention the heat in Canada), Philip Allingham continues to fill in gaps and produce better scans for his enormous collection of Dickens illustrators. Currently working on Charles Reinhart, he has some wonderful new pieces, like this one of Fanny Squeers trying to entrap a frankly horrified Nicholas Nickleby....
Rita Wood sent in pictures of plaque and memorial marking the birthplace in York of John Snow, who found out that cholera was transmitted via contaminated water. She also sent in photographs and descriptions of some more of central York's impressive public buildings, such as the former Register Office, and Tanner's (former) General Post Office (hence JB's opening of a new section on him). These were followed by several pages on St Paul's, Holgate Road, with some very attractive stained glass. Ray Dyer continues his analyses of the strange goings-on in Through the Looking Glass, this time reminding us about Lewis Carroll's pacifism, and (for example) showing how the Arts and Crafts movement impinged on Sir John Tenniel's illustration of the Looking-glass soldiers — fascinating! He feels that Tenniel's most inspired illustration is of the drumming at the end of Chapter 7. What do you think? Amitav Banerjee, a less regular contributor despite some pretty severe arm-twisting, kindly provided a short introduction to Yeats's work.
Thank you to the kind "private collectors" who wrote in to correct two attributions in the sculpture section, and add images to these and another sculpture: this lovely bas-relief panel of angels watching over a sleeping baby turns out to have been by Gertrude Alice Meredith Williams, not Robert Anning Bell (with whom she had studied). An item in the Studio of 1900 confirms this. But Bell himself was not forgotten. Here is his faded but still touching plaque, Mother and Child. Thanks also to Rosalind, the kind reader who wrote in about the railways section with warm appreciation, and also corrected a Victorian author's middle name; and to RIBA's picture library, for allowing us to reproduce one of their images. The University of Hull has written asking for accessibility information before recommending the website to its students. We're so pleased to find that we score very well indeed when using their criteria.
Victorianists and Neo-Victorianists, don't forget to look at our signboard for scheduled conferences, calls for papers etc. More have been added!
June 2021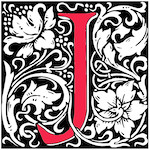 une brought in an announcement of the Pre-Raphaelite Society's new programme of talks. Take a look: the first is on E. A. Fellowes Prynne. We have some of the stained glass windows he designed, but not his paintings. Always so much new to discover! In that connection, conference announcements and calls for papers are now easy to access from our main page, on the left-hand column.
The month also arrived with a fresh crop of contributions, some of them quite scary! This is a reference to our new section on Victorian Ghost Stories, the result of our Senior Editor Simon Cooke's spooky researches. Since many of the authors were women, your webmaster found herself opening new sections on Amelia Edwards (who was also an important Egyptologist), Charlotte Riddell and Rhoda Broughton, with some welcome help with Edwards from William Joy of the Peggy Joy Egyptology Library in Michigan. JB also added two sets of Walter Crane's illustrations, one series for Bluebeard and the other for The Sleeping Beauty. Then she returned to the paintings of James Smetham, with a discussion of his character and work by the Art Journal, and some other paintings of his — also a few by other artists, including this summery one by John MacWhirter: Cornfield with Figures. A new section on W. B. Yeats followed — like the other new sections this month, just a start, to open the way for more submissions. Even more of a start is a collection of links to material on the website that might appropriately be listed as cultural history.
George Landow continues to work at pace. He's added to our conferences pages with some cracking new conferences coming up soon, on periodicals and popular fiction. Do check them out. For our growing section on Egypt and Egyptology, he put together a useful piece, from several sources, on the Suez Canal. He also continues to work with Dennis T. Lanigan, most recently with a discussion of Sir Edward Burne-Jones's The Garden Court, in the Briar Rose series, and a commentary on William Bell Scott's The Poet in Arcadia. Other new work includes opening a section on Norwich, and transcribing a useful, very detailed contemporary account of a new orphanage at Birmingham. Others followed, on the Government School of Design (set up long before the Great Exhibiiton of 1851); the opium trade (mentioning the growing use of opium in parts of England to allay hunger); Quakers in the early 1840s, with useful information on their meetings, the women's costumes etc.; a workhouse in Fulham; and an interesting piece on Balmoral. A special focus has been on Ireland, with a huge amount of new material from the Illustrated London News on this important, complex and long-running issue. Then GPL put in something rather different: an account of Philip Webb's one-of-a-kind Standen House in Sussex, kindly provided by Peyton Skipwith.
The ghost stories section deserves separate mention, with Simon Cooke's five-part discussion of them, looking at (for instance) their psychological aspects and even political motivations: yes, here was another way of asserting "the power of the female voice." In quite a different vein, this was followed by a look at a clutch of Kate Greenaway's illustrations, including several for Browning's Pied Piper of Hamelin. The last one is particularly poignant.
Richard Gibson's review of David Yeandle's A Victorian Curate: A Study of the Life and Career of the Rev. Dr John Hunt proved unexpectedly engaging and even entertaining!
Philip Allingham sent in many scans and the beginning of a set of discussions of Charles Reinhart's illustrations for the Household Edition of Nicholas Nickleby. Here's a taster, Nicholas turning the tables (and the cane) on Mr Squeers.
Thanks to Rita Wood, our section on York continues to grow, with discussions of G. F. Bodley's Boer War Memorial, and the redevelopment of Duncombe Place, in front of the Minster — showing how the views of the Minster, gained with such effort, were soon partially obscured with new buildings. Other "new" York buildings include the Masonic Hall and the former Probate Office. Rita also cast an appraising eye over the Atkinson brothers' restoration of the ancient church of St Mary, Bishophill Junior.
Ray Dyer continues his commentaries on John Tenniel's Through the Looking Glass illustrations, reminding us in one that W.H. Smith had railway bookstalls at our stations even in Lewis Carroll's times!
Of special interest is Eidya Pal's short piece alerting us to the Indian government's redevelopment project in New Delhi. It threatens the whole ambience of Sir Edwin Lutyens' and Sir Herbert Baker's work between India Gate and the former Viceroy's House there — an ensemble which a recent architectural historian has described as "sublime." Work has already begun. This is very troubling.
Please note that our French section continues to grow, with our new volunteer translators, Sabrina Laurent and Thierry Vourdon. Here's an example of Sabrina's work, just some furniture by Charles Rennie Mackintosh, but somehow it looks even more elegant in a French setting! All the Mackintosh section is gradually being translated.
Thanks as usual to help from readers, for example, Richard Scully identified the artist and engraver of an influential cartoon for us. Canon Ian Tarrant, Dean of Gibraltar, sent in some very interesting information about Holy Trinity Cathedral's original architect. We were also notified that the latest issue of 19: Interdisciplinary Studies in the Long Nineteenth Century is now live. This issue of the open access peer-reviewed journal has some brilliant articles, as usual, this time on the theme of ageing, includng ones about Tennyson and Charlotte Yonge, and another about "terrible old ladies" in Victorian literature and their make-up! Check it out here.
May 2021

ay blew in with another long weekend, so we're a bit behind. One piece of good news arrived very late indeed: we'd like to congratulate Andrzej Diniejko, our contributing editor from Poland, on his latest book, the first ever biography of Disraeli in Polish, published by the University of Warsaw Press in 2019.
Towards the end of last month, architect/engineer Patricia Stefanowicz asked why we had nothing on St Augustine's, Kilburn, one of the most important High Church churches in London. Contributing photographer John Salmon duly came to the rescue with well over a hundred photographs of it, including many he'd taken of the marvellous collection of embroidered church vestments there. Writing about these kept Jackie Banerjee busy for quite some time. She then enjoyed reviewing David Frazer Lewis's new book, A. W. N. Pugin, for the online journal Cercles, which kindly allows us to share our reviews. Afer that she added a contemporary obituary of Alexander Cunningham, who became head of the Archaeological Survey of India, Cunningham, and one of the sites in Delhi of great archeological interest — the Qtub Minar. Since then she has worked with Colin Price on Sir George Gilbert Scott's major restoration of Bangor Cathedral, again involving some fruitful excavations. This has also meant opening a new section for stained glass artist David Evans. At the end of the month she wrote a review article, "Updating the Brontës," looking at Mimi Matthews's John Eyre: A Tale of Darkness and Shadow, Bella Ellis's The Vanished Bride and Michael Stewart's Ill Will: The Untold Story of Heathcliff.
George Landow has been hard at work in the sculpture section, with contributions from a private collector, including a bust of William Morris by Conrad Dressler (earlier than his more familiar bronze one at the Art Worker's Guild). GPL has also added new pieces by Dennis Lanigan, such as one on Alexander Munro's ideal sculpture, Young Romilly, and another on Hamo Thornycroft's Teucer (one of Homer's heroes). Much of GPL's time is now being spent on creating a new archeology section with our science editor, Diane Greco Josefowicz. We all seem to have caught something of the excitement of this — the new discoveries and controversies of the time are well illustrated in the work of the archeologist Dr Schliemann, who reported on his discoveries at Mycenae to the Royal Society of Antiquaries, but has turned out, on further inspection, to have claimed rather more credit for them than he deserved! GPL also put online some Victorian accounts of anti-slavery naval missions in the Arabian Gulf, and Lancaster, "this famous little north-of-England town ... of high antiquity," as well as adding some new Ruskin translations by Gabriel Lombard to the French section, such as a translation of the seventh letter of Fors Glavigera. At the end of the month, he also started a new section on Norwich.
Our senior editor, Simon Cooke, hasn't been sitting on his laurels after his recent and very well received book on the Moxon Tennyson. He's written a full and handsomely illustrated article for us, "The Remains of the Day: Death and Dying in Victorian Illustration." It treats this difficult but important subject from a variety of angles, bringing together many illustrators and ideas with his usual tact, insight, and empathy.
Philip Allingham's latest additions to the Dickens illustrations are new, sharper scans of Harry Furniss's work for Nicholas Nickleby. Here, for example, is a very unprepossessing Mr Squeers. Next came about sixty scans of Fred Barnard's illustrations for the same novel. This is till a work in progress, with commentaries to follow. Meanwhile Philip is providing an Icelandic publisher with scans of the Household Edition for a new Icelandic translation of Great Expectations.
Among Colin Price's photographs of Bangor Cathedral was a set showing its doors, one of which is quite unusual, sporting a victory wreath. The ironwork of at least three of these doors seems to have been designed by George Gilbert Scott, dating from one of his last restoration projects.
Continuing her study of J. B. and W. Atkinson, the important York architects, Rita Wood has looked at Nos 1 and 3 Nessgate, a building that proved to be too extravagant for the bank it was built for; Nos 62 and 64 Petergate, and the grander Dean Court Hotel, in Duncombe Place. Ray Dyer continues with his current project too, exploring such subtleties of Lewis Carroll's Through the Looking Glass as the big black umbrella which appears now and then in the episodes with Tweedledum and Tweedledee, and asking questions worthy of Alice herself: what on earth is the King's Messenger doing with the Mad Hatter's hat?
Edward Nudelman has again allowed us explore the riches of his catalogue of rare Victorian and Edwardian books, such as this splendidly bound Palgrave's Golden Treasury and the Moxon edition of Tennyson's Poems, also with a wonderful leather binding. A welcome find in the catalogue was Luke Fildes's Sophia.
Two new contributors now: Simon Edwards has contributed some photographs of graves of well-known Victorians in Highgate cemetery, including, so far, those of the architect Samuel Sanders Teulon, Dickens's parents, John and Elizabeth Dickens, and his wife Catherine and baby daughter Dora. It was very sad to see the state of sculptor E. H. Bailey's grave though. The other new contributor, Sabrina Laurent, has been helping with the French translations, for example, these ones of our entries on the Glasgow School of Art and the Willow Tea Rooms in Glasgow.
Readers are helpful as ever: Dr. Sharon Aronofsky Weltman, Davis Alumni Professor of Louisiana State University, wrote in to give the specific source (in Ruskin's work) of Frank Bramley's title for his painting, A Hopeless Dawn. It adds a great deal to our understanding of it. Sean Ridgeway wrote in about an outdated link in the periodicals section. It was to an outside resource, which, fortunately was easily traced to its new web address.
April 2021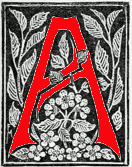 pril started with a holiday weekend that, in the south-east of England at least, turned from summer to arctic over the space of the three days. But there's plenty on the web to warm the heart. This includes the William Morris Society's new online exhibition, "The Ideal Book: William Morris and the Kelmscott Press." Also, an inspiring call for papers for a conference on Victorian and Edwardian Interiors at Université Toulouse Jean-Jaurès, France, 27-28 January 2022. Have a look at the details on our site, see the variety of angles suggested, and be inspired!!
If you're just looking for new books to read at home, we have several book reviews to offer. Your webmaster's review, shared with the online journal Cercles, is of Nathaniel Robert Walker's Victorian Visions of Suburban Utopia: Abandoning Babylon, which makes surprising connections across several disciplines. JB also added to her earlier Newlyn School artists, and included two new artists, Norman Garstin and Henry Meynell Rheam. She turned to James Smetham after this, acquiring some new favourite paintings, such as his panoramic Evening Pasture and evocative Naboth in His Vineyard. Then came a new section on one of William Morris's important legacies, the Society for the Protection of Ancient Buildings (SPAB), with an account of its founding, and an inspiring essay by Caroline Murray, who has just recently joined the organisation. JB also very much enjoyed writing about Michael Blaker's etching of Wellington's funeral car, kindly sent in by Catriona Blaker. Sadly, Michael is no longer with us, but his work often features Victorian subjects, so his contributions continue, both in the etchings section and elsewhere, and can still give much pleasure.
The best news of all is that George Landow has been working away, despite some worrying health crises, with his usual energy and enthusiasm, putting online work by our new editors, Richard Gibbons and Timothy Larsen: a very useful glossary of ecclesiastical terms. Equally welcome is a valuable piece on Pre-Raphaelite sculpture by a new contributor, Dennis T. Lanigan, and another on Hamo Thornycroft's Artemis and its casts, both of which GPL has put online. Then, coming across a rare and short-lived late-Victorian periodical called The Dome, he also put online some wonderful wood-engravings by theatre-designer/director Gordon Craig — Ellen Terry's son! Next (the list goes on) he opened new sections for two Scottish artists, John MacWhirter and Samuel Bough, and added to the furniture section with items designed by Alfred Waterhouse and others, such as this timeless pitch pine writing table, by renowned makers Holland & Sons, of 1870. More than all that, he continued to give helpful advice and support to the rest of us, which is much needed and appreciated.
In his new role as Senior Editor (to which we're hoping that others will aspire, as time permits), Simon Cooke has been policing the illustrations section. For example, we had three illustrators with the same surmame invading each others' territories. This had to stop! They have all been put in their proper places now. Simon also contributed two essays, one on the artist Thomas Creswick as a painter, and the other one on him as an illustrator, both with a range of examples. Paul Goldman's review of Simon's new book, The Moxon Tennyson: A Landmark in Victorian Illustration brings out the importance both of the Moxon Tennyson itself, and of Simon's highly knowledgeable and perceptive study of it.
Meanwhile, our Science and Technology Editor, Diane Greco Josefowicz, had added a biography of Hertha Ayrton, whose career as a scientist and inventor (and suffragette) makes her a truly inspiring figure even today.
Philip Allingham continues to add to and improve the various illustrators of Bleak House, making a large interlinked compendium of their different interpretations and styles. Just to give you an idea, here's the latest to go up, an entertaining bit of farce in Mrs Guppy's Indignation, by Harry Furniss. His attention has now turned to the illustrators of Nicholas Nickleby, for which he is sending in new scans and essays, currently, by Sol Eytinge.
Four more book reviews: from Rita Wood, we had an appreciative review of Helen Wilson's book about some other inspirational Victorian women, The Remarkable Pinwill Sisters: From "Lady Woodcarvers" to Professionals. Another review so far this month has been Suzy Kim's thorough and stimulating one of Victorian Hands: The Manual Turn in Nineteenth-Century Body Studies, edited by Peter J. Capuano & Sue Zemka, a challenging book again ranging over various disciplines. Then Christine Whittemore reviewed Julia Kavanagh's Rachel Grey, the first publication from Nick Holland's Hanover Press, in an admirable project to recover neglected Victorian women novelists. This thoughtful review provided the incentive to open a new section on Kavanagh. More needed here!! We're also grateful to Jacquelynn Baas, for kindly letting us add her review of Marcella Genz's A History of the Eragny Press, 1894-1914, with its correctives to the more conventional views of Lucien Pissarro's work in graphics.
The latest entry for the history section is Mike Williams's useful account, "John James Robert Manners, Seventh Duke of Rutland (1818-1906): The Making of a Statesman." Manners was a prominent figure who served in every Tory cabinet for 40 years, so it is well worth following his career. Besides, we do like to bring neglected figures to the forefront.
Philip Pankhurst and Fabian Musto kindly contributed photographs of St. Andrew, Moreton-on-Lugg, Herefordshire, designed by the architect W. H. Knight (1799-1881) of Cheltenham (our first by him), and Philip contributed a description too — the chief beauty of this church lies in its Salviati mosaics in the chancel. Ray Dyer's series of mini-biographies of Freud's early associates continues to grow, the latest online being A. A. Brill and Ernest Jones; but he has also been contributing comments on Tenniel's illustrations of Through the Looking Glass,such as this one of the White Knight sliding down a poker! There is more to come on this particular one! Mike Hickox contributed a discussion of James Smetham's painting, Mary Magdalene, and quite rightly asks why this artist, befreinded and admired by Ruskin and Rossetti, isn't better known.
Rita Wood continues her study of the architectural firm of J. B. and W. Atkinson of York with, among others, a particularly interesting look at Varvil's Warehouse on the Ouse (or sometimes partially in it!).
As ever, readers have been actively engaged: Justyna Tobolska reported broken links in the Burne-Jones section, where one of the artists' series paintings had been moved to a different place (this happens!), and Arthur Russ wrote in to update links in the phrenology section.
March 2021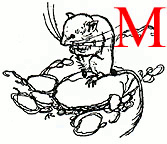 arch has come in more like a lamb than a lion this year, with hopes building for an end to lockdown. First, announcements: here's one for all those who love the Pre-Raphaelites: if you click on this link, you'll find details of the Pre-Raphaelite Society's upcoming lecture programme. There's a series of three lectures, which you won't want to miss – and the first one is on 20 March, so don't delay. Next, Dr Helen Wilson's new book on the Pinwill sisters is out at last (read about them here). Also now out for review, the first of the "neglected Victorian novels" to be published by the new Hanover Press: Julia Kavanagh's Rachel Gray. Watch this space!
We're all still spending more time at home, so contributions continue to flow in. Your new webmaster has found a little time to spare for exploring the Newlyn school of painters, making new sections on Stanhope A. Forbes and his wife Elizabeth Adela Forbes. The former brings a breath of fresh sea air in paintings like Chadding on Mount's Bay, though JB's favourite is a rural one, The Drinking Place. Two particularly touching works by him are a domestic interior, showing a family taking in the news of Queen Victoria's death; and his proud portrait of his and Elizabeth's only child, who died in the war. Elizabeth's work is no less appealing: favourites here are School is Out and Jean, Jeanne and Jeannette (NB Jeannette is a goat!). Frank Bramley has also been added, and Walter Langley has made it into the main list of artists now that several more works like The Breadwinners, with their moving insights into the fisherwomen's lives, have been included.
As usual, and really incredibly — despite ongoing medical treatment, and one severe crisis — George Landow has been hard at work retrieving a wide range of articles from the English Illustrated Magazine, including ones on Westminster School (1887), The Straits Settlement and British Malaya (1888), and (one after his own heart), Broad Gauge Engines (1891). The latest piece, beautifully illustrated by W. Biscombe Gardner, is about Surrey Farmhouses. These articles are impossible to read comfortably in their original sources, and need a good deal of careful transcription, but they afford unique insights into late Victorian life and attitudes. GPL has continued to look through Robert Freidus's photos, too, putting online this splendid coronation seal for George V, and last but not least has been looking into the more technical aspects of the site.
Our long-time science editor, Diane Greco Josefowicz, has been proposing some great plans for developing the website, meanwhile tidying up the science sitemap in preparation for our big new project with the University of Victoria on pregnancy and childbirth — much anticipated! There might just possibly be some link here to our Book Illustration and Design editor Simon Cooke's latest article: it's on "Sexuality and Gender in Victorian Illustration," bringing together many illustrators, from the Pre-Raphaelites to Punch cartoonists to Aubrey Beardsley, excavating hidden meanings and putting the more blatant and prevocative ones into a sober scholarly context. Simon's next piece was entirely different: a five-star review of BBC Two's The Terror about the lost Franklin Expedition of the 1840s. (You'll want to catch the series on I-Player if you live in the UK).
Our new editors for Religion have been quick off the mark with this opener, Timothy Larsen's "The Bible and Belief in Victorian Britain," ready-formatted for us by his co-editor, Richard Gibson, who then sent in a very enjoyable essay of his own, on "The Charms of Trollope and His Twentieth-Century Reputation." We're so pleased with this new team!
Philip Allingham's latest is a set of illustrations by John McLaren Ralston for Dickens's "idiosyncratic, unabashedly biased" Child's History of England. This calls for more scrutiny! Several other sections on the Dickens's illustrators have also been updated, with new scans, and new comparisons. The entries for Phiz's illustrations for Charles Lever's Davenport Dunn have also been updated — an immense amount of work here, too.
Contributing photographer Colin Price sent in several photographs of bridges, only the first of which is online so far — the Liskeard Viaduct in Cornwall. But what are Shuichi Okada's photographs of the Hama-Nakatsu bridge in Japan doing on our website? Well, the story goes back to 1873, when Britain was still an industrial powerhouse....
New light too on the weird and wonderful portmanteau words and coinages of Lewis Carroll's Jabberwocky poem, in an analysis by Ray Dyer. Ray has also sent in eight more biographies of Freud's early associates, Eduard Hitschmann, Otto Rank, Isador Isaak Sadger and James Jackson Putnam, Max Eitingon, Fritz Wittels, Karl Abraham and Ludwig Binswanger. Ray is gradually bringing the (often complicated) world of these early psychoanalysts to life for us.
We had another great contribution from Sarah Sullivan, this time about a sample house, The Heights, on the Half-Moon estate in Haslemere. It's amazing how much talent blossomed in the Surrey Hills in the late nineteenth century, and here was a fine local Arts and Crafts architect, Herbert Hutchinson, who catered for their tastes. This prompted JB to collect garden suburbs and planned estates in a new sitemap. Also in the architecture section, a new, long-awaited entry on St Andrew's, Roker, by Alec Hamilton, who promises more accounts of the lovely Arts and Crafts churches he featured in his recent book on the subject. Then, Rita Wood, still in pursuit of the important York architectural firm, J.B. and W. Atkinson, sent in their own office building in Micklegate and a couple of prestigious houses by them in Museum Street. Meanhile, in the paintings section, Mike Hickox contributed another piece about Henry Wallis, this time about his three paintings of Sir Walter Ralieigh, especially Sir Walter Raleigh in the Tower.
Thanks to Professors Antoine Capet and Laurent Bury in France, for sharing Laurent Bury's review in the online journal Cercles with us: it's of John Dixon Hunt's The Art of Ruskin and the Spirit of Place. Suzy Kim made a fine start on her publication portfolio with a review of Christina Meyer's Producing Mass Entertainment: The Serial Life of the Yellow Kid. We're grateful too to contributors and readers who have written in to update links. Cecilia Wadsö Lecaros updated one to her book, The Victorian Governess, now available online; archivist Natalie Adams updated the link to Edward Blore's papers at Cambridge University Library; Joaquim Jocfla spotted a link that needed mending in the Dickens section; and Lorna Seymour pointed out repetitions and omissions in one of the articles transcribed from a Victorian periodical, where the text in the original is confusingly wrapped around the illustrations. Three cheers for alert readers!
February 2021

ebruary takes us a little closer to spring, and (let's hope) normalcy. It also sees a change in this "What's New" column as JB (Jacqueline Banerjee) takes over from GPL (George Landow) — who founded this website in the very earliest days of the World Wide Web, and has been its webmaster and editor-in-chief ever since. JB finds this more than a little daunting. Fortunately, though, GPL continues to be our guiding light. Long may this continue, as he is very much needed! Your new webmaster is also very lucky to have an excellent technical adviser, and the support of a terrific editorial team, as well as three contributing photographers — and, of course, contributors old and new, without whom we could not possibly keep up to date in all our different areas. In this connection, we're delighted to announce that Professors Timothy Larsen and Richard Gibson, of Wheaton College, Illinois, are joining us as joint-editors of our large religious section. We're also delighted to announce a new partnership with Pre-Raphaelite Society: we'll be pooling resources to promote "knowledge, understanding and appreciation" of this influential, ever-fascinating brotherhood of artists.
On a sad note, however, we need to report the passing of one of our most illustrious contributors, Lionel Gossman from Princeton — and, before that, Glasgow. It has been such a pleasure to have his work on art, stained glass and photography over these last few years, as well as his friendship and help in other areas — when writing about the German architect, Schinkel, for example. We shall miss him very much indeed.
Turning the focus to this month's work so far (near the end of it now) we have plenty of new material to explore on the website. A set of three magnificent new books about Pre-Raphaelite stained glass by William Waters (author) and Andrew Carew (photographer) arrived for review recently: the review is now online. By the way, it comes with a special offer for readers (a discount, and free postage), so do check it out. A new piece on the Central Baptist Church, New Delhi. Then a Victorian history of the old-fashioned children's teaching aid, the hornbook, provided your new webmaster with a set of four delicate illustrations for it by Georgie Gaskin, including this seasonal one for spring. Another, a humorous one by cartoonist Phil May, shows that a hornbook could be used for other things besides instruction. Later in the month, JB started work on the Newlyn School of artists in Cornwall, but has only got as far as adding some early accounts of it, and adding to our entries on Henry Scott Tuke (who was more complicated than she previously realised!).
We're so pleased to report that George Landow, despite stepping back a bit, has been continuing to explore the treasures of the English Illustrated Magazine, and has found a detailed account of "Post Office Parcels and Telegraphs" in those early days, and another article on "William James Linton, Engraver, Poet, and Political Writer." Such essays bring with them still more illustrators, including Robert Walker Macbeth, with (for example) his precise and sympathetic depictions of women and children potato-pickers among other farm workers, and Patty Townsend [Johnson]'s sketches of old Coventry. Landow has also made a start on contributing photographer Robert Freidus's latest large batch of photos, putting about a dozen online already, including several of this very intriguing bust of Anne Hartley, which is heavily inscribed across the back. We would love to know more about her, and why this was commissioned long after her death! Another favourite is Ellen Mary Rope's relief, Mother and Child, typically tender and sensitive.
Many thanks also to Paul Goldman for an informative introduction to William Mulready as an under-rated illustrator, an essay for which Simon Cooke, our Book Illustration and Design editor, selected and prepared some appropriate illustrations. In this connection, enthusiasts shouldn't miss the chance to hear Edmund King, a contributor and a leading authority in this field, giving a talk via Zoom entitled "Books and Bindings: Art serving mass production" on 25 March, hosted by the Portico Library. Take a peek at the notice for it: the bindings are absolutely gorgeous!
Another big thank-you goes to Shuichi Okada, who contributed two terrific shots of the only English steam engine in working use in Japan (Victorian, of course!). Also to Colin Price, for his great shots of viaducts and bridge, especially the Leaderfoot Viaduct on the Scottish Borders. Then too we had some right up-to-date photographs by Oindrila Ghosh, in Kolkata, most notably Lady Canning's beautiful tomb monument designed by George Gilbert Scott, with sculptural work by J Birnie Philip.
Philip Allingham has also continued to be as active as ever, sending in improved scans of illustrations, filling in gaps, rearranging introductory pages etc, especially for Fred Barnard's Barnaby Rudge, Dombey and Son, and Gissing illustrations, and Harry Furniss's Barnaby Rudge. Then he surprised us with a highly relevant new essay on "Major Bagstock's Native in Dombey and Son — Nameless and Mute" - this could not be more timely.
Another much-valued addition comes from Ray Dyer, on Victorian Theories of Sexuality: more to come on this subject, starting with Freud and the early influences on his thought, and a new, very thorough annotated chronology of his life. Both Landow and Banerjee worked on these. We have preserved the original Freud project on our website, as a matter of historical record, but now have a more up-to-date one linking to new contributions. Ray has already added an account of Josef Breuer and Sigmund Freud's Studies on Hysteria, and is now adding mini-biographies of Freud's associates, including Jung and Adler.
Many thanks to William Gibbs for some more works by the Welsh sculptor sculptor Joseph Edwards, the most striking of which is a bust of Taliesin Williams. Thanks also to Antoine Capet, reviews editor of the journal Cercles, for sharing Erika Rappaport's very useful review of Emma Griffin's Bread Winner: An Intimate History of the Victorian Economy. Rita Wood's careful research into the architectural firm of J.B. and W. Atkinson of York led to accounts of two buildings which also tell us much about social history: the former York Union Workhouse, and the former Institute of Popular Science and Literature.
Welcome new information/corrections also came in from readers. Christine Whittemore noted a discrepancy in the dates of F. W. Robertons's Baptism sermons. Heinz Theuerkauf wrote in from Munich with more details about one of C. F. A. Voysey's houses. Whistler expert, Professor Margaret MacDonald, wrote to say that Whistler's On a Venetian Canal was almost certainly misattributed when it first came to light. Gerard Hyland sent in a notice of his eagerly awaited forthcoming book, Life and Works of Edward Welby Pugin, Architect, 1834-75 [reviewed here later].
January 2021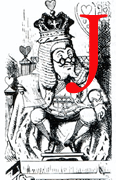 anuary brings the new year and changes on the site's editorial board: Jaqueline Banerjee takes over as Editor-in-Chief and Webmaster, and Philip Allingham retires from the board. George P. Landow will continue to contribute as long as his health permits. He began the month by transcribing several beautifully illustrated articles from The English Illustrated Magazine: "Old Chester," "China-Making at Stoke-on-Trent," and "Iron and Steel Making in South Wales." The last two offer detailed examples of late-Victorian technology and manufacturing combined with excellent pictorial documentation. These projects led to creating sections for two illustrators, Herbert Railton and Albert George Morrow. Continuing his goal of adding Victorian descriptions of manufacturing, Landow added "A Day at the City Sawmills, Regent's-Canal Basin, City-Road, London" from the 1853 The Illustrated Magazine of Art. That periodical also provided an informative illustrated article on copper and steel engraving, a series of Henry Ryland's Lady of Shalott and his drawings of flowers found in the English landscape.
Working with one of our frequent contributors, Catherine J. Golden, Professor of English and the Tisch Chair in Arts and Letters, Skidmore College, Landow created a section for the Jemima Blackburn based on her biographical essay and ones on Blackburn as a illustrator of birds, animals, and biblical scenes as well as a portraitist of famous scientists and watercolorist of Scottish scenes.
For Jackie Banerjee, the end of 2020 was very much like the rest of it, in that her computer suddenly seized up. But with a lot of help she soon recovered most of her lost work, and rewrote the most recent items. These included more entries in the new Cornwall section, such as Tintagel Castle, with its Arthurian connections (which drew Tennyson to it) and the coastal scenery that inspired so many artists, such as the Newlyn School of painters. More on these artists coming up! Looking at St Materiana's Church, Tintagel, and St Michael's Mount in Cornwall, then brought her to open a new section on the restoration architect, J. P. St Aubyn. After that she added a piece about Glasgow Station, with photographs of her own and a batch sent in by Colin Price. Neither set was enough alone, but together they make an interesting commentary on the busiest railway station in Scotland. Colin's photograph of the Caledonian Railway Bridge was most welcome too. Then, as a complete change, she reviewed Diane Johnson's The True History of the First Mrs. Meredith, reissued recently and worthy of all the attention it is getting.
Philip Allingham completed his long series on Hablot Knight Browne's (aka Phiz's) illustrations of Barnaby Rudge, a massive undertaking, which also involved some additions to his work on Harry Furniss, for comparison.
Our Book Illustration and Design editor, Simon Cooke, provided us with a much-needed introduction to the life and work of Joseph Sheridan Le Fanu, tracing the development of his unique Irish-Gothic voice.
Rita Wood sent in another of the works of the architectural firm of J. B. and W. Atkinson, Gray's Court, close to York Minster. Another contributor, Then, a complete change, William Gibbs, is uncovering more work on (and by) the Welsh sculptor Joseph Edwards, including this touching Memorial to Mary Elizabeth Davis in St George's, Tredegar.
Many thanks to Amitav Banerjee for writing an analysis of Thomas Hardy's "After a Journey," written after the poet revisited Cornwall, the scene of his and his first wife's early courtship.
Thanks to Bob Bethune for correcting an embarrassing typo!
December 2020

ecember saw your webmaster adding to the site's new section on historians and historiography large selections of Thomas Babington Macaulay's survey of historians from Herodotus, Thucydides, and Tacitus down to modern authors in which he argues for the superiority of nineteenth-century approaches. Landow also worked with our frequent contributor, Lionel Gossman, the M. Taylor Pyne Professor Emeritus of Romance Languages, Princeton University, creating a homepage and section for the great French historian, Jules Michelet, which includes a chronology plus "Jules Michelet: A Pioneering French Historian in Victorian England." Prompted by Andrew Midkiff's suggestion, Landow transcribed a fascinating 1853 article on a London sawmill complex that exemplified changes wrought by steam-driven machinery on everything to hats, horse-drawn cabs, and sailing ships.
In addition, Landow has continued working with Philip V. Allingham on his Dickens and illustration project, which now includes the work of both the early illustrators — Phiz, George Cattermole and Daniel Maclise — and later ones, including Harold Copping Felix Darley, Sol Eytinge, Charles Green, Harry Furniss, William Groome, and Thomas Worth. Now, on to Barnaby Rudge.
A year-end census of the Victorian Web's 115,612 documents and images shows that the site is predominantly devoted to the visual arts. Architecture, Decorative Arts, Mosaics, Stained Glass, Painting, Sculpture, Graphics, and Photography have 79,272 items and Literature 15,100. Literature includes material in the sections on Authors, Periodicals, and Genre among which are  43 published books, both scholarly and primary texts. The section on Political and Social History contains 5,627 documents and images while Religion has 610 items, among which are two previously published books and a large number of primary texts, such as sermons and tracts. The sections for Science and Technology have 1,008 and 2,332 items. Some areas seem misleadingly small — Philosophy (173), Economics (67), Genre (363), and Gender Matters (363) — because material relevant to them appears in the large sections for authors, history, and the visual arts. The sections on John Ruskin and John Henry Newman, for example, contain discussions relevant to religion, genre, economics, and social and political history. Nonetheless, Victorian Web clearly needs more material on Gender Matters and Economics.
Jackie Banerjee completed some work with Rita Wood on architecture and ironwork in York, opening a new section on the busy partnership of J. B. and W. Atkinson there. In connection with another building in York (22, Parliament Street), she added a short essay of her own on glass, particularly plate glass, to our iron and glass section. After that she added a new painting by Whistler, Nocturne in Grey and Gold, Chelsea, and expanded and illustrated a review published earlier this year in the TLS, on Pauline Rose's Working Against the Grain: Women Sculptors in Britain c. 1885-1950. Turning to Thomas Hardy, she wrote an essay on his career as an architect, focusing on three of his poems that are set in churches. This entailed writing short pieces on the Minster Church, Wimborne; St Juliot (the church in Cornwall where he met his first wife, Emma); and another piece on the scenery in and around the Valency Valley there, the setting for A Pair of Blue Eyes.
Diane Josefowicz contributed "Among the Rhododendrons," a Review of Elizabeth Hope Chang's Novel Cultivations: Plants in British Literature of the Global Nineteenth Century.
Rita Wood, who has become a regular contributor, sent in some new work by the architectural partnership of J. B. and W. Atkinson in York, including the former York County Hospital, and other fine listed buildings in York, like Heworth Grange. She also sent in some photos of ironwork, for example, of one of the elaborate lamp-posts at the entrance to the hospital, by William Walker — said to be York's best-known ironmaster.
Many thanks to Professor Antoine Capet for sharing with us a review of Neil McCaw's Historical Dictionary of Sherlock Holmes.
Olu Ladeinde, Production Coordinator on a Channel 5 documentary, writes to inquire about using our essay on the Railway Panic of the 1840s, and Sam Raffal, director and co-producer of The Signalman, an adaptation of the classic Charles Dickens short story, writes to inform our readers of its livestreaming coming up on Thursday, 17 of December at 7.30pm (GMT or 2:30 American Eastern Standard Time). Similarly, Gay Mohrbacher, Senior Project Manager at WGBH, announces "the Victorian period drama Miss Scarlet and The Duke premieres on PBS Masterpiece on Sunday, January 17, 2021 at 8pm/7c. Kate Phillips stars as the headstrong, first-ever female detective in Victorian London."
Thanks for Dominic Lane who wrote providing additional information about the publishers Gowans and Gray.
November 2020
ovember began with your webmaster adding an 1871 article in Macmillan's Magazine attacking Gothic and other revival styles by James Fergusson, which led to creating a section on Saracenic architecture, since Fergusson mentions it in passing. As in previous months, Landow continued working with Philip Allingham on the book illustrations of Phiz to which have been added additional ones by Harry Furniss, Sol Eytinge, W. H. C. Groome, and others. In addition, Landow has transcribed and added selections from Thomas Babbington Macaulay's essays in the Edinburgh Review on Lord Byron, the death of Charles I, the character of Charles II, Cromwell and Napoleon as Military and Political Leaders. Finally he added the complete text Macaulay's argument for granting English Jews full civil liberties.
This month started bleakly with the announcement of a new lockdown in England, but just before that Jackie Banerjee enjoyed visiting "Turner's Modern World," the new exhibition at Tate Britain, and wrote a review of it. A must-see, if you can, for December! This involved adding some new paintings by Turner, including one of her favourites, The Chain Pier, Brighton and (for comparison) one of the Chain Pier by Constable too. Working with others (see below), she added several new works by Dante Gabriel Rossetti, such as the magnificent Astarte Syriaca, and several new buildings in Glasgow by Alexander "Greek" Thomson, such as his impressive Holmwood House. Later work included a new section on Thomas Hosmer Shepherd, the prolific topographical artist whose scenes of London and other cities, and sometimes of rural areas, provide a brilliant record of the earlier part of the age, but often go uncredited.
Simon Cooke wrote a very welcome and well-illustrated account of James McNeill Whistler as an illustrator. This was followed by a new, more thorough and informative essay on Edward Burne-Jones as an illustrator, with several of his illustrations, and a brilliant discussion of "'Significant Pictures' and Sensationalism," in the work of Joseph Sheridan Le Fanu.
Tim Willasey-Wilsey contributed photographs and captions for the Memorial to Frances Herbert, Vicountess Nelson, Duchess of Bronti by Peter Turnerelli.
Jo Devereux reviewed Elizabeth D. Macaluso's Gender, the New Woman, and the Monster.
Lionel Gossman's latest project is on Alexander "Greek" Thomson: he contributed a fine introduction to his life and work, which enabled us to open a new (and long overdue) entry for "Greek" Thomson in our architecture section. Many thanks to Laura Stevenson and Evan Macdonald of the Glasgow City Free Church for helping here, with extra photos and information about Thomson's one remaining church.
We're so pleased to have Sarah Doyle's poem, Impressions of Jane, set alongside the five Rossetti paintings that inspired it. This was originally published in The Pre-Raphaelite Society Review, so we are especially grateful for the chance to include it here. Also, from another new contributor, Geri Walton, we now have an account of the once popular but long-vanished entertainment venue, the Cremorne Gardens in London.
Katy Owen, a PhD Candidate at the University of Birmingham, writes with a fascinating correction: more than one person named William Morris worked in the decorative arts, and the 'Briar Rose' pendant and chain The Studio attributed to the famous William Morris was actually by another man with the same name. After the webmaster invited her to help create a section on Awdry, Owen sent in a biography, 9 images, and captions for them. Thanks also to Pisak-Lukáts János of the Sapientia Hungarian University of Transylvania Tg Mures, Romania, for correcting a date in the document on Fourier. Diann Benti writes to point out that the New York Public Library's identification of a photograph as Frances Trollope must be incorrect since "the timing of her life doesn't align with the age of the sitter and the timeline of photographic technology." We've removed the image, replacing it with an engraving from the National Portrait Gallery, London. Thanks also to Lesley Burch at the Open University for spotting a mistake in the birth-date of Sir Alfred East in our paintings section.
October 2020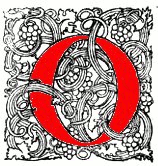 ctober began with your webmaster adding excerpts from a 1901 Blackwood's article on the origins of the Chinese Opium Wars that apportions blame to the East India Company and the British and Chinese Governments. Next, prompted by Ruth Richardson's "Florence Nightingale's Illness and How It Aided Her Contributions to Medical Care & Public Health," he put online one of his essays from three decades ago — "Aggressive (Re)interpretations of the Female Sage: Florence Nightingale's Cassandra" and created a homepage for Nightingale in our section on public health.
Philip V. Allingham, Contributing Editor, Canada, continues his massive illustration project, adding dozens of images and commentaries on Dickens's Old Curiosity Shop by Phiz and a half dozen other illustrators. He has also added 54 illustrations by Thomas Worth and commentaries for a dozen of them plus 20 illustrations by Harry Furniss.
Jackie Banerjee recently reviewed Penny Harris's new book on Robert Owen and the Architect Joseph Hansom, an "unusual co-operation," as she terms it in her subtitle, between the social reformer and a young, up-and-coming architect. She also added a new page on St Thomas's Cathedral in Mumbai, and George Gilbert Scott's fountain just outside it — both of these with the help of photographs by Patrick Carson. Patrick's photos also enabled her to write a tiny bit more (not enough!) about the Irish sculptor Thomas Farrell, and his (and the metal-worker Thomas Potter's) work on the Wellington Testimonial in Dublin. After that she worked on a longer project about animals in Victorian times, seeing how they were involved in everyday life — as pets, in zoos, menageries and circuses, as subjects of study, as part of the workforce, and as subjects of humanitarian concern. In the course of this, she wrote some short pieces, one about Hogarth's depiction of The Second Stage of Cruelty, one about The Charge of Scarlett's 300 or Heavy Brigade at Balaclava 25th October 1854, and another about G. H. Thomas's illustration of Mrs Gatty's The Law of Authority. Later in the month, by kind permission of Professor Antoine Capet, she added her review of Zoë Thomas's Women Art Workers and the Arts and Crafts Movement, which first appeared in Cercles.
Simon Cooke, our Books editor, has written two more of his well-researched and sensitive essays, one about the illustrator Celia Levetus and the other about the illustrations of Georgie Gaskin. Levetus is one of those talented but almost forgotten women associated with the Birmingham School of Illustrators. Gaskin is better known for her jewellery and metalwork, but her exquisite illustrations (such as this one) are often overlooked.
Rita Wood has now given us an excellent picture of the architect Edward Taylor's work in York and the surrounding area, adding his Heworth Methodist Church and Easingwold Town Hall, both very attractive buildings. Interesting features outside the town hall are a memorial fountain and a canopied market cross.
Thank you to Antoine Capet, reviews editor for the online journal, Cercles, for sharing with us Professor Anne Brunon-Erst's review of Chris Barker's Educating Liberty: Democracy and Aristocracy in J.S. Mill's Political Thought, and Professor Yann Theloniat's review of Clara Dawson's Victorian Poetry and the Culture of Evaluation.
Special thanks to Ash Nallawalla for pointing out some confusion about Elphinstone College in Mumbai, which quickly moved from its original building to another nearby. It was hard to sort out, but especially good to know, because one of the architects of the latter was the Bombay-born Parsi, Khan Bahadur Muncherji Cowasji Murzban. A memoir of Murzban's life gives a fascinating insight into that period in Mumbai.
Many thanks also to Francoise Baillet and @PunchBooks, for identifying this cartoon from Punch as one of Gerald Du Maurier's, and to Simon Knott for correcting the location of a lovely relief by E. M. Rope. Twitter is a wonderful medium for fact-checking!
September 2020

eptember began with your webmaster finding, formatting, and putting online attacks by the Quarterly Review on the British government's bloody engagements in Egypt and the Sudan: "There was no enemy, and no war, but we had to fight": Gladstone's Ministry & Egypt" and "Gordon's Actions in Egypt and the Sudan, Particularly Regarding Slavery." Continuing to add and then link to one another varying view points expressed in Victorian periodicals, Landow then added excerpts from the Edinburgh Review, including "'The Most Pressing Difficulty of the Day': The Situation in the Sudan," "Justifying England's Actions in Egypt," and "Egypt's Debts in 1884," and one entire long article from from Blackwood's Edinburgh Magazine, ""Fanaticism in the Soudan" plus an excerpt, "'The Policy of England in Egypt Has Been a Gigantic and Fatal Error from Beginning to End'" and, for a change, something that has nothing to do with the empire — ""Morris & Co. and the Arts Under Socialism." Throughout Patrick Leary has generously provided essential assistance by identifying authors of these anonymous articles from his copy of The Wellesley Periodical Index as well as making valuable corrections. Leary's identifications have led to the site's adding biographical material for the author of one of these anonymous articles, who turns out to have been a swashbuckling former naval officer, Augustus Charles Hobart-Hampden (1822-1886), adviser to the Sultan of Turkey who became known as "Hobart Pasha."
At the very end of last month, Jackie Banerjee completed a review of Alec Hamilton's new book, Arts & Crafts Churches, which has a wide-ranging introduction and a gazetteer packed with illustrations (including photographs from one of our own contributing photographers, John Salmon). She then wrote an introduction to the life and work of the landscape-painter Benjamin Leader Williams, and added a number of his paintings, including his well-known February, Fill Dyke. Following on from this, her review of The Invention of the Modern Dog: Breed and Blood in Victorian Britain prompted her to open a new section on Victorians and animals, to which she added several pieces from contemporary sources — about the 1874 Birmingham dog show, and two prominent dog-fanciers, Sophie Duleep-Singh and the Duchess of Newcastle, as well as a contemporary account of the illustrator Harrison Weir.
Our editor for book illustration and design, Simon Cooke, contributed another of his excellent essays on an illustrator, this time the chromolithographer W. R. Tymms. He later added another book binding designed by Tymms, this time for Byron's popular The Prisoner of Chillon. He followed that up with an essay on Tymms's work in designing book bindings. This was a case where attribution required a very specialized knowledge of style, publishers' practices and so on. Simon's next piece was an essay on illustrator Florence Rudland, best known for her illustrations to a later edition of Mrs Sherwood's well-known The Fairchild Family.
Andrzej Diniejko, our Contributing Editor from Poland, contributed "Thomas Hardy's Far from the Madding Crowd: A Pastoral Tinged with Tragedy," and Tim Willasey-Wilsey, Editor for Military and Colonial History, contributed "Monument to Lt-Col John Nugent in St. Thomas's Cathedral, Bombay" and "Those Who Died in the Wreck of the Alexander on the English Coast."
Rita Wood contributed photographs and commentaries for two Yorkshire churches rebuilt by R. D. Chantrell: St Martin's, Fangfoss, and St Catherine's, Barmby Moor. A family connection with Minton meant that tiling is a special feature in these churches. So far we have the tiles at St Catherine's, which include a memorial tile to Herbert Minton himself.. Another set of photos and accompanying text resulted in a much fuller entry for architect Edward Taylor's best-known building, York's Art Gallery.
Patrick Leary, Founder and Editor of the discussion list Victoria, shared two previously published essays with us: "A Victorian Virtual Community [Notes and Queries]" and "How the Dickens Scandal Went Viral."
James Spates contributed "Van Akin Burd: The Last Interview," and Mary Millar shared "'You Dirty Boy': A Rare Victorian Political Cartoon." Dr. Brent Shannon Associate Professor, Department of English at Eastern Kentucky University, shared his list of 98 university novels to which other members of Victoria added a few more. Deanna McCombs sent in additional photographs of stained glass by Burne-Jones in the chapel of Harris-Manchester College, Oxford, including the Faith & Prophecy, Charity & Mercy, Justice & Humility. Prayer & Inspiration windows. Michael Williams added three more essays to his puerperal (childbed) fever project: "Contrasting Epidemics: Puerperal Fever and Cholera," "Puerperal Fever: Fog and Filthy Air." and "Puerperal Fever: Overcrowding and Effluvia."
A new contributor, Patrick Carson, has offered us some wonderful material from his two privately printed books, one on Bombay and the other on Thomas Potter, a metalworker who provided fine ecclesiastical and secular work for two of the major architects of the age, George Gilbert Scott and G. E. Street. The Potter book has allowed us to expand several older entries, for example, on the Law Courts' clock (the spectacular case was made by Potter!), and Christ Church Cathedral (the equally spectacular chancel gates were Potter's too). Sir Matthew Digby Wyatt's Chatham Barracks Memorial Arch, also with gates by Potter, was another addition. As for Patrick's Indian material, the first piece online is not in Bombay but in Kerala, the picturesque Holy Trinity Church, Idaiyangudi, Tinnevuly, with its important architect/missionary, Robert Caldwell, still honoured in S. India for inspiring the Tamil Renaissance.
Thanks to Gavan Tredoux, who edits a Francis Galton website, for providing the correct page numbers of an anonymous 1867 review of Darwin's The Origin of Species.
August 2020

ugust began with your webmaster once again drawing upon the treasures of the Hathi Trust Digital Library and The Internet Archive to create a section on Egypt based upon the 1856 Imperial Gazetteer, which provides context for Tim Willasey-Wilsey's "St Mark's Anglican Church" and "Misr Railway Station, Alexandria, Egypt." Landow wrote The Utilitarian Theory of Economic Imperialism, or Empire as Auxiliary, Britain's Inadvertant Destruction of Turkish and Egyptian Rulers, and The Bear's Shadow: Russia and Victorian Britain's Foreign Policy. The new section on Egypt also provides a center for much of our material on Egyptomania and on painters, such as David Roberts, J. F. Lewis, and Frederick Goodall. In addition, Landow added 25 of Francis Frith's photographs of Egypt, some of which now appear in the articles derived from the Gazetteer.
A second stage in the Egypt project began with the realization that the 1842 Encylopædia Brittanica has a massive article on the history and contemporary politics of that country — 100 double-columned pages of fine print. The Brittanica's Egypt provides us with an invaluable time capsule of early Victorian understandings of the country that remained the center of British foreign policy for the second half of the nineteenth century and beyond. Here are a few of the many excerpts from the Brittanica and articles based upon it: "France's Egyptian Strategy from Louis XIV to Napoleon and After," "Napoleon Explains Three Reasons for the French Invasion of Egypt," ""An Expedient Which Wisdom and Humanity Must Alike Condemn": the British Destroy the Protecting Banks of the Nile," "Ibrahim, Ali Bey, and Mohammed Bey — Three Successive Egyptian Rebel Rulers," "Mehemmed Ali's Civic and Economic Reforms," "Mehemmed Ali and the Egyptian Army in the 1840s," and "Russia Unexpectedly Obtains a Foothold in Turkey" and "The Rise, Fall, and Rise of the Mamlukes and the Creation of the Ottoman Empire's Supreme Porte."
The month's final additions to the Egypt-Sudan project took the form of adding material from Victorian periodicals, the most important parts of which were the weekly bulletins on the Nile Expedition to rescue General Gordon in The Illustrated London News, their four dozen illustrations of that operation, and "England in Egypt," a long article from The Westminster Review. The Graphic provided a few dozen more illustrations about the Sudan, and The Westminster Review some interesting excerpts, including a reviews of books about Gordon written shortly after his death, and a scathing account of the disorganization and poor planning of the Sudan expedition "By an Officer Who Was There)
During the sweltering early days of August, Jackie Banerjee finished making a small gallery of Frances Burney photographs, some of which, like that of St Michael's, Mickleham, relate to the Victorian period too: St Michael's was the church in which both she and George Meredith were married. She then added some new material about the Scottish artist William Strang, including Herbert Furst's 1917 International Studio article about him, and some new works. These included a self-portrait, and the allegorical Adoration, which might strike us as rather creepy now. After that, Simon Cooke's latest brilliant essay (see below) introduced her to the illustrations of several Birmingham artists, such as Georgie Gaskin and Celia Levetus, for whom she wrote very brief introductions. She also added an article about Levetus by H.W. Bromhead from the Art Journal (1900), and an extra few illustrations of her work. Her favourite among these was The Angel for Blake's Songs of Experience. Working with Rita Wood on Victorian York (again, see below) proved equally inspiring, and here she added an essay on the Yorkshire Fine Art and Industrial Exhibition of 1866.
Later this month she opened two new sections. One was on the artist Lucien Pissarro, his paintings, wood-engravings and the Eragny Press, established in London with his wife Esther. The other was on the architect James William Wild, and (with the help of John Salmon's brilliant photographs) his introduction of polychromy in church-building at Christ Church, Streatham. She found pictures and articles about the opening of two of his other buildings, St Martin's Northern Schools and the Museum of Childhood in Bethnal Green, in contemporary issues of the Illustrated London News. She also added a brief introduction to Godwin of Lugwardine, the firm that made tiles for many of the important Victorian churches and public buildings.
Simon Cooke's latest, on the Birmingham School of Illustrators, is an exciting addition to our already very well stocked section on Victorian illustrators, especially since it includes some talented but overlooked women illustrators. This big and intricate enterprise features some new title pages, such as this one for Renaud of Mountaubon by Fred Mason, and bookbindings too, like this one by Mason for the same book.
In addition to his essays about Alexandria mentioned above, Tim Willasey-Wilsey contributed "The Twilight of the East Indiamen," "The Wreck of the Alexander on the English Coast (1815)," and "New Passages to India." Ian Mcleod's essay about a battle in the Sudan — "'You Broke the British Square': The Battle of Tamai, 13 March 1884" — then led to Landow first creating a section on Suez and the Suez Canal and then one about the Sudan that features not only material from Victorian gazetteers and encyclopedias but also three dozen articles and illustrations from the 1885 Illustrated London News.
John Salmon's photographs of J. W. Wild's Christ Church, Streatham, already mentioned, included some beautiful ones of stained glass windows, a set by the architect J. F. Bentley, and a pair of really wonderful ones by Walter Crane: The Widow of Nain and The Charge to Peter.
Rita Wood's recent contributions from York have focussed on the architect Edward Taylor, and at the end of last month she dug into archives to bring him to life for us, with work (for example) on "The Sycamores," a pair of semi-detached houses he designed for himself and his father. Another of her welcome contributions is an attractive former Chapel on Peckitt Street, York, demonstrating the kind of fine work being done there. Then Rita went exploring and sent in a batch of splendid photographs of the architect G. E. Street's St Andrew's, Weaverthorpe, again with her own commentary.
James Spates added two valuable tributes to earlier Ruskin scholars — "The Superlative Scholarship of Helen Gill Viljoen" and "Van Akin Burd: A (Mostly Inadequate!) Tribute."
Deanna McCombs, a new contributor, sent along a series of photographs of stained glass by Burne-Jones in the chapel of Harris-Manchester College, Oxford, that included the west window emphasizing the Evangelists, the east window featuring angels and the nativity, and the wonderful Days of Creation windows.
Thanks to Geri Giebel Chavis, Professor Emerita, St. Catherine University in St. Paul, for sharing a section of her forthcoming Routledge book, Peril and Protection in British Courtship Novels. Thanks, too, to Gordon Brackstone for correcting an error in the biography of Frederick Robinson, Viscount Goderich and to Shana Mendelson and her Junior Scouts for suggesting on online source of material about the history of costume. Thanks also go to Tim Mcgee for pointing out that one of the images of a Rossetti drawing was reversed!
David Lawrence of Kingston University London write with the sad news that Stuart Durant, one of our contributors, has died.
July 2020

uly began with your webmaster adapting two books for the site: Lionel Gossman's From Expulsion to Emancipation: Jews in England 1290-1858 saw completion, and Susan Matoff's Conflicted Life: William Jerdan, 1782-1869. London Editor, Author, and Critic is also online. In the course of preparing both volumes, Landow added many portraits thanks to the National Portrait Gallery. Extracting large parts of Matoff's book about Letitia E. Landon, he created a section in the author directory, adding biographical essays, including "Letitia Landon's Public Persona," "Landon Almost Marries John Foster," and "Landon's Mysterious Death — Murder, Suicide, or Accident?." In addition, Matoff provided discussions of her poetry, fiction, and editorial work: "Letitia Landon's Public Persona," " Landon's takes over book reviewing for the Literary Gazette" and "Landon Edits and contributes all content to the Drawing-Room Scrap Book, 1832-1839." Next, drawing upon the Hathi Trust's riches, Landow transcribed 32 poems from the 1839 edition of her works.
With lockdown restrictions easing here, Jackie Banerjee has been dreaming of holidays, continuing her work with Colin Price on seaside piers, but with many more to go. She also opened a new section for Ruskin's friend and follower W. G. Collingwood, and, with John Salmon's photographs, added St James, Bushey High Street, Herts, where the editor of the Literary Gazette, William Jerdan, was buried. Then, she turned to the artist Keeley Halswelle, after coming across an account of him in some early journal material, and some of his paintings, including Welcome Shade and Green-Robed Senators.
Tim Willasey-Wilsey, our editor for Military and Colonial History and Visiting Professor at King's College, London, contributed "Victoria College, Alexandria, Egypt."
Many thanks also to Rita Wood, for her contribution (both photos and commentary) on 10-10A Stonegate, York, with its wonderful tiled façade and fine woodwork — also for her material on the architect who carried out the Victorian restoration, Edward Taylor.
Caroline Murray contributed an enjoyable piece about W. G. Collingwood's book, Ruskin Relics. Most of its illustrations were usefully added to the already very rich section on Ruskin.
Mike Williams contributed "Puerperal Fever: A Question of Definition," the first of a promised series of essays on this disease that killed so many women during the Victorian years.
Thanks to Albert Pionke for providing the date of a Punch cartoon.
June 2020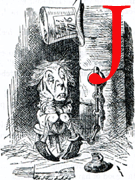 une's most important news: Joanne Devereux, Assistant Professor at Western University, in London, Ontario, joins us as Assistant Editor for Gender Matters. The month's first contribution from outside our editorial board came from Mike Williams, who sent along "From a Pin to a Steam Engine: Prosser's History of Birmingham Industrial Patents, a detailed study showing the step-by-step growth of the technologies that created the Industrial Revolution." J. R. Watson, Professor of English in the University of Durham, kindly shared with us two essays that add add crucial information to our section on hymns within the religion section: "The Victorian Hymn" and "Ancient or Modern, Ancient and Modern: the Victorian Hymn and the Nineteenth Century."
Your webmaster added two examples of Punch's racist attacks on those wanting justice in the Eyre Affair — "Library of Fiction" (Review of The Reign of Terror in Jamaica and "Chamerobzoh. (A Negro Melody.)"— and the preface to Henry Bleby's The Reign of Terror in Jamaica. Next came Punch's London's Nightmare, which uses Oliver Twist's Bumble to satirize obsolete, entrenched local government. Continuing to use the riches of the Hathi Trust, Landow transcribed and formatted two Punch poems mocking Tory resistance to extending the right to vote: " Reform Bill is coming, oh dear! oh dear! A Cry from the Conservative Party" and "The Reform Bill Done into Hiawathan Verse by Mr. Punch." In addition, on Punch's views of gender matters saw new material, which includes a funny cartoon on lady novelists and sensation novels supposedly unfit for daughters, Needle Money, a protest about the poverty and working conditions of seamstresses plus the story of Tom Hood's "Song of the Shirt." On the less pleasant side, we have the "Great Reform Meeting. By Our Own Reportress," a supposed record of a meeting about female suffrage filled with condescension.
Jackie Banerjee opened a new section on the pioneering journalist and women's activist, Emily Faithfull, dealing with her successful initiative, the Victoria Press, and her powerful call to action, entitled Women's Work. While adding paintings as illustrations for new contributions, she opened a new section on the military painter, Orlando Norie, gave some extra information on Louis Desanges, and included several other new paintings from the National Army Museum in London, such as this one of mutinous sepoys being alerted to an attack. On a quieter note, she started a section on the artist Joshua Hargrave Sams Mann, although it was hard to find out much about his life. The life of the etcher and author Lucy Brightwell is better documented, and it was a special pleasure to include a short piece about her by Michael Blaker, R.E., who sadly passed away in November 2018: many thanks to Catriona Blaker for permission to do so. heir subsequent correspondence led JB to include Michael's knowledgeable piece on the sizeable number of French etchers involved in the early days of the Royal Society of Painter-Etchers and Engravers. She also opened a new folder on the prolific engravers, William and Edward Francis Finden. The rest of the month passed in writing about Petworth House in Sussex, and some of the many works in its art collection, including John Flaxman's Pastoral Apollo and John Edward Carew's Adonis and the Boar. A favourite among the large number of Turners there (already on our site) is The Confluence of the Thames and the Medway.
Among the other very welcome contribution this month were Rita Wood's, about the architect J. P. Pritchett's Lady Hewley's Almshouses, at St Saviourgate, York; and Paul Goldman's account of the artist and illustrator, Eleanor Vere Boyle, for which Simon Cooke scanned and discussed about a dozen illustrations. The most attractive are probably the ones for Hans Christian Andersen's Fairytales, like this one of Tommelise on the swallow's back. Later in the month, Colin Price sent in some extra photographs of LLandudno Pier, starting a new series on these Victorian seaside structures, including those at Bangor and Mumbles, and one at Cromer. At the end of the month came a long overdue piece on Robert Owen, from Penny Harris, whose book on Owen and the architect Joseph Hansom will be out later this summer. JB provided some illustrations, such as one of Hansom's splendid but ill-fated Harmony Hall in Hampshire.
Three Emeritus Professors made new contributions to the website: Amitav Banerjee sent in a review of William Dalrymple's The Last Mughal: The Fall of a Dynasty in Delhi, 1857, which throws so much light on the other side of the uprising; and Robert Fraser sent in his very insightful and enjoyable reflections (including his own poems, and a moving choral performance of one of them) on selected paintings in the Royal Holloway Picture Gallery's collection. This was an unusual multi-media project, and we're grateful to all concerned for the necessary permissions. Lionel Gossman, M. Taylor Pyne Professor Emeritus of Romance Languages,  Princeton University, has contributed a book written especially for the Victorian Web: The History of Jews in Great Britain. Thus far the first four chapters are online: "The Middle Ages until Expulsion (1290)," "The Reformation, Cromwell, the Commonwealth, and Readmission of the Jews," "he Restoration, Glorious Revolution, and Enlightenment," and "The 'Jew Bill' of 1753." In addition, Susan Matoff has shared her book about William Jerdan and Letitia E. Landon: Conflicted Life:William Jerdan (1782-186): London Editor, Critic, & Author. Thus far 10 chapters are online. Prompted by Matoff's book, Landow has created a section on Landon.
The Oxford & Cambridge Club reports that the Victorian Web has proved a "wonderful resource" for its "Library Matters" newsletter during lockdown. Thanks!
Thanks to Philip L. Stein, who did the HTML formatting in Mary Jean Corbett's important review of James H. Murphy's Irish Novelists and the Victorian Age and Peter Mallios's Joseph Conrad's Contemporary Reviews both of which Review19 has shared with us. Bill McKelvy of Washington University in St. Louis wrote in to correct a typo. Thanks!
The website kaszinoonline.net translated "Victorian and Victorianism" into Hungarian — the nineteenth language in which some of our material has appeared.
May 2020

ay begun with your webmaster completing rescans of many of George du Maurier's Punch cartoons. Then, after reformatting and adding commentaries and series of links to 170 of them, he added another dozen new cartoons. He next spent several days similarly upgrading our section of 150 cartoons of Charles Keene, after which he expanded the section on Linley Sambourne with a forty cartoons and commentaries, after which he wrote "Punch on Whistler and Burne-Jones after the infamous Ruskin-Whistler Trial." Next, he created a sections on Punch cartoons about Benjamin Disraeli and women's dresses, coiffures, and jewelry, linking it to material in our sections on costume and jewelry.
Finding time during lockdown, Jackie Banerjee worked with a large set of photographs from contributing photographer John Salmon, to write about St Peter's Church, Bournemouth, one of the most important Anglo-Catholic churches of the later Victorian period: its main architect was G. E. Street, and its interior (especially the Keble Chapel) is exceptionally rich in decoration and fittings. Stained glass windows designed by Street himself, and by Edward Burne-Jones, William Wailes, Alexander Gibbs (probably), Percy Bacon and Clayton and Bell (to give just one example of each), add to the colour and significance of the church. She also wrote a brief introduction to one of Caroline Norton's sisters — the author and, in one case, illustrator, Lady Dufferin. The rest of the month went on creating a new section for George Borrow, with a biography, a discussion of his literary legacy, and samples of three of his best-known works, The Bible in Spain, Lavengro and Wild Wales.
Philip V. Allingham and Landow worked together on more than 100 of Charles Green's illustrations for Dickens's Christmas Books.
Andrzej Diniejko, our contributing editor from Poland, continued his work on Disraeli, adding "Benjamin Disraeli and the Jewish Question in Victorian England."
Drawing together artwork from many sources, Simon Cooke contributed a full-length and very handsomely illustrated article, "The Mistake of Going on Holiday: Travel, Tourism and Leisure in Early and Mid-Victorian Illustration." This includes new illustrations by George Cruikshank, Richard Doyle, "Phiz" (Hablot Knight Browne) and Lady Dufferin — again, these links lead to just one example of each. He went on to write about the illustrator John Sliegh, including some new illustrations of his work, and updating and extending an earlier essay on Sleigh's bookbindings.
Stephen Basdeo contributed "The Difference between Lantern and Lanthorn" and "Napoleon's Surprising Popularity in Nineteenth-Century England." Mike Williams contributed "Kingsley, Millar, Chadwick on Poverty and Epidemics" and "Kingsley, Industrialization, and National Degeneration." Many thanks also to Brigid Allen for beginning a new section on the author Emily Eden, with an essay entitled "Prospects of India: Emily Eden and her brother Lord Auckland, 1830-35."
Dave May kindly wrote to point out an incorrect image in our section on agricultural technology, and Nick Thomas-Brown also corrected a point in one of our 17-year-old student essays. Thanks to both! Courtney Maheny e-mailed to report that she has been unable to use the Firefox browser to use this site. Which Browsers work best with The Victorian Web? This site has been formatted to work best with Safari and Chrome, both of which are available for Macintosh and Windows operating systems.
April 2020

pril began with your webmaster completing work on the "Ruskin's Venice" project, after which he created a small set of networked documents comprising Swinburne's criticism of Lord Byron, William Wordsworth, Matthew Arnold, and Charles Reade. Continuing to experiment with creating networks of an author's comments, Landow next added several of Henry James's comments about London, including "London and Paris Compared," "The Romance of a Winter Afternoon in London," "The Fog, Smog, and Skies over London," and "London melts by wide, ugly zones into the green country." Ruskin's Venice may be complete for now, but Ruskin keeps coming to mind in "Ruskin on the "Darkness and Mystery, the Stage Properties of Superstition" and " "There is no sacredness in round arches, nor in pointed": Ruskin on Gothic Architecture and Religion."
Realizing that many of the Victorian texts on the site did not appear in "Victorian Texts in the Victorian Web," your webmaster has added a dozen and a half missing authors, including Charles Dickens and Oscar Wilde as well as lesser known ones, such as Lord Dunsany, William Hope Hodgson, and William Brighty Rands. In addition, he added Albert Bruce-Joy's Memorial to The Right Honorable Gerald Fitzgibbon, Lord Chief Justice of Ireland and addiitonal photographs to the same sculptor's Memorial to James Whiteside, an earlier Chief Justice. The 1864 Illustrated London News provided an image of Dublin's Winter Garden and Exhibition Building and William Theed, Junior's statue of Prince Albert at Balmoral. Mining old materials stored on his computer, your webmaster then added several piece of Mackintosh furniture to the architect-designer's section. During the last week or so of the month Landow began rescanning the cartoons from George Du Maurier's English Society, reformatting the documents, and adding both commentaries and links to cartoons on the same subjects. By the 30th 70 of these delightful cartoons went online.
Thanks once again for the Mass Gallery for sharing their images and information with our readers. Philip Hermogenes Calderon's The Fruit Seller, Edward Wiliiam Cooke's Vesuvius, Augustus L. Egg's A Cottage Garden, Andrew MacCallum's The Fire at Clerkenwell, July 28 1876, John William Godward 's Sketch for Amaryllis and After the Serenade, Keeley Halswelle's The Needles, Isle of Wight, Frank Holl's The Blacksmith's Rest, Arthur Hughes's Night Toilers, Fresh Sea Breezes, Benjamin Williams Leader's The Carnarvonshire Coast, William Blake Richmond's A Centaur by Moonlight, Morea and Landscape at Sunset , Thomas Matthews Rooke's Phyllis Deserted - Become the Spirit of the Almond Tree, Sidney Herbert Sime's Hast thou, spirit, Perform'd to point the tempest that I bade thee?', George Francis Teniswood's Twilight on the Avon, Ruins of Kenilworth Castle in the Distance, and Charles William Wyllie's Southampton Water.
Philip V. Allingham created revisions and expansions of his essays on the illustrations of Charles Green of Dickens's Christmas, in the process of which revisions he expanded many of his older commentaries on Thomas Nast, Phiz, and other illustrators of these works. Of particular interest how the 1912 illustrations of The Haunted Man turn it into a different kind of work.
This month Jackie Banerjee has been continuing to work with Rita Wood on the Victorian architecture of York, discussing for example the former Yorkshire Club with its notable tiling, and the Museum Lodge, which your webmaster had photographed in passing, on an earlier visit. One of the new pieces is about the dazzling mosaic of the Ascension, in St Andrew's, Kirby Grindalythe, in the East Riding. As well as opening a new section on the diarist Francis Kilvert for Simon Cooke's essay (see below), she added excerpts of his work with commentaries, and opened another new section for the diarist Arthur Munby — and then a general one for diarists, which she hopes will encourage more contributions. The diary commentaries so far have brought in some interesting new material, like Thomas Allom's illustrations of Claremont in Surrey, which Kilvert visited and reported on in great detail.
Later in the month she discussed two topics inspired by Munby's diaries: Arthur Munby, Cross-Dressing and Lesbianism, and Arthur Munby's Encounters with Ruskin. She also included a sympathetic discussion of Queen Victoria's diaries, by Arthur Ponsonby. Her most exciting finds were a gilded bust of a youthful Prince Albert on the Brighton Museum and Art Gallery website, by Baron Marochetti — and a Parian ware copy of it at the V & A.
Simon Cook contributed a "Francis Kilvert and the Pre-Raphaelites," which prompted Jacqueline Banerjee to create a section on him along with a biography and excerpts from his diaries. Making full use of his access to the Gleeson White archive at the Houghton Library, Harvard, he also wrote essays on Gleeson White's applied arts: on his bookplates, and on his monograms, adding several examples of each, such as a bookplate for his daughter, Cecily Rose, and a monogram with a tulip design for himself.
Thanks to Sheldon Goldfarb for sharing with our readers his post on Victoria: "A Textual Error Hides Thackeray's Attack on the Victorian Religion of Commerce." Many thanks to Joanna Williams for sending in an extract from her recent book, dealing with the artistic decoration of Manchester Town Hall, and Ford Madox Brown's part in it. This month we also have a new contributor, Simon Wenham, who teaches in Oxford University's Continuing Education Department and who contributed "The Great Exhibition of 1851" and "Life in the Time of Cholera: How the Victorians Dealt with Epidemics.'
Thanks to the Liss LLewelyn Gallery for sharing both an image of William Strang's Seated Nude and a discussion of his work in metalpoint graphics.
SFEVE (Société Française d'Etudes Victoriennes et Edouardiennes) has shared the announcement of what appears to be a particularly interesting conference, Popular forms and practices of reading and writing in the Victorian and Edwardian periods.
Thanks to Otis Tyler for reporting a typo in a passage in the John Stuart Mill section.
March 2020
arch began with your webmaster reaching the last corrections and updates to material in the sculpture section. Whew. Then, as the Coronavirus pandemic became known, he and Ruth were forced to cancel our three-week trip to London, where we had planned to meet with Jackie Banerjee and Simon Cooke, who've both been very busy with contributions, editing, and corrections. Cynthia Gamble has kept Landow busy by contributing two monographs that derive from her John Ruskin, Henry James, and the Shropshire Lads (2008): John Ruskin and his Oxford Tutor, Osborne Gordon and Henry James and the Ruined Abbeys of Shropshire.
Bob Freidus, our London-based contributing photographer who specializes in sculpture and architecture, returned from Venice with hundreds of pictures that Landow edited, fixing perspective, color, and contrast and adding passages from Ruskin. Thus far the project has produced a set of forty sets of photographs and Ruskinian commentary about Venetian palazzi and the beginnings of one on Venetian churches. Once Landow began working with Freidus's photographs, he decided to create galleries of photographs of flooded Venice and the city's bridges from ones he himself had taken in twenty years ago when one of the Venetian universities invited him for a week to peal about distance learning and the internet. (How time flies!)
Philip V. Allingham completed work on hundreds of Harry Furniss's illustrations and turned to revising those by Arthur Rackham and Charles Green.
Jackie Banerjee would like to acknowledge some very welcome contributions. Philip Pankhurst sent in a fine set of pictures of architect Henry Woodyer's St Michael's Church and College, Tenbury Wells, Worcestershire. Rita Wood also sent in photographs of several places in York distinguished by their use of architectural ceramics and terra-cotta: the former Club Chambers and Drill Hall, and the York Dispensary and solicitors' offices. The latter led JB to explore the life and other work of its noted Liverpudlian architect Edmumd Kirby, who also designed York's city centre Barclays Bank, and much more besides. Particularly pleasing was the little Church of the Holy Name of Jesus that Kirby built beside his own home in Birkenhead. More difficult to arrange and discuss was a batch of photographs of the Golders Green Crematorium in London, sent in some time back by our own contributing photographer Robert Freidus. JB ended up by going to see the crematorium for herself. Many thanks to historian Eric Willis who kindly showed her round the chapel and columbaria interiors and pointed out some of the famous urns and memorial plaques there (ranging from Freud's to Anna Pavlova's)
Later in the month, she opened a new section on Jules Bastien-Lepage, the young French painter who influenced British contemporaries like Sir George Clausen and Sir John Lavery, and who visited England frequently, painting, for example, The London Bootblack and an acclaimed portrait of Sir Henry Irving.
Simon Cooke sent in a deeply considered and handsomely illustrated essay: "Art Nouveau Bindings: Designers, Styles, Influences, and Publishers," followed by an updated and much expanded version of his piece on Rossetti's book-cover designs.
Tim Willasey-Wilsey sent in photographs and information about George Blackall Simonds's The Maiwand Lion in Reading and The Royal Berkshire Hospital, Reading, Berkshire.
Rita Wood continued to send in her very welcome material on Victorian buildings in York, such as the attractive Museum Lodge on Museum Street, and Antoine Capet, reviews editor of the online journal Cercles, gained Peter Mandler's permission to share with us Mandler's review of The Metaphysical Society (1869-1880): Intellectual Life in Mid-Victorian England, ed. Catherine Marshall, Bernard Lightman and Richard England. Andrew Rossabi, who is writing volume two of his biography of Richard Jefferies, provided some useful additions to our bibliography for that author, and Colin Price contributed a photograph of the lovely "Consider the lilies" window in Bodelwyddan Church, Clwydd.
Thanks to Sarah Colgreave for sharing images and information about works in her gallery, including George Howard's Freiburg From Johannisberg Nauheim, three works by Henry Scott Tuke, RA (Resting, Tying Sails, andPortrait of Thomas Cooper Gotch).
A contributor's query led to our inclusion of a rather special window by Clayton and Bell: Jacob's Dream. We wonder if anyone knows what became of its partner, The Chess Players, formerly at Ardmiddle House, near Turriff in Aberdeenshire?
February 2020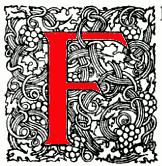 ebruary began with your webmaster continuing to work his way through the 4,800 HTML documents in our section on sculpture, adding crucial links, updating materials, and correcting typos, and the task was completed by the last day of the month. The work involved converting documents that had only a single image linked to multiple ones containing variants of the main image into galleries of images or photo-essays containing them. In addition, many of the older images, particularly those photographed or scanned from nineteenth-century periodicals and books, needed improvement to contrast and brightness.
Philip V. Allingham contributed three dozen discussions of Harry Furniss's illustrations for Oliver Twist, which included substantial essays comparing individual plates by Furniss to those by George Cruikshank, Felix Octavius Carr Darley, Sol Eytinge, Charles Pears, and F. W. Pailthorpe.
Before leaving for India, Jackie Banerjee discussed Valentine Cameron Prinsep's huge canvas, The Imperial Assemblage held at Delhi, 1 January 1877. This is in the Royal Collection, images of which have now become available for scholarly purposes (be sure to check their website before using, though). On return, prompted by a query on Twitter, she wrote about William Whiting's hymn, "Eternal Father, Strong to Save," the melody for which was composed by John Bacchus Dykes. With Colin Price's help, she also added a commentary to his photograph of Heaton, Butler and Bayne's stained glass window depicting the "Miraculous Draught of Fishes" at Leicester Cathedral. Marie Spartali Stillman's Madonna Pietra degli Scrovigni, from the Walker Gallery in Liverpool, is another new addition to the painting section.
Many thanks to Joe Pilling for his review of Eleanor Fitzsimmons' The Life and Loves of E. Nesbit.
We now have 10.2K followers on Twitter, some of them very engaged — quick to comment, share their research, suggest new topics, etc. Thank you to all of them!
January 2020

The new year and new decade began with your webmaster beginning to make his way through our tens of thousands of documents in order to make sure that all of them, especially those created back in 2002, matched our current style sheet and HTML rules. After the first dozen days of work the sections on etching, engraving, and other graphic arts as well as those for mosaics, stained glass, technology, and most of book illustration have seen completion. Jackie Banerjee (whose off to India again) began work on the parks and cemeteries section, and Diane Josefowicz worked on History, Science, and Technology and has begun the large section on painting. Landow has spent several ten-hour days and several shorter ones on the sculpture section, and now is only at sculptors whose names begin with the letter F.
Carrying out a New Year's resolution, Jackie Banerjee wrote about some of the pictures that had long been sitting on her desktop: a former infants' school and a hotel in her own neighbourhood, both attractive late Victorian buildings; the Portland Bill lighthouse; and Edward Lear's painting of Butrinto, Albania. She also added a short piece on Arthur Clough's contemporary reputation as a poet, and opened a new section on the artist (Ann) Mary Newton, with a biography of her all-too-brief life. Her favourite works by Newton were her Self-Portrait, and her View of Naples. Many thanks to Caroline Murray, who contributed a fascinating piece on Newton's family connections (she was the sister of Arthur Severn): "From the Spanish Steps to Munstead Wood."
Later this month, Rita Wood sent in some pictures of the grand display of late Victorian Arts and Crafts work in the Royal Arcade, Norwich. This necessitated opening a new section for designer W. J. Neatby, with a contemporary account of his life and work. Thanks also to Colin Price for his lovely interior photographs of St Marie's, Sheffield, with its splendid stained glass windows by Pugin/Hardman and George Goldie/William Wailes. Thanks to Colin also for his picture of the attractive Gothic Buttington Bridge over the Severn to Powys.
Simon Cooke has contributed an essay on Gleeson White's book designs with 10 images, many from Harvard University's Houghton Library, where he carried out his research project.
Thanks to Joshua Gooch, Associate Professor, D'Youville College in Buffalo, New York, for sharing (and formatting) substantial portions of his Palgrave Macmillan book, The Victorian Novel, Service Work, and the Nineteenth-Century Economy. These include "Productive and Unproductive Labor in Victorian England," "Banking, Finance, Service Work and the Growth of Victorian Financial Markets," and "Service Workers in Victorian England."
Thanks to Louise Hope for writing about a broken link and a no longer extant site.
December 2019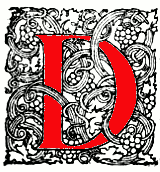 ecember began with Landow still paging through the typed pages of notes stored in five-by-eight inch binders compiled in the 1970s. Among the riches hidden there appeared references to "Mr. Swinburne's Debt to the Bible" and "Scottish Art and Artists," two excellent, very detailed essays in the Scottish Review and another to Coventry Patmore's "Mrs. Cameron's Photographs" in Macmillan's magazine. The 1896 Quarterly Review's "Robert Browning as the Inspiration for Rossetti and the Pre-Raphaelites" exemplifies another such critical gem. Thanks again to the Hathi Trust, whose accurate OCR makes transcribing and formatting such valuable Victorian work so much easier that it would otherwise have been. On the eighth Landow put online ""Scorn for the humanitarian spirit' — a Review of Christopher Herbert's Evangelical Gothic: The English Novel and the War on Virtue from Wesley to Dracula" and "Christopher Herbert on Bram Stoker's Dracula as 'Evangelical Gothic'"
Jackie Banerjee completed a project she started last month, on Regent's Park. This involved some additions to our sections on John Nash, including some elegant terraces in the Outer Circle of the park. She also added his little summerhouse in, and design-work for, St James's Square. For Decimus Burton, who collaborated with Nash on the Regent's Park scheme, she added a villa in the park, The Holme, and the now long-gone Colosseum close by. In doing all this she came across her old account of Marble Arch, from 2006, and spruced it up. We try to keep improving! Other additions included a fine old locomotive which was on display at Cork's Kent Station. This came from revisiting material on Ireland to add text to Robert Freidus's wonderful extra pictures of St Fin Barre's Cathedral. So there is now a bit more about William Burges's quirky gargoyles and grotesques. A bigger task was to incorporate several more very welcome pictures into a much enlarged account of the cathedral's interior. Later she added a contemporary account and some extra photographs to George Gilbert Scott's Vaughan Library at Harrow and a mosaic of Pharmacy symbols to our public health sector. Her last piece this month was a review of the exhibition, "Forgotten Masters: Painting for the East India Company," at the Wallace Collection.
Philip Allingham has created a series of illustrated documents about Dickens's Pickwick Papers that compare the work of multiple illustrators. One particularly interesting set examines the way various artists depicted Sam Weller's father, the amiable and portly Tony, over a period of 80 years. Do enjoy those by Phiz in 1837 and in 1874, Sol Eytinge, Harold Copping, Felix O. C. Darley, Harry Furniss, and J. Clayton Clarke ("Kyd"), this last an artist whose images of Dickens's characters on cards that came with packs of cigarettes made them very popular.
Andrzej Diniejko, our Assistant Editor for Poland, has written The Critique of Rabbinic Authority in Isaac D'Israeli's The Genius of Judaism. Landow then added a response to D'Israeli.
Many thanks to Amitav Banerjee for his detailed review of William Dalrymple's The Anarchy: The Relentless Rise of the East India Company, a disturbing exposé which serves as a warning for the modern world as well.
Lionel Gossman, M. Taylor Pyne Professor Emeritus of Romance Languages at Princeton University, contributed a transcription of Grace Aguilar's "History of the Jews in England" (1847) and a brief introduction to this author.
Thanks to Dr Kay J. Walter, Professor of English, University of Arkansas at Monticello, for sharing her "How I came to Ruskin" and for Kristin Mahoney for sharing the announcement of "Fin du Globe: Decadence, Catastrophe, Late Style — a Conference at Cornell University, 10-13 September 2020." Thanks also to Maynard Brandt for sending information to correct a broken link.
Graham Robertson, a retired English Rolls-Royce enthusiast living in Brazil, came upon information about early life of Sir Henry Royce (1863-1933) and discovered some interesting information about a pub originally called the Rising Sun, and requests anyone with additional information to contact the webmaster.
November 2019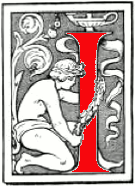 t's time for a tribute to George Monteiro, a wonderful scholar who died this month. George, Professor of English and Portuguese Studies at Brown University, shared his brilliant essays on Robert Browning with readers of the Victorian Web many years ago. Although first known as an expert and editor of Henry James, W. D. Howells, and John Hay (America's first modern Secretary of State and an author fine short stories), this Americanist drew upon his Portuguese heritage after a Fulbright to Brazil. A founder of Brown's Department of Portuguese Studies, he translated many books as well as wrote critical works on major poets like Pessoa. More striking than his extraordinarily wide range and continuing productivity in old age was his unflagging ability to notice apparently minor details in a text that provide a way into their techniques and meaning. In other words, he combined the best of the new criticism (or explication du texte) with reader response theory and textual editing. In his "The Apostasy and Death of St. Praxed's Bishop" George pointed out what should have been obvious to a century of Browning's readers — that all the materials that the speaker of this deathbed monologue mentions refer to biblical symbols of heaven. Reading George's essay, one realized that the kind of details we readers usually pass by actually form a complex semiotic structure that makes the poem much richer, understandable, and important. And he did this all without jargon. I mention this essay because it proved important to my own examinations of biblical symbolism, but I have to acknowledge yet another debt to him: George was also responsible for the textual editing I and my students have done, and that in turn — it's another story — led eventually to my books on hypermedia, critical theory, and, of course, the Victorian Web. George's witty, often acerbic lunchtime conversations at Brown's then-pretty dreadful cafeteria — the often saw through the Emperor's new clothes of the university's administration and departments that had spun off from English — proved a crash course in how to do scholarly criticism.
November began with your webmaster creating a section for Heywood Sumner in stained glass and transcribing his illustrated "Sgraffito as a Method of Wall Decoration" from the 1902 Art Journal. He also created a section on the illustrations of Althea Gyles, which included Willam Butler Yeats's essay about her in The Dome. Paging through Herbert Spencer's writings on education and society, Landow found several worthy of adding to the site and then seeking to find places to which they should connect, one example being ""Parents are not good enough": Children, Human Nature, and the Relation of Education to a Flawed Humanity and Its Flawed Society." Others include "The Tyranny of Petty Social Restraints, "The Necessary Obnoxiousness of Reform and Reformers" "The Folly of Victorian Formal Dinners," and "All Institutions Eventually Become Oppressive."
Going through notebooks and folders assembled three decades ago, Landow found images and information added to our section on painting, including Richard Ansdell's Taking a Rest, another half dozen by John Brett, Charles West Cope's Shylock and Jessica, ten book illustrations by Arthur Hughes, and four works by Solomon J. Solomon. These notebooks also prompted the creation of a homepage for the many British paintings of contemplative women in their various forms — daydreaming, reading, and falling into reveries. Scanning in Art-Journal reviews of Frith's Derby Day and The Railway Station from the old notebooks, he added them to our presentations of those paintings. Mining these notebooks led in turn to Landow's transcribing W. P. Frith's essay settling old scores as the painter fought a battle four decades old — "Crazes in Art: 'Pre-Raphaelitism' and 'Impressionism.'"
At the beginning of the month, Jackie Banerjee completed a review of the National Portrait Gallery's exhibition, "Pre-Raphaelite Sisters." In the process, she opened new sections on Joanna Boyce Wells and Marie Spartali Stillman, with (so far) just a few examples of their work, such as Wells's sensitive portrait of Jamaican-born Fanny Eaton. She also added other works from the show, including two lovely medallions by Maria Zambaco (one is of Stillman), and an embroidered evening bag by Jane Morris. Other paintings added include Millais's Effie with Foxgloves in Her hair. It was truly an inspiring show. Continuing to work with Colin Price as well, JB put online the magnificent Hardman east window at Motherwell Cathedral, N. Lanarkshire, with a brief piece about the Cathedral itself. After this came a new section on the artist, copyist and co-founder of the Art Fund, Christiana Herringham, with a biographical introduction, and an account of how she copied the Ajanta Cave frescoes in India.
Many thanks to Jill R. Armitage for her discussion of one of Edward Armitage's major (but controversial) untraced paintings, Hymn of the Last Supper and Lucy Paquette, for her account of the Artists Rifles, which so many painters, sculptors, illustrators, photographers and designers joined, and which sustained many tragic losses in the twentieth century. Nick von Behr also sent in an excerpt from his new book, Building Passions: Brunel, Barry and "Modern" Victorian Architecture. Later, Gary Britland sent in a photograph of the beautiful chancel of St James' Church, Hyndburn, Lancs.. Colin Price's latest have been the Loughborough Carillon Tower, and another unusual war memorial by William Goscombe John in Hereford Cathedral.
Philip V. Allingham continues his work on Dickens, Phiz, Thomas Nast, and illustration.
Robert Freidus, one of our regular contributing photographers who sent in a series of images of the stained glass of Harry Clarke, also contributed many others of gargoyles and grotesques on St. Fin Barre's Cathedral in Cork, Ireland, sculpture on the west front of the cathedral as well as its stained glass (for which Jackie Banerjee wrote a fine essay), floor mosaics, and paintings of the Stations of the Cross. Freidus also contributed photographs of the Cork's Butter 1845 Exchange and its Shannon Theatre.
Thanks to David O'Shaughnessy from Trinity College Dublin, who sent in an announcement of a useful website, The Censorship of British Theatre, 1737-1843. And thanks to Anne Willis BSc MA, Independent Research Historian, for contributing a bibliography of materials about the Victorian High Church. Thanks also to Brian K. Schønberg, Pastor of the Ledøje-Smørum Church in Copenhagen, who sent along a photograph of the English-style Catholic Apostolic Church [Katolsk Apostolisk Kirke].
Landow color-corrected and formatted photographs of the following works contributed by a collector who wishes to remain anonymous: Gilbert Bayes's The Scales of Time, the bronze, reduced0size version of Sir Thomas Brock's Eve, William Goscombe John's untitled brass bas relief of a crouching nude, and two terracotta works by George Tinworth: Peter Paying the Tribute Money, and And the Lord Looked upon Peter. The same collector also sent photographs of a silver table clock designed by Katie Harris and the following works by medallists: Frank Bowcher's Edward Prince of Wale Home Coming medal and Queen Victoria Diamond Commerce medal , Sydney William Carline's George Reginald Carline 1911, Alfred Drury's William Shakespeare, Emile Fuchs's Field Marshal Sir George Stuart White, Robert James Richardson's Five medals on wooden frame (1907), Albert Toft's M.S.M.E. Exhibition medal 1924 .
Thanks to Jim Spates for pointing out an error in one of our Victorian texts, and thanks too for the fine detective work of Lenna Winther-Saxe, retired part-time faculty member in the Photography Department of Fresno City College, California, who identified Ludgate House (later known as The Cooks Tours Building) in our architectural sculpture section.
October 2019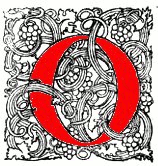 ctober began with Ruth Richardson, author of important books on Dickens, the history of science, and Victorian poverty, sharing an interesting brief essay about the Authorship Gray's Anatomy. Your webmaster then wrote "Three Works of Unorthodox Scholarship," which examines self-published books created outside the academy on Edward Bulwer-Lytton, William Hogarth, and eighteenth- and nineteenth-century writings about vampires. Just before heading to Budapest and points east, Landow added "Mr. Punch on the polluted Victorian environment" and several Punch cartoons about Victorian railways, including ones about their dangers, rapid expansion, and enforcing class structure and class separation.
During Landow's two weeks travelling down the Danube from Budapest to Bucharest via Belgrade, he took many photographs of Eastern European architecture, leading to entirely new material, such as the Budapest's Dohány Synagogue, its Central Market, and the Name of Mary Church in Novi Sad, Serbia, as well as additions to documents created more than a decade ago; these include Budapest's Parliament House and St. Matthias Church (which was under reconstruction during his earlier visit). Another result of voyaging eastward on the Danube was "Romanesque Revival Elements in Eastern European Architecture."
During your webmaster's absence, Philip V. Allingham wrote a long review of Catherine Golden's Serials to Graphic Novels: The Evolution of the Victorian Illustrated Book, covering some different ground from Simon Cooke in his earlier review of the same book. Allingham also updated and extended our bibliography of commentaries on the Victorian illustrated book, and sent in an interesting piece of contemporary journalism about one of the young Dickens's haunts, the Red Lion pub in Westminster.
This month Jackie Banerjee has continued working with Colin Price's excellent photographs, including Stephen Adam's west window at St Luke's Greek Orthodox Cathedral (on which she found some contemporary material), and  the ceramic version of Burne-Jones's The Days of Creation. She then extended the discussion of the original painted version. Thanks to information from Jill R. Armitage, a relative of the artist Edward Armitage, RA, she also corrected and made some changes to our section on Armitage, and to a discussion of Marylebone Church, for which Armitage had produced a series of murals. Naturally, she then went on to review Jill Armitage's very helpful book on her relative. That was followed by another review, this time of Roger Bowdler's latest book, in the British Heritage series: War Memorials. Among other additions here and there, she added Millais's striking Esther and (again with a photograph sent in by Colin Price) the Indian Mutiny Memorial Window in Newcastle's Cathedral Church of St Nicholas.
Deborah Hickey contributed "Millais's Vale of Rest and the Victorian Crisis of Faith," and B. N. Barr sent in the first of a scheduled series of essays on the late-Victorian artist, Maude Goodman. Several of Béatrice Laurent's students at the Université Bordeaux-Montaigne have contributed essays: Juliette Pochelu sent in "Lilith, from Talmudic Demoness to Victorian Dissident" and Jeanne Barangé, Sarah Baudouin, Pauline Montigné teamed up to write "Gloves and the Victorians: They Go Hand in Hand." Pochelu's essay led to the creation of a new section for the symbolist artist Althea Gyles and the transcription from The Dome of an article about her by William Butler Yeats.
September 2019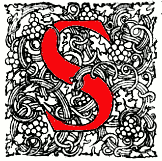 eptember began with Stephen Basdeo sharing "King Coal — Industrial and Domestic Air Pollution and the Reaction against it" from his blog and Philip V. Allingham continuing his comparative essays on Anglo-American illustration of Dickens and other Victorian authors. He has now completed the first ten essays on Thomas Nast's illustrations of Dickens Pickwick Papers and a dozen of Phiz's illustrations for Charles Lever's Davenport Dunn. Allingham first wrote on Lever nineteen years ago when he contributed a discussion of the novelist's Barrington. He has now added brief essays on swindlers and the new divorce law in Davenport Dunn.
Responding to a reader's inquiry, and working with Jackie Banerjee during your webmaster's absence, Philip Allingham also added a very welcome new section on Charles Dickens's family, discussing the lives of his wife, Catherine, and their ten children. Allingham has also placed online images and accompanying commentaries for more than 100 Dickens illustrations by Thomas Nast.
Near the end of the month your webmaster crossed the Atlantic, catching the Victoria and Albert show on food and food waste before heading to a conference in Marlborough, Wiltshire, where he delivered the closing keynote on the double vision of Ruskin and the Pre-Raphaelites and took some photographs of this secondary school and its chapel designed by Thomas Garner & George Frederick Bodley from which five of the current seven Anglican bishops have graduated.
This month, still looking back to her visit to Wales, Jackie Banerjee opened a new section on the work of the painter Sir George Clausen, with his In the Fields in June which she saw in the National Museum of Wales, Cardiff — though her favourite so far is The Gleaners Returning. Thank you to Sarah Bilston for her input in one of these, via Twitter. Our other editors came back from trips with photographs too. Working with some taken by Simon Cooke, she introduced and wrote about the work of busy Carlisle architect C. J. Ferguson — just two churches so far: the railway church at Tebay and another Cumbrian church, St Bridget at Bridekirk. Colin Price's photographic souvenir was a set of great pictures of Glasgow's Victorian bridges, in a fine mix of styles, from the Albert Bridge (yet another tribute to the Prince Consort) to the City Union Railway Bridge, with several wonders in between.
Later on, JB added a commentary to Sir Richard Westmacott's The Progress of Civilisation pedimental sculpture over the British Museum, and, with some extra photographs kindly contributed by Philip Pankhurst, extended the entry on J. P. Seddon's lovely St Catherine's Church, Hoarwithy. She also opened a section on Robert J. Newbery, a prolific stained glass craftsman working mainly in Wales, hoping to have more photographs to put in it soon (only one so far!).
This month, too, Simon Cooke sent along more photographs of Ruskin's home in the Lake District, Brantwood, including one of his study there, as it is today. In addition he created a section on the illustrator and book designer Fred Mason.
At Simon's invitation, Nancy Henry, Nancy Moore Goslee Professor of English, University of Tennessee, Knoxville, send in "How I came to George Eliot"
Many thanks to Amitav Banerjee for his review of Stuart Flinders's Cult of a Dark Hero: Nicholson of Delhi.
Janelle Pötzsch, of the Institute of Human Sciences at Paderborn University in Germany created material for a new section on Harriet Taylor Mill, including a discussion of her relationship with John Stuart Mill, Taylor Mill's "The Enfranchisement of Women," her views of Gender Equality and Social Progress, and "Domestic Violence and British Law."
Laurence Roussillon-Constanty, Professeur des Universités HDR, University of Pau et de Pays L'ardour, France, contributed her "How I came to Ruskin," as did Béatrice Laurent, Lecturer at the University of Bordeaux.
August 2019

ugust began with your webmaster continuing work with Simon Cooke on a new section on advertisements and book design, after which the added material on Jeremy Bentham.
Thanks to photographs contributed by Laurence Cooke, and information from Simon Cooke, Jackie Banerjee started the month by writing about London Road Cemetery, Coventry, laid out by Joseph Paxton. She made a new index for Paxton in the architecture section, and added photographs of various monuments, including an elaborate one for Paxton himself, and a simpler but touching headstone for the metalworker Francis Skidmore. She then greatly enjoyed reviewing the new Alfred Russel Wallace Companion, edited by Charles H. Smith, James T. Costa and David Collard. She also added a local church, St Mary Magdalene, Littleton, Surrey, mainly because she noticed that some of its windows (e.g. a two-light one of the Nativity and Mary Magdalene, were designed by a "Mrs Theodore Bouwens." She has found out a little about her, and hopes to find out more. Even closer to home, and with the help of contributing photographer John Salmon, she improved on an earlier account of St George's, Esher, with its associations with the young Princess Victoria.
Later on, she reviewed the latest brilliant single-artist exhibition at the Compton Gallery in Surrey, "John Frederick Lewis: Facing Fame," adding several new pictures to our section on Lewis, and (back to Wales!) considerably extended our account of W. D. Caroe's main building of Cardiff University, adding a number of other Cardiff buildings and artworks, such as Sir Thomas Brock's William Menelaus (Menelaus was both Managing Partner of the Dowlais Steelworks, and an art collector). Perhaps her favourite addition so far from the National Museum and Art Gallery in Cardiff has been Edward Lear's Mount Kanchenjunga from Darjeeling.
Many thanks also to Professor Richard Scully of the University of New England, in New South Wales, for allowing us to include several excerpts of his article, "A Comic Empire: The Global Expansion of Punch as a Model Publication, 1841-1936."
Thanks to Andrew Hill, Associate Editor of The Financial Times for contributing his "How I came to Ruskin." Remembering that George Eliot, like John Ruskin, has a bicentenary in 2019, Simon therefore suggested that we invite readers to tell their stories of "How I came to George Eliot" to match the 40 Ruskinian encounters that have arrived thus far. In addition to Simon's, we have ones by Rosemary Ashton, Emeritus Quain Professor of English Language and Literature and Honorary Fellow of UCL, University College, London, and Linda Mayne, Chairman of the George Eliot 2019 Bicentenary Committee, The George Eliot Fellowship.
Thanks to Thomas Prasch, Professor and Chairman, Department of History, Washburn University, for sharing with readers of the Victorian Web his "Alfred Russel Wallace on the Evolutionary Origins of Morality."
July 2019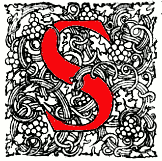 imon Cooke and your webmaster created a new section on Victorian paratextuality that examines ways in which parts of printed books not considered part of the main text, such as their covers, frontispieces, title-pages, bookplates, book-prize plates, and illustrations, affect that text's meanings. This new work provides an interesting way into work that Philip Allingham has done over the past nineteen years and Simon has done since became editor for book illustration and design.
Landow also added selections from Suzanne K. Langer's Philosophy in a New Key: A Study in the Symbolism of Reason, Rite, and Art (1941), including "The Origins of Philosophy," "Symbol and Signs," and "Physics, Sense Perception and 'the Real World.'" In addition he added "Utilitarianism's Fundamental Problems" and "Aristotle on Character and Characterization in Drama."He also reviewed York Art Gallery's Ruskin, Turner & the Storm Cloud.
Philip V. Allingham continues his detailed illustration projects with Arthur Burdett Frost's 40 illustrations of American Notes and Sketches by Boz. His new project involves writing an introduction and critic essays about Charles Lever's Davenport Dunn: A Man of Our Day and Phiz's illustrations for it.
Early in the month, Jackie Banerjee finished writing about Mortimer Menpes's record of his visit to Japan, categorising his hundred paintings there (for example, those of children, workers, sunsets, etc.), and picking out topics that were relevant to British art and design, especially craftsmanship and the aesthetic movement. In formatting Lucy Paquette's welcome essay, "On Holiday with James Tissot and Kathleen Newton," she added a dozen new paintings and drawings to the section on Tissot, including Room Overlooking the Harbour and his fine etching, The Trafalgar Tavern, Greenwich.
On returning from Wales, where she gave a talk on Sir Matthew Digby Wyatt in Monmouthshire in aid of a restoration fund, she added some new material on the Wyatts, for example, about Cefn Tilla (the venue for the talk), and Usk's beautifully restored Session House. More to follow! But most of the last week was spent on the photographer Oscar Rejlander, who now has a new section with about a dozen examples of his work, including her favourite, Happy Days.
Thanks, as so often, to Professor Antoine Capet, reviews editor of the online journal Cercles, and to Professor Yann Theloniat, for sharing with us the latter's review of Anna Barton's Nineteenth-Century Poetry and Liberal Thought: Forms of Freedom. The review is in French, but JB added a headnote in English, as well as the usual illustrations, captions and links (thanks to Professor Capet for helping with the captions!). The same procedure was followed, with the same kind of help, with Professor Capet's detailed review of the Rejlander exhibition catalogue. Thanks also to Paul Goldman, for his equally thorough and authoritative review of Mary Elizabeth Leighton and Lisa Surridge's recent study, The Plot Thickens – Illustrated Victorian Serial Fiction from Dickens to Du Maurier. Finally, thanks to Colin Price for contributing some extra and very useful photographs to an entry on Hadrian's Wall. He too made a useful correction to a caption.
Diane Josefowicz wrote an in-depth review of Michael Tondre's The Physics of Possibility: Victorian Fiction, Science, and Gender.
Pascal Debout, Faculté de Droit, Université de Strasbourg, added his "How I came to Ruskin," as did Arjun Jain, Proprietor of the John Ruskin Manufactory, New Delhi, India. Alan Cole contributed "How Ruskin came to Me." Selby Whittingham, who recurited Cole, sent his Ruskininan encounter plus a long, detailed review of the York Art Gallery's recent Ruskin, Turner and the Storm Cloud. Zachary Bullock contributed "From Labor to Value: Marx, Ruskin, and the Critique of Capitalism."
Michael Williams contributed "The Rouncewell Brothers in Bleak House: Dickens on Men of the Old Social Order and the New." Rebecca Nevset contributed images and commentaries for Phiz's illustrations for James Malcolm Rymer's A Mystery in Scarlet. Monika Mazurek, Associate Professor, Pedagogical University of Cracow, contributed "Anglican Baptism, Christening, and Churching."
June 2019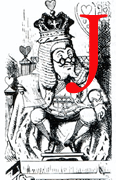 une began with your webmaster working on new photographs of sculpture in private collections on both sides of the Atlantic, including Gilbert Bayes's The Derelict and Baby with fish, our sixth version of Aimé-Jules Dalou's The Truth Revealed and his Peasant Sharpening a Scythe, Alfred Drury's terra cotta head of a girl, Sir George Frampton's pair of maquettes for Queen Mary's dollhouse, L. Goyeau's Piping Hot, Christine Gregory's The Spirit of Mischief, Charles Hartwell's A Flower Seller, A. Joliveaux's The Angler, Andrea Luccesi's The Seasons Greetings, Mary Morton's Baby Holding A Fish, A. Bertram Pegram's Untitled [Young Girl with Scarf], Emile Louis Picault's Work and Post Pugnam (After the Fight) Christine Stockdale's untitled nude that was an Art Union prize in 1912, Albert Toft's Spring, and L. Gwendolen Williams's Sitting Child and works by Victorian mededallists, including C. F. Carter's Inigo Jones, A. Halliday's George V Coronation and Queen Mary Coronation medal, Thomas Stirling Lee's untitled portrait of a woman, Lilian Hamilton's Lord Gort, three by Alphonse Legros (Don Juan Heredia, Pierre Gregoire, and Orlando Martorelli), and A. B. Wyon's C. R. Leslie.
One of Landow's continuing projects has been the creation of revolving or rotatable image of sculpture that permit our readers to see all sides of each work. Using newly purchased BoxshotVR along wiht GIMP and Mac Photos, he has created a half dozen of such images for major works, perhaps his two favorites being Alfred Drury's Elsie Doncaster and Frederick James Halnon's Peace. Turning to work in a more static vein, he added F. W. W. Topham's The Story of Ruth and Boaz, which depicts a father reading the biblical tale to his son as they sit together in a hayfield at harvest time. In addition, he added a brief illustrated Illustrated London News review of the theatrical adaptation of A Christmas Carol and Fun's parody of stays at picturesque old inns plus a dozen or so editorial cartoons about Gladstone and Disraeli from Victorian periodicals, such as Fun and Punch (We now have more than 60 Disraeli cartoons from Fun alone.) He also added material on John Stuart Mill, including his attack on "Social Rights" (or what today is termed "Micro-Aggression"), the conservatives as the "stupid party," and the political dangers of intuitionism and a priori justifications.
The beginning of the month saw Jackie Banerjee completing two current projects. One was with Liz Hallett, on the stained glass at Romsey Abbey. This included ten windows by James Powell & Sons, one of which has a surprising detail — knitting needles in a ball of wool! The glass at the Abbey by Alexander Gibbs inspired a new section on him, and Colin Price kindly sent in some additions for it, notably the magnificent West Window at All Saints' Margaret Street. The other project she completed was in the new philanthropy section: a piece on Philanthropy and the Workhouse, extended from a short article published earlier in the Dickens Magazine. Later in month she reviewed the very informative exhibition, "Young Wellington in India" at Apsley House, completely rewriting her brief earlier account of Apsley House itself, and discussing Antonio Canova's colossal statue of Napolean there. Many thanks to English Heritage for sending so many great photographs for these items. Still only halfway through at the end of the month was a new project, looking at Sir Mortimer Menpes' many watercolours of Japan, the result of his visit there in 1888. He was bowled over by the Japanese aesthetic sensibility and his paintings reflect and help to explain the "Cult of Japan" in late Victorian Britain.
Continuing his series of essays on the subject, Simon Cooke has written his twenty-fifth essay — "Selwyn Image as a Book Cover Designer."
Paul Sawyer, Professor of English & Stephen H. Weiss Presidential Fellow, Cornell University, shared his "How I came to Ruskin" with readers of the Victorian Web, as did James S. Dearden, Founder of the Ruskin Association, Former Master of the Guild of St. George, and Former Keeper of the Ruskin Galleries at the Bembridge School, Ann Gagné, Lecturer at the University of Toronto Scarborough, and William McKeown, Associate Professor of Art History, University of Memphis.
Thanks to Bob Freidus, one of our contributing photographers, for sending along photos of old London pubs, including Old Blue Last, The Rising Sun, Dog & Duck, and Masons Arms. Thanks also to Maynard Brandt for corrected an error of dating.
Thanks to Catherine Golden for contributing "The Caricature Tradition and Victorian Illustration, 1830-1900," which prompted the creation of a new section about caricature, and to Jackie Banerjee for sending along am excerpt from Grant Wright's 1904 book on the subject.
Thanks to Catherine Layton, who sent in material on Ouida, the Victorian sensation novelist, from which Landow created an introduction, biography, and a bibliography of secondary sources and to which he added portraits and other images from a biography and from the National Portrait Gallery and images some title-pages of her novels from the Hathi Digital Trust. He also added a link to Ernest Gillick's memorial to the novelist.
Many thanks also to Antoine Capet, reviews editor of the online journal Cercles, and to reviewer Pat Thane, for sharing a review of a new book from Bloomsbury: Sarah Roddy, Julie-Marie Strange and Bertrand Taithe's The Charity Market and Humanitarianism in Britain, 1870-1912.
As of the twenty-fourth the site had 104,845 documents and images.
May 2019

ay began with Alfred Alan Taylor writing in to identify his uncle Robert James Bird as the model for Sir Thomas Brock's figure of Progress on the Victoria Memorial before Buckingham Palace.
Your webmaster's invitations to readers of Ruskin to share their stories of how they encountered the Victorian sage have now produced twenty-three brief autobiographical essays with almost that many promised. In May atories of encountering Ruskin arrived from Alan Davis, who edited the Ruskin Review and Bulletin for a decade, from Ray Haslam, artist and Ruskin scholar, Tim Holton, picture framer, and from Julian Spalding, former Master of the Guild of St George and former Director of Sheffield, Manchester, and Glasgow Museums, and Sharon Aronofsky Weltman, William E. "Bud" Davis Alumni Professorship, Louisiana State University. An old friend and particularly distinguished Ruskin scholar, Elizabeth K. Helsinger, the John Matthews Manly Distinguished Service Professor of English and Art History at the University of Chicago, next sent in hers. Thanks as ever to James Spates, who seems to know everyone who ever read Ruskin, for sending along names and e-mails. As part of the Ruskin 200 activities, Landow enlarged the section containing reviews of Ruskin scholarship, adding half a dozen, some written decades ago.
Landow created a section and homepage for transatlantic relations, after which, using the Project Gutenberg online copy of the 1852 edition of Adam Smith's Wealth of Nations, he organized our material on the great philosopher and economist, adding a sitemap (or homepage), "A Short Account of the Life and Writings of Dr. Adam Smith," and Smith's definition of value and his discussions of productivity and the division of labor, the crucial importance of roads and canals, the need to educate the working classes, and the evil done by the East India Company and other monopolies, and his one use of the term the "invisible hand." Trawling through his collection of screenshots of the Illustrated London News, prompted the creation of a new section on the paintings of John Philip after he came upon a biography of the artist, and the same periodical produced C. Calhtrop's Job Praying for His Friends and Sir Richard Westmacott's sculptures on the pediment of the Royal Exchange, a biography and portrait of Sir Alfred David Sassoon, C.S.I., and Lord John Russell's translation of Dante's lines on Paolo and Francesca. Meanwhile The Magazine of Art provided an engraving of Edward Onslow Ford's Henry Irving as Hamlet, Rosenthal's Elaine, T. Jackson's The New Front of Brasenose College to High Street, and Marion H. Speilman's essay "The National Statue to General Gordon." Fun contributed cartoons on a wide range of subjects — from sermons and the difficulties of clergymen to the effects of telegrams on daily life, poverty, and comments on Disraeli and Lord Derby
Philip Allingham has completed another major project, which involved making new, higher quality scans of Phiz's 41 illustrations for Dickens's Martin Chuzzlewit plus providing extensive commentaries on the plates as well as providing comparisons with the work of later illustrators.
Early in the month, Jackie Banerjee completed the section on Trivandrum (Thiruvananthapuram) in Kerala, where public buildings like the Secretariat, University College and the State Library played a central role in creating the modern state, and where religious diversity was expressed in a variety of houses of worship, like the The Masjid-i Jahān-Numā (the "World-reflecting Mosque") and the Syrian Christians' St George's Cathedral. Never has it been clearer that architecture tells the story of its times. Returning to more familiar territory, JB updated a 2006 webpage about Adrian Jones's massive sculpture of The Angel of Peace Descending on the Chariot of War, on the top of the Wellington Arch, and added a telling cartoon by Gerald du Maurier on the American Exhibition of 1887. At the end of the month she opened a new section on philanthropy, to bring together some of the names that we already have, and to include the important philanthropist, George Peabody, who did so much for housing the "respectable poor." She also added a number of new types of Victorian postboxes (including a very early one, and one with a suffragette connection — and an Edwardian one! She is currently working with parish historian Liz Hallett, who has contributed photographs and information about the beautiful stained glass windows of Romsey Abbey: her favourite so far has been Henry Holiday's The Pool at Bethesda."
Derek B. Scott, Professor of Critical Musicology at Leeds and our editor for music and popular entertainment, contributed his audio file of My Sweetheart When a Boy (1870) — his forty-fifth performance of Victorian popular music on the site!
Many thanks to Antoine Capet for sharing his review of the Thomas Annan exhibition at the Getty Museum in 2017, and its catalogue — an opportunity to explore further the contrasts in Annan's work, and consider whether there was anything at all optimistic about his photographs of Glasgow's slums. The review is in French, but has an English abstract, and the illustrations need no translation! Thanks to Professor Capet too for allowing us to reprint an illustrated version of Jackie Banerjee's review of Lee Jackson's Palaces of Pleasure: From Music Hall to the Seaside to Football, How the Victorians Invented Mass Entertainmentreview, originally written for Cercles
Simon Cooke's new review, of Hallie Rubenhold's The Five: The Untold Stories of the Women Killed by Jack the Ripper, ends on an indignant note, as he asks whether the Ripper would have escaped detection had his victims been higher up the social scale.
Thanks to Louise Hope for correcting some spelling errors.
On the twenty-seventh the site had 104,077 documents and images.
April 2019

our webmaster added "Caricature and Theatricality in Early Victorian Book Illustration," an excerpt from Catherine Golden's Serials to Graphic Novels, and "To what degree did Hardy stack the deck against Jude??" Walking through Chelsea and Kensington, he took photos that he added to our galleries of late-Victorian chimneys and pinnacles. A trip to York on a bright sunny Spring day produced photographs of George Walker Milburn's statue of William Etty, a York native, before the York Gallery of Art, York Minster, the ruins of St Mary's Abbey, the Guildhall and the River Ouse, and flowers and blossoming trees on a April Day. Coming up: photographs from the National Railway Museum and a review of Ruskin, Turner, and the Storm Cloud.
Philip Allingham contributed "Dickens and the Parish Beadle" and in a continuing effort to improve the images in our section on book illustration, some of which are now twenty years old, Simon Cooke has been making scans from better original copies and Allingham has been adjusting the htmls. Together they have begun to improved George Cruikshank's illustrations of Oliver Twist and Martin Chuzzlewit.
Another visit to the Picture Gallery at Royal Holloway, University of London, prompted Jackie Banerjee to update our descriptions of the sculptures in its two quadrangles by Count Gleichen, especially that of Thomas and Jane Holloway, which has been splendidly restored. She then added a few more paintings by Arthur Hughes: Springtime (Cornwall), The Heavenly Stair, Home from Work, and The Woodman's Child. Afterwards she opened a new section on ornithology in the science section, with works by the ornithologist John Gould, who became especially famous for his work on hummingbirds.
Not having visited India this spring, JB went there just in spirit, and opened a new section on Robert Fellowes Chisholm, another of those architects who changed the skyline of Indian cities (in this case Madras, or Chennai as it is called now) but are almost unrecognised here. Chisholm's Senate House there is a magnificent building. She also added the Victoria Jubilee Town Hall, Trivandrum. There are more from S. India to come. Nearer home she added to the story of the Red Lion pub in Parliament Street, which has an interesting connection with Dickens!
Many thanks to Professor Antoine Capet, review editor of the online journal Cercles, for sharing with us Professor Laurent Bury's review of Sarah Bilson's The Promise of the Suburbs: A Victorian
Andrzej Diniejko, our Contributing Editor from Poland, contributed "The Genesis, Early Publication History, and Reception of Thomas Hardy's Jude the Obscure."
Simon Cooke created a six-part essay entitled "Social Commentary and Victorian Illustration: The Representation of Working Class Life, 1837–1880." On a jaunt to Wales, he took photographs of the North Wales landscape, Dinorwic Quarry, The Victoria Dock in Caernarfon, and Dolbadarn and Beaumaris Castles. After formatting Simon's photos, Landow recalled he had some from a visit to South Wales and added 4 photos of Fishguard.
Robert Brownell contributed his Ruskin encounter as did Stuart Eagles.
Professor Charles DePaolo, a frequent contributor sent in "Darwin's Demiurge: Natural Selection & Rhetorical Paradox."
Françoise Baillet, Professor of British History and Culture, Université Caen Normandie, sent in an announcement of a one-day conference on the subject of Lines of Labour: Representing the Labouring body in Victorian graphic art. Bethan Carney similarly posted a call for papers on Victoria for "Dickens and Bodies" — a One-Day Conference (Saturday 19 October 2019) at the Senate House, University of London.
Stuart Eagles contributed additional photographs to a pub with Dickens connections.
On the twenty-ninth the site had 103,794 documents and images.
March 2019

arch began with plenty of snow on the ground here in Providence, Rhode Island, at the same time that Jackie Banerjee complains of heat in London. Having completed a hypertextual version of Ruskin's Unto This Last, Landow worked two weeks creating one for the companion work, Munera Pulveris. He also created a homepage for Thackeray's Vanity Fair. During a visit to New York, he visited the Future of Storytelling (FOST) installation, the highlight of which was a virtual reality adaptation of Dickens's A Christmas Carol, which he reviewed for the Victorian Web.
Philip Allingham continues his large project of improving the image scans and commentaries he created for Phiz's illustrations for Dickens's Martin Chuzzlewit. He also created an essay on Mark Tapley for the Dicken's section on that novel.
As Colin Price, one of our Contributing Photographers, continues to send in superb images of stained-glass windows, whose beauty is so difficult to capture, Dr. Banerjee sizes and formats them. A fine example of this work would be the Faith, Hope, and Charity windows by William Wailes for Lichfield Cathedral. She also greatly expanded our materials on the painter William Gale, adding James Dafforne's biography and several paintings, including Sick, and in Prison, Blind Bartimeus, and The Confidante. In addition, she enjoyed revisiting Royal Holloway's Picture Gallery with its fabulous collection of well-known Victorian paintings. This led her to update her 2006 account of Royal Holloway's Founder's Building (where the gallery is housed) and to bring in many of the paintings there, including Millais's The Princes in the Tower, Edwin Long's The Babylonian Marriage Market, John Brett's Carthillon Cliffs and Briton Riviere's An Anxious Moment. Thanks to Dr Helen Wilson, who sent in some great photos of it, she could also write a short piece about E. S. Prior's Holy Trinity (New) Church, Bothenhampton, a church that Pevsner himself thought should be more widely known.
Towards the end of the month, she opened new sections on the Scottish artist Peter Graham and the painter/illustrator Frederick Richard Pickersgill with introductions and several of their paintings, and added to the section on Abraham Solomon with a biography written in the nineteenth century, and paintings including his fine Departure of the Diligence at Biarritz.
Andrzej Diniejko contributed "The Genesis, Early Publication History, and Reception of Thomas Hardy's Jude the Obscure,'
James A. W. Heffernan, Professor of English Emeritus, Dartmouth College, both reported on his first encounter with Ruskin and shared with our readers his essay on Peter Milton's Tsunami and its representations of Ruskin, Turner, and Constable. Pritika Pradhan, who is a PhD candidate at Rutgers shared first encounter with Ruskin as did Mark Frost, Senior Lecturer in English Literature at the University of Portsmouth, and Sara Atwood, PhD, North American Development Director, Guild of St George, and Simon Cooke, our Assistant Editor for Book Illustration and Design, Tom Rawson, and Michael Wheeler, founding Director of the Ruskin Centre and Ruskin Collection Project at Lancaster University.
Mike Williams, a frequent contributor, sent in "Kingsley's 'True' Fairy Tale<," a study of that author's anti-fairytale, Madam How and Lady Why, that builds upon Siobahm Lam's 2007 essays. D. E. Latané contributed "Edward Bulwer Lytton's committal of his wife Rosina to a private mental asylum in 1858"
On the eighteenth the site had 103,505 documents and images.
February 2019

s the month began, your webmaster found himself shuttling back and forth between London and southern France. After delivering lectures on Ruskin and Tennyson to the English faculty at the Université de Bordeaux-Montaigne and another talk on biblical imagery to a graduate student seminar, headed north first to Paris and then to London to see the magnificent Burne-Jones exhibition at the Tate and a beautifully designed (if far less interesting) Dior show at the V&A. Landow then headed back down south to the Université de Pau et des Pays de l'Ardour where he gave the keynote at the French Victorian Society (or SFEVE) and a talk and a workshop on digital humanities to postgraduate students who hope to create a project that will appear on this site.

To occupy some of the hours on the trains and planes, Landow began to experiment more with linking complete texts of English authors in both English and French, something made possible by Project Gutenberg. He's put up more than 50 of Oscar Wilde's poems in French translation and will begin to interlink them with their English originals as time permits. Drawing upon the riches of Project Gutenberg, Landow formatted 18 of Wilde's essays in the original English and four in French, perhaps the most interesting of which is Wilde's long essay on the greatness of Elizabeth Barrett Browning, which also contains a history of English women poets.

This being the year of Ruskin and his bi-centenary, your webmaster has been adding to the Ruskin section and improving the linking of its documents within the section itself and adding materials. Since Unto This Last remains one of his most important works, Landow has created a web version of it based on the University of Lancaster's wonderful online edition of the Cook and Wedderburn Library Edition text. (Back in 1994, he was British Academy Visiting Professor at Bowland College, University of Lancaster, where he spent six weeks creating a proof-of-concept hypertext version of part of Modern Painters.) As one of the first projects, Lancaster's Ruskin Library created an online translation of the entire Library Edition — an essential resource — but since they quite properly tried to reproduce the original pages, we still need a hypertext version that both makes many of the cross references far easier to use and also adds additional material. The first draft of the hypertext Unto This Last is now online, but we expect it will continue to grow and change. We now also have a homepage (or sitemap) for Unto This Last that contains links to topics, authors mentioned, and biblical quotations in it as well as discussions of it by twentieth- and twenty-first-century scholars.

The Internet Archive online version of the Illustrated London News provided a portrait of the artist William Edward Frost, a picture of John Gibson's Theseus Killing the Robber, an image and description of Alexander Munro's Gillie and Hound, and a drawing of artists waiting to see if their work had been accepted for the annual Royal Academy exhibition. The Library of Congress (via the Internet Archive) provided 28 drawings, etchings, and collotypes of Edinburgh by Hanslip Fletcher, which will be interlinked with our materials on that city.

Philip Allingham contributed Honoré Daumier's The Sickroom Nurse (La Garde-Malade), Henry Walker's portrait of Samuel Palmer. and "Samuel Palmer and Dickens's Pictures from Italy."

This month found Jackie Banerjee back in Gibraltar (at least, in spirit), writing about this Overseas Territory's Anglican Cathedral, Trinity Lighthouse at Europa Point, Garrison Library, Trafalgar Cemetery, and so on, and adding Thackeray's account of it after his visit there. She hopes that others will contribute to this new section on the Rock. Her next port of call was Two Temple Place, to review its exhibition, another celebration of Ruskin's Bicentenary: "John Ruskin: The Power of Seeing." This prompted her to put a number of new paintings online, including Ruskin's own Kapellbrücke, Lucerne, John Brett's Mount Etna from Taormina, William Parrott's J.M.W. Turner on Varnishing Day and one of Edward Lear's brilliant bird-studies, of a macaw. It was interesting to see another version of Benjamin Creswick's Blacksmith's Forge, this time in terracotta.

By the end of the month, JB had also reviewed Adrian Barlow's two recent books on the stained glass studio of Charles Eamer Kempe, and in the process added a number of new windows to the section on Kempe, from Lichfield and Southwark cathedrals. Only a few of the photographs used were her own: most came, with permission, from contributing photographer Colin Price's wonderful compendium of cathedral stained glass. Outstanding examples are the Tree of the Church window at Lichfield, and the Chaucer

window at Southwark. At Southwark too is a striking East Window by Ninian Comper, and an interesting Ward and Hughes lancet on the theme of resurrection.

Simon Cooke's well-informed and informative review of Catherine Golden's Serials to Graphic Novels: The Evolution of the Victorian Illustrated Book is the first contribution to a new section of reviews about studies of illustration. Thanks also to Colin Price, for sending in a series of new and improved images of the majestic Burne-Jones windows at Birmingham Cathedral, and to Lucy Paquette for adding some interesting new research findings to her chronology of James Tissot.

We now have over 8000 followers on Twitter. They come from all over the world, some helpfully translating our tweets into their own languages for others to follow. "Academic twitter," as one follower termed it, is a very useful source of information about what's happening in Victorian studies. For instance, earlier this month we stay-at-homes could see tweets about our webmaster's presentations on Ruskin in France. You can see them too, by clicking on the twitter logo on the homepage, but you need to scroll down a bit now!

Andrzej Diniejko contributed a series of essays and a chronology for Mona Caird, one of the New Woman novelists and campaigners against vivisection.

James L. Spates, Professor of Sociology Emeritus, Hobart and William Smith Colleges, has contributed an important monograph in time for the celebration of the Ruskin bi-centenary: Ruskin's Sexuality: Correcting Decades of Misperceptipn and Mislabeling.

Dr. Cynthia Gamble, Honorary Research Fellow, University of Exeter, contributed "How I came to Ruskin" to our collection of narratives of first encounters with Ruskin's works, and the writer and broadcaster Rob Cowan sent in "How I first encountered Ruskin."

Thanks to Joachim Dagg, who contributed "The need to distinguish between the two Patrick Matthews," which differentiates the arborist who coined a phrase close to Darwin's "natural selection" and his namesake, a physician in the service of the East India Company. Thanks also to Dr Stephen Basdeo of the American International University in Leeds for sharing information about the cost of attending the great Public Schools, Eton and Harrow and Nigel Ogilvie for correcting two typos, one a particularly egregious blunder.

On the twenty-fifth the site had 103,278 documents and images.
January 2019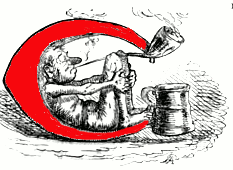 ontinuing to work on a series of networked documents and images about British India, chiefly before the traumatic 18567 Mutiny, your webmaster created a new section for Sir Henry Montgomery Lawrence, which includes his justification of British Rule in South Asia, despite his abhorrence of the East India Company's piratical conquests, and his argument that "No place or office should be absolutely barred to the native soldier."
After Christmas, Jackie Banerjee finished some new work on Eleanor Fortescue Brickdale, especially enjoying Youth and the Lady, and Walter Shaw Sparrow's contemporary discussion of some of her watercolours. She then reviewed two recent books on dress reform: one by Don Chapman (Wearing the Trousers) and one by Kat Jungnickel (Bikes and Bloomers), and (another swift change of subject!) opened a new section on Gibraltar. She started with its history, and a lively account of Victorian Gibraltar by an American visitor, but then broke off to visit the Watts Gallery in Compton, Surrey, and review its most enjoyable and illuminating exhibition about Christina Rossetti.
Thanks to Alec Hamilton for writing in about Heywood Sumner's contribution to St Mary the Virgin, Great Warley, and his subsequent correspondence about the website and its pros and cons (for those unfamiliar with its navigation tools).
We're grateful again to the online journal Cercles and to Professor Laurent Bury for sharing his review of the book accompanying the current Burne-Jones exhibition at the Tate, Christina Rossetti: Poetry in Art.
Many thanks to a new contributor, Rita Wood, for her knowledgeable and well-illustrated 4-part essay in the architecture section on Victorian Architects and the Romanesque, and to Simon Cooke who strayed out of book design and illustration to review Michael Palin's Erebus: The Story of a Ship, about one of the ships at long last discovered on the seabed, after the lost Franklin Expedition of 1845.
We are very sad to report that one of our contributors, the artist and writer Michael Blaker, who wrote (for example) about "The Revival of the Artist-Etcher in the Victorian Period," passed away at the end of last November. We send our deepest condolences to his widow Catriona and all those who are having to come to terms with his loss.
Beverley Park Rilett, Research Assistant Professor and Lecturer in English at the University of Nebraska-Lincoln, contributed two essays related to the author of Middlemarch: "Victorian Sexual Politics and the Unsettling Case of George Eliot's Response to Walt Whitman" and "George Henry Lewes, the Real Man of Science: Behind George Eliot's Fictional Pedants."
Thanks to Matthew Poland, Assistant Editor, Modern Language Quarterly, for pointing out a nonfunctioning link to a non-existent document, which lead to creating the missing bibliography. Thanks also to Calvin McCarter for reporting a broken link and to Louise Hope for suggesting corrections for two formatting errors!
Thanks to the Fine Art Society, London, which reports that it is leaving New Bond Street after 142 years, for sharing images from what may be its final catalogue: Gilbert Bayes' The Challenger, Richard Garbe's The Red Shawl, and Francis Derwent Wood's Nude Torso plus a Pugin settle and a "Sunray" Fireplace Fender by Thomas Jekyll and Frank Brangwyn's A Mediterranean Port.
As the twenty-eighth the site had 102,926 documents and images.
December 2018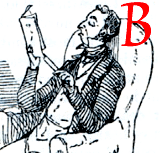 ritish India occupied the closing days of last month and the first ones of December as your webmaster realized that Blackie's Imperial Gazetteer's material on South Asia provided a valuable means of enriching and organizing our already abundant collection of photographs, paintings, Victorian essays, and modern commentaries. Thus far Landow had created sections with sitemaps (homepages) for individual cities, including, Agra, Benares, Bombay, Calcutta, Jeypore, Lucknow, Madras, Mysore, and Trevandrum. Before adding some obviously missing cities, such as Delhi, your webmaster next adapted the long Imperial Gazetteer entries on both India and Hindustan. All this material, which comes from volumes whose title-pages bear the date of 1856, has particular importance because it immediately precedes the 1857 Mutiny!
After formatting The Imperial Gazetteer's brief mentions of South Asian architecture and religion, your webmaster realized that material available both online and on his own bookshelves would enable an efficient means of organizing our already abundant materials on these subjects. His out-of-copyright 1905 edition of Bannister Fletcher's History of Architecture on the Comparative Method provided definitions, discussions, and illustrations of the subcontinent's architectural styles, including the Buddhist, Jaina, The Northern Hindu (or Brahman) style as well as the Hindu Chalukyan and Dravidian modes, and the Muslim Saracenic and Mogul styles. This new information, photographs and detailed drawings permitted the creation of sitemaps (or homepages) for these subjects that functioned as centers for both Victorian materials and modern photographs.
After visiting the the Peabody Essex Museum in Salem, Massachusetts, Landow wrote "Questions Hidden in Plain Sight, a review of 'Empresses of China's Forbidden City.'"
Jackie Banerjee opened the month by reviewing the new exhibition at the Guildhall Art Gallery, "Seen & Heard: Victorian Children in the Frame", and made a new entry for the genre painter, Thomas Webster, including his biography and such well-known paintings as The Smile and The Frown. She also wrote about two great paintings by Turner: War. The Exile and and the Rock Limpet and Peace: Burial at Sea. Then (inspired by last month's holiday reading of Martin Chuzzlewit), she wrote an essay entitled "Seth Pecksniff, Architect." This was followed by a new section for the Royal Mint engraver, William Wyon, with his silver one-rupee coin for India; and a new section for the Lancaster architects, Paley and Austin, with their work on Lancaster Cathedral, including some lovely stained glass there, like Hardman's west window, Christ in Glory. All the Lancaster pictures were kindly supplied by our skilful contributing photographer, Colin Price. At the end of the month, JB wrote a short piece about Falmouth Art Gallery in Cornwall, and opened a new section for the water-colourist Edith Martineau. It includes a striking view of Hampstead Heath in December and her deservedly popular Touching the Strings.
Many thanks to reviews editor Professor Antoine Capet and his authors at the online journal Cercles for sharing with us: Antoinette Burton's review of Miles Taylor's Empress: Queen Victoria and India; Iain Hampsher-Monk's review of Edmund Burke and the Invention of Modern Conservatism, 1830-1914: An Intellectual History; and Gilbert Bonifas's particularly detailed review of William Morris's Utopianism: Propaganda, Politics and Prefiguration.
Andrzej Diniejko contributed a detailed chronology for the slum novelist and social reformer Margaret Haskell.
Thanks to Aline Gay, Fanny Guilbaud, and Damien Lenoir from Université Bordeaux-Montaigne, France, for contributing "Britannia as the embodiment of Great Britain." Thanks also to Maynard Brandt for sending along information about the artist Sophie Anderson.
As December and 2018 came to a close the site had 102,644jj documents and images.
November 2018

s the month began, your webmaster continued working with Robert Freidus's contributions on the twenty-fifth (!) DVD he has sent across the Atlantic, formatting three memorials in Salisbury Cathedral — John Flaxman's for William Long, Thomas Nicholl's for Bishop Moberly, and Sir George Frampton's for John Wordsworth (the Bishop of Salisbury). Correcting the perspective and color on photographs of works by Frampton, prompted Landow to finally get around to formatting scans of other works by the last sculptor featured in The Studio, including, Industry, Maternity, Recumbent effigy of Lady Isobel Wilson, Tablet at the Glasgow School of Art in Honour of Sir James Fleming, Truth and Beauty , and three monuments (for a Lieutenant McClaren, for R. J. Seddon, Prime Minister of New Zealand, and for Sir. E. J. Reed). Working away on a backlog of material about sculpture, led to the creation of a new section on Ada Freeman Gell.
Intrigued by the riches of the four-volume Blackie Imperial Gazetteer, which is essentially an encyclopedia with entries not only for Great Britain and its colonies as of 1850 but also cities and countries throughout the world, Landow began to transcribe, format, and link material on Cawnpoor, India, and the following English cities: Birmingham, Bristol, Leeds, and Liverpool.
At the beginning of the month, Jackie Banerjee reviewed the brilliant Burne-Jones exhibition at Tate Britain, and added some of the works there that came from British galleries, including the Tate itself: Ladies and Death, the Annunciation and the Adoration of the Magi, Love and the Pilgrim, The Wine of Circe, the stained glass panels The Good Shepherd, The Calling of St Peter, and Ezekiel, and the wonderful tapestry, Adoration of the Magi. Then, with the arrival of the first Bewick's Swan, heralding winter, she added Victorian ornithologist F. O. Morris's entry on it in his six-volume history of British birds.
On returning from a late holiday in the warmer climes of the Mediterranean, she added a discussion of Burne-Jones's anti-Semitic caricatures, and balanced it out a bit by including Oscar Wilde's glowing tribute to the young Anglo-Jewish writer Amy Levy. She also wrote a short biography and assessment of the late Victorian/early modern architect, Aston Webb. Thanks to photographer Philip Pankhurst, she could add some lovely recent images of cottages designed by Ernest Newton in Worcester, Dormay Cottages and Park Lodge.
Mark Stocker, Curator Historical International Art, Museum of New Zealand Te Papa Tongarewa, Wellington, contributed "Educating Jonathan Jones: Seven things you need to know about Burne-Jones."
Many thanks to Simon Cooke for providing new, and much improved, scans of John Franklin's illustrations and to Maynard Brandt for correcting the birthdate of Henry Syacey Marks in a several documents.
Thanks to Anthony Bernbaum, who obtained permission from the owner of photographs of Florence Harriet Steele and her fellow women sculptors to share it with readers of the Victorian Web. If you can identify any of Steele's fellow students, please contact the webmaster.
On the twenty-sixth the site had 102,195 documents and images.
October 2018

fter editing and formatting Lionel Gossman's monograph on Scottish and English publishers and the effect that their publishing inexpensive editions of both major literary works and reference books, your webmaster found some wonderful material by them that began to fill important gaps in the Victorian Web. Drawing upon the Chambers Gazetteer of Scotland, Landow first created a section on Glasgow, which included "The Geography and Situation of Glasgow," a chart of its population 1500-1838,the history of the city "Roman Times to the Reformation," "From the Reformation to the Restoration," and "From the Restoration to the Accession of Victoria." In addition, Gazetteer provided information on Glasgow's "government," "manufacturing and commerce," "educational institutions ," and churches." Next, the Gazetteer of Scotland and other references works available on the Internet Archive and the Hathitrust Digital Library permitted Landow to create a similar, much-needed section on Edinburgh, which included the city's history from the middle ages to the accession of Victoria plus its "institutions," "educational institutions ," and creation of the New Town." Continuing to explore various online archives for material to add to our growing section on Scotland, Landow drew upon the beautiful drawings of Robert William Billings to create a section on Scottish castles.
Another collaboration with Michael Williams led to the discovery of J. Hassell's dozen engravings of the Grand Junction Canal and the country through which it flowed. Williams then wrote "John Hassell on Leisure, Work, and the Grand Junction Canal." After a private collector contributed nine photographs of Thomas Thornycroft's equestrian statue of the young Queen Victoria, Landow color-corrected, sized, and formatted the material. Additional contributions included two bas reliefs by Conrad Dressler (Portrait of a Young Man and Isota di Rimini), and A. Bertram Pegram's untitled bronze of a laborer and his family.
Landow reviewed Reeve, Richard. The Sexual Imperative in the Novels of Sir Henry Rider Haggard.
Philip Allingham completed work on more than 65 Victorian illustrations to Laurence Sterne's A Sentimental Journey by Tony Johannot that complements his essays on Sterne.
New work online from Jackie Banerjee includes a review of Victorian Poets: A Critical Reader, edited by Valentine Cunningham, and a new section on the popular Victorian animal painter, Briton Riviere, with six of his paintings, such as his dramatic The Miracle of the Gaderene Swine. She also put online a contemporary article about Queen Victoria's Hindustani Journal, with some sample entries in the diary; and examples of the ceramics on view at the Sandringham Museum, such as Edith Hoad's circular plaque of Girl reading a book. Still at Sandringham, she looked at Sir Noel Paton's triptych in the museum there, including his famous Man of Sorrows, and the lovely little church of St Mary Magdalene on the Sandringham estate, the interior of which also turned out to be full of treasures. This prompted a new section on the silversmiths, Barkentin & Krall. It also offered another version of Alfred Gilbert's celebrated sculpture of St George. In general, Norfolk has much to offer, including the impressive railway station at Norwich, and other smaller stations like the one at Sheringham now being restored or even rebuilt to meet the growing demand for heritage train trips.
Simon Cooke contributed "Gleeson White as a Book Cover Designer" — the twenty-third in his series of essays on book design!
Robert Freidus continued his series of photographs of British architecture and architectural sculpture with images of an anonymous portrait of Lord Derby, William Reid Dick's figures on what is now the Burberry's store on London's Regent Street, Frederick William Pomeroy's four panels on making gin for the Booth Gin Co., plus his plaque for Thomas Gray and H. A. Peto and Sir E. George's 52 Cadogan Square. and three bas reliefs of nude swimmers on the façade of the Westminster public baths by then eighteenth-year-old Henry Poole. He also contributed the following free-standing works of sculpture: three bas reliefs by Gilbert Bayes (The Woman and the Genii, Woman Bathing, and The Goal) plus Hebe and Aesculapius on the Royal Masonic Hospital in Hammersmith, Sir Francis Chantrey's James Northcote Monument, Alfred Drury's Richard Hooker Monument in the Exeter Cathedral Close and his Sleeping Child, Henry Alfred Pegram's memorial for George Wyndham Hamilton Knight Bruce, Thomas Thornycroft's equestrian statue of Queen Victoria, and two works by Arthur George Walker: Louise Aldrich-Blake and Madonna and Child.
On the twenty-ninth the site had 101,882 documents and images.
September 2018

eptember began with your webmaster entering his 79th year. After birthday celebrations (always important in his family) he wrote "Poetry, Public Monuments, and Postcards — a review of Tom Mole's What the Victorians Made of Romanticism" to which he linked several excerpts and commentaries, including "The Victorian Invention of Modernity," "Timothy Mole on Victorian Attempts to Create a National Pantheon," ""Bite-sized chunks of culture": How Anthologies reshaped Victorian ideas of Romantic poetry," "Secularization and Victorian Religion," and "Changes in the Technology of Book production, 1770-1910."
Discovering the Hathi Trust's online version of The Railway Times, Landow created a new section for this periodical and added a variety of documents from 1842, including a long debate about the superiority of four- vs, six-wheeled Engines and "Mr. Robert Stephenson's New Locomotive," plus various articles on miscellaneous subjects, including announcement of fund-raising for a testimonial to Brunel, Esq., "Railway Offences and Offenders," an advertisement for A Manual of the Steam Engine," and the advertised schedule for the Northern and Eastern Railway. Continuing the search through this magazine, Landow found and added examples of advertisements for stock and bond offerings as well as photographs of half a dozen immediately post-Victorian locomotives, including the The London and North Western 1911 Coronation Engine.
Mike Williams and Landow collaborated on another essay, "William "Strata" Smith (1769-1839): Geology and Coal" and this led to Landow adding "The History of the Idea of Geological Strata before William Smith's Formulation and Map" from John Philip's 1841 memoir of his uncle, after which he created a section for English counties as they were delimited in Victorian days to Smith's which he added "A County-by-County Geological Description of England's Landscapes" drawn from Smith's Memoir, after which he created a separate document for each county containing links to Smith's description and to the site's images of cities, towns, landscapes, and relevant essays. Returning from Skidmore College, where Landow delivered the annual Fox-Adler Lecture ("What Does It Mean 'to Illustrate a Book'?"), he added "Death Becomes Her — A notice of an exhibition at Saratoga Springs History Museum."
Following our webmaster's lead (as ever!), Jackie Banerjee added several paintings to his new section on Richard Ansdell, including  The Drover's Halt, especially interesting for the light it throws on the lives of cattle drovers in the Highlands. She also added to the newly enlarged Dublin section, picking up among others Barnardo Furriers on Grafton Street with its connection to Dr Barnardo, who established the well-known children's charity. A look at Ireland's fine late-Victorian National Library followed. With a new batch of pictures from contributing photographer John Salmon, she then wrote about St Jude and St Paul's, Islington, N. London. Catriona Blaker had kindly sent in a scan of the original fund-raiser for this church, a concert of psalms — fascinating! This church provided a second window by Charles Gibbs, who turned out to be a more important stained glass supplier than previously thought, so she opened a new section on him.
Later in the month she opened another new section, this time for paintings and studies by the first ever Jewish Royal Academician, Solomon Alexander Hart; added two works by Alexander Munro (busts of a the young Mary Isabella Matheson and her brother James); and wrote about Turner's house in Twickenham, which only recently opened to the public. Thanks to Colin and Eleanor Price for our first photo of the stained glass at Chichester Cathedral: St Nicholas and St Richard of Chichester. At the end of the month, she added Solomon Hart's anecdotal accounts of Turner, Daniel Maclise and William Etty, and reviewed Anita Anand's Sophia: Princess, Suffragette, Revolutionary.
Simon Cooke reviewed "Beyond Ophelia: A Celebration of Lizzie Siddal, Artist and Poet," an exhibition at Wightwick Manor, Wolverhampton.
Elena Navarro contributed translations of the following material about Charlotte Brontë into Spanish, which Xiana Sotelo revised and edited: "The Brontë Pseudonyms: A Woman's Image — The Writer and Her Public," "Charlotte Brontë: A Modern Woman," and "The Book of Common Prayer and Jane Eyre." Elena Navarro contributed a translation of Mary Elizabeth Braddon's biography edited by Anna Abril, who also edited and revised Kiara Zelada's Spanish translations of Jackie Banerjee's essay, "The Wheels of Chance, H. G. Wells's Cycling Romance" and material about his portrait. (Links take you to the Spanish translations.)
Thanks to Jim Spates for once again sharing one of his wonderful essays from his Ruskin Today blog, this one "A Boy's View of Warwick Castle."
Lionel Gossman, the M. Taylor Pyne Professor Emeritus of Romance Languages at  Princeton, contributed another book-length project: Scottish Publishers and English Literature, which includes "Scottish Publishers, London Booksellers, and Copyright Law" plus essays on fifteen publishers ranging from William Strahan, whose firm dates from 1738, to major firms that are still extant, such as Macmillan, which begin in Victorian days (1843). The project also includes a bibliography of eighteenth- and nineteenth-century British Copyright Law. Landow formatted the project, adding page images from the Internet Archive.
Thanks to Louise Hope for reporting a problem with fonts in one of the documents in the Trollope section. Special thanks also to Andrew Deuchar for pointing out a mistake in talking about the monument to Dean (not Bishop) Close in Carlisle Cathedral. We're always grateful when people take the trouble to e-mail us about mistakes!
On the twenty-fourth the site had 101,261 documents and images.
August 2018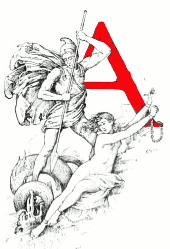 ugust began with your webmaster pulling his copy of Hilary Beck's wonderful 1973 Victorian Engraving off his library shelves and using it as the basis of a series of documents on nineteenth-century uses of engraving, mezzotint, and lithographs to reproduce and popularize paintings, including a list of graphic artists and a sample of the works they reproduced plus discussions of "Economic Factors in Engraving" and of the way steel and mixed mezzotint drove out line engraving. The material in Beck then led to creating a new section on the painter, Richard Ansdell.
After coming upon "The Great Disaster on the Thames: Collision between the Princess Alice and the Bywell Castle, near Woolwich" in the 1878 Illustrated London News, Landow created a homepage for it in our section in shipwrecks. This disaster in which 600 people, many of them children, lost their lives provides an example of the ways newspapers and magazines covered important events, events to which cartoons in Punch and Fun also alluded. Searching through one of the few issues of The Graphic available online, Landow came upon a long illustrated article about Dublin, which provided many images of the city plus descriptions and histories of its buildings and people. The material in The Graphic prompted Landow to include photographs of Dublin's St. Patrick's Cathedral, its military monuments, and tributes to Swift, and Trinity College Library taken during a 2016 trip.
Collaborating with Mike Williams on "Anna Seward and Erasmus Darwin: Two Poets Confront the Industrial Revolution" prompted Landow to create a section on Seward, which thus far includes 18 of her sonnets, a discussion of her relationship with Darwin's grandfather, and her contribution to The Botanic Garden.
Philip V. Allingham created a Laurence Sterne chronology and another for Fanny Burney as well as a discussion of Evelina.
Jackie Banerjee added two new paintings by Henry Moore: Cattle Fording a Stream and Near Harlech, and revised and updated one of our older entries, an introduction to Punch. After that she looked at two philanthropists who advanced the cause of women while working among the poor in South London. One was the housing reformer Octavia Hill, whose housing projects like the Red Cross Cottages can still be found in Southwark. The other was Deaconess Isabella Gilmore, whose brother, William Morris, helped her decorate the deaconess houses in Clapham. Both helped pave the way for new (paid) careers for women. Gilmore's memorial by A. G. Walker and Ninian Comper is in Southwark Cathedral. JB also opened a new section on James Silvester Sparrow's stained glass, which includes the much-admired crucifixion window, which he made to Frank Brangwyn's design in St Mary the Virgin, Bucklebury, Berks. Many thanks to Octavia Housing and Holy Well Glass for their help.
Later in the month, she reviewed Geoffrey Finch's novel about Dr Johnson and his manservant, Francis Barber: Sam's Boy is highly recommended, not only for the central relationship but also for its glimpses into the lives of the many slaves and ex-slaves in late eighteenth-century England. A visit to Southwark Cathedral brought much more material on it, such as angel tapestries thought to be by G. F. Bodley, and the wonderful west (Creation) window by Henry Holiday (that one required Colin Price's photographic contribution!). A visit to Bradford on Avon also brought new material, so far, on its rare "Brunel-type" railway station and Holy Trinity Church's lovely east window by Michael O'Connor.
We now have over 7000 followers on Twitter!
Mike Williams contributed "The Industrial Revolution Celebrated — Sir Andrew Baines and Andrew Ure."
Thanks to Gabriel Lombard, Professeur de piano à Pantin et Paris, for writing to point out broken links in some of material about Ruskin in French.
The site had 100,811 documents and images on the twenty-seventh.
July 2018

s July arrived, bringing fearsome heat, our robot document counter e-mailed your webmaster that the site had reached a milestone — 100,000 documents and images (100,013 to be exact).
Landow contributed a review of Heavenly Bodies: Fashion and the Catholic Imagination at the Metropolitan Museum of Art, New York, and a long essay, "Hogarth and the Victorians." Now that Tate Britain generously shares images of works in its collection, we has the opportunity to add interesting material to VW and include details of paintings one discusses, such as John Everett Millais's The North-West Passage and Christ in the House of His Parents.
While traveling to Vancouver, Canada, and then to Alaska and the Yukon Territories, Landow prepared a series of 18 excerpts from Thomas Babbington Macaulay's The History of England from the Accession of James II and various essays interlinking them to one another and to materials in the Victorian Web. Some, such as "Improvements in Agriculture" and "The Development in British Cities since the Restoration" appear as simple excerpts, whereas others have added subtitles. Thus, "The Terrible Condition of Britain's Navy in the Late Seventeenth Century" divides into sections on "Everything in disorder and in miserable condition," "Poor, Inexperienced Naval Commanders," and "Lack of Discipline," and "Changes in the Landed Classes since the Restoration" divides into "The Country Gentleman of the Seventeenth Century Compared to His Victorian Counterpart," "Isolation and Provincialism of the Seventeenth-Century Country Gentleman," and "Political Attitudes and Allegiances."
Philip Allingham and Landow have been working together on sections of works by Frederick Walker in painting, graphics, and illustration, perhaps the most interesting parts of which compare illustrations and the oil paintings derived from them, such as The Lost Path and The Vagrants. This last work has particular interest because it first appeared as an wood-engraving illustration in Good Words, after which Walker removed and added figures, changing emphasis upon the surrounding landscape in the oil painting, which then was reproduced in a steel engraving!
Allingham wrote extensive commentaries about twenty of William Harrison Ainsworth's Guy Fawkes and its illustrations.
Despite the prolonged energy-sapping heatwave here, Jackie Banerjee has put some new items online, as well as doing some updating and making some corrections. The new ones are: a six-part essay on "Becoming Heroines: Protest and Paradigm in Victorian Fiction," looking at female characters and their development in a range of novels; a biography of the late-Victorian/Edwardian artist, Sigismund Goetze, with a few of his works, such as his huge The Crown offered to Richard III at Baynard's Castle at the Royal Exchange; a famous watercolour from the Tate, Turner's Tintern Abbey; and another from the Tate, Solomon J. Solomon's affectionate painting of A Family Group: The Artist's Wife and Children ("Papa Painting").
Amitav Banerjee contributed a review of Margaret Macmillan's Women of the Raj, which brought in an evocative new sketch, Goodbye to England by Leonard Raven-Hill, of a woman on board a ship bound for India.
Simon Cooke contribute "Charles Ricketts as a Book Cover Designer," his twenty-third essay on book designers.
David Wilson, who contributed a biography of Hall Caine back in 1999, when your webmaster was on leave from Brown University to head a new honors program in Singapore, just wrote with changes to one of his paragraphs. — that's almost two decades between contact!
Thanks to Linda Thorsen for sending along Padraig Lawlor's review of Joshua King's Imagined Spiritual Communities in Britain's Age of Print, which HNet has shared with a Creative Commons permission.
Thanks to Arthur Bond for notifying us about typos in the Sydney Paget section.
On the fifteenth the site had 100,365 documents and images.
June 2018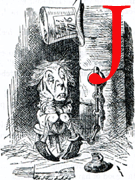 une began with your webmaster continuing to work on a series of London scenes from the late-nineteenth-century humor magazine Fun. These include cartoons with long commentaries by naive fictional visitors to the Cremone pleasure garden, the British Museum, and the National Gallery (which the character believes is called the Natural Gallery). Another set of commentaries by fictional speakers include rather bitterly satirical ones about miseries of the working poor and working at the stock exchange. Others satirize American visitors and survivors of Regency England.
Reading G.M. Young's brilliant Portrait of an Age inspired Landow to add "G. M. Young on the creation of the Board of Health," "G. M. Young on the Factory Act of '47, as the turning-point of the age," and "Too Rich and Too Poor" — G. M. Young on the Economic and Social Status of Anglican Minsters." Continuing to reread classics of Victorian scholarship from the beginning of his academic career, he added Owen Chadwick on the Earl of Shaftsbury, "The Political Effects of Kingsley's Sermon on the Church and the Working Classes," "Politics for the People, the Christian Socialist Paper," "Owen Chadwick on Pusey's Inability to Lead the Oxford Movement," Chadwick on the Founding of the Working Men's College, and Goldwin Smith's 1881 review of a Keble biography. Turning to Cardinal Newman, he wrote "John Henry Newman's attitude toward religious conversions" and drawing upon Project Gutenberg texts, he added three of his sermons: "The Unity of the Church," " The Duty of Self-Denial," and "Sudden Conversions" and an essay, "The Narrator's Sympathetic Understanding of Pagan Characters in Newman's Callista." Project Gutenberg also provided material inspiration for a set of essays about Charles Kingsley and excerpts from his work, including "Against Centralization — the Example of Pre- and Post-Revolutionary France ," "Byron and Shelley," "A Feminist Critique of Fenlon's Télémaque," ""That purifying fire was needed"," "Anglo-American shopkeepers & farmers compared to those living under the Bureaucratic Regimes of the Continent," "Frederick Denison Maurice: In Memoriam," "Kingsley's Defence of Rousseau and the Philosophes," "'Very unpicturesque, no doubt, is wealth and progress,'" "The Eighteenth Century Was the Source of Nineteenth-Century Progress," and "Why England never had an Ancien Régime." Next, again drawing upon Project Gutenberg, Landow added George MacDonald's "The Fantastic Imagination" and "The Imagination: Its Functions and Its Culture" and linked them to sitemaps for literary relations and themes.
Philip Allingham added George Cruishank's four illustrations of Smollett's Humphrey Clinker plus a Smollett timeline and brief discussion of the novelists Victorian reputation. Next, he began a series of Cruikshank's illustrations to William Harrison Ainsworth's The Miser for which he wrote a series of brief essays on eighteenth-century architecture that appears in the novel, including "The Eigheenth-Century Taste for Architectural Follies" and "William Harrison Ainsworth on the Pleasure Gardens at Ranelagh, Chelsea."
Jackie Banerjee started the month by putting up a pair of heartbreaking paintings by Frank Holl, Hush! and Hushed, as well as one on a similar theme by H. H. La Thangue: The Man with the Scythe. She then opened a new section on the paintings of Arthur Boyd Houghton, already well represented as an illustrator, with works like Mother and Child Reading, and the touching watercolour, Head of a Woman and Child. Next came another new section, this time on the Jewish architect, David Mocatta, for whom she wrote a short biography. After rewriting some earlier work, she added his first big commission, the Montefiore Synagogue in Ramsgate, and his collaboration on the splendid Ouse Valley Viaduct on the Brighton-London railway line. Many thanks to contributing photographer Colin Price for his inspiring photographs of the viaduct!
At the end of the month, JB completed a series about G. F. Bodley's important early church, All Saints, Selsley, Gloucestershire. Many thanks to Philip Pankhurst for the photographs of the church itself, and to Jim Cheshire for a batch of lovely photographs of the stained glass scheme by Morris & Co. Personal favourites among these are Morris's own The Annunciation, and Ford Madox Brown's The Nativity. She also added Baron Marochetti's Angel of the Last Judgement on the church of Saint Germain l'Auxerrois, Paris, and, with photographs from contributing photographer Colin Price, another viaduct, the Loughor Viaduct near Swansea, with its preserved section of Brunel's original structure. Finally, at the very end of the month, she reviewed an unusual and moving exhibition at the Watts Gallery, Compton, about James Henry Pullen: Inmate — Inventor — Genius.
Thanks also to Caroline Hedengren-Dillon, who sent in a marvellous four-part essay, fully illustrated with some hard-to-acquire photographs, on "Polychromy in the work of Baron Carlo Marochetti." This covers some of his most controversial works, which provoked keen debate in the Victorian period, and influenced the New Sculpture.
Andrzej Diniejko and Landow collaborated on "Benjamin Disraeli's Sibyl, or How to Reconnect the Two Nations."
Jessye Bloomfield, Assistant Curator at Tate Modern, Assistant Curator at Tate Modern, contributed a video introduction to Elizabeth Siddal. Frederick Roden contributed four essays that greatly enrich our section on Victorian religion: "British Liberal Judaism: Montefiore, Montagu, and Reforming Reform," "The Mission of Judaism: Proselytism and Conversion at the Turn of the Century," "Reuben Sachs and the crisis of Jewish assimilation," and "Israel Zangwill's Ambivalent Jewishness." Stephen Foster completed his series of essays on the man who claimed to have anticipated Darwin with "Was Patrick Matthew Obscure?" and Michael Williams continued his series of essays about reactions to the Industrial Revolution with "Pillars of Flame and Smoke at Ironbridge."
Thanks to Sarah Colegrave Fine Art for sharing images and information for the following works: Henry Barlow Carter's View of New London Bridge in June 1827. John Rennie, Esq., Engineer , Sir Hubert von Herkomer's Spring, Summer, Autumn, and Winter, George Elgar Hicks's Portrait of a Young Gentleman, Alfred William Hunt's A Rocky Shore, Alfred William Hunt's Windsor Castle — Morning, Benjamin Leader's On the Llugwy near Bettwys-y-Coed, Summer, John Roderick Demster Mackenzie's Afghan Soldier in the Karakoram Mountains, Hindu Kush, 1901, Arthur Severn's Ice on the Thames, Chelsea in Winter — by Cheyne Walk, Henry Scott Tuke's At Anchor,
Thanks to Paul Kelly from Local News in Dublin for pointing out an egregious typo.
On the twenty-fifth the site had 99,960 documents and images.
May 2018

ay began with your webmaster working on political cartoons from the humor magazines Fun and Punch, including a set on the Prime Minsters Lord John Russell, Lord Salisbury, and others. The site now has 60 cartoons with commentary on the Irish Question. Drawing upon biographies of William Gladstone and Benjamin Disraeli, your webmaster added commentaries to cartoons alluding to the Reform Bill of 1867, such as Punch's Mistaken Kindness and works of class-based humor, such as Fun's A Shaving Shop Sketch. He also created a set of cartoons on the controversial adding "Empress" to Queen Victoria's titles. In addition, he added links to cartoons and other documents to older documents about political and social history, such as David Cody's "Child Labor" (which dates from 1988), thus turning them into mini-homepages for specific subjects. Jackie Banerjee and Landow collaborated on the Punch cartoon Capital and Labour, and after she came upon Owen Jones's Gray's Elegy, an example of the influence of medieval book illumination and imitation of it in print, Landow added a selection of its pages to the section on book design.
Stimulated by a contributor's proposed series of essays on reactions to the Industrial Revolution, Landow added "J. Kitson Clark on the Industrial Revolution," "What kind of life did the Industrial Revolution offer to contemporary men and women?," "Raphael Samuel on the many forms of industrialized labor," ""Extraordinarily Lop-sided in its effects" — Mechanization & Victorian Work," "Girls and Women at Work in Victorian Mines, Quarries, and Brickworks," "Victorian Brickworks," and "Merfyn Jones on Work in the Slate Quarries of North Wales." He also added a series of cartoons from the Victorian magazine, Fun, about workers and class-based humor, including A Shaving Shop Sketch, Labour's Wrongs, and A Broad Hint for a Broad-Head plus a poem, "The Daily Governess's Trials."
Philip Allingham has completed his massive "illustrations of Robinson Crusoe" project with Wal Paget's 118 plates. He next added images and commentaries for all 25 plates for George Cruikshank's The Bachelor's Own Book; Or, The Progress Of Mr. Lambkin, In The Pursuit Of Pleasure And Amusement.
At the end of April/beginning of this month, Jacqueline Banerjee reviewed Paul Dobraszczyk's very enjoyable book on Art, Ornament and Architecture in Victorian Britain, and (inspired by that) added some material to much earlier pieces on Brighton Palace Pier and West Pier, and added some new work, including Brighton seafront structures, the pioneering Volks Electric Railway, and Brighton Aquarium. She also added G. F. Watts's portrait of Lord Shaftesbury, Lutyens's war memorial in Hove, and "Little Ben," the cast-iron scale model of Big Ben close to Victoria Station. Later in the month she added a short essay on the Imperial Federation League; Owen Jones's Crystal Palace Bazaar; and St James's Hall in London's West End, and a four-part essay on Anne Brontë's Agnes Grey and Henry James's The Turn of the Screw (revised from an earlier version published in the journal English Studies). Having started a new section for South and Mid-Wales, she also added a short piece on Cardiff's Roath Park. A recent visit to the Guildhall Art Gallery then inspired a new look at the Scottish artist, Thomas Faed, with a biography and several new paintings, including one of his best-loved works, Highland Mary. This was followed by a review of Sublime Symmetry, an exhibition at the Guildhall of William De Morgan's ceramics, focusing most revealingly on the mathematical side of his designs.
Derek Scott contributed two essays — "British Musical Comedy in the 1890s: Modernity without Modernism" and "Music Hall: Regulations and Behaviour in a British Cultural Institution" as well as two performances of Victorian parlor songs — Shells of Ocean and In the Gloaming.
Simon Cooke contributed "'Metaphysical Medicine': de Boismont, Le Fanu and a Source for 'Green Tea'."
Thank you to Amitav Banerjee, whose review of Helen Smith's The Uncommon Reader: A Life of Edward Garnett brings out Garnett's role as "enabler" to some major authors in the late-Victorian and Edwardian periods.
As the month ended, Inés Cardoso Albarracin translated all eight chapters of Sally Mitchell's Dinah Mulock Craik, which Asun López-Varela Azcárate edited and revised after which Landow did the final formatting and linking. Elena Sevilla Alonso also contributed "La Novela Sensacionalista Victoriana, 1860-1880 — 'predicando el descaro en lugar del juicio,'" her translation of Allingham's introduction to the sensation novel, and "Ferrocarriles y literatura victoriana: una introducción," her translation of Landow's discussion of railways and Victorian literature.
Thanks to the Fine Art Society for sharing images and information about works in the gallery, including William Joseph J.C. Bond's Cattle Grazing with Sefton Church Beyond, John William Inchbold's Trait, Montreux, Lake Geneva, Cecil Gordon Lawson's Shepherd and his Flock, in a River Meadow and Barden Towers, Wharfedale, Yorkshire, and James McBey's Dunkirk, Pas de Calais plus George Bernard O'Neill's two etchings, The Barber and The Welcome.
Thanks also to the Maas Gallery for sharing images and information about works in the gallery, including Barbara Bodichon's Ventnor, Isle of Wight, Alfred William Hunt's Snowdon after an April Hailstorm/span>, three paintings by Edwin Longsden Long (An Egyptian Girl with a Sistrum, Nouzhatoul-aouadat - A Study, and The Mandolin Player), two by Henry Moore (Across Shipload Bay to Lundy Island, North Devon. and Sunset on the Coast), two by Sir Edward John Poynter (The Knot and Reading). and Sir Hubert Herkomer's drawing, Hagar and Alexander Munro's bas relief portrait, Pauline, Lady Trevelyan.
Thanks also to a private collector who shared images and information about the following works of sculpture: Robert Anning Bell's Sleeping Child Flanked by Angels, Robert Cooper's Britannia, and Henry Weigall's John Flaxman.
As of the twenty-eight the site had 99,617 documents and images.
April 2018

pril began with your webmaster in London, where he met four of our editors and regular contributors in the first few days. While trying to get over jetlag, Landow transcribed one of the most important sermons of Henry Melville, the favorite preacher of Ruskin, Gladstone, and Burne-Jones — "The First Prophecy." Next, Landow examined arguments against Judaism in "Henry Melvill on the "Infidelity of the Jews"." He also added photographs of furniture Pugin designed for the House of Lords as well as a cabinet for his own use. In addition, a photograph of E. H. Godwin's beautiful display cabinet in the Victoria & Albert Museum complemented another version of this furniture added to the Victorian Web seventeen years ago. During one of several visits to Trafalgar Square, he photographed and wrote "Another Bullgod Arrives in London — Michael Rakowitz's Trafalgar Square Sculpture," comparing Rakowitz's tin-can recreation of Lamassu, a winged deity that guarded the entrance to the ancient Assyrian city of Nineveh to Rossetti's poem about a similar one.
After Bill Henry lent GPL a copy of Roy Jenkins's biography of Gladstone, he added a few brief essays ("What was at stake and what was reformed in the 1867 Reform Act?" and "That "sad farce" — the Ecclesiastical Titles Act") and a brief excerpt from Jenkins ("Robert Peel as Gladstone's Mentor").
Philip Allingham has created the first sixty (!) Cassell illustrations of Robinson Crusoe with substantial commentaries, and as part of his project to create material on Victorian illustrations of canonical works, he has just created sections on Henry Fielding and Oliver Goldsmith.
Thanks to Adrian Powter, a new contributor who sent in about two hundred photographs of G. F. Bodley's All Saints, Jesus Lane, Cambridge, Jacqueline Banerjee was able to put online new work by Bodley, who designed the church and many of its fittings, and William Morris and Charles Eamer Kempe, who were responsible for much of the interior decoration. The east window alone was a project, with figures by Edward Burne-Jones and Ford Madox Brown (including his St Peter, which looks rather like him), as well as Morris himself. Then there were Kempe's windows, such as one featuring a splendid dragon, and Ward and Hughes's windows, including some Good Shepherd lights, and Douglas Strachan's later Womanhood window. Among much else is a magnificent chancel-arch mural by Wyndham Hope Hughes, and last but not least came the eye-catching sanctuary tiles by the Godwin firm in Herefordshire.
Later, JB added three more paintings by John Callcott Horsley, including his portrait of Richard Norman Shaw, and wrote about Norman Shaw's first important domestic commission, to remodel Horsley's house in Cranbrook, Kent — Willesley. In the sculpture section, she wrote a short piece about a typical piece of street furniture, a cattle trough and drinking fountain, now a raised flower-bed! She also put online two new reviews: many thanks to Cercles and its reviewers for sharing with us Laurent Bury's review of Jenny Uglow's biography of Edward Lear (complementing Simon Cooke's on the same book); and Elizabeth Helsinger's review of Wendy Graham's Critics, Coteries, and Pre-Raphaelite Celebrity.
Simon Cooke has contributed an essay, 'This Queer Corner of the World': Tourism, Colonialism, and Le Fanu's Writing of Wales and a biography of Thomas Robert Macquoidb and essays on his work as an illustrator and book cover Designer. In addition he photographed Caerphilly Castle, South Glamorgan, Wales.
Tim Willasey-Wilsey contributed three pieces — one on the grave of Jane Austin's brother in what is now Sri Lanka, another an 1843 memorial for victims of cholera in Sri Lanka, and an official list of the dead civilians and members of the military.
Robert Freidus, one of our Contributing Photographers, sent in a fine set of photographs of Newbury Abbot Trent's memorial in Bath for King Edward VII, which is also known as The Peacekeeper, for which Landow created an HTML document and made perspective and color corrections.
Catherine Layton sent in an essay on the relation of a scandal involving the Duchess of Sutherland to Wilde's plays and a second entitled "When Divorce was Out of the Question: the Case of the 3rd Duke of Sutherland and His Lover," after which she and GPL team dup to write "The Origins of Victorian Divorce Law." Thanks also to Lucy Paquette for her new piece on a topic of great interest: "French Painter James Tissot's British Clients: Rising Industrialists." Heidi Renée Aijala contributed "Sentimentalism in Victorian Reform Literature." Robert H. Ellison shared with us "A Rhetorical Comparison of Spurgeon, Newman, and MacDonald."
A collector who wishes to remain anonymous has contributed photographs of medals and sculpture. Thus far your webmaster has formatted and put online the following works: The Bromsgrove Guild 's Joan of Arc, Edward Onslow Ford's Folly, Emmeline Halse's Can't You Talk?, Violet Harris's Pan, William Goscombe John's Bernhard Steinhart, Edouard Lanteri's Sleeping Mother & Child, Sir W. Hamo Thornycroft's A Soldier of the 129th Baluchis, George Tinworth's The Queen of Sheba's Visit to Solomon, and Albert Toft's terracotta untitled bas relief male portrait. The same collector shared photographs of six medals by Frank Bowcher plus C. J. Allen's Felicia Dorothea Hemans medal for Lyrical Poetry and the Mary Kingsley medal for the Liverpool School of Tropical Medicine, E. Ortner's Thomas Gainsborough, Edward W. Wyon's May Morning. In addition he contributed photographs of Katie Harris's art nouveau mirror.
On the thirtieth the site had 98,963 documents and images.
March 2018

review of Stewart Dippel and Jeffrey F. Champlin's Redeemed at Countless Cost": The Recovery of Iconographic Theology and Religious Experience from 1850 to 2000 — a book which ranges from seventeenth-century theology to Norman Rockwell, Russian icons, Quo Vadis, and Tolstoy — occupied the first days of the month along with editing Stephen Foster's multiple essays on Patrick Matthew, a fascinating Scottish anticipator of Darwin's theory of natural selection.
This month, Jacqueline Banerjee added a short biography of artist William Holman Hunt, and some works by George Wittet, one of the last architects of the Raj in India — whose most famous work is the Gateway of India in Mumbai. She then wrote about Charles Barry's remodelling of Kingston Lacy, with its listed stable and coach house block by Thomas Henry Wyatt. The house has a loggia displaying some of Baron Carlo Marochetti's major works: King Charles I, Sir John Bankes and his heroic wife Lady Mary Bankes. These were the expiatory monuments which preceded the one discussed at length by Caroline Hedengren-Dillon (see below). Amusingly, there are also images of the bronze tortoises that Marochetti modelled for the terrace at Kingston Lacy! At the end of the month, JB added two previously published reviews, both now illustrated and slightly extended. One is of Lucinda Hawksley's Bitten by Witch-Fever: Wallpaper & Arsenic in the Victorian Home, and the other is of William Hughes's That Devil's Trick: Hypnotism and the Victorian Imagination.
Andrzej Diniejko contributed "From an Age of Ruins to an Age of Hope in Benjamin Disraeli's Coningsby" and a brief introductions to parodies of Disraeli's novels plus material on his Pro-Semitism.
Caroline Hedengren-Dillon, one of our contributors from France, has contributed a fascinating photo essay on a Victorian queen's commission of a monument for a seventeenth-century Stuart princess that includes the search for a beautiful model for the monument. See Baron Marochetti's Monument to Princess Elizabeth.
Penelope Harris reviewed of Liz Davenport's Woodchester: A Gothic Vision: The Story of William Leigh, Benjamin Bucknall and the Building of Woodchester Mansion. Felix Henry Santos e-mailed from Spain with an engraving of an English naval officer leading an army regiment in battle in what seems to be India. Tim Willasey-Wilsey, Assistant Editor for Military and Colonial History, immediately identified the naval commander as William Peel, the son of the Prime Minister..
Thanks to Ruth Richardson for sharing a delightful Victorian parody of sensation fiction and to Dr. J. F. Derry of Edinburgh for correcting some typos.
On the twenty-sixth the site has 98,221 documents and images.
February 2018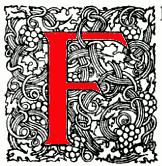 ebruary began with your webmaster collaborating with Philip Allingham on a project involving illustrations to Defoe's Robinson Crusoe, a book about which he wrote a chapter in Images of Crisis published way back in 1982 and is available on the site. Landow created a section for Thomas Stothard's paintings as a companion to the one in illustration created in 2004 and to which Allingham added four illustrations to Defoe's novel. Together they cobbled together a brief biography of Stothard and a section on Defoe, emphasizing the eighteenth- and nineteenth-century editions and illustrations of his famous novel. Landow then added ten of his illustrations to Samuel Roger's Italy and created a section on Robinson Crusoe in the illustration section.
Landow also reviewed Marilyn Palmer and Ian West's "Technology in the Country House" and also created a home page for Victorian spiritualism to which he added Punch's satirical commentary on the subject. This is a good place to mention a few items omitted from last month's "What's New," such as Walter Crane's two-part essay "Needlework as a Mode of Artistic Expression."
Philip Allingham completed work on another mammoth illustration project, scanning all 91 of William Alfred Delamotte's images of Windsor Castle, identifying and adding the texts they illustrate, and providing commentaries. Continuing with the Crusoe project, Allingham then added a dozen images from adaptations of the novel for children plus seven illustrations of the novel by Phiz and nine by Sir John Gilbert.
Before setting off for a short trip to India, Jacqueline Banerjee reviewed the EY Exhibition: Impressionists in London, at Tate Britain, and added several commentaries on Whistler to the paintings section, including one on his Nocturne: Blue and Silver — Chelsea; also one on Gustave Doré's powerful Sister of Charity Saving a Child, Episode in the Siege of Paris. (Both of these were in the exhibition.) On her return, she opened a new section on Eyre Crowe, the artist who accompanied Thackeray on his tour of America. This includes some of his paintings, such as his A Slave Market, Richmond, Va, and several of his sketches, including one of Thackeray lecturing in New York. Another new painting for the website was William Dyce's David in the Wilderness. Lastly, she put online the Watts Gallery's press release about an upcoming (exciting!) Pre-Raphaelite exhibition.
Andrzej Diniejko has contributed two essays on Disraeli —  "Endymion — Benjamin Disraeli's Nostalgic Dream of Bygone Years" and "Race and the Jewish Question in Endymion."
Simon Cooke contributed "Randolph Caldecott and Kate Greenaway as Book Cover Designers" plus half a dozen images to accompany his essay.
Thanks to the Fine Art Society for sharing paintings in their collection and information about them — William Ewart Lockhart's  Portrait of Alice Mary Robson, Lady Rowallan in White, Frank Miles's  Brown Study [Eveleen Myers (née Tennant)] , and Frederic Sandy's Marie Meredith (the novelist's daughter).
Thanks once again also to the Maas Gallery for sharing images and information about individual Victorian paintings, including John Brett's Study for Chagford (a Moorland Scene) and Longships, George H. Broughton's The Leaf and The Flower, William Etty's Bathing Nude, Thomas Faed's Sir Luke Fildes's Norah and The Green Shawl, Thomas Faed's West Highland Cottage Interior, Edward Reginald Frampton's A Meadow beneath Mountains, Thomas Cooper Gotch's Little Boo, Keeley Halswelle's Gibraltar, from the Spanish Shore, East Anglian Marsh, and Skye, James Thomas Linnell's Mother Meldrum's Cave, Benjamin Williams Leader's Moel Siabod — in the Valley of the Lledr, Study of a Cottage Interior, and A View of Frog Lane, Henry Moore's Glen Orchy, Storm coming on and Near Margate — Evening, Dante Gabriel Rossetti's The Hummingbird, James Smetham's Dante and Virgil in Vallombrosa, and William Cave Thomas's Hope Cherishing the Drooping.
Colette Keaveny contributed a biography and bibliography for Talwin Morris, the Glasgow School designer. Graham Lupp sent in another of his "Postcards from Oz," this latest taking the form of an excerpt from his recent book on Australian architecture — "The Mount Pleasant Estate, Ophir Road, Bathurst." Jim Spates added "The Ruskin Compendia," a bibliographical list of selections from Ruskin's works.
Priti Agarwal translated Credits: Who Created The Victorian Web? into Hindi.
Susanna Plummer write to share the news that the Watts Gallery's latest exhibition, "A Pre-Raphaelite Collection Unveiled: The Cecil French Bequest," will open on 6 March 2018 and run to 3 June 2018.
Thanks to Philip Bentley, who e-mailed from Sussex to point out a bad link and to Nick Hide from the Clan David Association, who wrote to correct an error in the statue of Flora Macdonald by Andrew Davidson.
On the twenty-sixth the site had 97,871 documents and images.
January 2018

he new year began with your webmaster adding more than two dozen of the Martin Brothers ceramic works shared with us by AD Antiques to the various galleries for birds and grotesques, people (and faces), and both tall vases and wide objects. A typical bit of teamwork between Landow and Jackie Banerjee started when she created detailed photo essays on sgraffito work by Heywood Sumner: while paging through the Hathi Trust Digital Library's online version of a copy of International Studio in the University of Minnesota Library, Landow came upon an article on Sumner that credited Francis Wollaston Thomas Moody with both reviving the technique and using it to decorate what is now the Victoria & Albert Museum. Your webmaster had in fact photographed a series of such panels but had not known who designed them. With this information in hand he created a homepage for Moody that contains links to both the photographs and Moody's drawings found in an article in the Magazine of Art suggested by Banerjee, who also pointed out that the mosaics on the Museum of Childhood that Landow had photographed some years ago were also Moody's.
Philip Allingham brought to a close another of his large projects — a set of commentaries on the complete set of George Cruikshank's illustrations for Windsor Castle by William Harrison Ainsworth. As the month ended, he began to add the work of the Sandhurst drawing-master Alfred Delamotte, who provided almost 100 line-drawings of the castle and grounds as they appeared 170 years ago.
Still up in the Highlands (so to speak) Jacqueline Banerjee wrote about some more buildings designed by Alexander Ross, including one of his many Free Church of Scotland churches, the parish church at Invergordon, his Rose Street Iron Foundry, Inverness, and Lerwick Town Hall in the Shetlands. The partnerships entered into by James Matthews also produced some striking works, like the former Caledonian Bank in Inverness. William Burn was another important architect, who designed the Sheriff Court in Inverness, part of the castle there. She then looked at Highland Railway and Aviemore Station, and the Strathspey Railway that runs from there. Turning to something very different, she enjoyed looking at John Frederick Lewis's famous painting of A Frank Encampment in the Desert of Mount Sinai.
Later in the month she added Colin Price's lovely photographs of nearly all the John Hardman & Co. stained glass windows in Inverness Cathedral, added a six-part article on Pain in Charlotte Brontë's Novels, and Its Critical Reception updated from one she had previously published in the Victorian Newsletter, and added several paintings by James Tissot, including his well-known The Ball on Shipboard.
Andrzej Diniejko continued his studies of Disraeli's works with "Romance, Religion and Politics in Benjamin Disraeli's Lothair."
Simon Cooke wrote an "An Introduction to the Guild of Women Binders" with numerous examples of its members' leather book bindings. He next contributed "Walter Crane as a Book Cover Designer," an authoritative study of its subject to which he added, at month's end, a dozen color plates.
After Jackie Banerjee sent the URL for the special issue of the 1898 Art Journal devoted to Crane, Landow added several dozen images to the sections containing that artist's ceramics, illustrations, paintings, sculpture, stained glass, and textiles, and wallpaper. Mining the 1898 Art Journal, Landow also added Crane's own autobiographical remarks on his childhood and early influences, history of his work with ceramics and textiles as well as his early painting. Two wonderful online resources, the Hathi Trust Digital Library and the Internet Archive, provided the material for all this material on Crane, the Internet Archive in this case providing superior images and the Hathi Digital Library Trust providing more accurate text that became the basis of Landow's transcriptions. This same source provided additional material for Frank Bowcher (The Cope and Nichol School of Painting medal, Royal College of Music Medal), and Medal Struck by the Rajah Supendo Mohum Tagore in Honour of the Duke of York's Wedding) and Alfred Drury (James Isham, Esq. and The Sacrifice of Isaac).
Giedrius Sadauskas translated "Auguste Comte, Positivism, and the Religion of Humanity" into Lithuanian as "Auguste Comte, Pozityvizmas ir Žmonijos Religija."
Dr. Oindrila Ghosh, Associate Professor & Head of the Department of English at Diamond Harbour Women's University in West Bengal, India, contributed "Bollywood's Long Love Affair with Thomas Hardy's Novels: Adaptations and Cultural Appropriations." Colette Keaveny, MA, a new contributor, wrote "The Glasgow Style: A Brief Introduction," "Ann Macbeth," and "Margaret Gilmour." Landow added a dozen images of Macbeth's works from the 1902 Studio.
Thanks to Bob McEachern for pointing out an error in the caption of one of John Collier's illustrations.
On the twenty-ninth the site had 97,222 documents and images.
December

he last month of the year begins, and drawing upon material from Peter Galison's Einstein's Clocks, The Illustrated London News, and Fun, you webmaster added "The Atlantic Telegraph Cable Breaks and Is Later Recovered," which includes a discussion of the economic, political, and scientific contexts of undersea telegraphy. Another section of Galison's book led to "Why blow up the Greenwich Observatory?."
Landow has also continued to add interesting political and other cartoons from Punch and Fun. Examples include one about the Deceased Wife's Sister Act, which forbid a widower from marrying his late wife's sister, and The Last Legacy of the Old Year, Fun's comment on the Tay Bridge Disaster of 1879. Thanks to Peyton Skipwith and Liss Llewellyn Fine Art for sharing with us late Victorian paintings, including Richard Anning Bell's Sabina, Walter Crane's Boats in an Italian Harbour, Charles Haselwood Shannon 's Woman at a Table, and three by William Strang — The Opera Cloak, Barbara Horder, and The Listener.
This month Jacqueline Banerjee added short photo-essays on Carisbrooke Castle on the Isle of Wight, which Philip Hardwick worked on in the Victorian period, and the St Nicholas chapel, which was rebuilt by the prolific and aptly named Isle of Wight architect, Percy Stone. She also added a brief comment on Tennyson at Freshwater, and a dedicatory poem he wrote there. Then made a gallery for the Brontë sisters, with more than twenty pictures, mostly historic ones, of important people and places associated with them, and a few illustrations of their novels (but there is room for many more!). She also added her five-part previously published essay, "Sources and Outcomes of Adolescent Crises in Emily Brontë's Wuthering Heights.
She then turned to Scotland, starting new sections on the Highlands and Islands, and the prolific Scottish architect, Alexander Ross — which so far includes only a few of his hundreds of buildings. The most important is Inverness Cathedral, which has a fine tympanum by Thomas Earp, and also some work by the Scottish sculptor Andrew Davidson. But the new section on Davidson starts outside the cathedral, with his well-known statue of Flora Macdonald on Castle Hill opposite.
Thanks to the Fine Art Society for sharing images and information of numerous important works, including Edward Duncan's Seaforth House, Simonstown, Thomas Faed's Mill on the Fleet, Gatehouse of Fleet, John Linnell's A View Near Hampstead, David Roberts's Interior of San Giovanni e San Paolo, James Baker Pyne's The Vales Of Ennerdale And Buttermere, George Richmond's Study of Soldiers, William Simpson's The Sakrah, The Sacred Rock, Jerusalem, James Ward's The Bunch of Grapes Tavern, and James Dawson Watson's Fireside Thoughts.
Thanks also to Monika Brown, Professor of English, University of North Carolina Pembroke, for sharing her two bibliographies with our readers: "Theoretical Discussions of Historical Fiction in English Criticism, 1830-70" and "Historical Novels Noted in the British Press, 1830-70." Landow scanned page images from the microfilm copy of the dissertation Professor Brown provided, used software to convert them to text, proof-read them for scanning errors, and finally formatted them in HTMl for the site. Once the 800 or so titles were available on the Victorian Web, Landow then created a dozen bibliographies of titles of works set in specific periods, such as the Ancient World: Egypt, Greece, and Rome, British India and South Asia, and Pirates, Buccaneers, and Privateers. Later, Landow added "Recent Books on Historical Fiction" and an examination why the style G. P. R. James, a once widely popular writer of historical novels, is so unappealing to twenty-first century readers.
On the twenty-fifth the site had 96,554 documents and images.
November

he month began with your webmaster in the second week of a ship voyage down the Rhine and Mosel rivers having moved from Switzerland and France to Germany, the Netherlands, and finally Belgium. The trip has provided interesting comparative examples of Romanesque Revival, Gothic Revival architecture in Germany as well as photographs of windmills, such as those used to drain the fens, and examples of some of the inspirations for Pont Street Dutch. Finally, Antwerp's Cathedral of our Lady provided an example of the brazen serpent in ecclesiastical art.
Philip Allingham, who has almost completed his commentaries on each of George Cruikshank's hundred illustrations for W. H. Ainsworth's The Tower of London, announces that Palgrave Macmillan has just published his "A Production of Two Cities and of Four Illustrators" in Dickens and the Virtual City: Urban Perception and the Production of Social Space, which Estelle Murail and Sara Thornton edited.
The Christmas season is a busy one for publishers, and Jacqueline Banerjee reviewed two new books: Kathryn Sutherland's edition of essays, Jane Austen: Novelist in the World and Mimi Matthews's The Pug Who Bit Napoleon. Returning to the Isle of Wight again, she wrote about three historic piers: Yarmouth, Ryde and Sandown. With photographs sent in by Simon Cooke, she also wrote about Henry Wilson's unique Brithdir Church in Wales, Lincoln Cathedral, and G. F. Watts's statue of Tennyson outside the latter. Special thanks to Simon's son Laurence for his contribution here. She added several new paintings, including Ford Madox Brown's Take Your Son, Sir!; Henry Treffry Dunn's watercolours of Dante Gabriel Rossetti's Bedroom at Tudor House, Cheyne Walk, and Dante Gabriel Rossetti; Theodore Watts-Dunton in Rossetti's drawing room; Millais's Mariana, which we only had a small version of before; William Orpen's The Mirror and John Phillip's Partial Copy of "Las Meninas" [by Velásquez]. She also added sketches of the Ghent altarpiece by Sir Edward Burne-Jones.
Towards the end of the month, JB added another review — of "Death in the Ice," the exhibition about the lost Franklin expedition at the National Maritime Museum, Greenwich, as well as the book by Gillian Hutchinson, Sir John Franklin's Erebus and Terror Expedition. She also put in Prince Frederick's Barge at the same museum; the Town Church, Guernsey (to help bring some memorial sculpture together); St James's Church, Yarmouth; and some other interesting buildings on the Isle of Wight, such as the old pumping station in Ventnor. Another contribution was a new section on the stained glass firm of Ward and Hughes, which is already filling up thanks to some batches of lovely photos from contributing photographer Colin Price — lots more to come here!
Many thanks to Amitav Banerjee for reviewing William Dalrymple and Anita Anand's Ko-hi-Noor about the famous and contentious diamond, and Madeleine Emerald Thiele for her review of the current National Gallery exhibition, "Reflections: Van Eyck and the Pre-Raphaelites."
Andrzej Diniejko, our Contributing Editor from Poland, contributed "Oscar Wilde's Vision of Aesthetic Socialism."
Simon Cooke reviewed of Jenny Uglow's Mr Lear: A Life of Art and Nonsense and later in the month contributed "Richard Doyle and the Great Sea-Serpent." As the month ended he added three book bindings by William Ralston.
Tony Schwab contributed "The Value of Goodness: On Re-reading Oliver Twist." Colette Keaveny has written an introduction to the Glasgow Style and an brief essay on Ann Macbeth.
Artur Weber translated Diane Greco Josefowicz's "The Wave Theory of Light" into Portuguese.
Thanks to James Snyder for pointing out a gaff on one of the essays on Wilde.
On the twenty-seventh the site had 96,197 documents and images.
October 2017

s the month began your webmaster added three more sculptors to the sculpture section —  J. Delahunt, Thomas Tyrell, and Charles Palmer — plus works by several others, including Charles de Sousy Ricketts (Salome in the Lap of Herodias and Centaur and Baby Faun), Ruby Levick (Seaweed), Edith C. Maryon (The Messenger of Death), and William Reynolds-Stephens (MacDonald, Colossal Bronze Frog, and The Scout at War), In addition Landow added C. Lewis Hind's illustrated article about Ricketts from The Studio and a brief biography of William Calder Marshall from the Annual Report of the Royal Scottish Academy. Still looking without success for examples of work by the sculptor Crook, encountered enough material to create sections on the painter Anna Airy (of whom Crook did a portrait bust), James McBey, and Arthur J. Gaskin. He also added photograph and description of a London men's club named after Thomas Carlyle.
After idly pulling H. L. Mencken's Smart Set criticism off one of his book shelves, your webmaster added "'Human life is a seeking without a finding': Conrads's philosophy of life" and "Mencken on Joseph Conrads's dark humor" to our section on that author.
After Robert Freidus sent along a DVD packed with his photographs of architecture and sculpture, your webmaster opened a section on Draper's Hall with links thus far to fifteen works of architectural sculpture by Edward Wyon, four by John Francis, a version of John Gibson's Tinted Venus, and six paintings by Herbert J. Draper. After Landow returns from cruising down the Rhine and Moselle, the project will continue.
Still on the Isle of Wight (in mind, at least), Jacqueline Banerjee wrote about the unique royal church of St Mildred's — the estate church for Osborne, which Prince Albert played a large part in designing. Its interior is full of memories of the royal family. She also wrote about the stained glass in its transepts by John Hardman, and (realising we hadn't included it yet) Sir Alfred Gilbert's statue of Queen Victoria in Winchester Castle — as well as Harry Furniss's irreverent cartoon about it! Looking up Queen Victoria's life, she included some new episodes from it, such as the laying of the foundation stone of the Royal Albert Hall. She also added Millais's well-known painting, Hearts are Trumps, before moving on to Scotland, where her autumn trip provided material for the Glenfinnan Viaduct, and for a new section bringing together older as well as fresh work on Scottish railways (not yet complete).
Recently we included Viveka Hansen's interesting piece, "Jet and Dressed in Black," about the use of jet beads for mourning costumes.
Thanks to Ian McCormick of Leeds University for providing a bibliography, which has been added to our material on prostitution and to Richard Griffiths, who provided information about one of Arthur George Walker's funerary sculptures. Thanks to Wayne Kavanagh, an undergraduate at the Open University, for notifying us about a typo. Thanks also to Namdev Ravkale for providing information about The Victoria Terminus, Bombay (now Mumbai's Chhatrapati Shivaji Terminus) and correcting an error.
Announcements: Marty Gould, Marie Curie Fellow, Brunel University, announces a symposium, "Dickens Adapting, Dickens Adapted." Professor Cian Duffy of the Centre for Languages and Literature, Lund University, Sweden announces a conference on Wilde, Beardsley, and the Fin de Siècle.
On the twenty-third the site had 95,752 documents, images, and sound files.
September 2017

our webmaster began the month by adding a cartoon from Fun on the subject of the way the pollution in late-Victorian England destroyed sculpture and architecture. Punch provided John Tenniel's Wilberforce Secundus, whose commentary on Sunday schools combines allusions to Dickens's Bumble and to William Wilberforce, a prominent leader of the antislavery movement. Still drawing on wonderful internet resources provided by the Internet Archive and the Hathi Digital Library Trust, Landow created a section of more than twenty cartoons from Punch and commentary about the campaign for the Second Reform Bill of 1867.
After Katherine Harris contacted us about her grandfather, the father Thomas Mewburn Crook, Landow created a section on the sculptor, made a timeline based on the information in Harris's site, and added a portrait of Crook from the National Portrait Gallery and thirty examples of his work. Looking through online versions of The Academy and Architecture Review for more of his work, Landow hasn't found any thus far but he did come across and add images of two works by William Reid Dick (Silence and The Kelpie), three by Richard Garbe (Mother and Child, Adolescence, and Mask in Black Marble) and another three by Charles Hartwell (The Kilpin of the Burn, V.C. Le Caleau, 1914, and The Last of Dee). In addition, he added two drawings of Claude W. Ferrie's the Western Synagogue in London.
In the course of creating commentaries for Cruikshank's two Hogarthian temperance series, The Bottle and The Drunkard's Children, Philip Allingham contributed a brief discussion of bawdy Victorian songs. He next created a material on Matthew "Monk" Lewis for the Previctorian section of the site.
Returning to the Isle of Wight, Jacqueline Banerjee added several new pictures to an earlier piece on the exterior of Osborne House, and wrote about several of Baron Marochetti's sculptures there, Princess Victoire, Duchesse of Nemours, Princess Gouramma of Coorg and Maharajah Duleep Singh. Coming across Sir Joseph Edgar Boehm's rather unflattering bust of Henry Cole at the National Portrait Gallery, she also added that, and at Art UK she found William McTaggart's lovely painting, Dora. Then she went back to Osborne, writing about the interiors of the Pavilion, Main Wing and Durbar wing, and the house's magnificent terraces, its walled garden, the royal children's Swiss Cottage, museum and Victoria Fort and Albert Barracks there, as well as the Queen's bathing machine at Osborne beach. She also added some buildings by John Johnson, including Bootle Town Hall and the Gravesend Clock Tower. At the end of the month the online journal Cercles shared with us her review of Benjamin Dabby's Women as Public Moralists in Britain: From the Bluestockings to Virginia Woolf.
Many thanks to Ellen Moody for her very positive review of Nick Holland's In Search of Anne Brontē, and to new contributor Madeleine Emerald Thiele for an equally appreciative review of the current Leighton House Exhibition, "At Home in Antiquity" (evidently a must-see). Thank you also to Samantha Ellis for writing in to correct a couple of "errors or misunderstandings" in references to her own recent biography of Anne Brontë, Take Courage: Anne Bronte and the Art of Life. It is great to see this author getting her due at last.
Andrzej Diniejko continued his critical discussions of Benjamin Disraeli's novels with Tancred as an Imperial Utopia.
Simon Cooke introduced a new illustrator — Warwick Goble — sending in documents and images for seven of his illustrations for H. G. Well's War of the Worlds.
Thanks to Andy Rose of the Madelely Town Council for sharing photographs and captions for the Anstice Memorial Workmen's Club and Institute by John Johnson. Dr. Divya Athmanathan, Assistant Professor, Department of Humanities and Social Sciences, Indian Institute of Technology Madras, contributed, "The 'secret of the bedstead': Unraveling the domestic machinery in Wilkie "A Collins's Terribly Strange Bed" (1852)." Charles DePaolo, a frequent contributor, contributed "Joseph Lister, James Syme, and Victorian Medical Education." Brook Chalmers of Asgard Secure Steel Storage in Bradford shared a timeline of passenger service in Bradford and images of the former trolley barn/
Lynly Loh's team at Down To Five translated David Cody's's "Child Labor" as "Buruh Kanak-Kanak."
On the twenty-fifth the site had 95,096 documents, images, and sound files.
August 2017

s the month began, your webmaster transcribed three of Punch's parodies —  "So from the Castle Gate," a send-up of William Morris, "On Margate Sands," a parody of Matthew Arnold's "Dover Beach," and "Margate Sands," supposedly W. E. Henley's version of the same subject. Landow next added fifteen works by Leonard Raven-Hill that demonstrate the wide range of his Punch illustrations, after which he created a section on the fairy and fantasy illustrations of Thomas Maybank.
Returning after many years to the Great Exhibition of 1852, Landow drew upon The Illustrated London News for Joseph Paxton's lecture explaining his experiments with glass architecture that provided the basis of the Crystal Palace. The same periodical provided twenty illustrations for a new section on the building's construction. Near the end of the month Landow again drew upon the The Illustrated London News for images and comments on two works of sculpture — John Bell's Eve and
Philip V. Allingham contributed a biography of the humorist Douglas Jerrold, and Landow added four portraits of the author from the collection of the National Portrait Gallery. Allingham then wrote detailed essays on each of George Cruikshank's Hogarthian nine-part temperance series, The Bottle. Beginning with the first plate. The Bottle is brought out for the first time: The husband induces his wife "Just to take a drop". As part of this large project he also wrote "Charles Dickens, His Illustrators, and Representing Violence toward Women." His next project: Cruikshank's multi-part series The Drunkard. Allingham next wrote similar commentaries containing critical analyses by him and other scholars for Cruikshank's eight-part sequel, The Drunkard's Children, ending with one of the artist's most famous illustrations, which depicts the daughter's suicide. This second Cruikshank project also produced "Transportation as Judicial Punishment in Nineteenth-Century Britain" and "'Transported for Life' in Cruikshank and Dickens."
Early in the month, Jacqueline Banerjee went to the Isle of Wight. It was a kind of busman's holiday, as there is so much of Victorian interest there. On returning, she first wrote about its railways, including their history, the notable nineteenth-century locomotives still running on the island's heritage line, like the Freshwater, their coaching stock and so forth. Taking a break from the IOW she added a local historic passenger boat, the Yarmouth Belle, and Richard Dadd's portrait of one of his physicians, Sir Alexander Morison, together with another unusual pastoral scene, Wandering Musicians. Later she looked at a new (for us) sculptor, John Francis, who worked with Prince Albert on a couple of projects, one of which was a sculpture of his favourite greyhound, Eos. Then she wrote about Guglielmo Marconi, and the beginning of wireless telegraphy at the very end of the Victorian period.
Dr. B, who run sour Twitter feed, points that that we now have 5,100+ followers on Twitter.
Simon Cooke created a section the graphics section on the great Victorian wood-engraver, Joseph Swain, contributing a biography, critical essay, including a bibliography of primary and secondary sources, and a list of museum holdings of Swain's proofs, prints, and wood-blocks, after which he wrote a biography of William Harcourt Hooper, one of Swain's staff.
Tim Willasey-Wilsey contributed a photo essay on the Memorial for Brigadier Malcolm McNeill in St Mary's Madras (Chennai) and photographs of the church, which is not only the earliest Anglican church in India but claims to be the first east of Suez, built in 1680.
Dominic Crawford Collins has contributed an introduction to My Secret Life plus other materials, including bibliographies of its publishing history and recent criticism.
John Lehman, founder of the Coat of Arms Database, commissioned Jack Turton to write for us "The Social and Cultural Significance of Victorian Heraldry" and then shared severa; detailed explanations of individual coats of arms.
Thank for Diane L. Ritter for correcting scanning errors in the science section.
On the twenty-eighth the site had 94,751 documents and images.
July 2017

s the month began, your webmaster created new sections for two illustrators — Bernard Partridge and Georgina Bowers. The next two weeks were devoted to the writings and drawing of J. J. Stevenson, one of the most famous practitioners of Norman Shaw's so-called Pont Street Dutch style for blocks of flats and large homes. In addition to transcribing and editing Stevenson's chapter on architecture in Renaissance England from House Architecture, he added more than thirty of H. W. Brewer's beautiful illustrations for that book and a dozen of Stevenson's own.
Philip V. Allingham completed work on Cruikshank's fairy tale illustrations and his adaptations of fairy tales after which he added a transcription of the artist's response to Dickens's criticism of his literary work.
Battling the unusual heat in the London area (and with your webmaster's encouragement), Jacqueline Banerjee wrote about three North Wales train companies with Victorian beginnings: the Ffestiniog Railway, the Llangollen Railway and the Welsh Highland Railway, all now running "Heritage" train services. Then, after receiving some new batches of photographs from contributing photographer John Salmon, she introduced the architect Edward Monson (an ardent Freemason), and two of his firm's churches: St Martin's, West Acton, and St Alban's, Acton Green. Both of these have an array of stained glass windows, including a whole series in St Martin's by C. E. Moore and some by Goddard & Gibbs (earlier Walter Gibbs & Sons); and four in St Alban's by designer and author F. Hamilton Jackson — so these needed to be introduced as well. But perhaps the most striking window was an Edward VII memorial window in St Alban's, by the familiar firm of Clayton & Bell. As usual, John's photograph does it full justice.
Another welcome contribution was Mary Shannon's piece about Wellington Street in London, where Dickens, Reynolds and Mayhew all rubbed shoulders in Victorian times — the subject of her award-winning book. We also brought in and wrote about more paintings from the Tate and Manchester City Art Gallery, now released on the Creative Commons license. These included four by Ford Madox Brown: The Traveller, Carrying Corn, The Hayfield, and Geoffrey Chaucer Reading....
Johanne Teerink translated Jacqueline Banerjee's homepage of the sculptor William Behnes, which she published on her online diary. Stevelyne Dhommée-Marie, who earlier wrote to volunteer her services as a translator, contributed "Le Déisme" and "Arguments éthiques contre la Religion dans l'Angleterre Victorienne."
Mike Hickox, a frequent contributor, has sent in "Henry Wallis's The Death of Chatterton Decoded."
George Robinson writes from Edinburgh to invite readers of this site to inform our readers that Dr Bruce Vickery will deliver an illustrated talk on the history of the Royal Observatory on the Calton Hill between the years 1822 and 1896.
Thanks to Ellen Clark for sending a link to material about Barbara Bodichon's involvement with Girton College that replaced a dead link. Thanks also to Dvora Negbi for correcting an error about Eliot's funderal.
On the thirty-first the site had 94,389 documents and images.
June 2017

he month began with your webmaster continuing work on material related to related to the celebrations of Edward VII's accession to the throne that began with paintings of those in India. Punch expectedly provided both respectful tributes to the new King-Emperor and allegorical celebrations of empire as well as more characteristically humorous glances at the sea voyage to India and the Durbar, to which it gave fairly short shrift, making an interesting contrast to the work of Menpes.
Philip Allingham created sets of commentaries on Cruikshank's illustrations of Memoir of Grimaldi and individual tales in his Fairy Tales, such as "Hop o My Thumb," Cinderella, and Jack and the Beanstalk.
Too late to include for last month, Jacqueline Banerjee completed a piece about the features of later-Victorian Queen Anne Revival domestic architecture, added a commentary on Kate Greenaway's house in this style, and wrote about quite a different kind of building, Canada House on Trafalgar Square. After that she formatted a biography of the sculptor Charles Sargeant Jagger, and included many pictures of his work, which she wrote about separately. These ranged from his symbolic figures on Nobel House at Millbank, like Chemistry, to his spontaneous likeness of a Maker of Modelling Tools. She went on to write a fuller account of St. Saviour's Church, Knightsbridge, which your webmaster had visited a year or two ago, because John Salmon kindly sent in many new photographs of it, including its stained glass. She would like to thank to her husband for reviewing Mark Ford's Thomas Hardy: Half a Londoner, and Michael Pearce, Church Manager, for suggesting a couple of corrections to her account of St Raphael's Church in Kingston-upon-Thames.
Simon Cooke created a new section for the book illustrator(s) and designer (s) Alfred Crowquill — the name under which the Forrester brothers, Charles Robert (1803–50) and Alfred Henry (1804–72) published. His essays, the most detailed and authoritative avalable, cover "Crowquill"'s general illustrations, those for Dickens's, style, and work as a designer of book covers.
Tim Willasey-Wilsey contributed to the materials on the Durbar by providing photographs of Maiden's Metropolitan Hotel in Delhi, perhaps the only remaining building associated with that event.
Dr.​ Gareth Cordery, former senior adjunct fellow, School of Humanities and Creative Arts, Canterbury University, Christchurch, New Zealand, contributed "'Your Country Needs You': Charles Dickens Called Up for National Service". Carroll Clayton Savant sent along a second essay, "Felix Mendelssohn and the Nineteenth-Century Musical Scene in Victorian England." Virginia Chieffo Raguin, Distinguished Professor of Humanities, College of the Holy Cross shared a description of her website, Style, Status, and Religion: America's Pictorial Windows. George Robinson contributed his essay on the British League Cadets, "John Hope's Water Rats." Thanks to Marie-France Le Fel, who shared with us an unpublished drawing by Barbara Leigh Smith Bodichon on the effects of tight lacing.
On the twenty-sixth the site consisted of 93,930 documents and images.
May 2017

ay begins with your webmaster creating the HTML documents for a lovely set of photographs of Mackay Hugh Baille Scott's Waterlow Court in Hampstead Garden Suburb sent in by Robert Freidus, one of our contributing photographers. Jacqueline Banerjee then wrote text to accompany the images. Landow also created a new section for David Cox, adding a chronology, A. J. Finberg's biography, commentary from Martin Hardie, and seven paintings and forty-five drawings and sketches — all drawn from museums that grant Creative Commons permissions and from material on the Internet Archive.
During the remainder of the month two projects occupied your webmaster. First, he created a typical Victorian Web network of interlinked documents and images on the 1878 Afghanistan crisis from online materials found in The Illustrated London News, Punch, and Fun. While looking for more material about the 1878 crisis and its relation to the disasters of 1842, Landow came upon Mortimer Menpes's wonderful volume of 100 watercolors devoted to the people and cultures he encountered at the 1902 Durbar, the amazing, enormous ceremonial celebration in Delhi of the accession of Edward the VII. Mining the text of the artist's book, Landow added commentaries about "the Political Importance of the 1903 Durbar," "Shame at English behavior at the Durbar," "Lord Curzon's Attempts to Change English Racist Attitudes," ,"The state of Indian Art at the death of Victoria," and a tribute to "J. W. M. Turner."
Philip V. Allinghgam completed his enormous project that involved creating interlinked commentaries for illustrations of Dickens's Sketches by Boz by Frank Barnard, George Cruikshank, Sol Eytinge, and Harry Furniss. Each of these dozens of substantial essays consists of scanned images, the passages illustrated, and comparative material, and bibliographical information.
This month, Jackie Banerjee has looked at the beautiful Savoy Chapel on Savoy Hill, restored by Sydney Smirke and with a lovely font by Edward Blore, stained glass by Clayton and Bell and the D'Oyly Carte Memorial Window by Edward Jenkin Prest, as well as a richly embroidered altar frontal by the Royal School of Needlework. The chapel also has a drawing of St Philip by Edward Burne-Jones, all that is left of a window lost in war. She then added a four-part essay on Matthew Arnold, adapted and extended from previously published material. This now includes his portrait by G. F. Watts and a teasing caricature by Tissot. Later, she discussed the collaboration between Sir Charles Barry and Pugin over the Palace of Westminster, and added a brief biography of Barry.
Many thanks to Robert Galea-Naudi, great-great-grandson of the Maltese architect Emanuele Galizia, who prepared a short biography of him accompanied by a list of his works and a number of photographs, which were added throughout our section on him, and included some new works like his philanthropic Istituto Tecnico Bugeja.
Simon cook contributed "Illustrating Thackeray: Richard Doyle and Rebecca and Rowena" and a dozen of Doyle's Thackeray illustrations.
A collector who wishes to retain his anonymity generously contributed photographs and caption material for medallists, including Frank Bowcher's Captain A.E. Haynes, R.E. medal, George T. Morgan's David Cox David Roberts and The Letter Writer, and Leonard Charles Wyon's Sir Richard Westmacott and Charity and works by various sculptors, including Adrian Jones's Chariot with Two Horses, Andrea Carlo Lucchesi's Mask, a female bust by Horace Montford, George Tinworth's two terracotta religious bas reliefs — Simon, a Cyrenian, with the Christ and Then the King was Exceeding Sorry [The Distress of Herod] and Albert Toft's bust of an unidentified man and bas relief Henry Irving.
Bob Muscutt contributed an introduction to G. H. Lewes's The Life and Works of Goethe plus a list of suggested chapters or long chapters from the book, which included Weimar in the Eighteenth Century, Karl August and Goethe, Christiane Vulpius, Goethe's lover, mother of his child, and wife at last, and Goethe and Schiller. Stephen Foster sent in a biography of the pioneering geologist and fossil hunter Hugh Miller.
In 2015 Astrid Rioust de Largentaye of DDA Architects asked for information about the Villa 'Les Mauriciens' at Wimereux, which John Belcher designed. On the 29th, Dr. J. F. Geddes e-mailed to explain that in 1914 it was taken over by a group of Englishwomen, the Women's Hospital Corps. Thanks!
On the twenty-ninth the site had 93,543 documents and images.
April 2017

pril began with your webmaster heading across the water to London, editing essays along the way. Re-reading G. Kitson Clark's The Making of Victorian England (1962) while in London, led to placing several excerpt from this brilliant work on the site — "Was Arnold right about the Evangelicals?," "Jane Austen's prescient idea of the gentleman," "William Ewart Gladstone — the right man at the right time," and "The golden age of the MP and the ineffectual Parliament at mid century." Prompted by a promise of contributions about George Henry Lewes, Landow created a section for him, and mining the Internet Archive, added Lewes's comments on a Victorian actor (Macready) and his discussions of the French Revolution, including the influence of Rousseau, other conditions that led to the revolution, isolation of kings, Robespierre. With this new material on hand, Landow next created a new homepage for the French Revolution.
Landow reviewed Cathie Pilkington RA's "Anatomy of a Doll" (1-14 April 2017), a pop-up show in the Royal Academy's old room for life drawing, and Tate Britain's Queer British Art.
Jackie Banerjee added an assortment of new items, including: a different type of old city postbox; a medallion of Joseph, Lord Lister by Margaret Giles; a painting entitled Daily Bread for Thomas Benjamin Kennington, and another by John Singer Sargent — his wonderful portrait of Vernon Lee (aka Violet Paget). JB also reviewed Kimberly J. Stern's The Social Life of Criticism: Gender, Critical Writing, and the Politics of Belonging, primarily for the online journal, Cercles, with which we have a reciprocal arrangement. This involved adding two etchings by Daniel Maclise, depicting contrasting groups of male and female writers for Fraser's Magazine.  Later in the month she added several pictures of Henry James and his house in Rye, to help illustrate David Cooke's excellent new essay, "Was Henry James a Victorian?", and wrote a short piece herself on Henri de Triqueti's relief of Sir Thomas More and his family.
Many thanks to Sue Derbyshire for sending in images of, and information about, an embroidered and appliquéd panel of the Cawnpore Memorial Well in India. Thanks also to Caroline Hedengren-Dillon for adding some material to the Marochetti section, especially about La Bimba Dormiente.
Simon Cooke added to the site three essays on William Makepeace Thackeray: Thackeray and His Illustrators," "Illustrating Thackeray: Richard Doyle and The Newcomes," "Doyle and Thackeray: the Struggle for Dominance."
Andrzej Diniejko continued his critical survey of Disraeli's career as a novelist with "Benjamin Disraeli's Venetia as a Byronic roman-à-clef."
Continuing his series of essays on Victorian pharmacology, Charles DePaolo sent in "The Trial & Reinventions of Dr. John Pattison, "Dr. John Pattison's Caustic Temperament, and "Campbell De Morgan, M.D. & the Mixed Mode of Operation." Michael A. Williams contributed "Ruskin in the 1840s and '50s: Art and Political Economy." Hamilton Beck updated the bibliography for the essay on Mark Twain and the Crimean Way that he contributed in 2005. Jim Cheshire PhD, Reader, the College of Arts, University of Lincoln shared "Print & Stereotyping: Tennyson's Poetical Works as Published by Ticknor and Fields" and "The old and the new: Tennyson, Photography and Portraiture" from his 2016 book Tennyson and Mid-Victorian Publishing (2016). Joe Pilling, one of our regular reviewers, reviewed Kathy Chamberlain's Jane Welsh Carlyle and Her Victorian World: A Story of Love, Work, Marriage, and Friendship.
One of our longtime contributors, a collector who wishes to remain anonymous, sent in photographs and caption material for two works of sculpture, S. Nicholson Babb's The Chinese Robe and William Calder Marshall's Dancing Girl Reposing.
Thanks to Adrian Stevenson, who writes from Dublin, Ireland, to point out that Marianne Farningham's 'Just as I am' is an imitation of Charlotte Elliott's poem of the same name. Thanks to David Ward for notifying us that Marjie Bloy's biography of Canning included the Parliament Square statue of another PM!
On the seventeenth the site had 92,879 documents and images.
March 2017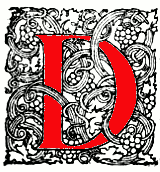 erek B. Scott, our Editor for Music and Popular Entertainment, shared with us "The Music-Hall Cockney: Flesh and Blood, or Replicant?" plus reviews of two books —  Regina B. Oost's Gilbert and Sullivan: Class and the Savoy Tradition, 1875-1896 and Ian Bradley's Oh Joy! Oh Rapture! The Enduring Phenomenon of Gilbert and Sullivan. Upon linking to some of Derek's performances of the music he discusses, your webmaster was horrified to discover that the sound files no longer functioned properly. Fortunately, the internet quickly provided the information about the new code required, and after a bit of tedious copying and pasting, all works again! (Now to fix the problem with some of our rotating and rotatable images of sculpture!)
After formatting these contributions and addong links to them, your webmaster returned to mining Internet Archive versions of periodicals that contain photographs of sculpture, adding Jules Blanchard's Young Woman Interrogating the Sphinx, F. V. Blundstone's Egypt, Clovis Delacour's Andromeda, Leonard Jennings's Paolo and Francesca, G. D. Macdougald's Hagar and Ishmael, Florence H. Steele's puzzlingly titled Trophy for Buffs, in Memory of the South African War, and S. M. Wien's Perdita.
The March wind blew in Jackie Banerjee's new section on genre painting, which includes Sir Frederick Wedmore's introduction to it, published in 1880. This was mainly inspired by getting to know the work of Thomas Benjamin Kennington, who painted the well-known Orphans — although he also painted a fine portrait of Queen Victoria. Others will be added as galleries give us permission to reproduce them. She also wrote a short piece on Brinsley Headstocks, Nottinghamshire, in the technology section. The journal Cercles permitted her to include Hugh Clout's review of Technology in the Country House, by Marilyn Palmer and Ian West, and Ramachandran Venkatesh kindly contributed his own photographs and a commentary on the High Court in Mumbai. A new set of lovely photographs by John Salmon enabled her to write about William Butterfield's St Matthews, Ashford in Surrey, and its full complement of Victorian and early twentieth-century stained glass by important firms. In particular, she opened a new section on William Aikman, who designed eight of the windows here. She also formatted, illustrated and commented on Paul Waterhouse's life of Butterfield (1901). At the end of the month she enjoyed reviewing Michael Fisher's new book on A W N Pugin's only pupil, and perhaps his most loyal disciple: Guarding the Pugin Flame: John Hardman Powell, 1827-1895.
A new set of lovely photographs by John Salmon enabled her to write about William Butterfield's St Matthews, Ashford in Surrey, and its full complement of Victorian and early twentieth-century stained glass by important firms. In particular, she opened a new  section on William Aikman, who designed eight of the windows here. She also formatted, illustrated and commented on Paul Waterhouse's life of Butterfield (1901).
Before traveling to Paris and Grenoble to continue research on her book on Champollion, the translator of Egyptian hieroglyphics, Diane Greco Josefowicz, our Science and Technology Editor, added another half dozen brief biographies of pioneering bacteriologists to Ray Dyer's chronology.'
Continuing his series of essays on Victorian pharmacology, Charles DePaolo sent in "Dr. Fell's Investigation Under Scrutiny" and "Escharotic Medicine, 1805-1889." Stephen Foster continued work on his nine-part study of Robert Chambers's Vestiges of the Natural History of Creation.
Catherine J. Golden, Professor of English and Tisch Chair in Arts and Letters, Skidmore College, created a section on Lewis Carroll as illustrator with an introduction and several plates.
Peter J. Capuano, Associate Professor of English, University of Nebraska-Lincoln, shared "Injured and Maimed at the Factory — Some Readings" plus two passages from his 2015 book, Changing Hands: Industry, Evolution, and the Reconfiguration of the Victorian Body: "Losing one's hand to the machine, or maimed at the factory" and "Industrial accidents & Sir Charles Bell's treatise on the human hand." Thanks again to Jim Spates for sharing material from his blog, Why Ruskin? — "Leslie Stephen, G. K. Chesterton, and Marcel Proust on Ruskin" and "Ruskin and Gandhi."
Michael Williams contributed a second essay on John Ruskin — "John Ruskin's Modern Painters I — Quantification, Multiplicity, and Unity in Aesthetic Response." Stephen Foster contributed a multi-part study of Robert Chambers's Vestiges of the Natural History of Creation.
Cristina Salcedo provided a Spanish translation of Jackie Banerjee's essay on Emma Marshall, which Ana González-Rivas Fernández edited and formatted.
As of the twenty-seventh the site had 92,755 documents and images.
February 2017

s the month opened your webmaster worked with new contributors, editing and formatting their essays. Lucy Paquette improved our materials on James Tissot, adding a biography and detailed chronology. Next due: her essay on Tissot during the Commune. . Michael Williams contributed "Sir Charles Bell and John Ruskin — Victorian Aesthetics and Natural Philosophy."
Working his way through xeroxed pages of The Studio and the Architectural Review, Landow used the resources of the Internet Archive online versions of periodicals to improve older documents on sculpture and add some new works and even artists to the site. Examples of newly added works include C. J. Allen's "The Woman that Thou gavest to be with me", Abraham Broadbent's Water-Nymph, William Reid Dick's The Frog, Alfred Drury's Relief over the entrance to the Grand Trunk Railway Offices Richard Louis Garbe's Man and the Masks, The Mark of Cain, and Solitude, Ernest Gillick's Memorial to "Ouida," with the statues of Courage and Sympathy, Health, and Education, Charles Leonard Hartwell's The Victor and The Gleaner, Adrian Jones's Meditation, Edith C. Maryon's The passing of Winter — Miss Maude Allen as Spring, Priestess of Isis, and The Priest, Frank Ransom's A Broken Idol, Frederick Roslyn's The Struggle, and W. Grant Stevenson's Governor-General Simcoe. Sections have been created for the following sculptors: Alfred Buxton, Augustus Lukeman and Mary I. Pownall (Madame Fromet).
Philip V. Allingham created a section for the illustrations of Henry Macbeth-Raeburn, which includes an introduction to the artist and two dozen of his depictions of scenes from Hardy's Wessex novels, and after which he contributed both "William Harrison Ainsworth's Rookwood, A Romance" and a bibliographical history of the novel and its illustrations.
At the beginning of the month, Jacqueline Banerjee finished a project on John Lockwood Kipling, inspired by a visit to the V&A's splendid exhibition about his work, and the arts and crafts of the Punjab. He now has new sections in sculpture, design, and illustration, with many examples of his work. She also reviewed the exhibition and its accompanying book edited by Julius Bryant and Susan Weber. Another review (which was written originally for the journal Cercles) followed, of Patrick C. Fleming's The Legacy of the Moral Tale: Children's Literature and the English Novel, 1744-1859. After a trip to India mid-month, she added two other brief photo-essays, on the Working-Men's Conservative Club, and Goscombe John's monument to David Lloyd George, both in Caernarfon, N. Wales. The former was useful for illustrating another piece that Cercles kindly shared with us: Emily Jones's review of Jörg Neuheiser's Crown, Church and Constitution: Popular Conservatism in England, 1815-1867.
By the end of the month, we had over 4000 followers on Twitter. It has proved to be a great way of sharing information about the Victorian period!
Derek B. Scott shared with us three of his previously published essays —  "Sex and and Gender in Gilbert & Sullivan," "Comic Style and Character Psychology in the Music of Arthur Sullivan ," and "Irish Nationalism, British Imperialism, and Popular Song."
Simon Cooke contributed "From George Du Maurier to Hugh Thomson: Illustrating the Work of Elizabeth Gaskell."
Diane Josefowicz, our science and technology editor, contributed more than two dozen biographies of pioneering bacteriologists, which she linked to Ray Dyer's chronology.
Tim Willasey-Wilsey contributed two photo-essays about military funerary monuments in India — John Bacon's Captain George Hardinge, the San Fiorenzo and the memorial sculpture in Bombay Cathedral" and Charles Peart's Memorial to Lieutenant Colonel John Campbell (1753-1784).
Tony Schwab, a regular contributor, sent in "'How they Shone!' Tracing the Change in English Thought and Feeling, 1850-1900," and Lucy Paquette enriched our section on James Tissot with her chronology and biography. Charles DePaolo continues his series of essays on Victorian pharmacology with "Jesse Weldon Fell, M.D., Zinc Chloride & Furtive Medicine."
Thanks to Mimi Matthews for sharing "Nineteenth Century Fortune-Telling: From the Drawing Room to the Court Room" from her blog.
Alan Doyle, who has shared an photograph of Victorian policeman taken by A. P. Chambers of Clapham, writes to ask if anyone can provide information about the uniform and the likely date of the photograph. If you have information contact the webmaster.
On the twenty-seventh the site had 92,510 documents and images.
January 2017

he year begins with 91,923 documents and images on the site.
Philip Allingham extensive contributions included revising the list of illustrators into British and American artists. In addition he provided an introduction to William Harrison Ainsworth's Jack Sheppard and completed his extended project of commrnytaries on the illustrations for The Moonstone, 1868-1944. He also wrote "J. B. Handelsman's parody of "Please, sir, I want some more.'" and obtained permission — that is, paid for — permission to publish the New Yorker cartoon.
Jacqueline Banerjee's first piece for the New Year was on Hampton Court Palace. Tim Willasey-Wilsey's contributions on the sculptor Edward Richardson (see below) then inspired her to write about several more pieces of his work, including his memorial to the 16th Queen's Lancers in Canterbury Cathedral, and his restoration of the Arundel Tomb in Chichester Cathedral. She then added two of her recent reviews for the TLS, one of Simon Cooke and Paul Goldman's fine collection of essays on George Du Maurier, and the other on Daniel Bivona and Marlene Tromp's collection, Culture & Money in the Nineteenth Century. These were followed by a piece on Lewis Carroll in Guildford.
Many thanks to the online journal Cercles, for sharing three reviews with us: Michel Pharand's review of David Casarini's book on Disraeli (our second review of it); Vince Cable's review of Joseph Chamberlain: International Statesman, National Leader, Local Icon, edited by Ian Cawood and Chris Upton; Robert D. Richardson's review of The Man Behind the Rubaiyat of Omar Khayyam: The Life and Letters of Edward FitzGerald, edited by William H. Martin and Sandra Mason; and Keir Waddington's review of Cholera: The Victorian Plague, by Amanda J. Thomas. Thanks also to Michael Critchlow, for sending in photographs of a naturalistic stone lioness with her cubs at Thornbridge Hall, Derbyshire, sculpted by John Thomas; and Colin Price for his brilliant long-distance shot of the Pontcysyllte Aqueduct.
We welcomed a new contributor, David Cooke, who sent in an interesting piece on Robert Browning: "What Happens in 'Caliban upon Setebos'?"
Andrzej Diniejko continues his discussions of Disraeli novels with "Benjamin Disraeli's The Rise of Iskander as a Philhellenic Tale of Chivalry and Love."
Simon Cooke contributed seven illustrations by Hugh Thomson and a dozen by George DuMaurier for his essay, "From George Du Maurier to Hugh Thomson: Illustrating the Work of Elizabeth Gaskell."
Tim Willasey-Wilsey, our Assistant Editor for Military and Colonial History, contributed three photo-essays on the subjects of funerary monuments in Madras Cathedral: Edward Richardson's for George Broadfoot, Thomas Banks's for Charles, Marquess Cornwallis, and Sir John Steell's for Lieutenant Colonel Robert Gordon of the Madras Army.
Ray Dyer contributed "Cholera and the Komma Bacillus of Robert Koch."
Stephen Foster has written a fascinating study of what really happened at the famous Oxford debate about Darwin's theory of evolution, separating what he terms evolutionary hagiography from what Wilberforce and Darwin actually said. He followed this with a series of essays on Jean Baptiste de Lamarck, which includes discussions of Lamarck and evolutionary theory, the political imnplications of his works, and his legacy.
Charles de Paolo contributed the first four of a planned series of essays on Victorian pharmacology, including "The Discovery & Early Use of Zinc Chloride in Medicine" and "Zinc Chloride Enters the British Dispensary."
Fijavan Brenk, a student at Leiden University, translated Jaqueline Banerjee's biography of the sculptor William Behne, which appears on her blog, and Jimmy Anastasovski translated into Macedonian Jacqueline Banerjee's photo-essay on T. R. Spence's mosaics. Sherali Jalolov translated Elizabeth Lee's "Victorian Theories of Sex and Sexuality" into Tajik.
As of the twenty-third the site has 92,051 documents & images.
December

he month began with Philip V. Allingham taking his patented approach to the complete illustrations of a single novel, and again moving beyond Dickens, he has scanned George Cruikshank's illustrations for Harrison Ainsworth's Jack Shepppard and is locating the text realized and creating commentaries for each one.
Many thanks to Neil Holland, curator at the University of Aberystwyth's School of Art, for giving us permission, at the end of last month, to use an image of their portrait of architect and designer John Pollard Seddon for a new section on him, starting with his very special Byzantine-Revival church, St Catherine's Hoarwithy. Simon Cooke and John Salmon both helped by contributing photographs of this.
This month, Jacqueline Banerjee contributed entries on the City Churches in Dundee, especially St Mary's, the Parish Church, which has some lovely Burne-Jones windows, including the great east window. Another window here, depicting the Resurrection, led her to open a new section on the important Scottish stained glass designer Daniel Cottier. Still in Dundee, she wrote short pieces on the Howff Cemetery, the former General Post Office, the Clydesdale Bank, and the Mercantile bar in Commercial Road. Later she looked at a shop nearer home, which still has its original Victorian Doulton tiling. Later in the month, she opened another new section, this time on the ornithologist, naturalist and anti-Darwinist Francis Orpen Morris, with material about his life, and excerpts from some of his writings, most importantly (and entertainingly) his attack on the theory of evolution.
This month also included a private view of Leighton House Museum's latest exhibition, "Flaming June: The Making of an Icon," which continues until 2 April 2017. Highly recommended for those in need of some sunshine! Their installation shots brought us some valuable new material on Flaming June itself, and Leighton's other paintings of 1895: Lachrymae, The Maid with Golden Hair, Twixt Hope and Fear, and Candida.
Andzej Diniejko created a section Isaac D'Israeli, father of the Prime Minister and novelist, contributing a biographical introduction, chronology of his works, and discussion of his religion. Your webmaster chimed in and drawing upon Project Gutenberg added the complete texts of his essays on religion, including "The Talmud" and "The Jews of York," and on book collectors ("Bibliomania") and paratextual matters — "Prefaces," "Dedications," and "Titles of Books."
Ray Dyer contributed a long, detailed bacteriology timeline and he and your webmaster have thus far created twenty-two brief biographies of the pioneering scientists, such as Christian Gottfried Ehrenberg, mentioned in the chronology. Ray has also begun a section on major diseases, thus far contributing ones for anthrax and typhus.
Stephen Foster created our new section on Erasmus Darwin, beginning with a biography, introduction to his poetry, ideas of evolution, and his radical politics, after which he added a series of characteristic excerpts from the scientific poems and Darwin's extensive explanatory notes on such topics as the adaptations of plants and their insect polinators, the sensitivity of plants, and their medical uses. Other excerpts concern Darwin's use of classical mythology in his scientific poems and the discovery of the electrical Nature of lightning.
On the twenty-sixth the site had 91,854 documents and images.
November 2016

s the month begins, your webmaster has recreated most of the old diamond-shaped for the home screen and for many authors before formatting and linking Lionel Gossmann's latest project, an essay on a famous Scottish photographer Thomas Annan: "Clyde-built: Thomas Annan's The Old Closes and Streets of Glasgow".
After the generous collector who has shared many photographs of sculptural works and information about them provided another batch of images, Landow added to the site works by Gilbert Bayes (Sea Nymphs Riding Stallions] and Head of a Warrior (or Athena)), Frank Bowcher's Edward VII-Worcester County medal, Sir Thomas Brock's Bust of a man (possibly Sir Henry Harben), Benjamin Creswick's Female Nude and Crawford Biscuit Box, three works by Aimé-Jules Dalou (Journée remplie, Femme cousant , and Édouard Lindeneher), Richard Garbe's Alfreda, Tilting Knights, Knight and Lady, and Classical Woman, Sir Alfred Gilbert's Victory, Ernest George Gillick's Inner Temple World War I medal, Edouard Lanteri's Sir Squire Bancroft, Ruby Levick's Bust of a Man, Thomas Macleans's Ione, Phoebe Gertrude Stabler's three works (Picardy Peasant, Picardy Peasant Woman, and Baby on a Cushion), and Albert Toft's Hagar.
The same generous collector also provided images and information about sculpture-related metalwork, such as Bertha Lillian Goff's silver and leather book cover, Katie Harris's Silver box decorated with a bas relief and a silver prayer book cover, and Florence Harriet Steele's Silver Tazza.
Philip B. Allingham created a section for William Sharp's illustrations for The Moonstone, which consists of 51 images and detailed discussions!. Continuing these large projects, he next added George Cruikshank's eleven illustrations of William Harrison Ainsworth's Jack Sheppard. A Romance. At present he is revising the 74 documents containing William Jewett's illustrations of The Moonstone in Harper's Magazine/
The summer holidays seem far away now, but Jacqueline Banerjee finally found time to write about the McManus, Dundee, with its fabulous Albert Hall and Victoria Gallery, which she so much enjoyed visiting. This George Gilbert Scott building has stained glass by Clayton and Bell, Burne-Jones, and William Aikman, all celebrating Scottish history (Aikman's window tells the story of the extraordinary Scottish missionary, Mary Slessor) and has paintings by Rossetti, Landseer, Sir Frank Brangwyn, Sir John Lavery and others. A special favourite was William McTaggart, on whom she opened a new section, with several paintings, including his lyrically impressionist And All the Choral Waters Sang. Many thanks to the McManus for their permission to use photographs, also to the librarian of the Royal College of Physicians Edinburgh, and photographer Andrew Lee, for supplementing them.
Lionel Gossman kindly sent in some more photographs of Karl Friedrich Schinkel's work in Berlin and Potsdam, showing more about his career and his links with English architects. Thanks also to Joe Pilling, for a review of David Cesarani's new book, Disraeli: The Novel Politician, and to John Salmon for another series of splendid church photographs, this time of George Gilbert Scott's St Matthias, Richmond, both its exterior and its interior, and its many fine stained glass windows by major Victorian firms, including William Wailes's beautiful west wheel window. Sir Arthur Blomfield's chancel screen here led JB to look at this architect's work at Eton College, which in turn caused her to write an introduction to the architect Henry Woodyer, an Old Etonian whose "burning bush" lamp standard there is a well-known landmark.
Andrzej Diniejko, our Contributing Editor for Poland, has written "Benjamin Disraeli's Silver Fork Novels. A Brief Introduction."
Simon Cooke, continuing his work on Victorian book design, sent in examples by Albert Henry Warren, John Sliegh, and Robert Dudley.
Ray Dyer contributed "The Higher Critics: An Annotated Chronology, 1710-1917," and regular contributor Tony Schwab reviewed Emma Griffin's Liberty's Dawn: A People's History of the Industrial Revolution.
Thanks to the Bedford Fine Art Gallery for sharing several paintings with us: Christiana Patterson Ross's The Pedlars on the Road to Edinburgh, James Lobley's Remember the Poor, and William Sidney Cooper's Sheep. Thanks, too, for Stephen Basedo for sharing "Medievalism in Victorian Fiction — A Brief Bibliography" with our readers.
Jordan Silaen has translated Diane Greco Josefowicz's "The Wave Theory of Light" into Indonesian.
Verity Burke from the University of Reading, who is Associate Editor of the Wilkie Collins Journal, kindly shared a description of this new online journal.
Thanks to Bob McEachern for pointing out a bad link in the homepage of Phiz's illustrations to David Copperfield and to Geneviève Lipietz for correcting a spelling error in the caption for Drury's statue of Reynolds.
On the twenty-eighth the site had 91,658 documents and images.
October 2016

he leaves began to turn as the nights became much colder, and your webmaster changed the visually boring list version of homepage (or sitemap) for the site to a better, text-based version of the old diamond shapes one. Mark Bernstein tells us that eventually we'll be able to have both the more interesting one intended for those reading on large tablets and computers and the list needed for reading on smart phones. Thus far only the homepages for John Ruskin and George W. M. Reynolds have the diamond-shaped design. More will come as time permits.
Landow has created a new section in "authors" for Reynolds, adding thirty excerpts from and brief essays about his The Mysteries of London — an extraordinarily long novel by the man who was almost certainly the most widely read Victorian novelist. (He and Dickens despised each other.) Reynolds, a radical through and through, attacked capital punishment, imprisonment for debt, government spying on private letters, child labor in Lancashire coal mines, prostituting twelve-year old girls, adulteration and contamination of food, and the three "Laws" by which he argued the rich kept down the poor — the Game, Corn, and Poor Laws. He makes Queen Victoria a character in the novel, and he also explains the fine points of bodysnatching. Landow also added more than 70 illustrations of the novel by the unfortunately named Stiff.
After Jackie Banerjee introduced him to a special issue of The Studio devoted to bookplates, GPL created a folder for them in the decorative arts and design section of the site and added more than seventy-five examples.
Early in the month, Jacqueline Banerjee opened two new sections, one on the artist H. H. Lathangue, which includes his controversial Leaving Home, and the other on the stained glass designer E. J. Prest, whose windows can be seen in St Augustine of Canterbury Church, Highgate — John Salmon sent in many splendid photographs of this church, which also has a fine window by Nathaniel Westlake, amongst others. She added a distinctive sequence of windows by Rossetti and Morris, The Sermon on the Mount as well, this time sent in by Colin Price. Colin Price also sent in a beautiful war memorial window in St John's, Cardiff. Other additions included a notice of three useful reprints by Cambridge University Press, of contemporary works on the Great Exhibition, more information about the reliefs on the façade of the Oxford and Cambridge Club in Pall Mall, some commentary on Alfred Conquest's Surrey Landscape, and (with photographs from Tim Willasey-Wilsey) an account of the former Army and Navy Stores in Mumbai.
Later in the month, John Salmon sent in three more batches of wonderful photographs of the (former) Ark of the Covenant, in Upper Clapton, London; St Andrew's Church, Stockwell Green, London, now sadly under threat; and the particularly lovely chapel of the Hospital of St John and St Elizabeth, in St John's Wood, London. In connection with the first of these (the Ark of the Covenant) JB wrote an introduction to the unusual and notorious Agapemonite sect, and added some work on the brilliant windows there, by Walter Crane. She also opened a new section on the stained glass makers, Shrigley & Hunt, and (on quite a different topic) wrote about the connection of the major Prussian architect, Karl Friedrich Schinkel, with England.
We now have well over 3000 followers on Twitter, many of whom interact with us and make us feel a useful part of the academic community!
Simon Cooke contributed material on book illustration, cover design, and photography, one Glaswegian working in all these areas — William Ralston for whom Simon wrote introductions for his work as a photographer, illustrator, and book cover designer. In addition, he added "Owen Jones as a book cover designer" with examples of his work.
Tim Willasey-Wilsey contributed ""The loss of the steamship Cleopatra with Indian convicts bound for Singapore" and "Mumbai's Neoclassical Town Hall and the Bombay Engineers who designed and built it."
Ray Dyer contributed detailed chronologies for Lewis Carroll and Dante Gabriel Rossetti. Tony Schwab sent in "How to be smart: Reflections on Thomas Carlyle."
Thanks to Ann Kennedy Smith for correcting a date in the Amy Levy chronology.
On the last day of the month the site had 90,910 documents and images.
September 2016

s August ended and September began, your webmaster arrived in London, met with Jackie Banerjee, and set off on a cruise around the coast of England with detours to Dublin and the Isle of Man. In London he discovered Thomas Telford's St. Katherine Dock project, and added photographs of his
lock
connecting the Thames with Philip Hardwick's
Warehouse
. Stopping in Salisbury, he photographed some of the cathedral's medieval and Victorian sculpture, which included eight
thirteenth-century bas reliefs
in the Chapter House (which houses a contemporary copy of the Magna Carta) plus R. C. Lucas's
Sir. R. Colt Hoare
and Margaret Thomas's
Memorial to Richard Jefferies
. In Wales Landow photographed
St. David's Cathedral
and its
ceilings
restored by Sir George Gilbert Scott and
encaustic tiles
and their
medieval sources
.
St. Patrick's Cathedral in Dublin, Ireland, brought photographs of war memorials related to materials in our section the British Empire — those for members of the 18th Royal Irish Regiment lost in the Burma War, 1852-53, the King's Royal Irish Hussars, the First Royal Irish Regimen (China War, 1840-42) plus the regimental flags of British army units hanging in the choir and John Henry Foley's statue of Sir Benjamin Lee Guinness outside the cathedral.
Landing on the Isle of Man, which some say is Thomas-the-tank-engine's Isle of Sodor, produced photographs of the island's locomotives and rolling stock and of the station at Port Erin. Belfast, the next stop on your webmaster's travels, produced additional photographs of Thomas Brock's Queen Victoria and Titanic Memorial and four bronze allegorical figures on Sydney March's Boer War Memorial.
Arriving on the Scottish mainland allowed your webmaster to return to old haunts and obtain photographs of some new buildings and sculpture and additional views of ones already on the site. Glasgow, for example, featured a lovely department store interior in a Grade A British Listed Building and the Argyll Arcade to go with all out London arcades. Glasgow Cathedral contained a memorial to the men of the Seventh Highland Light Infantry lost in a battle on the North-west frontier of India — a battle that, as Tim Willasey-Wilsey helpfully pointed out, had been discussed in one of his recent essays. Edinburgh, where the trip ended, produced additional images, including a detail of the Scott Monument and a new pictures of the Wellington equestrian monument on Princes Street.
Apart from an important meeting at the beginning of the month (with your webmaster!) Jackie Banerjee enjoyed spending a week looking at a single Arts and Crafts church, St Martin's, Low Marple, working with over fifty photographs kindly sent in by Michael Critchlow. This lovely church has work by Henry Wilson and Christopher Whall as well as Sedding, and stained glass by William Morris, Christopher Whall, Herbert Bryans and others, all linked from the the bottom of the three main webpages about it. This project involved saying more about Sedding himself, and opening new sections on Whall and the stained glass designer, Herbert Bryans. She also illustrated and formatted a contemporary account of George Meredith, and a new review kindly shared by the journal Cercles, of Annie Ramel's The Madder Stain: A Psychoanalytic Reading of Thomas Hardy, by Stéphanie Bernard. In between, she added recent pictures of Oscar Wilde's childhood home in Dublin as well, and two famous old shops on Jermyn Street: Harvie & Hudson's because of its Pugin tiling, and Floris because of its connection with Florence Nightingale.
Towards the end of the month, JB added reviews of Linda Stratmann's The Secret Poisoner: A Century of Murder, and the exhibition, Victorians Decoded: Art and Telegraphy, at the Guildhall Art Gallery, along with several illustrations for each, including John Brett's lovely Echoes of a Far-Off Storm and James Clarke Hook's dramatic, in-your-face Deep Sea Fishing. Another addition was Michael Faraday's home at Hampton Court.
Tim Willasey-Wilsey contributed ""A Scrimmage in a Border Station" — The death of William Cameron in the Sudan."
Colin Price joins the team as one of our wonderful Contributing Photographers.
Ray Dyer contributed four essays on Lewis Carroll's Sylvie and Bruno. After Landow added 15 of Frank Furniss's illustrations, Dyer sent in commentaries for them.
On the twenty-sixth, the site had 90,130 documents and images.
August 2016

ugust has seen your webmaster occupied with two large projects, the first involving the redesign of the site so it can be read pleasurably on both smart phones and devices with larger screens, such as computers and larger tablets. Mark Bernstein, Assistant Editor for Web technology and Design, is president and chief scientist at Eastgate Systems, which created (and sells) Storyspace (the software on which the pre-WWW version of the
Victorian Web
resided) and Tinderbox, software widely used by journalists and writers of nonfiction. Mark, who previously made our basic essay stylesheet work on smartphones, wrote a program to find any html errors that might prevent new stylesheets from functioning properly, and he e-mailed the program's output, which came to a 46-page single-spaced list. Fortunately, about a third of these reported problems turned out to involve intentionally unformatted offline materials or groups of documents easily fixed with global find-and-replace. Still, many hours have been spent looking for that missing >, ", or backslash!
The other major project involved creating a web version of Lionel Gossman's monograph, Unwilling Moderns: The Nazarene Painters of the Nineteenth Century and its 100 illustrations. Julie Codell, Professor of Art at Arizona State University, contributed previously published several essays, for the first of which, "Photographic Interventions and Identities: Colonising and Decolonising the Royal Body," Landow created a web version.
Phillip V. Allingham has reformatted two-dozen of Fred Barnard's illustrations of Martin Chuzzlewit and then moved on to those for David Copperfield, after which he created a new section for Alfred S. Pearse whose illustrations for Wilkie Collins's The Moonstone he added along with detailed commentaries of each image. Continuing with illustrations for Collins's famous novel, Allingham next added illustrations and extensive commentaries for work by F. A. Fraser and John French Sloan.
Jackie Banerjee started the month by working with Colin Price's new photographs of the lovely Rossetti triptych at Llandaff Cathedral. Then she completed a long overdue piece about London's Tube, before turning to sculpture, with an account of Sir John Steell's statue of Robert Burns in Dundee, and several new sculptures and drawings by Henri de Triqueti, such as his splendid statue of Pierre Lescot on the Louvre, his finely detailed drawing of an angel at a church in Padua, and his preparatory study for the Marmor Homericum at University College London. JB also added a piece from the Internet Archive on Queen Victoria's funeral. Many thanks to Cercles for sharing with us Marianne Drugeon's review of Emily Eells's recent edition of Wilde in Earnest, which is now illustrated with some photographs of the 1895 production of the play. Cercles also sent us Helena Ifill's thoughtful review of Kirby-Jane Hallum's Aestheticism and the Marriage Market in Victorian Popular Fiction: The Art of Female Beauty. At the end of the month, JB added an introduction to the distinguished Scottish portrait-painter Sir Francis Grant, and some beautiful photographs of stained glass in Winchester Cathedral sent in by Colin Price, including the Jane Austen memorial window there and the windows by Edward Burne-Jones and John Dearle in the Epiphany Chapel, starting with Burne-Jones's Annunciation window. These last were formatted with the new style sheet, on which so much work is currently being done!
Simon Cooke formatted "'Handsomely bound in cloth': UK Book Cover Designs 1840-1880," which Edmund M. B. King contributed.
Tim Willasey-Wilsey contributed ""'One of the basest, foulest murders that ever stained the page of history'? The brutal death of Sir William Macnaghten."
Ray Dyer of the Royal Institute of Chemistry contributed Chemistry Time-Line, 1755-1901: Victorian Chemistry in Context "Mesmerism. Ancient and Modern," "Glossary of Terms Used for Mental Illness, with Chronological Synopsis," "Theories of mental illness in the nineteenth-century 'Bedlam' Asylum Era, 1815-1898.," "The 'Lingua franca' of Nineteenth-century Medical Psychology," and "Child Study in the Nineteenth Century." Tony Schwab reviewed Stephanie Barczewski's Heroic Failure and the British.
Adrian S. Wisnicki of Department of English and Center for Digital Research in the Humanities at the University of Nebraska-Lincoln writes to announce that Livingstone Online has now been published. "Livingstone Online is a digital museum and library that enables users to encounter the written and visual legacy of famous Victorian explorer David Livingstone (1813-1873). The site challenges reigning iconic representations of Livingstone by restoring one of the British Empire's most important figures to the many global contexts in which he worked, traveled, and is remembered."
Thanks to Alexandra Whittaker and Fellows, the Birmingham and London auction house, for sharing a lovely Arts and Crafts brooch attributed to Arthur and Georgie Gaskin.
On the twenty-second the site had 89,554 documents and images.
July 2016

ormatting Lionel Gossman's monograph on the history of the Victorian stained glass revival with special reference to the Glaswegian Stephen Adam led your webmaster through several byways to the beautiful Bible in Pictures by the wonderfully named Julius Schnorr von Carolsfeld. Thus far we have 125 of his illustrations, many of which have commentaries and are interlinked. Landow also added "William Holman Hunt's Egyptian-style furniture." In working with issues available online The Reader, an interesting, unfortunately short-lived intellectual magazine of the 1860s, GPL encountered and transcribed a range of interesting material on literature, philosophy, religion, and the visual arts, including reviews of works by M. E. Braddon, Frances Power Cobbe, Mrs. Henry Wood, George MacDonald, John Everett Millais, Coventry Patmore plus essays on the political implications of the sensation novel, periodicals in British India, spiritualism and on John Stuart Mill as the leading philosopher of the age.
Before going off on holiday, Jackie Banerjee continued working with Ramachandran Venkatesh on Mumbai's great heritage of "Bombay Gothic" buildings, with F. W. Stevens's poignant Mulji Jetha Fountain, and the (Former) Churchgate Terminus. Special thanks to Venkatesh for his piece on Stevens's Standard Chartered Bank, including information about banking history in Mumbai, and sculpture here by Roscoe Mullins. Thanks also to Martin Cook, for sending in some useful information about the cost of E. S. Prior's Voewood House. JB also opened two new sections. one for the architect John Gibson, with a look at the lovely St Margaret's ("The Marble Church") in Bodelwyddan, Clwydd; the other for the stained glass firm, Burlison & Grylls, followed by ten examples of work attributed to the firm at Rochester Cathedral. Thanks to Colin Price for all these pictures! On returning home, JB started adding various new items from her travels, such as a "Liverpool Special" postbox, the recently restored and magnificent Liverpool Lime Street Station, and Peter Ellis's extraordinarily advanced Oriel Chambers, also in Liverpool.
Tim Willasey-Wilsey contributed photographs of Thomas Brock's monument to Queen Victoria in Belfast, Sir Francis Chantrey's Monument to Sir John Phelips, plus photographs an an essay on a Memorial Column to Admiral Hood in Somerset.
Rendering our site in Spanish continues at universities in Madrid. Professor Asun Lopez-Varela edited Evelina Šaponjić-Jovanović's translation of the second chapter of Marjorie Stone's book on Elizabeth Barrett Browning. Ana González-Rivas Fernández edited Ana Abril Hernández's translation of Andrzej Diniejko's "Walter Besant: Un Sketch biográfico" and his introduction to late-nineteenth-century Slum Fiction —  "Ficción de barrio: Introducción" plus Delfina Kashki's translation of Jackie Banerjee's photo-essay on J. M. Barrie, George Du Maurier, and Thomas Hardy in Lulworth Cove, Dorset. María Álvarez translated half a dozen documents on EBB, which were edited by Belén Piqueras, and Helena Sánchez revised and edited Luisa Antón Pacheco's "Samuel Smiles."
Diane Greco Josefowicz contributed "A Real Doll," a review of Joanna Ebenstein's The Anatomical Venus: Wax, God, Death and the Ecstatic, and Susan Guralnik reviewed Malcolm Shifrin's Victorian Turkish Baths.
Thanks to Jim Spates for sharing "Ruskin's moss & the beauty of the earth" from his blog, Why Ruskin? Thanks, too, to Cordula Grewe for permitting us to include excerpts from Painting the Sacred in the Age of Romanticism, her study of the German Nazarene painters, on the site: "The Nazarenes as Art Revolutionaries," "The Religions of the Nazarenes and the Conflict of Faiths," "Julius Schnorr von Carolsfeld's Bible in Pictures," and "Nineteenth-century European Anti-Semitism." A third thanks goes to Tony Harker of Oxford for sharing with us a fascinating letter concerning freed slaves written by a minor Jamaican official to his brother, an antislavery Methodist minister back in England. A fourth thanks to Gail Frampton, who kindly sent us photographs of her great-great grandfather, whose Crimean War letter she found on our site. It's wonderful to receive material from readers!
Thanks also to Antoine Capet of Cercles for letting us reproduce on our website Ginger Frost's searching review of Thomas R. C. Gibson-Brydon's The Moral Mapping of Victorian and Edwardian London: Charles Booth, Christian Charity, and the Poor-but-Respectable.
Many thanks to D. C. Rose for letting us know that some of the Wilde websites he recommended some years back have blinked out of existence. Thanks, too, to Diane L. Ritter for pointing out some embarassing typos and fixing a link and to Mark Graham for pointing out the Greek letters on a Pugin tile.
On the twenty-fifth the site had 89,312 documents and images.
June 2016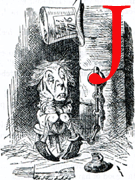 une began with your webmaster creating a section for one of his favorite painters, John Singer Sargent. Thanks to the riches and generosity of major museums that permit Creative Commons use of images of works in their collections, particularly the Metropolitan Museum in New York, Boston's Museum of Fine Arts, London's National Portrait Gallery, and Tate Britain, we have the beginnings of an adequate coverage of this great painter.
Much of the month have been occupied by creating a web version of A Stained Glass Masterpiece in Victorian Glasgow: Stephen Adam's Celebration of Industrial Labor by Lionel Gossman, M. Taylor Pyne Professor Emeritus of Romance Languages, Princeton University. In addition to providing important material about Scotland, an important part of the UK for which the Victorian Web dosn't have nearly enough material, the book's early chapters serve as introductions to our section on stained glass.
Phillip V. Allingham continues his vast Little Dorrit illustration project by adding more than a dozen of James Mahoney's visual interpretations of Dickens — and then comparing his to those of other illustrators.
At the end of last month, Ramachandran Venkatesh had sent in photographs and a helpful commentary on Elphinstone College in Mumbai, and Jackie Banerjee added commentaries to several other photographs of his, for example of statues by Matthew Noble (including one of Mountstuart Elphinstone himself) and Thomas Woolner (a characterful one of David Sassoon), in the same city. She also added a notice of the new exhibition at the Courtauld of Georgiana Houghton's "Spirit paintings," along with several of the paintings on show there. Other additions were three buildings (the former Cambridge Medical School, Voewood House and The Barn, Exmouth) for our new section on architect E. S. Prior. Special thanks to Antoine Capet of Cercles for letting her reproduce on our website her new review of Malcolm Shifrin's splendid Victorian Turkish Baths.
Thank you also to Cynthia Gamble for sending in an interesting note about her book on Wenlock Abbey; to Rosalind White, for her useful essay on that popular (sad) topic, "fallen women" (on such figures in George Eliot, Wilkie Collins and Elizabeth Gaskell); and to Antoine Capet of Cercles for sharing another review, this time by Allanah Tomkins, on Elizabeth Hurren's Protesting about Pauperism: Poverty, Politics and Poor Relief in Late-Victorian England, 1870-1900. Particularly welcome was a batch of photographs from Ramachandran Venkatesh, with commentary, for a new entry on one of the greatest buildings of the Gothic Revival, the Victoria (now Chhatrapti Shivaji) Terminus in Mumbai. JB added a life of the architect, F. W. Stevens and two of his other works, the Royal Alfred Sailors' Home and the much-praised Municipal Buildings, as well (several more to follow). She also added an introduction to the artist, Richard Redgrave.
Tim Willasey-Wilsey contributed photographs of John Flaxman's Tomb of Harriet Susan née Dashwood, Viscountess Fitzharris (1783-1815) and Henry Weekes' Shelley Memorial.
Thanks to Marie and Ray Ella for sharing photographs of their Lincolnshire home, part of which was formerly a Victorian Primitive Methodist chapel.
Thanks to Tony Schwab, who most recently contributed his essay on the sublime, for sending in corrections about materials found throughout the site; thanks to Natalina Aloisi who writes from Italy to helpfully point out a missing letter that broke a link; and thanks to Dr. Cammy Thomas who notified us about an obsolete document.
On the twenty-seventh the site had 88,861 documents and images.
May 2016

fter your webmaster returned from London, he continued work on editorial and other cartoons from Fun and added dozens of cartoons to the categories first created — arts, cabs and omnibuses, children, poverty and starvation, religion, servants, and workers plus parodies of word and image. New topics included what people wore, railways, theatre and popular entertainment, Valentine's Day, Christmas, environment and public health and Queen Victoria and the royal family. One result of working with humorous and editorial cartoons has been to create sections for book illustrators new to the site, including Henry Stephen "Hal" Ludlow, James Frank Sullivan, and John Gordon Thomson.
Landow also reviewed Devon Cox's The Street of Wonderful Possibilities: Whistler, Wilde, and Sargent in Tite Street and created a section on Anna Lea Merrit, the American artist living in London who painted Love Locked Out, which is discussed in the book.
One of the largest recent projects on the site involved reducing rather than adding to it, as we removed syllabi of courses that formerly used the Victorian Web at universities in the United States, Canada, and Singapore and student contributions not particularly relevant to the site, such as those on twentieth-century American non-fiction and modern fantasy.
The site added an obituary for Linda H. Peterson, who contributed her pioneering book on Victorian autobiography and other materials some years ago. We hope to add more of her books and articles.
Philip V. Allingham continues his work on book illustration, turning his attention to the way Phiz, Mahoney, Furniss, and others illustrated Dickens's Little Dorrit.
Jacqueline Banerjee got a warm welcome at the Ragged School Museum on its open weekend this month, afterwards adding a long overdue introduction to Dr Barnardo. Working with more pictures from Ramachandran Venkatesh, she continued filling out our Mumbai section with its well-known Flora Fountain, co-designed by Richard Norman Shaw. She added commentaries to Julia Cameron's May Day and a Fun cartoon which also plays on Tennyson's "May Queen" for a royal betrothal. Much time was spent revising and updating a number of earlier pieces by various people, such as Paul Mersh's account of General Gordon's charitable works, first added in 2007. Looking for relocated illustrations, and incorporating links to new material, for example in the biography of Brunel, also took time. Later in the month, JB added about a dozen of Susan Durant's medallions of the royal family, and updated the sections on both Durant and Henri de Triqueti, especially on the Triqueti Marbles at St George's Chapel, Windsor, while preparing for her talk at the PMSA (Public Monuments and Sculpture Association) conference. She also images and commentaries for his cenotaph for Prince Albert and the Yates Memorial. At the end of the month she reviewed the Tate's new "Painting with Light" exhibition.
Thank you to Rosie White, who shared two new items from her "Cabinet of Curiosity" with us: "Alice through the Magnifying Glass, Visual and Verbal Interplay in Wonderland," and "Charles Kingsley's The Water Babies and the Origins Debate." Thank you too to Antoine Capet of Cercles for sharing with us Mark Klobas's review of Nancy Ellenberger's Balfour's World: Aristocracy and Political Culture at the Fin de Siècle.
Simon Cooke created a section on the late-nineteenth-century illustrator Christiana Mary Demain 'Chris' Hammond (1860–1900), which includes eight of her works and a critical biography. Cooke also contributed several book designs by Alex Turbayne, including ones for Kingsley's Westward Ho!, Maria Edgeworth's Maria, and Sir Walter Scott's The Lady of the Lake. At month's end Cooke created a new section for a Paul Woddroffe, which thus far includes a dozen illustrations and an introduction to his life and work entitled, "Paul Woodroffe: Illustrator of the Nineties."
Susan Walker writes to us about a crowdsourcing effort to fund Casa Tolomei, the Italian summer home of the Brownings in 1853 and 1857.
Thanks to Nina Taylor for catching several documents dated 2018 — would that we could read the future! And thanks to Diane L. Ritter for catching scanning errors in the biography of G. P. R. James and Simon Collcutt for catching multiple mispellings of T. E. Collcutt's last name!
On the ninth the site had 88,597 documents and images, on the 30th after we removed more than 600 documents from the former section on course material associated with the site and added other documents, it had 88,266.
April 2016

pril began with your webmaster in London, where he attended a number of exhibitions and their press views. First, he headed straightaway to the Victoria & Albert Museum to see their installation of the Botticelli show he had reviewed after seeing it in Berlin. The joint review, which compares the very different approaches of the two museums, is now online. He next wrote "Bejewelled Treasures — a review of another exhibition drawn from the Al Thani Collection," and Tate Britain's "review of Conceptual Art in Britain, 1964-1979." Next up Undressed: A Brief History of Underwear at the Victoria & Albert, and Pre-Raphaelites on Paper at the Leighton House Museum. A return visit to the Blackfriars Pub produced some improved photographs of the Arts and Crafts decorations and sculpture.
While in London, Landow met with the private collector who has shared photographs of his large collection of sculpture, painting, and decorative arts. Thus far the new materials of which images have appeared online include Robert Anning Bell's Sir Galahad, Conrad Dressler's Benjamin Disraeli, Francis Derwent Wood's Bust of a Laughing Women, Kathleen Bruce Scott's Peter as a Baby, Stephen Wiens's Girl with a Lizard, Edouard Lanteri's Duet, and his French Hospital Dispensary medal, Sydney March's General Wolfe, Sir Edgar Bertram Mackennal's pair of Coalport Cornucopias Ellen Mary Rope's Unto Babes and Visit of the Magi and Onslow Whiting's Boer War Commemorative plaque.
Landow opened a section for another Trollope novel, The Three Clerks, beginning a homepage and two documents — "Trollope and contemporary fraud, embezzlement, and stock swindles" and "Who has given so great a blow to political honesty as Sir Robert Peel?."
The same collector generously shared photographs about medals and plaques by George Gammon Adams (Sir George Gilbert Scott ), Emil Fuchs (Boer War Royal Tour/Visit to the Colonies medal), the painter and Royal Academician Edward J. Poynter (Clio (ΚΛΕΙΩ)), Francis John Williamson's Queen Victoria Diamond Jubilee plaque, and members of the Wyons family that dominated Victorian medallist work: Joseph Shepherd Wyon's John Bacon and Samuel Johnson and Leonard Charles Wyon's Thomas Banks. Decorative arts contributions include Katie Harris's silver christening cup and match box.
At the end of last month, Jacqueline Banerjee added the picturesque Barmouth Bridge, the longest in Wales, thanks to pictures contributed by Colin Price. Thanks again too to Roger Beale of oldprints.com for kindly letting us use a picture from the Illustrated London News to illustrate a new commentary on the handsome Royal Courts of Justice clock. Then it was on to the writer, illustrator and cartoonist, Wallis Mackay, for whom she created a new section with his life, and a dozen or so of his illustrations and cartoons.
Many thanks for two new book reviews: one by William Whyte via Cercles, on Martin Geoffrey Cook's Edward Prior: Arts and Crafts Architect, and the other by Ellen Moody on Martha Stoddart Holmes's Fictions of Affliction: Physical Disability in Victorian Culture. The former prompted JB to write an introduction to a new section on Prior. Similarly, R. Venkatesh's photograph of a chattri in Mumbai's former Victoria Park prompted her to make a new section for its architect Sir Samuel Swinton Jacob, and to update an older account of Coronation Park in New Delhi, still slowly evolving into a heritage site. Then she wrote a piece about the Savile Club in Mayfair. Finally, returning to Colin Price's photographs, she added new information and pictures to Brunel's Chepstow railway bridge, and the Forth Rail Bridge, and also put online with commentaries the Avon Aqueduct in Linlithgow and the unique Warrington Transporter Bridge. At the end of the month she received Rosalind White's interesting piece on "Mesmerism, Madness and Witchcraft in Charlotte Bronté's Jane Eyre."
All this left a little time for some enjoyable meetings with our webmaster and his wife during their three-week stay in London; for updating and correcting a number of old documents, such as that on Tower Bridge and Its Art; and for her usual freelance writing. She published a couple of new reviews for the TLS this month, and a piece on the fascinating topic of the London Underground for Aquila. She also visited Windsor to see the Triqueti Marbles at first hand, since she is working on a paper on this sculptor for next month's PMSA Emigré Sculptors conference in London.
Derek B. Scott contributed another performance of a Victorian ballad — George Root's The Hazel Dell.
Simon Cooke created a section for an illustrator new to the site —  Richard Heighway, providing an introduction and 5 plates.
Thanks to a new contributor, Robert Hill, architect and collector of architectural drawings, who shared Isaiah Robert Edmondson Birkett's drawing of a Birmingham office block.
Robert Freidus contributed photographs of funerary and memorial sculpture from St. Giles Cathedral, Edinburgh: Sir George Frampton's General Sir William Stephen Alexander Lockhart, three works by James Pittendrigh MacGillivray (Robert Fergusson, John Knox, and Margaret Oliphant), and John and William Birnie Rhind's James Graham, 1st Marquis of Montrose.
As of the twenty-fifth the site had 88,236 documents and images.
March 2016

arch began with your webmaster continuing to work with cartoons and articles from Fun, the Victorian would-be rival to Punch that for an important part of its existence was owned by the Dalziels, the artists and engravers involved with so much book and periodical illustration. It turns out that whereas the Internet Archive and Hathi Digital Library Trust each have around half a dozen of the magazine's volumes, each of which contains six months's issues, the Suzy Covey Comic Book Collection in the George A. Smathers Libraries, University of Florida, offers a full run of the magazines. Unfortunately, unlike the Hathi online versions, the Florida ones have only page images but no usable text, which has meant spending many hours making transcriptions. Some of the sections begun in February that began with only a few examples, such as those on Disraeli, Gladstone, and railways, which only had a few examples, now have many more — there are, for example, now 28 cartoons for railways — and we now have many more topics, some grim (poverty and starvation in Victorian Britain), some serious (the Risorgimento), and others with comedy, including those on the arts, cabs and omnibuses, children, servants, workers, and religion. Among the most interesting are those cartoons and verse that either simply allude to Victorian painting and sculpture as a means of creating political satire or those that parody these works.
Philip V. Allingham has transcribed and written introductions for three sections of an 1838 adaptation of Dickens's Oliver Twist, possibly by George Almar.
A trip to Venice this month gave Jacqueline Banerjee material for a piece on Salviati in Venice and Britain: An Introduction, and she would like to thank Rita Kovach for permission to use a portrait of Antonio Salviati. But much of her time was spent in working with a new contributor, Colin Price, on some very famous bridges: George Gilbert Scott's Clifton Hampden Bridge; Isambard Kingdom Brunel's Saltash Bridge, Wharncliffe Viaduct, and Maidenhead Railway Bridge; William Tierney Clark's Marlow Bridge; and the Blackfriars road and railway bridges in London. Thank you to Colin for sending in a huge number of photographs, including sets documenting all the cathedrals of Britain, in all their aspects (especially stained glass). Towards the end of the month (still in the bridges section), she added archival excerpts about the Tay Bridge Disaster, and commented on Colin's pictures of the new Tay Bridge.
JB also added three new reviews, shared with us by Professor Antoine Capet, reviews editor of the online journal Cercles: Janet Gezari's review of Wuthering Heights on Film and Television: A Journey across Time and Cultures by Valérie V. Hazette; William Whyte's review of Gavin Stamp's Gothic for the Steam Age: An Illustrated Biography of Sir George Gilbert Scott (our second review of this important book); Laurent Bury's review of Lindsay Smith's Lewis Carroll: Photography on the Move. Thanks to Professor Capet and the authors involved for giving us permission to include these.
Simon Cooke, our editor for illustration and book design, has just published George Du Maurier: Illustrator, Author, Critic, which he co-edited with Paul Goldman, contributing a chapter and introduction.
Tim Willasey-Wilsey contributed "An indelible stigma of disgrace": The Guns of Kabul," which prompted the creation of a homepage for Afghanistan.
Thanks to Sarah Colegrave Fine Art for sharing with our readers half a dozen late-Victorian watercolors of Pakistan by Edward Clifford, paintings and drawings by Walter Greaves, and a delightful watercolor by Violet Brunton.
Thanks to James Spates, Professor of Sociology Emeritus Hobart and William Smith Colleges, for "How I Found Ruskin," originally a 50-page essay most of which is devoted to Ruskin's political importance.
Thanks to Albert Hickson for correcting a typo on the index for Liverpool. Many thanks also to Rita Kovach for correcting a date in the new Salviati piece, and sending in some more information about the firm's showrooms in London.
On March fourteenth the site had 87,730 documents and images.
February 2016

ebruary already? The time flew by especially quickly for your webmaster, who found himself immersed in two large projects dependent upon the wonderful resources of the Hathi Digital Library Trust, from which he obtained maps, illustrations, and Punch cartoons, and long articles from The Illustrated London News, Fraser's Magazine, the Westminster Review, and Fun, which linked together created a characteristic Victorian Web projects — namely, a series of interlinked primarily documents with commentaries plus some brief essays on a major issue, in this case the brief if deadly uprising after emancipation in Jamaica followed by the excessive and illegal reprisals by Governor Eyre and his underlings, some of whom were ultimately indicted for murder. Our interwoven materials on the Morant uprising and the subsequent Governor Eyre affair work well with our materials on the West Indies and public commentary on all sides of the affair has much to tell us about many subjects, including Carlyle's reputation, the context of the 1867 Reform Bill, and the British government's rare willingness to seek and carry out justice in the face of jingoism, racism, and imperialism.
After examining articles in newspapers and journals, Landow decided to see how Punch and similar magazines treated the issue, an investigation that led to the discovery of the Hathi Trust's issues of Fun, an obvious rival to Punch and imitator of it. This far we've put online with occasional commentary cartoons about Disraeli and the second reform bill, arts and literature, railways (and swindlers), and royal weddings, and the usual Punch-like cartoons on the war-between-the sexes with more than a dozen editorial cartoons on Gladstone and the failed battle for Irish Home Rule in the 1890s.
Philip V. Allingham in a burst of creativity has completed his one of his illustration projects, providing the plates, passages, commentary, and up to half a dozen comparison images by other artists for Harry Furniss's illustrations of Charles Dickens's Martin Chuzzlewit. Like Trollope, who notes that as soon as he completed one novel, he reached for a sheet of paper and began a new major project, PVA next began and completeda similar series of Henry Matthew Brock's book jacket and beautiful color illustrations of Dickens's The Holly Tree Inn.
The highlight of this month for Jacqueline Banerjee was the "Artist and Empire" exhibition at the Tate, which she reviewed along with its accompanying book. Many thanks to Leeds Art Gallery and Robert Crouch Rare Books, as well as the Tate, for helping her illustrate the review. Writing separately about Edward Armitage's dramatic allegorical painting Retribution at Leeds, she also provided an introduction to his work. Another pleasure was coming across Walter Crane's old house in Kensington, and learning about his bohemian lifestyle there!
Later in the month, she added accounts of The Prospect of Whitby pub in Wapping, and the Wapping Hydraulic Pumping Station opposite it. Finally, she opened a new section on John Wilson Croker, to include an essay by David Morphet on Croker's Image of France, reprinted here by kind permission of the Eblj (Electronic British Library Journal). For the periodicals section, she also formatted and illustrated Morphet's new and longer piece, "The Political Mission of the Quarterly Review, 1809-1859." Many thanks also to Antoine Capet and Deborah Mutch, for allowing us to reprint from Cercles Mutch's informative book review of Haewon Hwang's London's Underground Spaces: Representing the Victorian City, 1840-1915.
Andrzej Diniejko continues his essays on the novels of Disraeli with Benjamin Disraeli's The Young Duke as a Silver Fork-Novel With Social Commentary.
Simon Cooke contributed "Aubrey Beardsley as a Book Cover Designer."
Tim Willasey-Wilsey contributed "The Victims of Fugitives' Drift," a photo essay about a British invading force that was annihilated at the hands of the Zulus with nearly 1800 killed and only 55 surviving. This new material on southern Africa encouraged your webmaster to create a section on Rhodesia, the modern Zimbabwe.
Thanks to John Sankey, our long-time contributor on matters relating to Thomas Brock, for sending in three new works by the sculptor — Richard Baxter, his very first public monument, and equestrian statues of Edward VII in Sydney, Australia, and Toronto, Canada.
Thanks to our following readers: (1) to Rebecca Brittenham, Associate Professor of English, Indiana University, South Bend, for notifying us about a dead link to an external website listed in a bibliography (2) Michael Thomas for pointing put an incorrect date and to Bill Burns for correcting the incorrect date given in reference works for the illustrator Robert Dudley's death; (3) Bryn Roberts of the British Museum for pointing us to the availability online of a fifteenth-century illuminated Chaucer's Canterbury Tales.
On the twenty-ninth — that extra leap-year day —  the site had 87,390 documents and images.
January 2016

As the new year begins, your webmaster continued to mine The Illustrated London News, adapting both individual documents, such a biography with portrait of Darwin and an obituary and portrait of the sculptor, Alexander Munro, and also sets of interlinked essays and images, such as those on the 1887 British occupation of Burma, men's and women's turn-of-the-century clothing, and new galleries of advertising. Thus far we have small collections of those for patent medicines, soap and skin care, and jewelry. In addition, the ILN proved a source for a wide variety of new materials — or comments added to materials already on the site — on individual painters and sculptors as well as on India.
Jacqueline Banerjee started the month by formatting and illustrating two new reviews, the first by Bénédicte Coste, of Muriel Pécastaing-Boissière et Marie Terrier's Annie Besant (1847-1933): La lutte et la quête [The Struggle and the Quest], and the second, by Deborah Mutch of John Callow's new edition of Keir Hardie's From Serfdom to Socialism. Many thanks to Antoine Capet and the authors of these reviews for permitting them to be reprinted here. JB then extended an earlier account of Richard Jefferies and other "Country Writers," turning it into a photo-essay, and opened a new section on H. G. Wells, with a biography focused on the Victorian years when he wrote some of his ground-breaking "scientific romances" as well as the first of his more traditional novels. This section includes discussions of The Wheels of Chance and The War of the Worlds, and also considers his reputation. With the help of more photographs from Michael Critchlow, she then added The Four Kings Altar Frontal by Thomas Wardle and the Leek Embroidery Society to the new embroidery section, and several more after that, including the beautiful Hierarchy of Angels panel. This was only part of a whole set of pictures from the same contributor, documenting G. E. Street's work on St Edmund the Confessor, Leek, with its lovely windows by G. F. Bodley (who designed the two rose windows, one shown here), John Henry Dearle and others.
By the end of January, just over six months after first joining Twitter, we have over 1,240 followers, some of whom have sent in very useful queries and comments, as well as contributions. Michael Critchlow is one of these. Another is Jamal Jafri, who spotted a discrepancy in the source material about the Asiatic Society of Bengal in Calcutta. Special thanks to Mimi Matthews, who also got in touch, and contributed a lively piece on "Penny dreadfuls, juvenile crime, and late-Victorian moral panic," which your webmaster formatted. Many Twitter replies have contained encouraging remarks about the website!
Simon Cooke contributes the essay and plates for "Fawkes to Marcus Stone: Trollope and his 'Other' Illustrators During his Lifetime."
Derek Scott sent in performances of two more Victorian parlor songs —  A life on the ocean wave and A bandit's life is the life for me.
Tim Willasey-Wilsey's latest addition to his section on the British West Indies is "Georgian Jamaica and its public buildings."
Naomi Lightman contributed "'No man could owe more' — John Ruskin's debt to Anna Barbauld's books for children." We are grateful to David Morphet, another new contributor, for his interesting piece on Louis Jennings, a forgotten Victorian journalist, who became editor of the New York Times.
As of the twenty-fifth the site has 86,606 documents and images.
December

ontinuing to mine the riches of the Hathi Digital Library's web versions of Illustrated London News, which Google has scanned, your webmaster added some interesting material to various areas of the site, and using ABBYY FineReader software, he produced the text from the page images in the Hathi Digital Library's web versions of this periodical. The new documents and images include artworks, such as Edward Hodges Baily's Sir Charles Metcalfe (as well as a portrait and obituary of the sculptor) and William Behnes's portrait medal of Robert Vernon, and additions to the history section, including "Gallant capture of a Slaver by H.M.S Rattler." The Illustrated London News's serio-comic article on London fogs prompted the creation of a new section on the Victorian environment, and this newspaper's continuing interest in contemporary technology also enriched our sections on Victorian railways as we added "The Needham-Market Station on the Norwich and Ipswitch Railway," "Railway Monopoly," "Arrival of Cattle at the Railway Terminus, Euston-Square," and a half dozen other images railways and articles about them, include one on a train crash in India.
Several of the articles excavated from Illustrated London News combined religious and social history, such as "The Jewish Question:" The Illustrated London News defends the right of Rothchild and other Jews to serve in Parliament and the related "Baron Rothschild taking the oaths in the House of Commons". Others concerned Victorian fears of Roman Catholicism, such as "Papal Agression," an article which reported various hostile responses to the Pope's re-establishing bishoprics and archbishoprics in England and the association of High Church Anglican religious services with Roman Catholicism. Your webmaster also created an eleven-part series centering on the 1850 anti-Catholic riots in Stockport. The ILN obituaries often provide valuable information that complements materials we already have, as did the one for F. D. Maurice. We have a new section entitled "London Scenes," which thus far contains material on range of topics, including the financial crash of 1866, construction of the Embankment, which changed the face of London, and commentary about the Derby, fashionable sections of town, and Christmas pantomime.
Illustrated London News also provided images contemporary architecture, including of St. of the interior and exterior John's College Chapel, University of Cambridge, and various churches, including two by George Gilbert Scott — Camberwell Church and Christ Church, Ealing.
Philip V. Allingham shifted his attention to a different Dickens novel — Our Mutual friend — contributing scans of several dozen illustrations by James Mahoney plus providing the passages illustrated, interpretative commentaries, and comparative images by other illustrators.
At the beginning of the month, Jacqueline Banerjee enjoyed reviewing Cynthia Gamble's Wenlock Abbey, 1857-1919 and this prompted a new section on embroidery, both domestic and secular, with several new pieces included. After that she worked with Chris Bell again to expand the accounts of Landseer's lions in Trafalgar Square, and Thomas Milnes's lions in Saltaire. In this connection, she opened a new folder on the portrait-painter John Ballantyne, who famously painted Landseer at work on his lions. Milnes's postmortem sketch of Wellington was also incorporated in the account of his statue of Wellington in this section. Joe Pilling's latest and very welcome review, of Jo Manton's Sister Dora: A Life of Dorothy Pattison, then prompted a piece about her statue in Walsall (the first public statue of any woman outside the royal family).
Later in the month JB added an essay on George Meredith and Emilie Maceroni — Emilie inspired Meredith's heroine in his "Italian novels" — and several new pictures and commentaries for Meredith's gallery. Two interesting new items relating to Meredith were a study and drawing by Rossetti, who used Meredith's portrait as the head of Jesus in Mary at the Door of Simon. She next added portrait of Emily Brontë, and a discussion of Ada Lovelace, following a visit to the exhibition on Lovelace at the Science Museum, Kensington: Ada Lovelace: Pioneering Computer Programmer?
Many thanks to Joe Pilling for another thorough and informed review, this time on Angus Hawkins' hefty two-volume biography, The Forgotten Prime Minister: The 14th Earl of Derby.
Thanks to Sarah Colegreave Fine Art for permitting us to include on this site three works by Frederic Shields: Head of a Girl, Cottage Interior, and Apple Blossom. Thanks, too, to Liss Fine Art for Barmaid from the London Characters series.
Andrzej Diniejko contributed "Benjamin Disraeli's Vivian Grey as a Silver-Fork Novel With a Key."
Derek B. Scott, our Music Editor, contributed "Music and social class in Victorian London, plus a review of E. D. Gregory's Victorian Songhunters: The Recovery and Editing of English Vernacular Ballads and Folk Lyrics, 1820-1883," and a performance of the parlor ballad, I'll Sing Thee Songs of Araby.
Tim Willasey-Wilsey, who has created a section on the British West Indies within the British Empire section, contributed "Jamaica and the British Caribbean. An Introduction," "Georgian Jamaica and its public buildings," "The Anglican churches of eighteenth-century Jamaica," "The Great houses Jamaica," and "The Jamaica Coffee House in the City of London," all of which he illustrated with his own photographs. Landow then added from The Illustrated London News "The Jamaica Commissioners's report on the Jamaica insurrection condemning the conduct of Governor Eyre and his subordinates."
Thanks to Rob Poole who shared a drawing of a railway tunnel that shows the opposite end of one depicted by Nieman Smith, and thanks to Caroline Rumsey for correcting an error made when we re-organized the Cruikshank folder.
As the year ends the site had 86,066 documents and images.
November

fter ten days back home in Rhode Island, your webmaster returned to Germany to give a talk at Key Ideas and Concepts of the Digital Humanities, a conference hosted by the Technische Universität Darmstadt. The conference took place in the Georg Christoph Lichtenberg House, the former home of Prince Otto Heinrich zu Schaumburg-Lippe, who had it decorated in art nouveau tiles and woodwork.
Earlier visits to American museums provided enough material to open a new section on American sculptors working in nineteenth-century Italy that ties in nicely to Jacqueline Banerjee's earlier essays on the Brownings in Italy and the expatriates in Italy. The Boston Museum of Fine Arts, which has an extensive collection of work by these sculptors, has in its collections Thomas Ridgeway Gould's Cleopatra Chauncey Bradley Ives's Pandora, Hiram Powers's Eve Disconsolate and Faith, Randolph Rogers's Nydia, the Blind Girl of Pompeii, William Wetmore Storey's Sappho, Venus Anadyomene, and Medea. The MFA also has an interesting gothic revival hall stand designed by Christopher Dresser and manufacturered by Coalbrookdale Iron Works.
Looking through photo files of material from museums in Europe and the U. S., Landow created a section on "Beheading Women," which includes two dozen photographs of paintings and engravings of Salome plus others of Judith and other women like Queen Tomyris, some who appear as heroines, others as villains. Your webmaster next reviewed Alison Matthews David's fascinating — and disturbing —  Fashion Victims: The Dangers of Dress Past and Present. Trawling issues of the Illustrated London News in the invaluable Internet Archive produced images and information that supplemented material we already have online, including Marshall Wood's bust of H.R.H. the Princess of Wales, Joseph Durham's Chastity, images of sports (the Eton-Winchester cricket match and a national ladies archery contest at Alexandra Park), the demolition of the old Battersea Bridge, a progress report on the Albert Memorial with details of its construction, a portrait and obituary Sir Joseph Paxton, Alexander Munro's Undine, John Birnie Philip's Richard Oastler (a monument to the man who campaigned against child labor) and a nice article with four images about George Stevenson's locomotive works in Newcastle-on-Time plus a dozen detailed Paris fashions plates and accompanying detailed descriptions, which led to creating an index pages for what people wore in the 1840s, '50s, and '60s. The Illustrated London News also provided information and images of architecture in South Asia: All Saints's Church in Bhopal and the Albert Hall in Jeypore. Landow ended the month with "Columbia Market, Bethnal Green (1869), designed by H. A. Darbishire" — one of miss Burdett Coutts's most extensive (and well conceived) charitable projects.
Philip V. Allingham has begun work on illustrations of Dickens in the Household Edition by Felix O. C. Darley, thus far completing commentaries on two dozen plates.
This month Jacqueline Banerjee has been looking at some churches. She rewrote her earlier entries on Benjamin Ferrey's Christ Church, Esher, with the welcome addition of interior pictures from contributing photographer John Salmon. Then came Holy Trinity, Llandudno in North Wales, and Richard Norman Shaw's very distinctive church in Staffordshire, All Saints, Leek. The photos here came from a new contributor, Michael Critchlow: many thanks! They included church furniture like this unusual font by William Lethaby, and a whole series of wonderful Burne-Jones and Morris windows. They included some church embroidery, which prompted opening a new section on this craft. Besides the well-known artists were two who needed introductions, so JB also made new indexes for Sir Ninian Comper, both in the architecture section and in the stained glass section; she said a little too about the stained glass firm, A. L. Moore & Son.
Other contributions that came JB's way were from Chris Bell, a member of the Milnes family, who sent in a timeline for, and a note on the birthdate of, the sculptor Thomas Milnes, accompanied by photos of his grave. These small pieces represent a great deal of research: we are grateful again that Chris shared it with us. Our regular political history reviewer, Joe Pilling, reviewed the diary of Sir Edward (Eddy) Walter Hamilton, a top civil servant with an important role in that service (for example, he organised Gladstone's funeral). He lived at Whitehall Court, the subject of one of Joseph Pennell's most evocative night scenes, so JB added that too. At the end of the month, she also wrote about S. S. Teulon's Holy Trinity Church, Northwood, in Hillingdon, which apart from anything else has a wonderful array of stained glass by Teulon himself, Burne-Jones, James Powell & Sons, Comper and others. Joe Pilling sent in another review, too, this time of Paul Brighton's fascinating Original Spin, about political "spin" operating even in Victorian times.
Tim Willasey-Wilsey contributed a photograph and text for Edward Hodges Baily's bust of Robert Southey and "The Battle-Field of Chillianwallah," an 1853 article from the Illustrated London News to go with his essay on the subject. In addition, he opened up a new section on the West Indies, beginning with The Statue of Admiral Lord Rodney in Spanish Town, Jamaica that commemorates the British victory over the French fleet that preserved British colonies in the Carribbean, and "In search of the Ferry Inn, Jamaica."
Joe Pilling reviewed Paul Brighton's Original Spin: Downing Street and the Press in Victorian Britain
Tony Schwab has contributed "The Unlikely Collaboration of Dickens and Darwin: A Closer Look at the Three Reviews."
Thanks to James Spates for sharing "Will it last? — Ruskin's criticism of modern ephemerality" with our readers.
As of the twenty-third, the site has 85,412 documents and images.
October

our webmaster's two-week trip to Prague, Dresden, Wittenberg, and Berlin produced interesting comparative material, including a series of photographs of the Czech city's Church of Saints Peter and Paul, a building that combines Gothic Revival architecture with Art Nouveau painted decoration, and also additional images, including night views, of St. Vitus Cathedral, which raise the question, does it embody Gothic survival or revival? Prague, which is far richer in Art Nouveau than any city in the U. K., provided examples of architectural detail, ceramic tiles, painting, and sculpture.
Philip V. Allingham has completed his series of illustrated essays on the individual plates in C. E. Brock's illustrations of Dickens's The Cricket on the Hearth: A Fairy Tale of Hearth and Home.
Jacqueline Banerjee returned to some photographs she took last year, and added a gallery of new pictures to Sarah Losh's St Mary's, Wreay, in Cumbria, and St George's, Jesmond, with T. R. Spence's stunning mosaic scheme, a selection of his stained glass there, Ralph Hedley's woodcarving, and George Frampton's memorials to Charles Mitchell and his son, Charles William Mitchell. Filling a gap that she found in the stained glass sequence, she added two late-Victorian panels from the Booth Museum of Natural History in Brighton, together with a piece on the quirky little museum itself. This was followed by Peter Price's Castle Arcade, Cardiff, and John Nash's Park Village East and his very first independent work, a terrace on Great Russell Street. She also reviewed a welcome new book about the sculptor Benjamin Creswick.
Many thanks to Joe Pilling again for a review of an earlier but valuable account of James Covert's A Victorian Marriage: Mandell and Louise Creighton. Also to Dr J. Ken Roberts and his friend, Dennis Eaton, who sent in more pictures and information about St Cybi's Church, Holyhead, which prompted a spate on new work on it, and especially on its stained glass windows from the Morris Co., Kempe and others, all listed in the Related Material for the church. This included a brief note on a new stained glass maker, John J. Jennings.
Simon Cooke contributed "The Aesthetics and Economics of Novelty Bindings," which is accompanied by many beautiful photographs of Mauchline-ware binding's, which consisted of a combination of leather, wood, and photograpghic or other images, and those with the appearance of polished leather or tortoise shell created by pulped paper bound together by an industrial gum.
Andrzej Diniejko, Contributing Editor for Poland, contributed "A Quest for the Eternal Feminine Ideal in Thomas Hardy's The Well-Beloved."
Thanks to Sussain's Auctions of Chicago, Illinois, for notifying us about the sale of Henry Moore's Off St. Catherines After a Gale and permitting us to include it our section for that painter.
Thanks to Michael Haskell, a ninth grader from Hilliard, Ohio, who reported some typographical errors.
As of the eighteenth the site had 84, 789 documents and images.
September

eptember saw the completion of the first phase of reconfiguring the site to make it better accessible to readers using smart phones. What remains? Reformatting the sections containing Spanish and French translations, and exchanging the old diamond-shaped homepages for authors, artists, and a few subjects for lists that will work better. (Only about a dozen remain.) We welcome on board Dr. Mark Bernstein, Chief Scientist and CEO of Eastgate Systems, who has helped with HTML and CSS in the past, as a member of the editorial board who will be in charge of designing changes to our style sheets — that is, to our basic formatting and page/screen design.
Shortly before setting out on a two-week trip to Europe, your webmaster came upon an interesting review, which prompted brief comments about "Wellington as pragmatic Tory politician" and "Wellington at Waterloo."
Philip V. Allingham has completed his series of comparative essays about both Charles Green's illustrations of A Christmas Carol and the same artist's illustrations for Dickens's The Haunted Man. After moving from snowy and cold Ontario, PVA has returned to the balmy climate of Vancouver, leaving it briefly to give a talk in Poland. In between unpacking his books and getting a ticket for his jaunt to Krakow, he began twenty-five commentaries on the illustrations of A Christmas Carol by Charles Edmund Brock , completing the first five before his departure.
Jacqueline Banerjee reviewed Gavin Stamp's handsome new Gothic for the Steam Age: An Illustrated Biography of George Gilbert Scott, and added an account of Scott's grand funeral in Westminster Abbey to the Scott section. She also formatted and illustrated several reviews. Joe Pilling reviewed two books: the new edition of Denis Judd's Palmerston, and John Cooper's The Unexpected Story of Nathaniel Rothschild. Hugh Clout's review of William Whyte's Redbrick: A Social and Architectural History of Britain's Civic Universities, and Gilles Couderc's review of James Lyon's Charles Dickens, la musique et la vie artistique Londres l'époque victorienne, came to us from the online journal Cercles. Many thanks to all these reviewers for sharing their responses with us.
Photographer John Salmon sent in some more of his lovely photographs, this time of St Michael and All Angels, Ladbroke Grove, for which, and for the beautiful stained glass windows there, JB wrote a commentaries. Photographer Peter Loud also sent in some more great photographs, further examples of Ralph Hedley's marvellous woodcarvings in the choir of St Nicholas Cathedral, Newcastle, misericords and other curious features. After a trip to France, where she had been invited to read a paper at an international study-day on the sculptor Carlo Marochetti (in very daunting company!), JB settled down again to do some more reformatting, though only a very, very little compared to our webmaster.
Simon Cooke contributed "Henry Noel Humphreys as a Designer of Cloth Bindings."
Diane Greco Josefowicz reviewed Pauline Conolly's The Water Doctor's Daughters, and Selby Whittingham reviewed Lawrence Gowing: Selected Writings.
Mike Hickox contributed "Shakespeare, Phrenology, and Henry Wallis's A Sculptor's Workshop" — his second essay on that painting.
Many thanks to Beth Newman, Associate Professor of English, Southern Methodist University, for giving a head's up about a bad link to an external site that has disappeared.
The Athens Institute for Education and Research (ATINER), a world association of academics and researchers, is organizing A Panel on Neo-Victorian Fiction: Excavating the Bygone in the Modern World, 3-6 January 2016, Athens, Greece.
On the twenty-first the site had 84, 573 documents and images.
August

s the month began, your webmaster continued the often dreary task of reformatting the site by completing work on several sections, including Gender Matters, Graphic Arts (Etching, Engraving, Lithography), Photography, Periodicals, and Music and Popular Entertainment.
Philip V. Allingham, who has completed most of the commentaries in the Green section, is working with GPL on adding to and improving the Phiz illustrations, beginning with a new folder for Dickens's Dombey and Son.
Jacqueline Banerjee, who has taken even more responsibility for the quality of the site, began the month modifying and improving work in the Places section. So far Derbyshire and Dorset have been spruced up. To Dorset, she added a photo-essay on Weymouth in (mainly) Victorian times, and another on the statue of Queen Victoria there. Other work this month included biographies of the artists Louisa Anne Beresford and Eleanor Vere Boyle, and some works by each, and accounts of two statues in Calcutta for people still held in much respect there, Sir Edward Hyde East and the educationist David Hare.
Many thanks to Richard Barnes for contributing the photograph of East's statue, also to to Christine Whittemore for a thoughtful comment on Mary Ward's Richard Elsemere, and to Helen Elletson, of the William Morris Society for contributing her picture of one of William Morris's Sussex chairs. Church photographer John Salmon has also sent in dozens of marvellous photographs, the first of which, documenting James Brooks's dramatic All Hallows, Gospel Oak, are now online.
Simon Cooke ended last month and began with new one by creating a new section on Edward Poynter's illustrations.
Sandra Ujpétery, a new contributor from Switzerland, contributed "A Corrective to common views of Smith's ideas of Laissez-Faire — Smith, Townsend, and the Workhouse Test Act" and revised the final paragraph in our essay on the Test Act in the section on the Poor Law. >/p>
On the 24th the site had 84,456 documents and images.
July

In the first two weeks or so of this month, your webmaster continued reformatting sections of the site, finishing architecture and illustration (except for parts of Phiz that Phillip Allingham is taken in hand), and the reformatting also involves exchanging our diamond-shaped design for various sitemaps (homepages) with lists that are easier to read on smart phones. Landow renamed the originally homepage for the site oldindex.html and included a link in the new one for those readers who prefer to use the old one whose design emphasizes that all the topics in the various icons constitute the idea or work of the author or artist in the center.
John Salmon joins us a contributing photographer. Jacqueline Banerjee and he teamed up to create photo-essays on the exterior and interior of William Butterfield's St Mary Magdalene, Enfield. This has marvellous north and south wall-paintings by Nathaniel Westlake and stained glass by Heaton, Butler and Bayne, much of it, like the beautiful east window, by Butterfield himself, but including also James Clark's memorial window based on his famous World War I painting, The Great Sacrifice. This led to a biography of Clark and the inclusion of more of his works, like the touching Blind Mary (many thanks to Hartlepool Art Gallery's Charlotte Taylor for all her help). She also wrote an essay on the Victorian's restoration work on Westminster Abbey. She has started a Twitter account for our website, too! Please follow us on it, and add some replies!
Many thanks to the Reverend Canon Stephen Evans for updating us on the whereabouts of the altar before which the Brownings took their marriage vows. It was returned to St Marylebone Parish Church in 2012, in time for the bicentenary of Robert's birth. Thanks also to photographer Peter Loud, who contributed some photographs for Jacqueline Banerjee's last project this month, on the paintings and woodcarvings of Newcastle artist Ralph Hedley. In this connection, many thanks too to the Laing Art Gallery, Newcastle, and the Shipley Art Gallery, Gateshead, for permission to reproduce paintings.
Simon Cooke completed "The Biblical Illustrations of Simeon Solomon."
By the 27th almost 4000 documents and images were uploaded to the site, bringing the number of them to 84,338 as the Victorian Web grew slightly as the reformatting continues.
June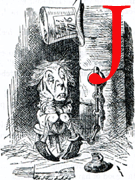 June began and continued very much the way May had gone — with your webmaster reformatting, reconfiguring, and updating the HTML documents in our architecture section. By the middle of the month he had completed the folder containing Gothic revival architecture in Poland and by the 25th completed architecture.
Jacqueline Banerjee's "The Former Lower Chapman Street School, Shadwell, by E. R. Robson and T. J. Bailey" tells the story of an East End school begun in 1874 and extended a decade later that informs both our understanding of architecture and social history. Thanks once again to John Salmon for his pictures of the mosaics by John Standen Adkins in St John the Baptist, Holland Road, to which JB added commentaries and also to Cercles for sharing Fionnuala Dillane's review of "Nancy Henry's The Life of George Eliot: A Critical Biography, which JB formatted and illustrated. The rest of the month went on selecting, writing about and arranging nearly 200 more of John Salmon's splendid photographs, which included one set taken in St Edward the Confessor's Church, Romford, with its beautiful stained glass windows like Lavers & Barraud's Christ's Ministry; and another set taken in St Mary the Virgin, Great Warley, which contains a virtuoso Arts and Crafts interior by William Reynolds-Stephens. This prompted her to write an essay on Arts and Crafts or Art Nouveau? W. Reynolds-Stephens and the Interior of St Mary the Virgin, Great Warley. Many thanks again to John Salmon for his major part in these collaborative projects.
Simon Cooke continues his work on Simeon Solomon, scanning more than a dozen of his illustrations of the Old Testament to which has added commentaries.
Tim Willasey-Wilsey's contributions this month include Edward Richardson's Memorial for Sir Robert Dick containing a biography of its subject and William Salter's portrait of Dick. He also continues his work on the buildings of British India with Col. J. L. Caldwell and Captain De Havilland's Madras Cathedral and "An exhalation from the earth" — his photo essay on Watson's Hotel in Bombay. His work also includes Sir Francis Chantrey's monument to Bishop Heber in St. Georges Cathedral.
Ivo de Galan, a first-time contributor, shared with us an image of the manuscript of George Whyte-Melville's "A Child in the nursery crying" — a rare Crimean War poem — and an introduction to it. Later in the month he contributed images of two drawings in his collection, Sir Hubert von Herkomer's charcoal portrait, Edwin Lord Weeks and Sir John Everett Millais's Cows in a Field, a study for Millais's frontispiece to Trollope's Orley Farm. Another new contributor, Tony Schwab, has sent us "A Bad Trip: The Trouble with Martin Chuzzlewit," which contains a particularly interesting discussion of the way critics have distorted the character of Mark Tapley, because he is too good for their tastes.
Thanks to Arn Dekker for correcting the transcription of a name on one of Bowcher's medals.
By the twenty-ninth the site had 84,144 documents and images. As we winnow unneeded thumbnail images, we have uploaded 2781 documents — almost all re-formatted html with a view older images whose perspective distortions required fixing — but the site has only grown by a few documents in the past month!
May

s the month began, your webmaster worked with the owner of a large sculpture collection, who wishes to remain anonymous, adding a considerable number of works to the site. After sizing the images, adjusting their colors, and creating the htmls, Landow put the following works of sculpture online: M. Berry's Mary Harvey Hart, two bas reliefs by Benjamin Creswick (In the Chapel and Under the Spreading Chestnut Tree), Richard Garbe's porcelain bas-relief, King George VI and Queen Elizabeth William Goscombe John's maquette for The Guardian Angel, Hamo Thornycroft's Winged Assyrian Sphinx, Sydney March's three works assocated with the Boer War (Lord Kitchener , Robert Baden-Powell and Lord Roberts), A. Bertram Pegram's Father Time.
The new medals from the same collection added to the site include the Art Union commemorative platter containing nine medals by the Wyons and other artists, Charles John Allen's Kanthack medal, Gilbert Bayes's Cobbett Medal for the Worshipful Company of Musicians, Frank Bowcher's Centenary of the Linnaean Society, Darwin and Wallace Medal, Homage of the Empire Medal Franco-British Exhibition medal, Aimé-Jules Dalou's Journée remplie, Ernest George Gillick's Royal Academy of Arts School medal, Edward Carter Preston's George V Jubilee Medal 1910-1935, Louis Frederick Roselieb's Canterbury Camera Club medal, Paisley Philosophical Institution medal, and The Southend-on-Sea Photographic Society medal.
Working with Philip V. Allingham, Landow created a section for C. E. Brock with 30 illustrations of Dickens's Christmas Books: Our contributing editor from Canada provided scans of the plates and information about them and Landow then resized them, adjusted color and contrast, created a final version of an index for Brock. As time permits, Allingham will add his usual documents containing the text illustrated, detailed commentaries, and comparisons with work by other illustrators of the same works. On the 12th he completed the first if them, Brock's frontispiece for A Christmas Carol — He had been Tim's blood horse all the way from church. More to come!
Allingham, who is about to become an emeritus member of the faculty at Lakeland University, leave Ontario, and return to Vancouver, has not slowed the rate of his contributions even while packing books and moving house! Over the past three weeks he has also contributed 100 image scans of Charles Green's wonderful illustrations of works by Dickens. Thus far he has also completed almost all the commentaries and sets of comparative images for the 31 plates in The Chimes.
Jacqueline Banrejee created a new section on John Raphael Roderigues Brandon, which includes four buildings and an extensive biographical introduction. She also added Sir John Belcher's Colchester Town Hall and Victoria Tower, Essex (1897), which replaced Brandon and Blore's 1845 structure. Turning to photography, she created a long overdue section on Lewis Carroll, which includes a dozen photographs and her incisive commentaries. She also formatted and added illustrations to Joe Pilling's review of Edward Wakeling's Lewis Carroll: The Man and His Circle. and Ingrid Hanson's review of Wilkie Collins: A Life of Sensation, the latter kindly shared with us by the online jpurnal, Cercles.
Then began a collaboration with a very welcome new contributor, John Salmon, who sent in splendid photographs of James Brooks's church, St John the Baptist, Holland Road, Kensington, and George Gilbert Scott's St Mary's (New) Church, Stoke Newington. These involved adding commentaries and writing a short biography of James Brooks, as well as biographies of the sculptors J. E. Taylerson and Richard Westmacott, Jr. , and an account of the stained glass firm, Percy Bacon Brothers, in order to introduce the lovely samples of their work found in these churches.
Simon Cooke continued his Millais project by contributing almost 40 image scans of his illustrations for Trollope's Orley Farm with accompanying commentaries plus a multi-part essay, "Godfrey Sykes and the front cover of The Cornhill Magazine" and "Tennyson on Book Illustration."
Derek B. Scott contributed another performance of a Victorian parlour song — Alice, Where Art Thou? (1861), lyrics by Weillinton Guernsey (1817–1885), music by Joseph Ascher (1829–1869).
Diane Greco Josefowicz transcribed, edited, and linked "The Fossil-Finder of Lyme-Regis," an article from the 1857 Chamber's Journal.
Tim Willasey-Wilsey has written another of his photo-essays that recovers a significant element of almost-forgotten colonial and military history, this one with a religious importance as well — "The Afghan Church in Mumbai and the Guild of the Holy Standard."
Robert Freidus contributed photographs of both the interior and exterior of Lewis Cubitt's King's Cross Station, London (1852).
Susan Guralnik, M.A. reviewed Seth Koven's The Match Girl and the Heiress.
Thanks to Renee Benham for correcting a date.
On the 25th the site had 84,207 documents and images as reformatting and winnowing documents continues amid a flood of excellent contributions.
April 2015

pril began with your webmaster working 8-9 hours a day converting the footer icons to the new format. Thus far the sections on genre, history, religion, and sculpture have seen completion as well as about half the authors discussed on the site. On the seventh Landow traveled to London were he met with half a dozen contributors and visited several important exhibitions, including the Tate version of the sculpture show that began in New Haven, for which he wrote ""The Elephant in the Room": Sculpture Victorious comes to Tate Britain." Next came "The Delights of Neo-Decadence — a Review of 'Savage Beauty' at the Victoria & Albert Museum."
He also photographed the outsides of two important Anglo-Catholic (or High Church) churches — St. Barnabas Pimlico and the nearby sister-church St. Mary the Virgin (also known as St. Mary's Bourne Street). Returning on a Saturday morning when Mr. John Boshier, the friendly and informative guide at St. Barnabas, opened it to visitors, Landow created a series on the church's interior, including its mosaics and stained glass.
Philip V. Allingham has added Charles Green's illustrations of Dickens's The Chimes and begun to enlarge the section on Charles Pears as well.
Jaqueline Banerjee has added photo essays on William Morris's Kelmscott House in Hammersmith and his Albion Printing Press, and the interior of Winchester Cathedral and George Gilbert Scott's Choir Screen there. She has also formatted and illustrated some fine new reviews, the first two shared with the journal Cercles: Timothy Brittain-Catlin's review of Oliver Bradbury's Sir John Soane's Influence on Architecture from 1791: A Continuing Legacy, Jules Gehrke's review of Michele M. Strong's Education, Travel and the "Civilisation" of the Victorian Working Classes, and Joe Pilling's review of Daisy Hay's Mr and Mrs Disraeli, A Strange Romance. She then wrote a short biography of Sir Joseph Dalton Hooker, the influential botanist and adventurous plant-collector, because Dr Jim Endersby of Sussex University kindly let us take some excerpts from his books on the history of science, three of which (listed at the end of Hooker's biography) are on Hooker. Another was on the eugenicist Sir Francis Galton, entitled here "Sir Francis Galton and the 'Average Man'" — a specimen for whom Galton had little time. At the end of the month she formatted and illustrated another fascinating review from Cercles, on Harry Furniss's political caricatures and magic lantern shows, for which she also supplied some examples, including Furniss's famous depictions of a high-collared Gladstone.
Simon Cooke contributed several essays on Millais as illustrator, including "John Everett Millais as an Illustrator — Significant Gesture, Expressive Line, and Emblematic Detail," "Millais's Illustrations for Trollope," and "John Everett Millais as an Illustrator and Interpreter of Trollope."
Andrzej Diniejko continued his Hardy project with "Castles, cameras, and telegraphy — ancient and modern in Thomas Hardy's A Laodicean."
Diane Greco Josefowicz contributed "Mary Anning (1799-1847), fossilist" and "Sir Henry Thomas de la Beche (1796-1855), geologist, paleontologist" to the new, reorganized geology section as well as adding her transcribed and edited web-version of "Mary Anning, The Fossil Finder (" an article that appeared in Dickens's All the Year Round.
Tom Ward kindly shared the introduction and discussion of indexing The Girl's Own Paper from his website.
Thanks to Melissa Shields Jenkins, Assistant Professor of English at Wake Forest University, for pointing to an error in the book review section.
Continuing to prune the site of unneeded thumbnails and footer icons, it still grows, though more slowly, and now has 83,561 documents and images as of the twenty-seventh.
March 2015
or the first week of March, your webmaster found himself occupied with — no, consumed by — a major project: creating a web version of Charlotte Gere's Victorian Jewelry, a particular challenge because so much relevant visual material in modern museums and Victorian publications has recently become available and deserves to be linked to this important text. By the 14th this valuable resource that links to everything on the site from railways (gold earrings were made of miniature locomotives!) to Egptomania saw completion.
Offers to reconfigure the Victorian Web (for a substantial fee) pour in several times a week, but when Chris Reynolds wrote from the UK with suggestions that we should modify our formatting easier to read on iPhones and other smart phones and tablets, he offered some important suggestions, one of which we have begun to implement — replacing our image-based icons with text-based navigation tiles, two of which you'll find at the bottom of this page. This approach, which obviates the need to create an image for each icon, has the further advantages of allowing us to provide them for authors, artists, and topics that have too few associated documents to warrant creating the oler images while also avoiding annoying variations in color and tone of the image-based footer icons. One problem we haven't solved yet: getting your webmaster's beloved Oxford font to work on our servers. Take a look at one group of documents for which this time-consuming conversion has been completed.
Continuing his enormous Dickens illustrators project, Philip Allingham has competed the section containing eighty of Kyd's character portraits and added the following illustrated essays on Harry Furniss's illustrations of Oliver Twist: Nancy in hysterics, Rose and Nancy, and Fagin and Noah understand each other.
Jacqueline Banerjee has created a new section on Julia Margaret Cameron thus far containing a biography, bibliography, and eight of her photographs. This was followed by a set of Daniel Maclise's illustrations for Cameron's translation of the popular ballad Leonora, and then by work on the artist, etcher and illustrator William Strang — a biography, four paintings (including her favourite, The Love Letter), ten etchings (including a particularly characterful self-portrait) and two of his popular pencil and chalk portraits. Then she returned to India again with Baron Carlo Marochetti's Angel at the Cawnpore Memorial, some of the material for which came from Caroline Hedengren-Dillon (many thanks, again!), and Walter Granville's Cawnpore Memorial Church. Along the way, she also wrote about Marochetti's Crimean War Memorial for Scutari. At the end of the month she sent in two more paintings by Richard Dadd, with commentaries: Mercy: David Spareth Saul's Life and Contradiction: Oberon and Titania.
Tim Willasey-Wilsey contributed another of his essays about the British in South Asia — "A melancholy monument to the ravages of disease in British India" — plus photographs of William Brodie's 93rd Highlanders Indian Mutiny Memorial in St Giles Cathedral, Edinburgh, and William Birnie Rhind's Black Watch War Memorial
John Sankey reviewed Public Sculpture of Sussex by Jill and Peter Seddon and Anthony McIntosh. Laurent Bury reviewed Béatrice Laurent's Sleeping Beauties in Victorian Britain Cultural, Literary and Artistic Explorations of a Myth.
Gerald Roberts, author of Gerard Manley Hopkins, a Literary Life (Macmillan, 1994), has contributed "Victorian Exiles: Gerard Manley Hopkins and Robert Louis Stevenson."
Jim Spates has kindly shared Some thoughts on Mike Leigh's Mr. Turner from his blog, Why Ruskin
Joe Leggiero sent in an example of stained glass from the worksop of Heaton, Butler and Bayne.
On March 30th, the site had 83,390 documents and images — a net loss of 14 of them since dozens of unneeded thumbnail images and footer icons have been discarded as we convert to text-based navigation tiles.
February 2015

rawing upon the collection of the Guildhall Art Gallery, which has encouraged us to places works from their collection on this site, and the Internet Archive, your webmaster created a new section on the paintings of John Gilbert, R.A. and added commentaries to various paintings in the Guildhall collection, including three works by James Clarke Hook, W. J. Baker's The Pool of London, John William Godward's The Betrothed, Henry Holiday's The Burgesses of Calais, Frederic Lord Leighton's The Music Lesson, John Liston Byam Shaw's The Blessed Damozel, Daniel Maclise's Banquet Scene in Shakespeare's 'Macbeth', Henry Pether's The Custom House and Pool of London by Moonlight and Gun Wharf, Tower of London, Joseph Severn's Isabella and the Pot of Basil, Clarkson Stanfield's The 'Victory' Towed into Gibraltar and Oxwich Bay, and Marcus Stone's Married for Love.
Philip V. Allingham opened the month with a biography of George Cruikshank and an essay on "Cinematic Adaptations of ​A Christmas Carol, 1908-2009," after which he added Frederic W. Pailthorpe's twenty-one colored illustrations of Dickens's Oliver Twist. Continuing his work on Kyd, he added several dozen more character portraits from Dickens. Finally, he and GPL wrote "'Well, Oliver, how do you like it?': Dickens, Funerals, and Undertakers.
Before her trip to India in February, Jacqueline Banerjee wrote commentaries on Rossetti's La Ghirlandata; Albert Goodwin's The Toiler's Return, Sir John Gilbert's A Girl with Fruit, two works by John Everett Millais (My First Sermon and My Second Sermon) and John Whitehead Walton's The First London School Board, a painting that records momentous developments in social history. Then she reviewed the splendid new rehang at the Guildhall Art Gallery, where these and many more paintings are currently displayed.
After her return she contributed her photo essays, "Humayun's Tomb and the Victorians," "The Red Fort, Delhi: Walls and Gateways," "British Army Barracks and Offices at the Red Fort, Delhi," and a much amplified revision of "'The Epic of the Race': The Indian Uprisings of 1857" plus commentaries on Luke Fildes's Naomi and Millais's My First Sermon and My Second Sermon.
Andrzej Diniejko contributed "Under the Greenwood Tree: Thomas Hardy's Early Masterpiece" and "Subversion and Self-reflexivity in Thomas Hardy's The Hand of Ethelberta."
Simon Cooke has created a section for the illustrator Paul Gray, which thus far includes a biographical introduction and eight examples of Gray's work.
Tim Willasey-Wilsey brings us another essay from British India in Victorian days — "The high hopes and sad demise of the Indus Flotilla."
Joe Leggiero shared a photograph of his stained glass Head of a Prophet supposedly created by Heaton, Butler and Bayne. Please contact the webmaster if you have any information on this piece.
The first international conference on "George Meredith and his Circle: International Communities and Literary Networks" is being hosted at Bishop Grosseteste University in Lincoln, UK, on 24-25 July, and organisers Dr Claudia Capancioni and Dr Alice Crossley have put out a call for papers. The keynote speaker will be the eminent Victorianist Professor Sally Shuttleworth of the University of Oxford, and there will be a chance to visit the archives of the Tennyson Research Centre in Lincoln. Anyone interested in attending should contact meredithconference@bishopg.ac.uk.
On the twenty-third the site had 83,053 documents and images.
January 2015

ontinuing to review exhibitions about Victorian death and mourning, your webmaster visited one entitled The Art of Mourning at a tiny museum in Brooklyn, New York, that bears an unusual and not entirely accurate name — the Museum of Morbid Anatomy. Next in line something more cheerful: the Metropolitan Museum of Art's Treasures from India: Jewels from the Al-Thani Collection. Snowed in with temperatures outside occasionally dropping to -3 Fharenheit (19.4 Celsius), GPL wrote "Risky Business," a review of Aeron Hunt's Personal Business: Character and Commerce in Victorian Literature and Culture. Once again mining the Magazine of Art, your webmaster found there materials to begin a section for a painter new to the site — E. J. Gregory. The 1884-85 Magazine of Art also provided images of individual works by artists for whom we already have sections, such as William Blake Richmond and William Lionel Wyllie, as well as artists new to the site, including Walter Langley, E. Blair Leighton, Seymour Lucas, James B. Linton, and J. R. Reid plus a new sculptor — Elinor Hallé, a pupil of Legros.
Philip V. Allingham added fifty characters from Dickens's novels that appeared on John Players cigaret cards by Joseph Clayton Clarke, who signed his work with his pseudonym "Kyd." Next, he opened a section on a new illustrator, Maurice Greiffenhagen.
Jacqueline Banerjee started the new year by expanding her recent English Studies review of Marianne Thormählen's The Brontës in Context for us, and then reviewing Neil Hultgren's Imperialistic Melodramatic Writing: From the Sepoy Rebellion to Cecil Rhodes. She also expanded the first half of a double review she did for the TLS on Jeffrey Richards' The Golden Age of Pantomime, and part of an article for English Studies under the new title, "'True Visions' or 'Deluding Lies': Tensions in Walter Besant's The Ivory Gate." Her next contribution was a piece on Augustin Dumont's sculpture of the "Spirit of Freedom" in Paris inspired by recent events there.
Much of her time this month has been spent arranging, formatting and illustrating some valuable new contributions. Many thanks to Michael Blaker, R.E., who sent in two articles on Joseph Pennell: "The Opinionated Joseph Pennell" and "The Revival of the Artist-Etcher in the Victorian Era." Thanks also to Antoine Capet, reviews editor of Cercles for getting permission for us to reprint and illustrate Ellen Moody's review of Nora Gilbert's Left Unsaid: Victorian Novels, Hays Code Films, and the Benefits of Censorship, and Laurent Bury's review of The Ghost Behind the Masks: The Victorian Poets and Shakespeare. Another very welcome new contributor, Pradip Das, has sent in some chapters from his book on the Irish architect Henry Irwin who designed many buildings in India, prompting a revision of Irwin's index. The first part (adapted from Chapter 3 of the book) of Das's reconsideration of the Indo-Saracenic Movement sees him as "An Irish Engineer in Search of a Style." Two more chapters followed, on the Viceregal Lodge at Simla, and Irwin's work in Madras.
Nearer home, many thanks to Joe Pilling for a review of Andrew Roberts' Salisbury, Victorian Titan, putting the focus for a change on Queen Victoria's longest-serving Prime Minister. Then, at the very end of the month, JB was invited to the Guildhall Art Gallery's fabulous new rehang of its Victorian paintings. Very many thanks to Julia Dudkiewicz, Principal Curator for the rehang, and Sonia Solicari, returning Principal Curator, for taking me round and talking so knowledgeably about the paintings, and for giving the Victorian Web permission to put the collection up on our website — a formidable task. Examples so far are George Dunlop Leslie's light-filled Sun and Moon Flowers; A. E. Mulready's poignant Remembering Joys that Have Passed Away; and Thomas Faed's equally moving Forgiven.
Simon Cooke has written a series of essays on Thackeray as illustrator, which include "William Makepeace Thackeray and Book Illustration," "Style and Purpose," "Thackeray's Christmas Books," "Thackeray's Illustrations for Vanity Fair ," Thackeray's Illustrations for Vanity Fair ," Vanity Fair: the full-page engravings," Vanity Fair: the 'small cuts'," Vanity Fair: the the Initial Letters," and Putting the Jigsaw Together."
Moving from South Asia to Africa for his subjects, Tim Willasey-Wilsey contributed "Two neglected Boer War memorials and the uncertainties of history," which includes a Johannesburg monument by Sir Edwin Lutyens.
Many thanks to Paul Crowther, Professor and Chair in Philosophy, National University of Ireland Galway, the National Gallery of Slovenia, and the Moore Institute, National University of Ireland, Galway, for permitting us to put up the entire catalogue of the Awakening Beauty exhibition, which includes more than one hundred works by Victorian painters. Thanks, too, to Dr. Katherine Miller Webber for creating the web version.
New Victorian Web Reviews: Kelsey L. Bennet has some good comments on the new edition of Juli Wosk's Breaking Frame: Technology, Art, and Design in the Nineteenth Century, and Ellen Moody has strong words about Nora Gilbert's Better Left Unsaid: Victorian Novels, Hays Code Films, and the Benefits of Censorship.
As of the nineteenth the site had 82,537 documents and images.
December 2014

he last month of the year began with your webmaster creating a web version of Richard Redgrave and Samuel Redgrave's chapter on the Pre-Raphaelites. After meeting with the Director of the Brown University Libraries and the head of its digital scholarship group, he learned that only a single one of their projects relates to Victorian matters, but the enormous Anne S. K. Brown Military Collection includes, among many other things, hundreds of nineteenth-century images. Drawing upon this treasure trove of images, he began a sections in visual arts on the army in British India and the Boer War as well as adding to older material on the Crimean War. Turning to the Internet Archive again, GPL found the watercolors of the Boer War by Mortimer Menpes — an artist best known for his association with Whistler and the revival of etching and engraving —  and from these he chose 47 to add to the site as well as the artist's reminiscences people he encounted in Southern Africa, including Cecil Rhodes, Arthur Conan Doyle, Winston Churchill, and Lord Roberts, the Commander-in-Chief. (Thanks to both Jacqueline Banerjee and Tim Willasey-Wilsey for assistance deciphering text on some of the thirty-five watercolors and lithographs added to the site.
Landow also contributed two reviews, the first of a book, the second of an exhibition at the Metropolitan of Art in New York: first, "Radical skeptic, true believer," a review of Larence Poston's The Antagonist Principle: John Henry Newman and the Paradox of Personality, and second, "Death Becomes Her: A Century of Mourning Attire."
The recent commemorations of well-remembered World War I demand that we also look back to the all-but-forgotten Boer War, which prepared for aspects of 1914 much as the Spanish Civil War did World War II. As a proof-of-concept project intended to show how the Victorian Web adds value to material available online, your webmaster has created an amplified, enriched web-version of Arthur Conan Doyle's a detailed history of the causes, events, and consequences of the South African conflict. Readers will encounter his text illustrated by (1) the watercolors of Mortimer Menpes, an artist usually remembered for his work in the Whistler circle, (2) British and German images of battles, and (3) many photographs of Boer leaders, army units, civilian life, and troops in action. Taken together, this Boer War project offers contrasting views of the events, though both sides agree about the gallantry of those they fought.
Philip V. Allingham continued his Dickens illustrators project, adding image scans, texts of passages illustrated, critical commentary, and images for comparison with other artists for twenty examples of James Mahoney's visualizations of Oliver Twist, to which he added comparative works by Harry Furness, Sol Eytinge, and George Cruikshank.
Jacqueline Banerjee contributed "George Meredith: An Introduction," after which she turned to things Parisian beginning with a lovely photo-essay on La Sainte-Chapelle, Paris and a new section on the great French Gothic revivalist, Eugène-Emmanuel Viollet-le-Duc, which includes his restoration of The Cathedral of Notre Dame, Paris. These pieces led to a brief study of Pugin's "French Connection", and an introduction to the architect Benjamin Ferrey, who accompanied the Pugins on their drawing tours to France. Ferrey's additions to St Nicholas' Church in Thames Ditton, Surrey, his vicarage there (though partly hidden by foliage) and St Paul's Cathedral on the island of St Helena, followed, as well as the series of Nathaniel Westlake's stained glass windows in St Nicholas, starting with The Three Maries at the Sepulchre. She also reviewed the exhibition of the Peréz Simón Collection at Leighton House Museum, which was entitled "A Victorian Obsession," and wrote a short piece on The Old Swan Inn at Thames Ditton.
Diane Greco Josefowicz contributed "Dark Margins: A Review of Lillian Craton's The Victorian Freak Show: The Significance of Disability and Physical Differences in 19th-Century Fiction.
Simon Cooke continues his survey of book design in the Victorian years with "Announcing the Laughter: Cloth Bindings Designed by Comic Illustrators," to which he added his own photographs of book cover designs by Phiz, Charles Altamont Doyle, Ernest Griset, and George Cruikshank
Tim Willasey-Wilsey contributed four essays about Indian subjects illustrated with his own photographs: "The enigmatic Warren Hastings and his Calcutta properties," "The relentless decline of Robert Clive's house at Dum Dum," "Blind Terror: The 1857 Rebellion in Pakistan," and "The Asiatic Society of Bengal." Then moving from South Asia to Africa, he wrote "Edmund Gabriel and the suppression of the Angolan slave trade."
Antoine Capet contributed "A Visit to Red House: "The birthplace of the Arts & Crafts Movement"." Oliver Buckton, Professor of English at Florida Atlantic University, reviewed Peter Adam Nash's The Life and Times of Moses Jacob Ezekiel: American Sculptor, Arcadian Knight. Liselot Quisquater contributed a brief note on the the illustrator "JM."
On the twenty-ninth the site had 81,879 documents and images.
November 2014

ovember began with your webmaster's "Yet another Romance of the Archive: a
review
of Nigel Daly's
The Lost Pre-Raphaelite: The Secret Life and Loves of Robert Bateman
." Landow then came across the Atlantic to give a brief talk at Google London, and since he was already there he attended five major exhibitions — those on Constable at the V&A, Moroni at the Royal Academy, Morris at the National Portrait Gallery, Rembrandt at the National Gallery, and Turner at Tate Britain). Upon his return he
reviewed
Kelsey L. Bennett's
Principle and Propensity: Experience and Religion in the Nineteenth-Century British and American Bildungsroman
(2014).
Mining the Internet Archive's web versions of The Magazine of Art continued to enrich our sections on the arts. New additions include a number of illustrated essays, including two by M. H. Spielman — "The Revival of Lithography. Its Rise and First Decline" and "Original Lithography. The Present Revival in England" — plus Gleeson White's "At the Sign of the Dial: Mr. Ricketts as a Book-Builder." Conrad Dressler's Crucifixion, Luke Fildes's Self-portrait, Edward Onslow Ford's Dr. Dale, William Powell Frith's essay, "'Realism' versus 'Sloppiness'" and his 1876 Self-portrait, and one by Mortimer Menpes, J. M. Swan's Leopard playing with [a] tortoise, and Hamo Thornycroft's Monument to the Hon. William Owen Stanley, and numerous works by Franz von Stuck and a portrait of him.
Jackie Banerjee wrote photo-essays about the interior and exterior of St Bartholomew's, Brighton and formatted, linked, and illustrated Antoine Capet's review of a Darwin Exhibition at the Natural History Museum, and also his review of the new William Morris exhibition at the National Portrait Gallery. She also reviewed the new paperback reissue of John Holmes's Darwin's Bards: British and American Poetry in the Age of Evolution. After that came accounts of three more stained glass windows in St James', Weybridge: Lavers and Barraud's Annunciation window, Nathaniel Westlake's Visitation window and the firm of Heaton, Butler and Bayne's lovely Palm Sunday window. On quite a different tack, she looked at St Mary's Lighthouse, Whitley Bay. She also wrote a short piece about St Cybi's Church, Holyhead, N. Wales, restored by Sir George Gilbert Scott, and reviewed Katherine Wheeler's Victorian Perceptions of Renaissance Architecture.
Andrzej Diniejko contributed "Charles Bradlaugh: A Victorian Apostle of Freethought and Atheism" to which Jackie Banerjee added a portrait and GPL three essays against theism and Christianity.
Simon Cooke continued his series of essays on Victorian book designers with an essay on Albert Warren accompanied by more than a dozen photographs and descriptions of book covers warren designed.
Antoine Capet contributed an essay on Emery Walker, the pioneering designer of fonts and a close associate of William Morris.
Joe Pilling contributed another fine book review, this time on A. N. Wilson's new life of Queen Victoria.
Stephen Sangirardi sent in "The Mariners Answer Ulysses,' a dramatic monologue that responds to the speaker in Tennyson's famous poem.
Thanks to Andrew Marienberg for pointing out a repeated paragraph in one of the scanned texts of the Bridgewater Treatises.
The site had 80,733 documents and images on the seventeenth.
October 2014

ctober began with your webmaster adding material on the four "Lighthouse Stevensons" — Robert Stevenson and his sons Alan, David, and Thomas — and Thomas's famous son, Robert Louis Stevenson, which led, among other things, to photographs and paintings of the writer, his family, and homes in different parts of the world, including the watercolors of W. Brown Macdougall. Once again mining the rich ore in the Internet Archive produced images and information about various works of art, including Thomas Jackson's Grand Piano, four new paintings by Frank Dicksee, Frank Holl's Leaving Home, Paul Falconer Poole's Going out for the Night, Sir Edward Poynter's When the World Was Young and Diadumene, Solomon J. Solomon's A Reverie (and Arthur Garratt's chalk drawing of him painting at the Royal Exchange), and J. W. Waterhouse's The Oracle. GPL also added G. A. Storey's 1897 illustrated essay on Philip Hermogenes Calderon and a series of painted and sculpted portraits: Sir Joseph Edgar Boehm's bust, Benjamin Disraeli, John Jackson's Portrait of Sir David Wilkie, a photograph of J. D. Harding, and George Frampton's Leigh Hunt Memorial. In addition, the Internet Archive provided late Victorian photographs of the interior of Buckingham Palace, cartoons for Sir William Blake Richmond's mosaics in St. Paul's Cathedral, drawings of museums in Birmingham and Reading, a detail of Indian architecture.
GPL transcribed three essays about individual artists from issues of The Magazine of Art: "Our Rising Artists: Mr. W. Reynolds-Stephens," "Philip Hermogenes Calderon, R.A.," and Cosmo Monkhouse's "The Watts Exhibiton," adding ten of the artist's works, and also reviewed an exhibition —  Making Pottery Art: The Robert A. Ellison Jr Collection of French Ceramics (c. 1880-1910) at Metropolitan Museum of Art, New York — and several books, including John Paul M. Kanwit's Victorian Art Criticism and the Woman Writer and James Hamilton's A Strange Business: Making Art and Money in Nineteenth-Century Great Britain.
A visit to Switzerland in September produced Jacqueline Banerjee's two-part photo-essay on Sir Leslie Stephen as a mountaineer, and a biography of him and and several photo-essays relating to Sir Arthur Conan Doyle: "The Reichenbach Falls near Meiringen, Switzerland" (where the battle-to-the-death of Holmes and Moriarty takes place), "Author and "Sportesmann": Sir Arthur Conan Doyle in Switzerland" (which tells in passing that Doyle introduced skiing to Switzerland), and "The English Church, Meiringen."
After that came some more work on Sir Thomas Telford's Menai Bridge in N. Wales, and Robert Stephenson's Britannia Bridge over the Menai, nearby — two of the age's great engineering feats. The latter was guarded by sculptor John Thomas's four monumental Egyptian-style lions. Then off again to India, with an essay on the history of Delhi's oldest church, St James', with its memories of an older Imperial India and the Sepoy Rebellion, and the bizarre case of the East India Company's Delhi agent, Sir Thomas Metcalfe, who turned an early seventeenth-century tomb into his country house — "Dilkusha" (or Heart's Delight).
Andrzej Diniejko's biography of Annie Besant traces the fascinating arcs of this important woman's life — her movement through evangelical and tractarian belief to freethinking, atheism, and theosophy on the one hand, and through social activitism, campaigns for women's rights and birth control, to socialism, and freemasonary, and Indian independence on the other.
Simon Cooke contributed "William Makepeace Thackeray and Book Illustration," "Thackeray and Book Illustration: Style and Purpose," and "Illustration and Irony — Thackeray's Christmas Books plus a dozen of his illustrations.
Tim Willasey-Wilsey, a former Director of the British Foreign Service, joins us this month as our Assistant Editor for Military and Colonial History. He contributed "The Place of Slaughter. Umbeyla 1863" and "In Search of Gopal Drooge and the Murder of Captain William Richardson."
Jay Rosenthal formatted Mia Chen's review of Ross G. Forman's China and the Victorian Imagination: Empires Entwined from Review19.Natalie Saudo-Welby's review of Laura Rotunno's Postal Plots in British Fiction, 1840-1898: Readdressing Correspondence in Victorian Culture appears this month by kind permission of the Cercles reviews editor, Antoine Capet. Patrick O'Sullivan, Visiting Scholar, New York University, has shared two reviews of books concerning the Irish Famine: Christopher Morash's Writing the Irish Famine and The Hungry Stream: Essays on Emigration and Famine edited by E. Margaret Crawford.
Antoine Capet, FRHists, Professor Emeritus of British Studies at the University of Rouen has reviewed Rosalind Blakesley's The Arts and Crafts Movement and Elizabeth Cumming's: Hand, Heart and Soul: The Arts and Crafts Movement in Scotland.
Thanks to "SilverTiger" for pointing out with remarkable graciousness a twice-repeated paragraph in the essay on Waterhouse's Lloyds Bank. Thanks, too, to Greg Bird for pointing out a typo.
As of the twenty-seventh the site has 80,276 documents and images.
September 2014

s the month began, your webmaster added materials from the British Museum, including two sets of tiles by J. P. Seddon — a set of nine forming a quatrefoil and another of four forming a stylized fleurs-de-lys and an ivory medallion portrait of Admiral Thomas Maitland, 11th Earl of Lauderdale (1803-1878) by Benjamin Cheverton, who invented a reducing machine for copying marble portrait busts on small scale. He also added "The 2014 Discovery of one of the ships from the Franklin expedition." GPL reviewed Sculpture Victorious: Art in the Age of Invention, 1837-1901, the exhibition of sculpture that opened at the Yale Center for British Art on the 12th and next year will be at the Tate Gallery in London.
Next, created Victorian Web versions of the 100 chapters of Trollope's The Way We Live Now and its 40 illustrations. The plan is to integrate it with VW commentaries on specific passages the novel and James Kincaid's book on Trollope.
Philip Allingham has recently edited a special issue of The Dickens Magazine that contains sixteen essays, three by him and one by Jackie Banerjee. He also continued working on his Oliver Twist illustrations project, part of which included adding his scans of 28 plates by James Mahoney and a similar number by Harry Furniss.
Jacqueline Banerjee, having completed her series of photo essays on the architecture of Strawberry Hill, began work on the building's stained glass, creating seven essays containing three dozen photographs. Next, she provided essays on George Stephenson's Kilsby Tunnel, his life and birthplace at Wylam, Northumberland, and probably the oldest surviving train station in the world -- at Wylam. Another wonderful old Victorian station came next, Tynemouth, also in Northumberland, and two bridges: more work on Baron Armstrong's Swing Bridge on the Tyne, and a new piece on Robert Stevenson's High Level Bridge there, both great engineering feats for their times, and part of the sensational vista of central Tyne crossings at Newcastle.
Simon Cooke added a new artist to our illustration section, contributing "Mary Ellen Edwards and Illustration of the 1860s," "Mary Ellen Edwards as an Illustrator of Fiction," "Mary Ellen Edwards— Her Style and Influence" plus examples of her illustrations to which GPL added six illustrations of William Gilbert's Ruth Thornbury; or the Old Maid's Story.
Katherine Miller Weber completed her web version of Robert Hewison's John Ruskin: The Argument of the Eye, and GPL added the book's fifty plates. Weber next formatted the first three chapters of James Kincaid's The Novels of Anthony Trollope, which the Clarendon Press published in 1977.
Tim Willasey-Wilsey, Senior Visiting Research Fellow at the Centre for Defence Studies, Kings College, London, contributed "The Memorial to the Queen's Own Corps of Guides at Mardan, Pakistan," "The "Sanguinary" Battle of Chillianwala and the "Lost Graves" of the 24th Foot," and "Of Intelligence, an Assassination, East Indiamen and the Great Hurricane of 1808," after which he sent in "Ten Churches of British India," illustrated by his own photographs, and "Sudden Death in a Burmese Paradise."
Patrick DePaolo contributed "Sir William Watson Cheyne (1852-1932): Bacteriologist and Surgeon." Susan Guralnik reviewed Joy Spanabel Emery's A History of the Paper Pattern Industry: The home Dressmaking Fashion Revolution.
Mia Ridge, doctoral student in digital humanities at the Open University, sent along new information about Margaret Giles's Boy on a Tortoise. Thanks to Simon Montgomery for correcting the names of the painter and engraver of a portrait of Sir Walter Scott, and thanks to Casey Ward for spotting a spelling error. Graham Dry writes from Munich to correct information about a Leighton binding.
On the twenty-ninth the site had 79,794 documents and images.
August 2014
he month began with your webmaster creating icons, homepage, and subject lists for Mrs. Humphrey Ward plus various essays, including "Unitarianism and Robert Elsmere's new religion," ""Well, if she was inconsequent, she was dear!" — The diminishing of Eugénie in Fenwick's Career," "The Swindle and the double life in Fenwick's Career," "Social class in Fenwick's Career," "Passages discussing painting in Fenwick's Career," "The tale of George Romney in Fenwick's Career," and "Examples of Ward's word-painting" plus four illustrations of her work by Albert Sterner. In addition GPL added material on Emily Faithfull, and the English Women's Journal and on the divide in Victorian feminism between women's public rights and their private ones. Next, he created a section on W. S. Gilbert's book illustrations and added an image of the cover his "Bab" Ballads to our section on book design and two reviews —  the first, "Charles LaPorte and Timothy Larsen on Victorian religion and Victorian literature" and the second on Charlotte Brontë's Atypical Typology by Keith A. Jenkins. He also added a delightful example of Art Nouveau in illustration — Oskar Zwintscher's train with Art Nouveau smoke that looks eerily like the work of Maurice Sendak — and an interesting French version of the kind of work that appeared in Punch, Henri de Montaut's cartoon of a member of the minor nobility placing an enormous seal on a letter. Returning to British work, GPL added a drawing by Charles West Cope.
While vacationing in Nova Scotia, GPL came upon two interesting examples of Gothic Revival churches, the tiny wood Community Church in North Grand Pré and L'Église Sainte-Marie at Church Point, perhaps the largest wooden church in America. A visit to the Acadian Village in West Pubnico, Nova Scotia — Le Village historique acadien de la Nouvelle-Écosse — produced a series of photographs that you can find in "The blacksmith at work: making nails by hand" — one of the documents in the section on human-powered technology.
Philip V. Allingham added R. Knight's illustrations for Thomas Hardy's Under the Greenwood Tree, a project which involved reconfiguring the Hardy main page and adding photographs associated with places in the novel. He next began a project involving visual material related to Oliver Twist, contributing images and in-depth commentaries thirty plates by Felix Darley, including thirteen from Scenes and Characters from Dickens (1888). Next, he began to write commentaries for the original 24 Cruikshank illustrations.
Jacqueline Banerjee contributed a main page or sitemap for the stained glass designer Charles Hardgrave and his east window of St James' Church, Weybridge plus the sitemap for James Powell & Sons, Whitefriars. She then added a third stained glass designer new to the site — William Wailes — plus three of his windows, and his remarkable home, Saltwell Towers in Saltwell Park. In addition, she has identified several memorials in St. Paul's Cathedral by major sculptors, including Onslow Ford's Memorial to Sir George Grey, Sir Alfred Gilbert's Edward Bulwer-Lytton Memorial, Hamo Thornycroft's Sir John Goss, Knt., Francis Derwent Wood's Major-General Sir John Eardley Wilmot Inglis, and Farmer & Brindley's Memorial to Lt. Col Sir William Hutt Curzon Wyllie. Three monuments were by Marochetti, and this prompted a new collaboration with Caroline Hedengren-Dillon, who sent in photographs for a short essay on Marochetti's monument there to the Viscounts Melbourne, with its two lovely angels. Another collaboration was with Penelope Harris, who provided the text for pictures of Henry John Hansom's St Joseph's R.C. Church, East Greenwich. Many thanks to both. JB's last major project this month took the form of a series of eight photo essays containing more than 40 images on Horace Walpole's Strawberry Hill.
Katherine Miller Weber, who is creating a web version of Robert Hewison's Ruskin: The Argument of the Eye, has completed the first seven chapters and also formatted dozens of reviews that Review 19 has shared with the Victorian Web, and GPL has created seventeen separate lists of reviews, such as those for architecture, decorative arts and design, gender matters, genre, history, literature, religion, and science.
Zack Rearick, M.A., a graduate student at Georgia State University, contributed a database of the meter in Christina Rossetti's "Goblin Market" plus How to Read the Database of the Scansion of Christina Rossetti's 'Goblin Market'"
Thanks to Albert Hickson, who wrote identifying the open doorway in one of our photographs of Venice as the entrance to the convent of San Stefano.
As of the twenty-fifth the site had 78,896 documents and images.
July 2014

As the month began, your webmaster added Sally Mitchell's discussion of Francis Power Cobbe and workhouse visitation and her discussion of the Echo plus three interesting late-Victorian essays on women novelists from Project Gutenberg to the site — Edna Lyall's "Mrs. Gaskell," Eliza Lynn Linton's "George Eliot," and Mrs Parr's "Diane Mulock Craik. Next, GPL added materials Mrs Humphry Ward (Mathew Arnold's niece) including "Robert Elsemere's deathbed," ""'It is hard, it is bitter' — Robert Elsemere's loss of belief," and "To reconceive the Christ! — Robert Elsmere's New Brotherhood of Christ," "There are drawbacks to having a St. Elizabeth for a sister" — Catherine Leyburn," and selected passages from her works, such as "The living conditions of the rural poor in Robert Elsmere.
Philip V. Allingham began the month by completing the section containing sixteen plates for R. Knight's illustrations of Thomas Hardy's "Under the Greenwood Tree."
After returning on a trip to Newcastle that produced hundreds of photographs, Jacqueline Banerjee sent in Sir Edward Coley Burne-Jones's drawing King's Daughters, which she added to the review by Joe Pilling, who has become a regular contributor, of Judith Flanders's A Circle of Sisters: Alice Kipling, Georgiana Burne-Jones, Agnes Poynter and Louisa Baldwin. She also reviewed Catriona Blaker's book on E. W. Pugin in Kent. Next, came a half dozen documents with stained glass by Clayton & Bell for St Peter's Church, Hersham, Surrey. She then added photos of sculpture by John Graham Lough, a difficult procedure that required removing distracting backgrounds from the images, which included his The Infant Lyrist Taming Cerberus, Cupid and Psyche, Boy Giving Water to a Dolphin, and Sabrina.
The trip north also produced an essay on Ewan Christian's restoration of Carlisle Cathedral, a biography of Christian, and more sculptural works: memorials to Bishops Harvey Goodwin by Hamo Thornycrof, and Francis Close by H H Armstead; and one to George Moore by John Acton-Adams. From Hexham came John Tweed's fine memorial to Colonel Benson, and, from Tynemouth, Alfred Turner's pensive Queen Victoria.
JB's other work this month included a new essay on Marochetti's first great equestrian statue, of Emmanuele Filiberto in Turin. She was helped here by Caroline Hedengren-Dillon, who herself contributed Marochetti's medallion portrait of his daughter Giovanna. Many thanks for that. Then JB sent in Vital Dubray's similarly iconic equestrian statue of Napoleon, in Rouen. Closer to home was Christ Church, East Greenwich by two architects of interest, John Brown and Robert Kerr. Finally, we opened a new section to bring together work on that quintessential Victorian, Samuel Smiles.
Diane Greco Josefowicz contributed "The Polyglot Darwin," a review of Marwa Elshakry's Reading Darwin in Arabic, 1860-1950 (2013). She and GPL created a sitemap, "Reviews of books about science, medicine, and literature."
Katherine Miller Weber, who's importing and formatting documents and images into the Victorian Web, has completed her first two documents — Jonathan Smith's review of George Levine's Darwin the Writer and Patrick C. Fleming's review of Juliet John's Dickens and Mass Culture. In the following days she added two dozen more.
Valeria Aleksandrova writes that she has translated one of our docs on early locomotives into Swedish, and Kate Bondareva e-mails from Germany that she's translated into French our directions for contributors.
Thanks to a reader who wishes to remain anonymous for sending us the correct full name of the sister of the architect Walter Granville, editor of his autobiography — Paulina Katinka Eliza Bozzi Granville, and thanks also to Gerry Newby for pointing out an incorrect image and to Joanna Penglase of Australia for letting us know that one of our off-site links no longer works.
On the twenty-eighth the site had 78,573 documents and images.
June 2014

n the first day of the new month, your webmaster completed the web-version of the third chapter of Marjorie Stone's book on Elizabeth Barrett Browning and a week or so later completed the entire book, after which he reviewed of Stephen J. May's Voyage of the Slave Ship: J. M. W. Turner's Masterpiece in Historical Context (2014). Creating web versions of parts of the Fine Art Society catalogue, Architects for a New Age, added to sections on the architect William Wilkins, Charles Barry, and Philip Hardwick and also created a new one for E. W. Godwin. After photographing Joseph Durham's The Rowers in a private collection, Landow added to the materials on the sculptor. Using new software — 3DRT Setup Utility Lisboa v.1.4.8.— he created a qtvr images of several sculptures whose rotation readers can control. These include the Durham, Thomas Brock's Frederick, Lord Leighton, and Frederick James Halnon's Peace.
After a trip to Ottawa for the opening of the Gustave Doré: Master of Imagination at the National Gallery of Canada, Landow reviewed this eye-opening exhibition and its excellent catalogue. As the month ended, he reviewed Terry Deary's Dangerous Days on the Victorian Railways: A history of the terrors and the torments, the dirt, diseases and deaths suffered by our ancestors.
Philip V. Allingham contributed an essay on Arthur Jules Goodman's illustrations for Hardy's "An Imaginative Woman" (1894) and another —his first published article — "The Naming of Names in Charles Dickens's A Christmas Carol." In the second half of the month he created a section for an artist new to this site — R. Knight, who illustrated Thomas Hardy's Under the Greenwood Tree.
Jacqueline Banerjee finished her work on Pugin at the very end of last month with two of the preparatory drawings for the Houses of Parliament, went on to format Joe Pilling's review (see below) with two sets of selected passages about Archbishop Benson's extraordinary wife Mary Benson and her "unequal marriage" (these last with help from GPL!), and next turned to R. R. Goulden's touching memorial for the social reformer and feminist Margaret MacDonald in Lincoln's Inn Fields. She also added pictures of the original interiors of Leighton House to modern photographs of it, giving some contemporary views of the artist's home.
Some collaborations followed: with John Kemp over Old Place in Lindfield, Sussex, home of his great-great-granduncle, the stained glass artist Charles Eamer Kempe; and with Clodagh Brown over the work of her greatgrandfather Ralph Hedley in St Nicholas, Newcastle (this was a rewrite of an earlier entry). Many thanks to both. She then looked at J. L. Pearson's St James' Church, Weybridge. This involved opening sections for two new stained glass artists, George Hedgeland and Michael O'Connor, as well as adding works by familiar names such as Sir Edward Burne-Jones, and Francis Chantrey.
Simon Cooke contributed an introduction to periodical Belgravia " and Visualizing the Sensational: George du Maurier's Illustrations for The Notting Hill Mystery in Once a Week," after which he created a section on an illustrator new to the Victorian Web, Paolo Priolo
Joe Pilling reviewed Rodney Bolt's As Good as God, as Clever as the Devil: The Impossible Life of Mary Benson.
Thanks to James Heffernan, founder and editor-in-chief of Review 19 for generously sharing the reviews on his site with readers of the Victorian Web. The first one on our site is Laurence Davies's brilliant review of Jonathan H. Grossman's Charles Dickens's Networks: Public Transportation and the Novel. Over the next few days, Landow put up six reviews of books about Dickens, three about Trollope, two on Tennyson, and two dozen on more general subjects plus several each in other sections of the site, such as Genre, Gender Matters, Technology, and Social and Political History.
Penelope Harris, a new contributor, sent in a biography> of the architect-inventor Joseph Hansom and the church he and his son designed: Church of the Holy Name of Jesus (R.C.) in Chorlton-on-Medlock, Manchester; Jackie Banerjee provided the photographs. Thanks to Dr Trudi Tate, Clare Hall, Cambridge University, for sending in her transcription of "Alma," a Crimean War poem by R. C. Trench and Hollie Mantle for send in Luke Rees's "Blood, Betting and Baiting: The Dark History of London's Pubs."
On the thirtieth the site had 78,227 documents and images.
May 2014

he Fine Art Society, whose contributions fifteen years ago essentially began our sections on visual arts, has just shared a half dozen catalogues with us, and your webmaster created a web version of Gordon Cooke's Whistler on the Thames, which contains detailed discussions of fourteen of the artist's etchings and lithographs, and the same editor's Samuel Palmer, His Friends, and Followers allowed the addition of work by three artists to the site: a dozen etchings by Samuel Palmer, three paintings and six engravings and lithographs by Edward Calvert, and two paintings by George Richmond. In addition, the Victorian and Edwardian items in Masterpieces from the John Scott Collection provided essays on the following works of decorative art: William Burges's Wheel of Fortune table, William de Morgan's Fishing Lesson charger, yellow glazed four-handled vase with grotesque masks, Thomas Jeckyll's sunflower andirons, Minton & Company's vase decorated in the pseudo-cloisonné, and Harry Clarke's "Mr Gilhooley" by Liam O'Flaherty from the Geneva window.
After a collector who wishes to remain anonymous contributed photographs of Victorian and Edwardian medals and information about them, your webmaster spent the first few days in April creating html documents for them. This collection includes multiple new works by three artists — (1) Frank Bowcher (Col. J.F. Lewis R.E., Comitatus Vigorniæ , Edward Allen Baron Brotherington of Wakefield, Montague John Rendall, Tower Bridge opening medal, 1894, David Lloyd George , Franco-British Medal, 1908, and the Queen Victoria Diamond Jubilee Badge); (2) Emil Fuchs (Aerial Crossing of the English Channel medal, South African Campaign Peace Medal , George V Coronation Medal, and Queen Victoria household medal); and (3) Benjamin Wyon (Sir Christopher Wren, Sir John Vanbrugh, Sir William Chambers (after Richard Westmacott)). In addition, this contribution contained single works by other medallists, many new to the site. We have, for example, Charles John Allen's 700th Anniversary of Liverpool; Gilbert Bayes's Railway Centenary Medal; Charles Bell Birch's Edward, Prince of Wales; George William De Saulles' Edward VII Board of Education Medal; Charles Doman's Unveiling of Cenotaph; Conrad Dressler's M.B. Lucas; Alfred Drury's Lest We Forget (World War I medal); Sir George Frampton's City of London Imperial Volunteers medal; Walter Gilbert's Liverpool Cathedral Ernest George Gillick's 1926 General Strike Service medal; Ethel Alice Chivers Harris's Edward Gascoigne Bulwer; William Goscombe John's Thomas Edward Ellis Edouard Lanteri's R. Phene Spiers ; Alphonse Legros's Sinclair Compton VIII – Duke of Devonshire; Erik Lindberg, Stockholm Summer Olympics Medal 1912 (obverse); Sir Edgar Bertram Mackennal's Stockholm Summer Olympics Medal (reverse); Alfred Bertram Pegram's Jutland Victory Medal; Edward Carter Preston's 1919 Peace Medal (Bethnal Green); Theodore Spicer Simson's Aerial Crossing of the English Channel medal; Harold Stabler's Merchantile Marine Medal; Alfred Joseph Stothard's Reynolds; Sir W. Hamo Thornycroft's James T. Chance Leonard Charles Wyon's Hogarth; William Wyon's Sir Francis Leggatt Chantrey . In addition to these medals the following sculptural works have been added: Conrad Dressler's untitled portrait disk, Albert Toft's untitled head of a bearded man, perhaps a prophet, Ellen Mary Rope's letterbox, Alfred Drury's Innocence, Mary Seton Watts's St. Cecilia, Elsie March'Portrait bust, and a copper tazza by an unknown artist.
Visits to the National Science Museum produced images of three pioneering locomotives, Puffing Billy — "the oldest surviving locomotive in the world," Robert Stephenson's Rocket — "the first modern steam locomotive," and Stephenson and Joseph Locke's Columbine.
Philip V. Allingham began or continued several major projects, the first of which concerns Edward Dalziel's illustrations of Dickens's Christmas stories. Second, he began a section of reactions to the Crimean War in periodicals ranging from The Illustrated London News to Punch. In addition, he added two of John Leech's important political cartoons with extensive commentary — Substance and Shadow and Capital and Labour.
Jacqueline Banerjee created a new section in architecture on the remarkable Sarah Losh (1785-1853), which includes a biography and photo-essay on St Mary's Church, Wreay. Thanks to Bob Morgan for sharing his photographs with us. Since then she has been working on the sculpture of Baron Marochetti, adding his effigies of Prince Albert and Queen Victoria at Frogmore Mausoleum, a drawing of the missing angel for Bellini's tomb in Paris, a medallion of his wife Camille, and a bas-relief portrait of his sons. Many thanks to Caroline Hedengren-Dillon for her photographs of these last three. JB has also translated from the French a fascinating article by Caroline Hedengren-Dillon on Baron Marochetti's insertion of portraits of his family his bas relief, "The Meal at Simon's House" in the Church of the Madeleine"
But then back to the visual arts — Perkin's bust by Pomeroy, and commentaries on some more of Robert Freidus's photographs of important monuments in Highgate Cemetery: of the travelling menagerist George Wombwell; the founder of the famous furniture store, John Maple; the sculptor Alfred George Stevens; the pugilist Tom Sayers; and the physician Joseph Hodgson. To these she added her own pictures of the Lendy Memorial in Sunbury-on-Thames, and Freidus's haunting picture of the Chothia monument in Brookwood Cemetery. Then, much more slowly than your webmaster, she has been formatting and adding commentaries to some of Pugin's secular and domestic designs, in one of the catalogues kindly given by the Fine Arts Society — from door grills for the Palace of Westminster, to bookcases and an incense boat. She also formatted a wide-ranging new article on Men on the Town: Writing Late-Victorian London by Amy Milne-Smith, a fine contribution to our "Gender Studies" section.
Andrzej Diniejko reviewed Chris R. Vanden Bossche 's Reform Acts: Chartism, Social Agency, and the Victorian Novel, 1832-1867. Later in the month attended a conference in Warsaw titled: Wiktorianie nad Tamizą i nad Wisłą (Victorians on the Thames and Vistula) and enjoyed it immensely. The two-day conference, which attracted both Polish Studies and British Studies scholars, was devoted to reflection on various forms of presence of the works of Victorian writers and Victorianism as a model of culture in Polish cultural awareness and in the Polish literature of the second half of the nineteenth century and later periods.
Simon Cooke formatted and added links to Paul Goldman's introduction to the life and works of the illustrator Matthew James Lawless. In addition, he greatly expanded our section on the illustrator Charles Keene, adding several dozen plates and several essays including Once a Week, Keene, and Samuel Lucas, Keene and social comedy: George Meredith's Evan Harrington, Creating a late medieval world: Illustrating Charles Reade's A Good Fight, Keene and Sensationalism: Ellen Wood's Verner's Pride, and A note on Keene and the technical processes of transferring the image on to the wood-block.
Joe Pilling reviewed of Amy Milne-Smith's London Clubland: A Cultural History of Gender and Class in Late-Victorian Britain.
Rupert Maas and the Maas Gallery have kindly shared the following images and information with Victorian Web: William Etty's The Pastoral Concert, after Titian plus Seated Nude and Nude from behind plus single works by William A. Breakspeare, Charles Altamont Doyle, Evelyn de Morgan, William Edward Frost, and William Mulready.
David Trestini asks an interesting question about a decade-old undergraduate commentary about a poem by Christina Rossetti. Here's my response.
A bit of fluff: Drama TV sends us their survey of "The most haunting characters in adaptations of Victorian Fiction in Drama, Cinema, and Television" in which Miss Havisham tops the list.
Many thanks to Albert Hickson of Peterborough for sending in multiple suggestions and corrections of materials in the sculpture section. Thanks, too, to Ashley Faulkner for correcting a real howler — a misattribution of Tract 80. Later in the month Kathleen Diana Ravenhill Schoch pointed out some mistranscriptions of the signatures of her great-great-grandfather, Leonard Raven Hill.
On the twenty-sixth the site had 77,539 documents and images.
April 2014

he month began with your webmaster putting online two paintings relating to Henry Wallis discovered in the Hathi Trust's e-versions of the Art-Journal: Wallis's own Found at Naxos and W. B. Morris's Chatterton's Half-holiday — an obvious work to compare to Wallis's most famous painting. The Art-Journal of different dates also provided images and information about five paintings by John Melhuish Strudwick with commentary by George Bernard Shaw, and works by John Burr, Frederick Goodall, James Noel Paton, Rebecca Solomon, and Marcus Stone.
Prompted by Jacqueline Banerjee's formatting and illustrating Antoine Capet's
"Orientalism Revisited: Art and the Politics of Representation." Report of a Symposium at Tate Britain
, he transplanted a
section
on Edward Said's
Orientalism
from his old
Postcolonial Literature and Culture
site to the
Victorian Web
. Searching various issues of the
Art-Journal
produced A. Johnson's
The Sabbath Eve
, a selection of
illuminated initial letters
, Thanks once again to AD Antiques for sharing with us images and information from their collections of Victorian and Edwardian ceramics by
Della Robbia
,
Doulton
, and
De Morgan
. Shortly before leaving for London, he
reviewed
the Metropolitan Museum of Art's exhibition, "The Passions of Jean-Baptiste Carpeaux."
Since arriving in London, your webmaster has photographed the remains of the exterior and interior of St Saviour's Church, Walton Place in Kightbridge, most of which has been converted to a theatre and other uses. Many thanks to Ms. Janine Gillion, who generously explained the history and recent conversion of the church. Visits to the Victoria & Albert, which included enjoying its major exhibition of post-WWII Italian fashion and the wonderful new architecture and glass galleries, produced photographs of J. E. Boehm's Eurydice and John Graham Lough's Puck.
Philip V. Allingham, who is off again lecturing on Dickens in Poland, created a series of a dozen illustrated essays on Sol Eytinge's illustrations for Dickens's Uncommercial Traveller and Additional Christmas Stories. He and Andrzej Diniejko together reviewed Joseph P. Jordan's Dickens Novels as Verse.
Following her essay on St John's Church, Kolkata, and some of its monuments, Jacqueline Banerjee's main work this month has been a two-part piece on the Prince of Wales's tour of India in 1875-76, which brought out many good qualities in the future king. She then spent some time formatting and illustrating very welcome reviews: another by Antoine Capet, of a Millais exhibition at the Tate, and one by Ellen Moody of Simon Heffer's High Minds. Many thanks to both contributors. The next review was her own, of the splendid catalogue of the William Burges exhibition in Cork, Searching for the New Jerusalem. Then she put up and wrote about some lovely photographs of North Wales contributed by Bob Morgan, for which we opened a new section in our "Places" section. These started with Llandudno Pier, the longest pier in Wales. She added an essay to these pieces on Dinorwic Quarry and the Quarrymen's Lives.
Simon Cooke added illustrations by Hugh Thomson to his new section on the artist-designer.
Joe Pilling wrote a detailed review of Jane Ridley's Bertie: A Life of Edward VII that JB formatted, adding links and images.
The French-language magazine, Cycles, asked for and received permission to use one of our images.
Thanks to Jonathan Miller for correcting a typo and also pointing out that one refers to the famous residences near Piccadilly as "Albany" and not "the Albany."
As of the twenty-eighth the site had 76,785 documents and images.
March 2014

fter reviewing the Ottawa Ruskin show and its catalogue last month, your webmaster received permission from the Ashmolean Museum, the University of Oxford, and the Ruskin Foundation at Lancaster University to add images in the catalogue of that show and another at the Watts Gallery to our site. As a result, we have been able to replace some older monochrome reproductions of Ruskin's drawings and watercolors with excellent color images and also to add several dozen new works. In addition, the site now has seventeen daguerreotypes either by Ruskin or in his collection. Continuing with things Ruskinian, Landow reviewed Robert Brownell's Marriage of Inconvenience: John Ruskin, Effie Gray, John Everett Millais and the surprising truth about the most notorious marriage of the nineteenth century.
He also created a section on Byzantine architecture drawing upon Bannister Fletcher and Ruskin, and later in the month he created a similar section on Romanesque architecture and the Romanesque revival. Next, turning to illustrations, Landow drew upon the Hathi Trust digital library to add 79 of Sir Edwin Landseer's drawings and watercolors reproduced in a twelve-part article in the 1875 Art-Journal, after which, drawing upon his personal library, he added thirty-four of David and William Bell Scott's illustrations for Bunyan's The Pilgrim's Progress.
After John Rowe send along photographs of what might be a study for Holman Hunt's The Finding of the Saviour in the Temple. Landow put them online with a discussion of the pros and cons of the case. On the way to Susquehanna University, where your webmaster gave two talks, he drove an hour out of the way to the superb Railway Museum of Pennsylvania, which has replicas of two early locomotives — John Steven's Steam Wagon and Stephenson's John Bull.
Philip V. Allingham completed his work on E. W. Haslehust's watercolors of Dickens-land, adding 15 of the artist's paintings to that artist's section, after which he added a dozen of F. O. C. Darley's illustrations to Dickens that included his usual combination of the text illustrated, detailed commentary, and comparative images by other artists. Next he added more than a dozen illustrations of Dickens works by A. A. Dixon, beginning with a depiction of Miss Havisham tell Pip, "It's a bride cake. Mine!" and the title-page for Great Expectations.
Continuing her work on British India, Jacqueline Banerjee has contributed photo essays on several major projects by E. L. Lutyens in New Delhi, whose subjects include The Viceroy's House (Rashtrapati Bhavan) in New Delhi; its forecourt, gardens and walls, and the All-India War Memorial Arch. She has also begun a new section on railways in British India, which already comprises an introduction, history of the narrow gauge Kalka-Shimla Line, and several locomotives, including the Rajputana Malwa Railway (RMR) no. F734 — the first built entirely in India. Churches and memorials in India also provided material as Banrejee contributed Monument to Major-General William Nairn Forbes in St Paul's Cathedral, Kolkata. In addition she had time and energy to edit and format Sarah Sullivan's essay on Richard Norman Shaw's Hitherbury House, Guildford.
Simon Cooke created a section on the illustrator and book designer Charles Henry Bennett (1828–67), which includes a biography plus essays on Bennett as a satirist and comic artist, his relation to the emblem tradition, his illustration of The Pilgrim's Progress and twenty sample illustrations.
Ian Cawood, Head of History at Newman University, Birmingham, U.K., has contributed a review of By-Elections in British Politics, 1832-1914, which originally appeared in Cercles.
Thanks to the following: (1) Dickie Felton, Communications Manager, National Museums Liverpool, for sharing with us posters for late-Victorian shipping lines that will appear in a forthcoming exhibition. (2) AD Antiques for sharing images of two more works by the Martin Brothers — a tobacco jar in the shape of a comical grotesque bird and a long slender jug portraying an eskimo. (3) Sarah Colegrave for permitting us to include a number of her gallery's holdings, including three works by Walter Greaves that depict Chelsea — Second Hand Furniture Shop, Duke Street, Milk Shop, Lawrence Street, and Stokes Bootmaker, Lombard Street — plus Francis Derwent Wood's Nude Torso, James Havard Thomas's Portrait of Almina Wertheimer and George Howard's Cottage at Barford, Churt, Surrey. (4) James Graham-Stewart for sharing a photograph of Sir Richard Westmacott's Paolo and Francesca.
Thanks to John Hodges for pointing out that a link in our essay on Tower Bridge went to the wrong Brunel and to Albert Hickson for pointing out an incorrect date of Burne-Jones's Laus Veneris in a old student essay.
As of the thirtieth, the site has 76,379 documents and images.
February 2014

our webmaster began the month with a review of Laura Euler's The Glasgow Style, the work for which prompting creating a sitemap (homepage) for that movement in the design section as well as others for Archie Campbell, Ethel Larcombe, Jesse M. King, and Talwin Morris. He next created a new section for leather bookbinding, adding material by late-Victorian and Edwardian book binders.
Last month Landow reviewed Claire Tomalin's The Invisible Woman, which Sony Pictures Classics had sent our editors in advance of the forthcoming movie of the same name. The film finally reached Providence, Rhode Island, at mid-month, and Landow wrote a review that examines the different ways scholarly books and cinema tell their tales. Landow attended the opening in Ottawa at the National Gallery of Canada of Christopher Newall's important exhibition, John Ruskin Artist and Observer, and he reviewed both show and massive catalogue. Prompted by an exhibition on Gustave Doré this coming June in Ottawa, he greatly enlarged our section on the artist and illustrator.
Philip V. Allingham, having completed the enormous comparative project involving Harry Furniss's illustrations of Dickens, is now working on two projects: E. W. Haslehust's watercolors of Dickens-land and F. O. C. Darley's illustrations of Dickens fiction.
Jaqueline Banerjee's magnum opus this month took the form of creating a new section about Byzantine Revival architecture, which includes a long essay on the revival plus photo-essays about John Oldrid Scott's Santa Sophia (Greek Orthodox Cathedral of Aghia Sophia), London, and Sidney Barnsley's The Church of Jesus Christ and the Wisdom of God, Lower Kingswood, Surrey. JB's work this month also included "Maggie Tulliver and Girls' Education in The Mill on the Floss," and two new entries for the Welsh architect Edwin Seward: the former Cardiff Coal and Shipping Exchange, and the former Harbour Trust Building, Swansea.
Andrzej Diniejko, who created the section on Victorian socialism last month, has added "Christian Socialism in Victorian England."
Diane Greco Josefowicz has written a substantial essay entitled "Recent Studies of Victorian Psychology and its Relation to Victorian Literature" that discusses among other things cognitive cultural studies, cognitive literary historicism, and the more general problem of understanding Victorian theories of psychology and mind and then determining to what extent they help us better understand Victorian literature.
Simon Cooke has contributed illustrated essays on the book-cover designs of A. A. Turbayne and Laurence Housman.
Antoine Capet of the University of Rouen has very kindly shared with us some more of his informative reviews, of: Tim Barringer's Pre-Raphaelites: Victorian Avant-Garde; Judith Neiswander's The Cosmopolitan Interior: Liberalism and the British Home, 1870-1914; Catherine Arscott's William Morris and Burne-Jones: Interlacings; and Allen Staley's The New Painting of the 1860s: Between the Pre-Raphaelites and the Aesthetic Movement.
George Robinson contributed " The Edinburgh Fire Brigade, 1837-72" and promises to send some photos to accompany his brief essay.
Thanks to a reader who identifies himself as Silver Tiger for pointing to a broken offsite link.
As of the twenty-fourth the site had 75,481 documents and images.
January 2014

our webmaster continues work on the twenty-fifth-anniversary web-edition of Alice H. R. H. Victorian Bibliomania: The Illuminated Book in Nineteenth-Century Britain. In addition, he reviewed a book on Steampunk and Michael Forres's Art Bronzes and made some observations on Claire Tomalin's The Invisible Woman, which Sony Pictures Classics had sent our editors in advance of the forthcoming movie of the same name. He and John Pankhurst worked together to format and put online more than 50 photographs and captions for Bell & Beckham's stained glass plus one of their painted tiles and other church decorations.
Phillip V. Allingham has completed his Harry Furniss project, having written more than 100 comparative essays on the illustrator's work on Dickens's fiction.
Jacqueline Banerjee has contributed "Cultural Imperialism or Rescue? The British and Suttee." Her work on the visual arts includes Edward Lears The Cedars of Lebanon, Richard Reginald Goulden's War Memorial in the Royal Borough of Kingston-upon-Thames, London, the The Rossetti family grave in Highgate Cemetery, and that for Welsh-born sculptor Joseph Edwards plus various sculpture on Vauxhall Bridge, including Pomeroy's Architecture and Engineering and Drury's Science and Education.
Simon Cooke created a new sections for three illustrators who were also book designers — George Heywood Sumner, Arthur Gaskin, and Hugh Thomson. Each section contains a biographical essay and introduction and several plates.
Diane Greco Josefowicz has reviewed Jennifer Esmail's Reading Victorian Deafness: Signs and Sounds in Victorian Literature and Culture (2013)
Annie Creswick-Dawson contributed "The Creswick sculptures on the Bloomsbury Library, Birmingham," which originally appeared in The Friends of Brantwood. Mike Hickox contributed an essay on Henry Wallis's Back from Marston Moor.
Antoine Capet, reviews editor of the inter-disciplinary journal Cercles, has kindly shared seven reviews with us. His own are of Elizabeth Prettejohn's The Art of the Pre-Raphaelites and Laura MacCulloch's Pre-Raphaelite Treasures at National Museums Liverpool. Four others are by Laurent Bury: J. B. Bullen's Rossetti, Painter and Poet; Margaret F. McDonald and Patricia de Montfort's An American in London: Whistler and the Thames; Spike Bucklow and Sally Woodcock's Sir John Gilbert: Art and Imagination in the Victorian Age; and Nicholas Tromans' Richard Dadd: The Artist and the Asylum. Another review, by Hugh Clout, is of Drew Gray's London's Shadows: The Dark Side of the Victorian City. Thanks to Jackie Banerjee, who illustrated and formatted these welcome essays.
Emma Coleman writes from the de Morgan Centre to announce an exhibition that includes a rarely-seen portrait of Pre-Raphaelite artists' model Jane Morris.
Alexander Mirgorodskiy of Taganrog, Russia, asked for and received permission to use one of our images in his book on the attacks of the British and French on Taganrog and Azov Sea coast in the summer of 1855. Courtney Quigley, Exhibitions and Programs Production Manager of the Chicago Botanic Garden asked for and received permission to use one of our images "for an informational panel about Orchid History." Piret Põldver, Editor of Maurus Publishing House in Tallinn, Estonia, has received permission to translate our web version of Carlyle's "Signs of the Times."
Thanks to Alane Lim for pointing out broken links caused by reformatting some documents, and thanks to Carl Eichenlaub for pointing out a missing document in the In Memoriam project.
As of the twenty-seventh the site had 74,801 documents and images.
---
Last modified 23 September 2023