Biography
Photographer: Ralph W. Robertson. c. 1887.
Born in Worcester on 1 March 1847. Apprentice modeller at Worcester Royal Porcelain Works 1859-66. Entered studio of J.H.Foley in 1866 and enrolled in R.A. Schools in 1868, winning Gold Medal for Hercules strangling Antaeus the following year. This attracted the interest of Frederic Leighton, who became Brock's friend and mentor. Appointed as Foley's chief assistant in 1871, he completed many unfinished works after Foley's death in 1874 e.g. the bronze figure of the Prince Consort for the Albert Memorial, and the O'Connell Monument in Dublin.
His works include Moment of Peril, 1881 (purchased by the Chantrey Fund); the Leighton Memorial at St Paul's Cathedral, 1902; equestrian statues of the Black Prince in Leeds, 1902 and of King Edward VII in both Sydney and Toronto, 1922; and the Queen Victoria Memorial in front of Buckingham Palace, 1911-24. His portrait statues include those of Sir John Millais in the grounds of the Tate Gallery, 1905; Sir Henry Irving on the north side of the National Portrait Gallery, 1910; and Captain Cook in the Mall, 1914. His Diploma bust of Lord Leighton is in the R.A. and he designed the "veiled head" of Queen Victoria for the 1893 coinage. [Brock's European travels]
A.R.A. 1883, R.A. 1891, K.C.B. 1911. [British Sculpture, 1850-1914 with additions" by John Sankey]
Works for which this site has images and discussions — Portraits and Monuments
Works for which this site has images and discussions — Literary, Biblical, and Other Subjects
Works for which this site has images and discussions — Architectural sculpture
Works for which this site has images and discussions — Medals and Coinage
Works with no photographs on this site
James Earl of Angus

, 1892 Douglas (Scotland)

Richard Baxter

, 1875 Kidderminster

Edward VII

, 1922 Toronto (originally New Delhi)

Edward VII

, 1922 Sydney

Thomas Gainsborough

, 1906 R.A.

Genius of Poetry

, 1891 Denmark

Mars and Minerva

, 1889 Duke's Road Euston

Maharajah Jang Bahadur Rana

, 1885 Nepal

Royal Scots Fusilier

, 1902 Ayr (Scotland)

Charles Lord Russell of Killowen

, 1905 Royal Courts of Justice

Snake Charmer

, 1877 private collection

Queen Victoria

, 1902 Carlton House Terrace

Sir Aston Webb

, 1922 R.A.
Link to a talk (offsite)
"With an Expert: Thomas Brock": click on the title to access a highly recommended talk on Brock by John Wickson, recorded on 23 June 2022 for the Arts Society, Worcester. John was joined by Philippa Tinsley, Head of Service at Worcester City Art Gallery and Museum, and Sophie Heath, the Director of the Museum of Royal Worcester
Bibliography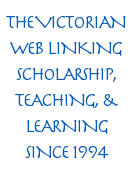 Beattie, Susan. The New Sculpture. New Haven: Yale University Press, 1983.
British Sculpture, 1850-1914. Exhibition catalogue, The Fine Art Society, 148 New Bond Street London Wl. 30th September - 30th October 1968.
Byron, Arthur. London Statues. London: Constable, 1921.
Brock, Frederick. Thomas Brock: Forgotten Sculptor of the Victoria Memorial. Ed. John Sankey. Bloomington, IN.: Ian Thompson/Author House, 2012. [review" by Jacqueline Banerjee].
Getsy, David. Body Doubles: Sculpture in Britain, 1877-1905. New Haven: Yale University Press, 2004.
Read, Benedict. Victorian Sculpture,. New Haven: Yale University Press, 1982.
Sankey, John. Thomas Brock and the Critics — An Examination of Brock's Place in the New Sculpture Movement. PhD Thesis, University of Leeds, 2002.
Ward-Jackson, Philip. Public Sculpture of Historic Westminster. Volume 1. Liverpool: Liverpool University Press, 2011. [Review" by John Sankey]
---
Last modified 20 May 2021