Edited by Charles Ross (1869-1887), owned and run by the Dalziel Brothers (1872-1887), Judy featured work by Duval, A. B. Frost, Adelaide Claxton, Hablot Knight Browne, and Ross himself. But the artistic mainstay of this formidable rival to Punch was the cartoonist William Boucher. The heyday of Judy was the heyday of Boucher himself. — Richard Scully.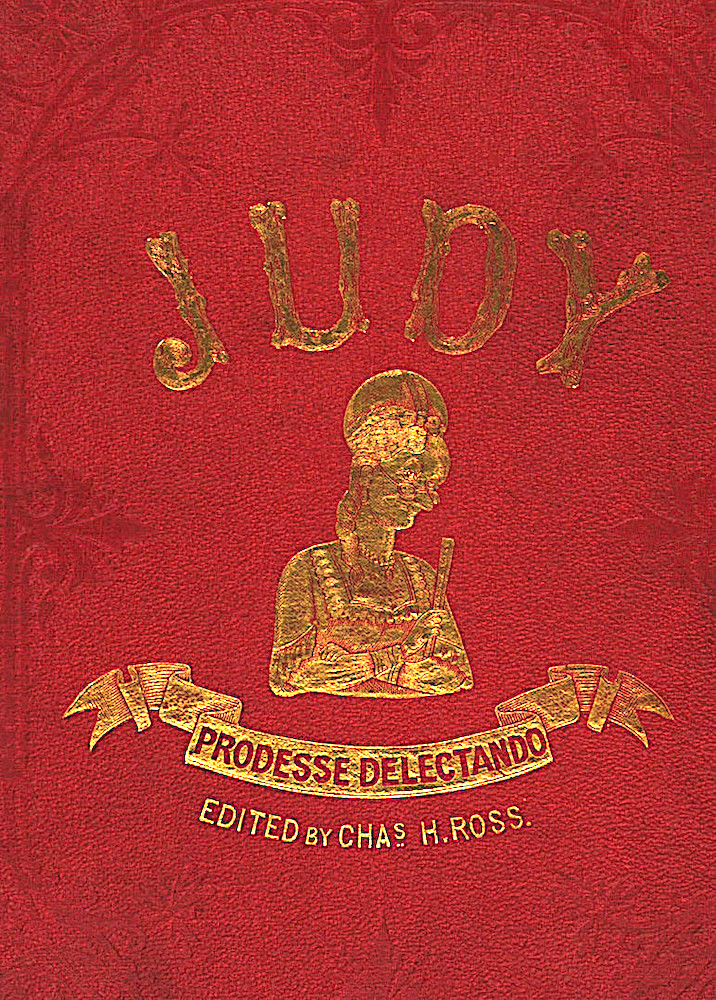 Various
Society, High and Low
Clothing and Fashion
Multi-Panel Cartoons
Political Cartoons: Women's Roles and Rights
Political Cartoons: The Russo-Turkish War
The Shah of Iran's Visit to England (1872)
Miscellaneous
On the Street
Bibliography
Scully, Richard. "William Henry Boucher (1837-1906): Illustrator and Judy Cartoonist." Victorian Periodicals Review 46, no.4 (Winter 2013): 441-74.
Scully, Richard. Eminent Victorian Cartoonists – Volume II: The Rivals of "Mr Punch." London: Political Cartoon Society, 2018 (esp. pp.52-92).
---
Last Modified 3 March 2022