Critical and Biographical Material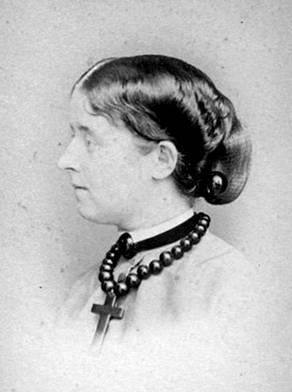 Works by Adelaide Caxton
Works by Florence Caxton
Bibliography
Anonymous. "XXVIII.--The Society of Female Artists." The Englishwoman's Journal. 1.3 (1858): 205-08.
Claxton, Florence. The Adventures of a Woman in Search of Her Rights. London: Graphotyping Company, 1870.
_____. "The Choice of Paris: An Idyll." Illustrated London News (2 June 1860): 541.
Clayton, Ellen C. English Female Artists. 2 vols. Vol. 2. London: Tinsley Brothers, 1876.
Cooke, Simon. Illustrated Periodicals of the 1860s. London: The British Library; Newcastle, Delaware: Oak Knoll Press, 2010.
Flood, Catherine. "Claxton [married name Farrington], Florence Ann (1838-1920)," Oxford Dictionary of National Biography. Web. 3 June 2020.
Flood, Catherine.. "Contrary to the Habits of Their Sex? Women Drawing on Wood and the Careers of Florence and Adelaide Claxton," Crafting the Woman Professional in the Long Nineteenth Century. Ed. Kyriaki Hadjiafxendi and Patricia Zakreski. London: Routledge, 2016.
Gaze, Delia, ed. Dictionary of Women Artists, Vol. 1. Chicago: Fitzroy Dearborn, 1997.
Fredeman, William E. "Pre-Raphaelites in Caricature: 'The Choice of Paris: An Idyll' by Florence Claxton." The Burlington Magazine, 102, no. 69 (1960): 523–29. JSTOR. Web. 3 June 2020.
Horrocks, Jamie. "Pre-Raphaelite Primitivism and the Periodical Press: Florence Claxton's "The Choice of Paris," Visual Culture in Britain, 18:2 (2017): 217-46, DOI: 10.1080/14714787.2017.1328286.
Jobling, Paul, and David Crowley. Graphic Design: Reproduction and Representation Since 1800. Manchester University Press, 1996.
Van Remoortel, Marianne. Women, Work and the Victorian Periodical: Living by the Press. Houndmills: Palgrave Macmillan, 2015.
Westendorf, Karen. "Florence Ann (1838-1920) and Adelaide Sophia Claxton (1841-1927)," Aberystwyth University School of Art Museum & Galleries. Web. 3 June 2020.
---
Last modified 4 June 2020