Works illustrated on this site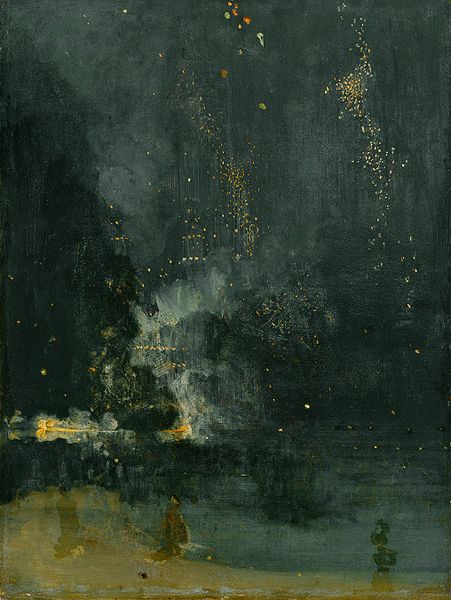 Related material
Bibliography
Dorment, Richard and M.F. MacDonald. . Tate Gallery Publications, 1994.
Getscher, Robert W. The Stamp of Whistler. Exhibition catalogue. Oberlin, Ohio: Allen Memorial Art Museum, 1977.
Lochnan, K. Turner, Whistler, Monet. London: Tate Publishing, 2004.
MacDonald, Margaret F., Susan Grace Galassi, and Aileen Ribiero with Patricia de Montfort. Whistler, Women, and Fashion. New Haven and London: Frick Collection and Yale University Press, 2003.
Merrill, Linda. A Pot of Paint: Aesthetics on Trial in Whistler v. Ruskin. Washington: Smithsonian Institution Press, 1992.
Pennell, Elizabeth Robins and Joseph. Life of James McNeill Whistler. 2 Vols. Philadelphia: Lippincott / London: Heinemann, 1908.
Spencer, Robin. Whistler. Rev. ed. London: Studio Editions, 1993.
Whistler, J.M. Mr Whistler's "Ten O'Clock". London: Chatto and Windus, 1888.
Whistler, J.M. The Gentle Art of Making Enemies. London: William Heinemann, 1890.
Wilmer, Clive. "The Falling Rocket: Ruskin, Whistler and Abstraction in Art" Victorian Web. [Complete text].
Weintraub, Stanley. Whistler: A Biography. New York: Weybright and Taslley, 1994.
---
Last modified 2 March 2016