Arrangement in Flesh Colour and Black: Portrait of Theodore Duret
James Abbot McNeill Whistler (1834–1903)
1883
Oil on canvas
76 1/8 x 35 3/4 in. (193.4 x 90.8 cm)
Collection: Metropolitan Museum of Art, New York; Catharine Lorillard Wolfe Collection, Wolfe Fund, 1913. Accession Number: 13.20
Source of image: Duret, Whistler
Caption information: Metropolitan Museum site (see below)
Formatting by George P. Landow
You may use this image without prior permission for any scholarly or educational purpose as long as you (1) credit the New York Public Library and Internet Archive and (2) link your document to this URL in a web document or cite the Victorian Web in a print one.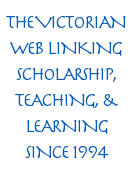 Duret's comments on portraiture and his own portrait
In his book on the artist, Duret mentions both how Whistler came to paint his portrait and how successfully it captured his appearance. According to Duret,
One evening in 1883 we were dining together at the house which he then inhabited in Fulham Road, London. During the day we had attended the opening of an exhibition of painting and we passed in review the pictures we had remarked there. He began to criticise particularly the portrait of a president of some society or corporation. This personage was represented bareheaded, his hair separated by a parting on the forehead, and frizzed, and at the same time he was garbed in a red robe of an antique character, the emblem of his office. This combination of hair done in the latest fashion and an ancient robe appeared to him to be in detestable taste. Conversation flowed thence to the costume and pose to choose in a portrait. We agreed that the originals ought to be posed variously according to their physique, and that they should be clothed in one of the suits they habitually wore. Now evening dress (habit noir) was the suit in which gentlemen in England passed a portion of their life ; they wore it at dinner, in society, at the theatre, at a ball, and yet no- body was ever painted in it. Was it then so ungraceful, and did it offer such difficulties of execution that painters must systematic- ally avoid it?
The conclusion reached was that one ought to paint "evening dress," and after a moment's reflection he asked me to pose for him. It was understood then that he should paint my portrait in evening dress. It was successively decided that it should be fuU length, life size, with a light background. He evidently did not trouble himself about difficulties to come, for the full length against a light background was of all poses the most arduous. After that it was necessary to find an arrangement, an accessory, something which should render less gruff the man in black from head to foot. I confess that I had nothing to suggest. Whistler thought it over for some time. Finally, when he had decided, he said to me : "Come on such and such a day; bring your evening dress and a pink domino." I was surprised enough at the domino, but without making any comment I went to seek the object at a costumier's in Covent Garden, and on the appointed day I was in his studio at Tite Street.
He posed me standing in front of a rose-grey hanging, the domino thrown over my left arm, bareheaded, the hat held in the hand of the right arm, which himg down, and he began to attack the portrait without any preliminary drawing. He merely put on the white canvas a few chalk marks to indicate the top of the head and the end of the feet, on right and left, the sides of the body. He placed immediately on the canvas the colours and tones, just as they ought to be in the finished picture. At the end of the sitting one could already judge the general appearance that the work would have. It had, as first motive, a man standing, seen full face, in evening dress, and then the domino permitted him to realise that combination of colour of a decorative order that he introduced into every work he painted. The black of the suit, the pink of the domino and the grey of the background formed an Arrangement in flesh-colour and black. Finally, the domino, falling over the left leg and covering part of it, had allowed him to destroy the ugly parallelism of the two sides of the body and to diversify the contours. This idea of the domino, then, had come to him as a true painter's invention: from a very simple object he had gathered the unexpected arrangement of a picture.
He made me pose for long sittings. He was painting at the same time as my portrait that of Lady Archibald Campbell (plate). He put the two works abreast and I was able to observe the parallel stages through which he made them pass. One of his principal anxieties was to maintain the appearance of things produced without effort. Instead of adding details, he rather suppressed them, and guarded above everything from making them abundant. That his detractors could reproach him for painting pictures that were only sketches was possible not in consequence of any absence of effort on his part, but came from his own conception of what a work of art should be, and was the result, on the contrary, of persistent attention and added labour. We can understand why he should act so when we know the rules of lesthetics which he applied and formulated as a complement to the propositions he had already enunciated about etching. [69-70]
Near the beginning of his study of the artist, Duret praised Whistler's portraiture with a tale that involved his own portrait:
The portraits of Whistler show us beings absolutely characterised and shown in their essence. I have related, further on in this book, how, placed unexpectedly in front of a man I had never before seen, I was able to discover who he was by the memory of a particularity I had remarked in his portrait painted by Whistler.
An incident of the same kind, still more significant, happened in regard to my own portrait. At a picture exhibition in Paris during 1914 I encountered a group of friends, whom I joined. Among them was a stranger who, without my name having been pronounced, began to look at me as if he knew me. It was Mr Pauli, then director of the Bremen Museum, now at Hamburg, who said to me afterwards; "As soon as you approached I immediately knew you through having seen your portrait by Whistler shown at the Secession in Berlin." When Mr Pauli spoke thus more than thirty years had elapsed since the portrait had been painted in London, and ten years since it had been exhibited at Berlin. To recognise at first sight, under these conditions, the original of a portrait proves that the salient features have been absolutely disengaged. Only by this means can be obtained that kind of resemblance which is capable of surviving the changes brought about by the years.
Indeed, it is a simplification, an abstraction that has been realised in this portrait, and thereby it has maintained indefinitely its likeness. The artist, to create works likely to live, ought to be able to disengage the essential character from everything; among all the features which present themselves, he ought to discover the salient feature and accentuate it; he should know how to give a decisive place to the dominating part. [10-11]
References
"Arrangement in Flesh Colour and Black: Portrait of Theodore Duret." Metropolitan Museum of Art. Web. 14 January 2012
Duret, Theodore. Whistler. Trans. Frank Rutter. New York: J. B. Lippincott, 1907; London: Grant Richards, 1907. New York Public Library copy made available online by the Internet Archive. Web. 14 January 2012
---

Victorian
Web

Artists

James M.
Whistler

Paintings

Next
Last modified 16 January 2012