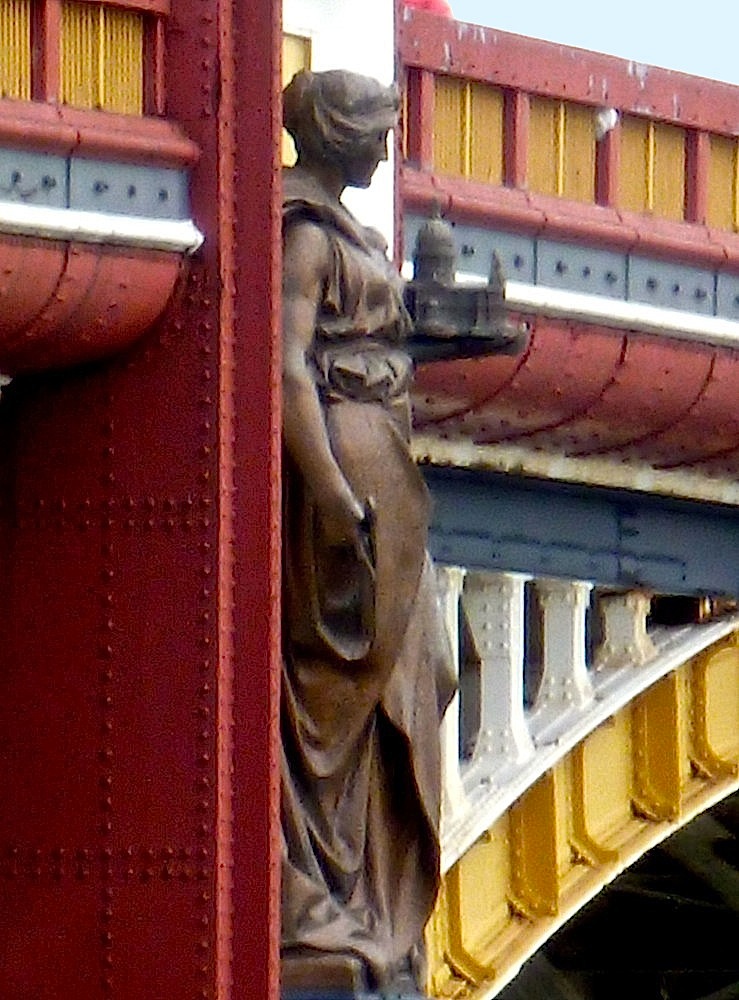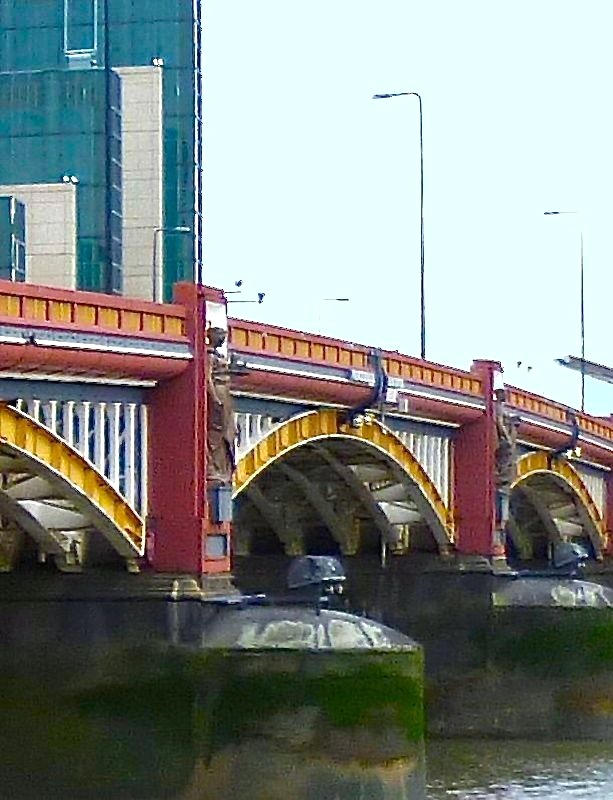 Architecture, one of Pomeroy's four colossal (around twice life-size) bronze statues on the upstream side of Vauxhall Bridge, a Grade II* listed bridge across the Thames from Vauxhall to Pimlico, in south London. Bridge. Installed here in 1907, and beautifully draped like the others, this female figure carries a pair of compasses in one hand and holds out a large model of St Paul's Cathedral in the other. The photograph on the right shows the two central statues, Architecture and Engineering (on the right) as seen from the Pimlico side. These two can only be seen clearly from the river itself.
Writing about the London bridges in 1921, the architect Sir Reginald Blomfield said how important it was for a bridge to be "a symbol of the life and civilization of the people who use that bridge" (101). The model of St Paul's certainly helps Vauxhall Bridge to fulfil that function. St Paul's has long been considered not only Sir Christopher Wren's masterwork, but also the heart of the nation's spiritual life, the shrine of its greatest historical figures, and (because of its magnificent monuments and fittings) the home of some of its most important works of art. Arthur Mee described it in 1937 as "the greatest building in the City," and few would quarrel with that even now (313). The model itself is about two feet long (see Speel), which gives some idea of the scale of the statue as a whole.
Related Material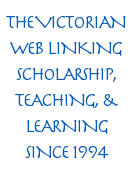 Photographs the author 2013. These images may be used without prior permission for any scholarly or educational purpose as long as you (1) credit the photographer and (2) link your document to this URL or cite it in a print document. [Click on the images for larger pictures.]
Bibliography
Blomfield, Reginald. "The Bridges of London, 1815-1920." In London of the Future, ed. Sir Aston Webb. London: T. Fisher Unwin, 1921. Internet Archive. Web. 23 December 2013.
"List Entry: Vauxhall Bridge." English Heritage. Web. 23 December 2013.
Matthews, Peter. London's Bridges. Princes Risborough: Shire, 2009.
---
Last modified 24 December 2013.