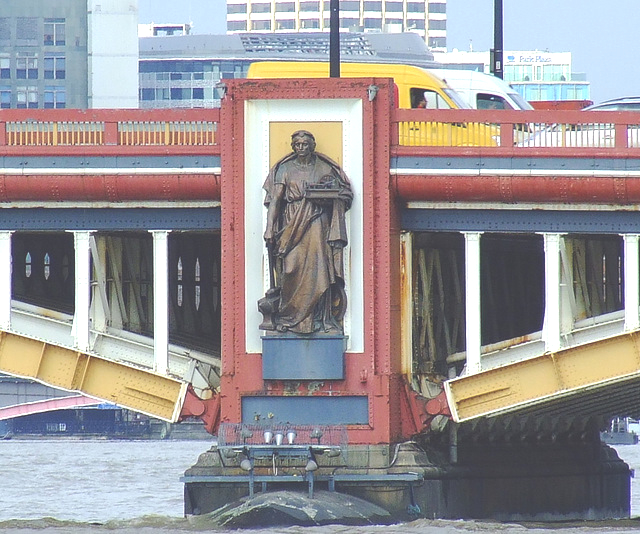 Engineering, one of Pomeroy's four colossal (around twice life-size) bronze statues resides on the upstream side of Vauxhall Bridge, a Grade II* listed bridge across the Thames from Vauxhall to Pimlico, in south London. Installed here in 1907, and beautifully draped like the others, this female figure holds a mallet or hammer in one hand. It rests on an anvil by her feet. In the other hand, she holds a model of a steam engine with a cylinder and flywheel — just the kind that once powered industries of all kinds, from cotton mills and factories to pumping stations and so forth. Like Architecture, the figure as a whole can only be seen clearly, from the front, by river.
Writing about the London bridges in 1921, the architect Sir Reginald Blomfield said how important it was for a bridge to be "a symbol of the life and civilization of the people who use that bridge" (101). The model held" by this figure shows an important aspect of London, without which it could never have become the powerhouse of empire.
Related Material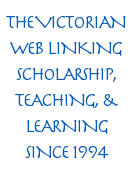 Photograph by Thomas Nugent, originally submitted to the Geograph website, and reusable under this Creative Commons License. Many thanks. text by Jacqueline Banerjee, 2013.
Bibliography
Blomfield, Reginald. "The Bridges of London, 1815-1920." In London of the Future, ed. Sir Aston Webb. London: T. Fisher Unwin, 1921. Internet Archive. Web. 24 December 2013.
"List Entry: Vauxhall Bridge." English Heritage. Web. 24 December 2013.
Speel, Bob. "Vauxhall Bridge." The Second Website of Bob Speel. Web. 24 December 2013. (This has a wonderfully detailed picture of the model.)
---
Last modified 23 December 2013.