God bless me, what's the matter. by Phiz (Hablot K. Browne). Household Edition Dickens's Pickwick Papers, p. 65. Engraved by one of the Dalziels. [Click on image to enlarge it.]
An incident which did not merit attention in the narrative-pictorial sequence of 1836-37 was Pickwick's discovery of a supposedly ancient artifact — a stone bearing an inscription — just outside the village of Cobham in Kent, where in the eleventh chapter he has just been reunited with the disconsolate lover, Tracy Tupman, after Rachael Wardle's elopement with Alfred Jingle. Pickwick in the 1873 Phiz woodcut reverentially stoops with singular gaze as he discovers the stone at the door of a cottage, and immediately offers the cottager ten shillings for it. Subsequently, the amateur archaeologist writes a thirty-nine-page pamphlet about his find, corresponds about it with seventeen learned societies "native and foreign," and makes a presentation of a facsimile to the Royal Antiquarian Society. Pickwick devises twenty-seven different readings of the inscription, while his common-sense rival, Blotton, is excommunicated from the Pickwick Club for proposing (after field research in Cobham) that the inscription simply signifies "Bill Stump His Mark." Affirming their support of Pickwick, the Club then votes to purchase Pickwick a pair of gold-rimmed spectacles.
And to this day the stone remains, an illegible monument of Mr. Pickwick's greatness, and a lasting trophy to the littleness of his enemies. [76]
In Phiz's illustration, one of a dozen that supplement the original plates, the three Pickwickian stalwarts — Tupman (centre left), Snodgrass (extreme left), and Winkle (centre, bending forward, as if to assist his chief), all readily identifiable from previous illustrations — witness the archaeological "find.":
It was at this moment that Mr. Pickwick made that immortal discovery, which has been the pride and boast of his friends, and the envy of every antiquarian in this or any other country. They had passed the door of their inn, and walked a little way down the village, before they recollected the precise spot in which it stood. As they turned back, Mr. Pickwick's eye fell upon a small broken stone, partially buried in the ground, in front of a cottage door. He paused.
"This is very strange," said Mr. Pickwick.
"What is strange?" inquired Mr. Tupman, staring eagerly at every object near him, but the right one. "God bless me, what's the matter?"
This last was an ejaculation of irrepressible astonishment, occasioned by seeing Mr. Pickwick, in his enthusiasm for discovery, fall on his knees before the little stone, and commence wiping the dust off it with his pocket-handkerchief.
"There is an inscription here," said Mr. Pickwick.
"Is it possible?" said Mr. Tupman.
"I can discern,'continued Mr. Pickwick, rubbing away with all his might, and gazing intently through his spectacles: "I can discern a cross, and a 13, and then a T. This is important," continued Mr. Pickwick, starting up. "This is some very old inscription, existing perhaps long before the ancient almshouses in this place. It must not be lost."
He tapped at the cottage door. A labouring man opened it.
"Do you know how this stone came here, my friend?" inquired the benevolent Mr. Pickwick.
"No, I doan't, Sir,' replied the man civilly. "It was here long afore I was born, or any on us."
Mr. Pickwick glanced triumphantly at his companion.
"You — you — are not particularly attached to it, I dare say," said Mr. Pickwick, trembling with anxiety. "You wouldn't mind selling it, now?"
"Ah! but who'd buy it?" inquired the man, with an expression of face which he probably meant to be very cunning.
"I'll give you ten shillings for it, at once," said Mr. Pickwick, "if you would take it up for me."
The astonishment of the village may be easily imagined, when (the little stone having been raised with one wrench of a spade) Mr. Pickwick, by dint of great personal exertion, bore it with his own hands to the inn, and after having carefully washed it, deposited it on the table. [69-70]
Although the original serial text offered a facsimile of the inscription — + / BILST / UM / PSHI / S. M. / ARK — the satire of Pickwick's antiquarian pretensions was not underscored by an appropriate illustration. In his 1873 series of woodcuts, Phiz addressed this deficit with a visualisation of Pickwick's taking out his handkerchief to clarify the inscription. Although the text specifies that the stone is adjacent to a cottage door, the only cottage included by Phiz is the substantial, thatched specimen with leaded-pane window in the background. Logically, Tupman should be at Pickwick's side after their discussion in private of Tupman's depression; however, Phiz has placed the bumbling Winkle nearest Pickwick, as if his participation signals Pickwick's utter misconstruction of the inscription. Then, too, the cottager should not yet be present, for, after discovering the stone, Pickwick knocks at the door and the "labouring man" comes forth, presumably (although specifically) in the linen smock-frock that Phiz has included. The cottager is apparently puzzled at Pickwick's interest in the stone, but has none of the look of sharpness that, about to defraud Pickwick, one would expect him to possess. In order to avoid making it a distraction, Phiz has reduced the size of Pickwick's umbrella to ridiculously small dimensions. Another curious aspect of the illustration is Phiz's signature (right) which is a mirror image, while the Dalziel signature (left) is positive, a fact which suggests that Dalziel corrected what he felt was an error in construction, and engraved the block in reverse of Phiz's sketch. His reasoning may have been that, in keeping with stage convention, the figures should be shown looking from the left to the right. The engraver's intervention would suggest (if this instance may be generalised) the importance of the Dalziel brothers in the creation of the woodcuts for the Household Edition since they obviously felt entitled to correct any errors that they discovered in the illustrations.
Related Material
Scanned image and text by Philip V. Allingham. Formatting by George P. Landow. [You may use this image without prior permission for any scholarly or educational purpose as long as you (1) credit the person who scanned the image and (2) link your document to this URL in a web document or cite the Victorian Web in a print one.]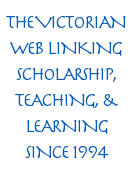 References
Dickens, Charles. Pickwick Papers. The Household Edition. London: Chapman and Hall, 1874; New York: Harpers, 1874.
---
Last modified 8 March 2012