It is separated from the mainland by a channel varying from one mile to six in breadth, a distance sufficient to give dignity but not to imperil approach. It is large enough to be supremely interesting, yet not so large as to be indigestible to the visitor who has only a short holiday at his disposal. It is, in fact, a little larger than London of the Boroughs and the County Council — that is to say, twenty-three miles by about thirteen, as against some seventeen by twelve. It is in shape an elongated diamond, with the extreme points lying eastward and westward, and it contains 93,341 acres. These acres are so diversified by hills and rivers, so broken up, that they count for twice as much as a flat surface of the same extent. The island, in fact, presents every variety of scenery, from richly wooded lanes, tiny inland villages bowered in greenery, high sweeping downs, to bold coast scenery, with chalk cliffs rising 200 feet above a sea often grand in the extreme. — G. E. Mitton 6-7
Buildings
Painting and illustration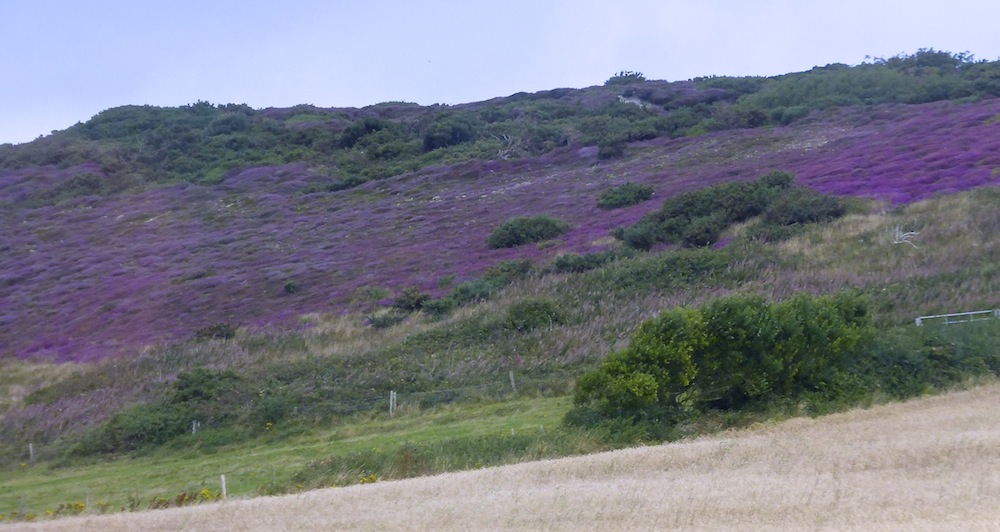 Scenery
Sculpture and monuments
Technology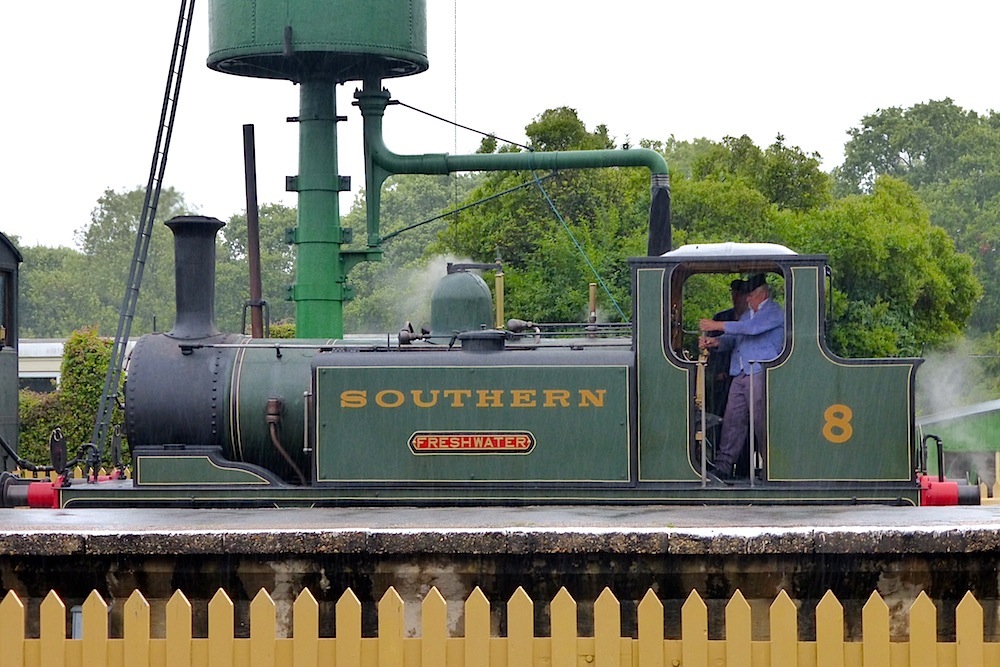 Bibliography
Lloyd, David W., and Nikolaus Pevsner. The Buildings of England: Isle of Wight. New Haven and London: Yale University Press, 2006.
Long, Richard. Isle of Wight Railways: A New History. Shepperton, Surrey: Ian Allan, 2015.
Maycock, R. J. The Isle of Wight Railway. Usk, Wales: Oakwood Press, 2001.
Mitton, Geraldine Edith. The Isle of Wight. London: A. & C. Black, 1911. Internet Archive. Contributed by the University of California Libraries.
Panter, Marie. Railways of the Isle of Wight. Catrine, Scotland: Stenlake Publishing, 2013.
A Pictorial and Descriptive Guide to the Isle of Wight in six sections: with walks and excursions by road, rail and steamer from each centre.... 18th ed. revised and enlarged. London: Ward, Lock and Company, Ltd, 1915. Internet Archive. Contributed by Robarts — University of Toronto. [Source of frontispiece map shown at the top here.]
Turner, Michael. Osborne. Rev. reprint. London: English Heritage, 2016.
Turnor, Reginald. Nineteenth Century Architecture in Britain. London: Batsford, 1950.
York, HRH The Duchess of, with Benita Stoney. Victoria and Albert: Life at Osborne House, London: Weidenfeld and Nicolson, 1991.
---
Last modified 21 February 2017