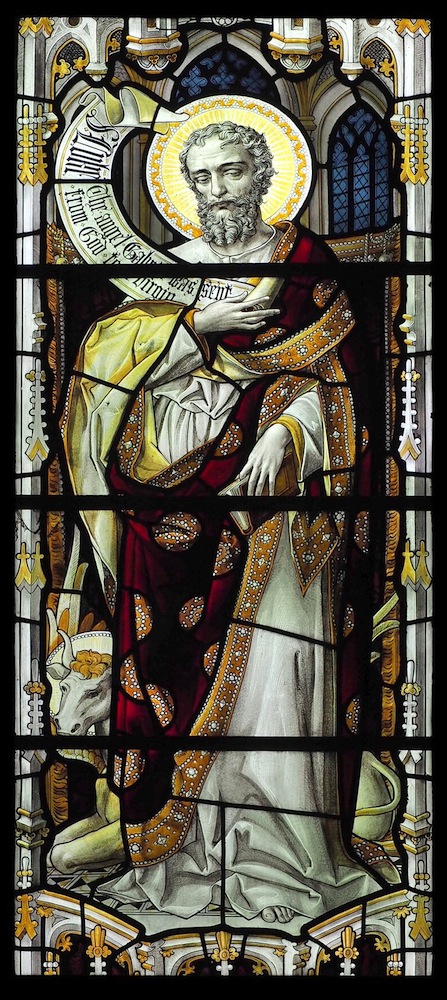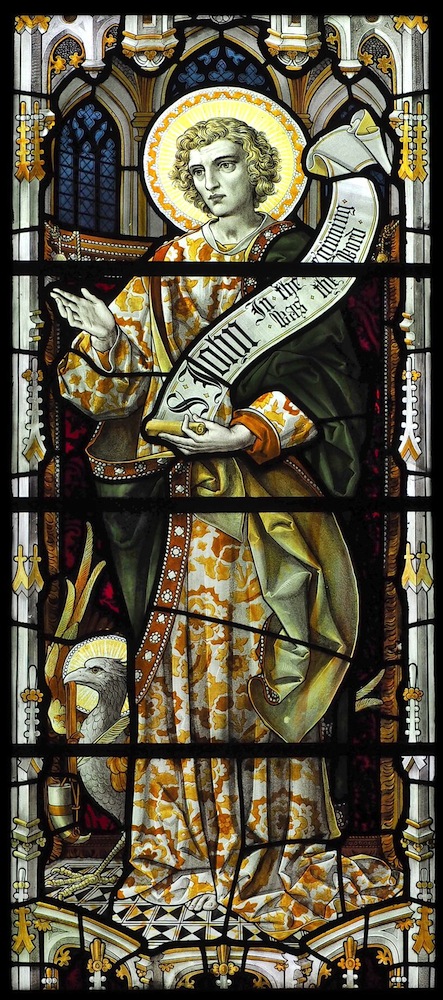 Left: St Luke. Right: St John.
St Luke and St John, two of the four figures from the Four Evangelists window of the south aisle of All Saints Church, Jesus Lane, Cambridge. In 1893, this pair of two-light windows replaced what was there previously, with work by F. R. Leach (this was moved to the east window of the south aisle; see Tricker et al.). As with the other two Evangelists, the traditional symbols of these saints are shown at the base of their figures: a mild ox behind St Luke's robes, and an eagle behind St John's.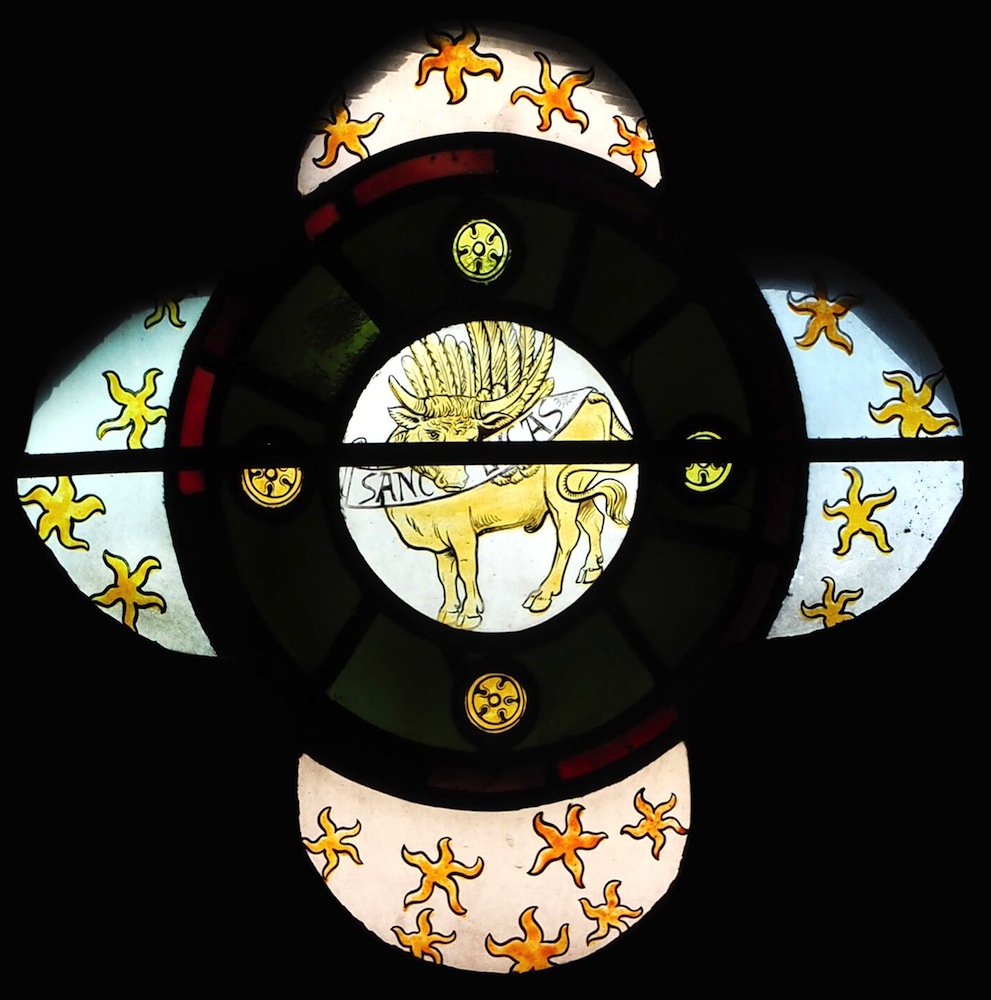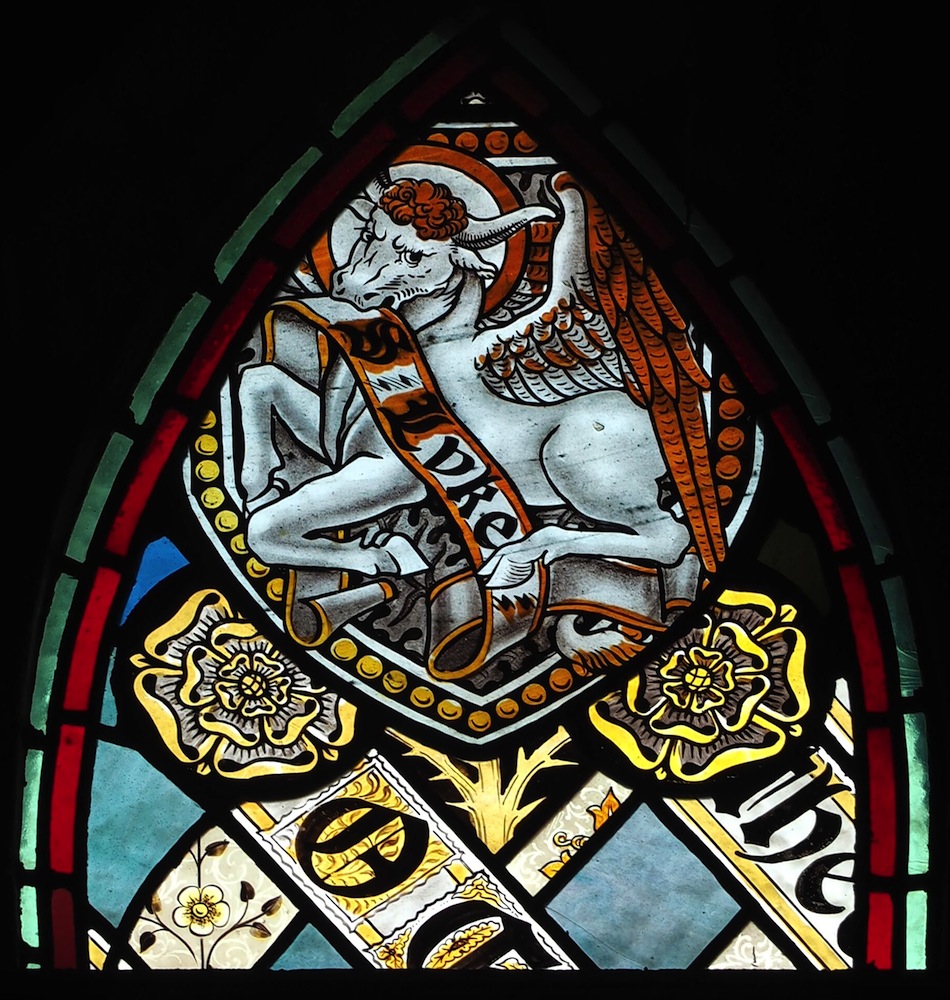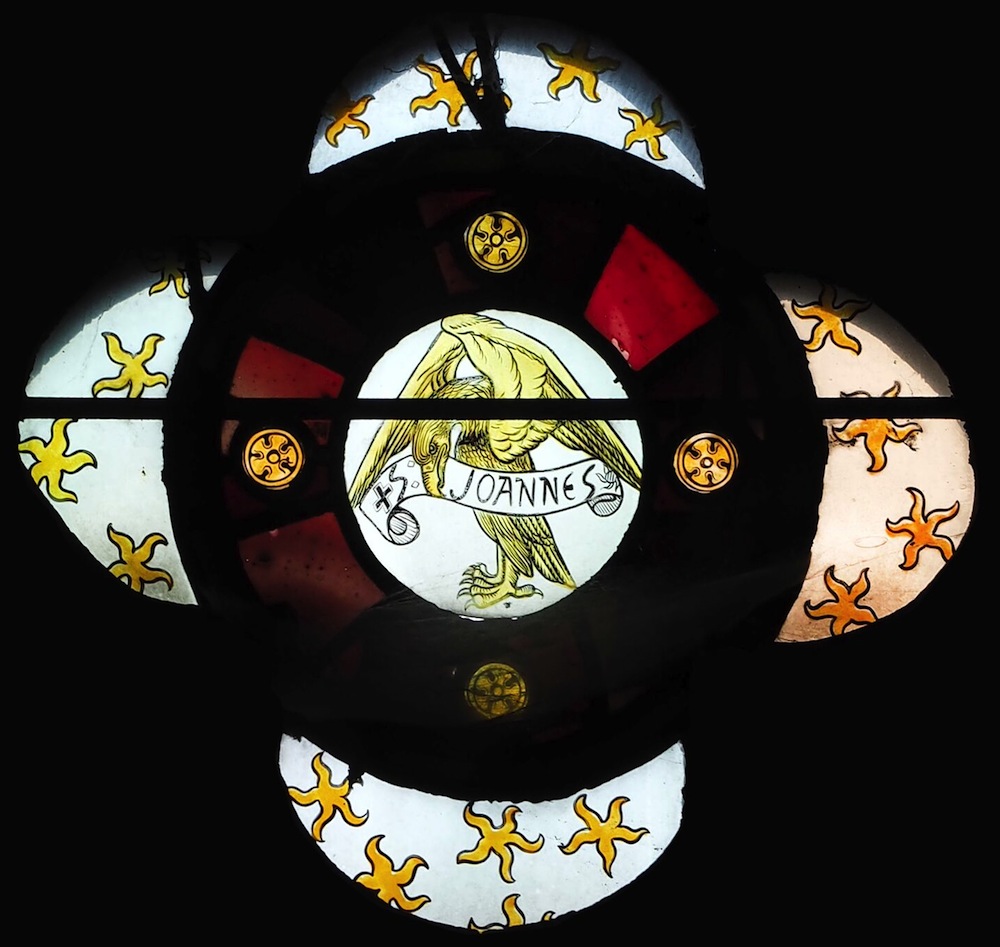 A selection of other elements of the window: from left to right: (a) St Luke's name and his symbol, an ox, in the tracery lights. (b) The upper part of St Luke's window. (c) St John's name and symbol, the eagle, in the tracery lights.
Photographs taken and kindly contributed by Adrian Powter, who retains the copyright. Text and formatting by Jacqueline Banerjee. [Click on the images to enlarge them.]
Related Material
Bibliography
Tricker, Roy, and others. All Saints Church. London: Churches Conservation Trust, 2004 (kindly supplied by Adrian Powter).
---
Created 7 April 2018