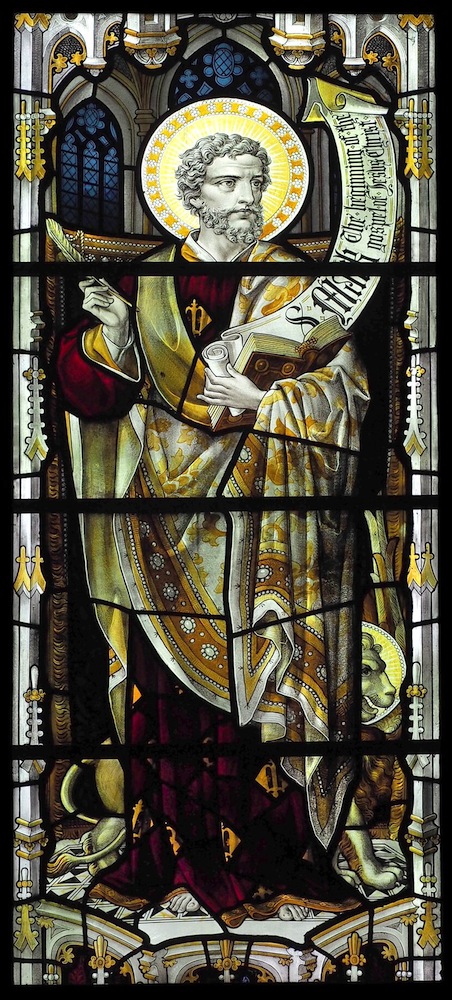 Left: St Matthew. Right: St Mark.
St Matthew and St Mark, two of the four figures from the Four Evangelists windows, a pair of lights in the south aisle of All Saints Church, Jesus Lane, Cambridge. In 1893, the two-light pair replaced what was there previously, with work by F. R. Leach (this was moved to the aisle's east window; see Tricker et al.). Note the symbols of the Evangelists at the base of their figures: a very young-looking winged human figure looking up at St Matthew, and a lion almost hidden behind St Mark's robes.
Photographs taken and kindly contributed by Adrian Powter, who retains the copyright. Text and formatting by Jacqueline Banerjee. [Click on the images to enlarge them.]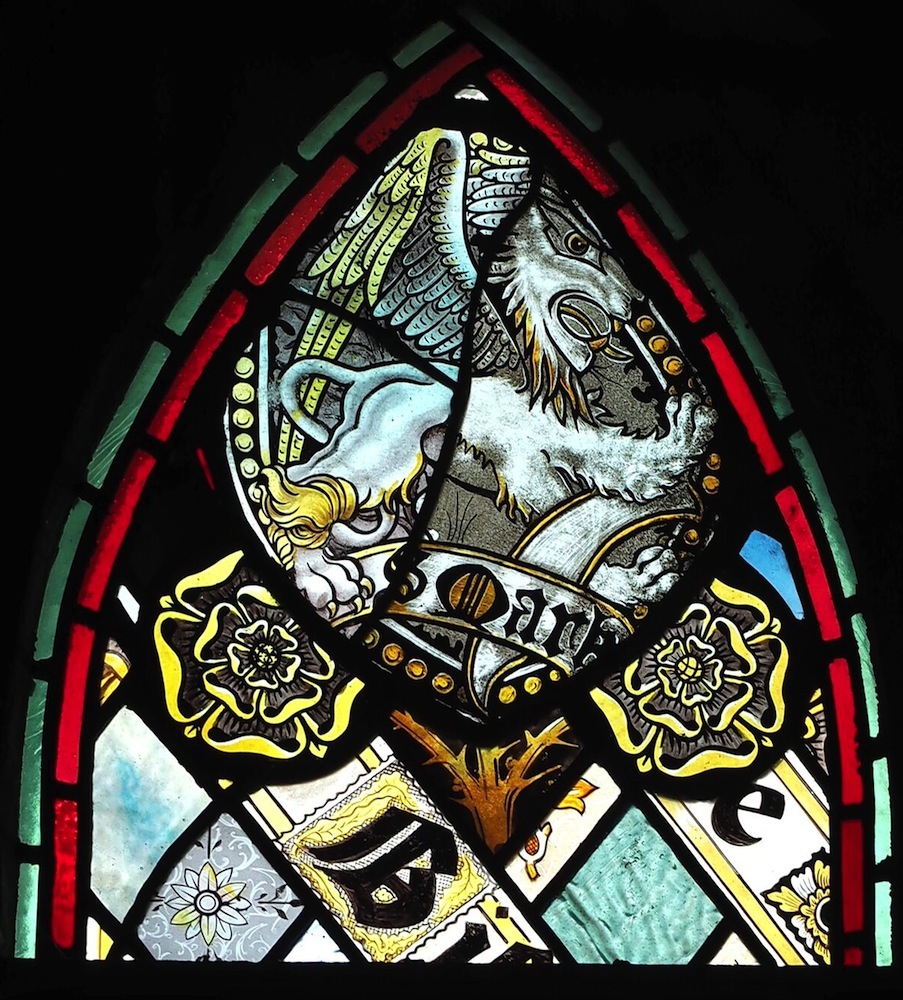 The wonderfully fierce lion of St Mark at the top of his light.
Related Material
Bibliography
Tricker, Roy, and others. All Saints Church. London: Churches Conservation Trust, 2004 (kindly supplied by Adrian Powter).
---
Created 7 April 2018