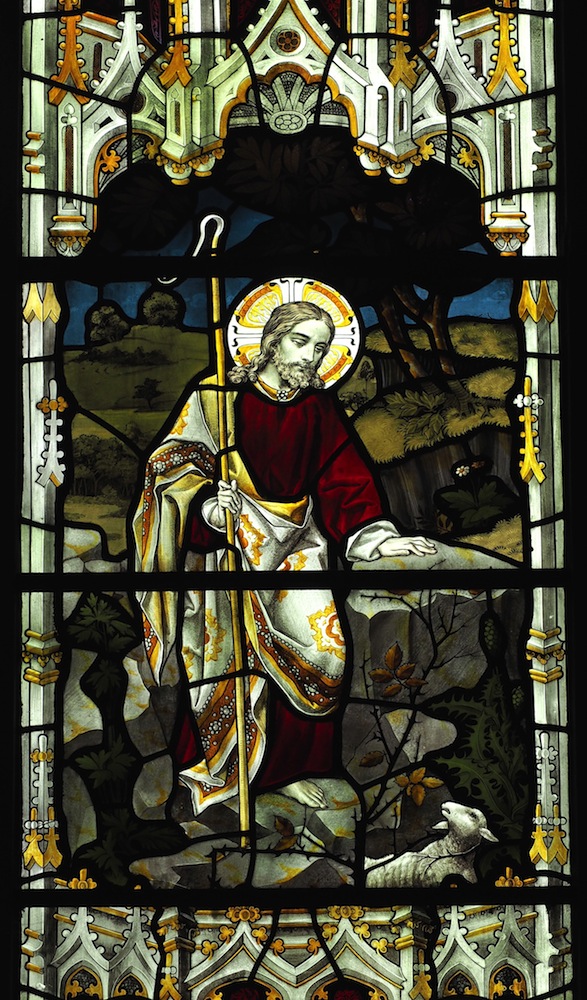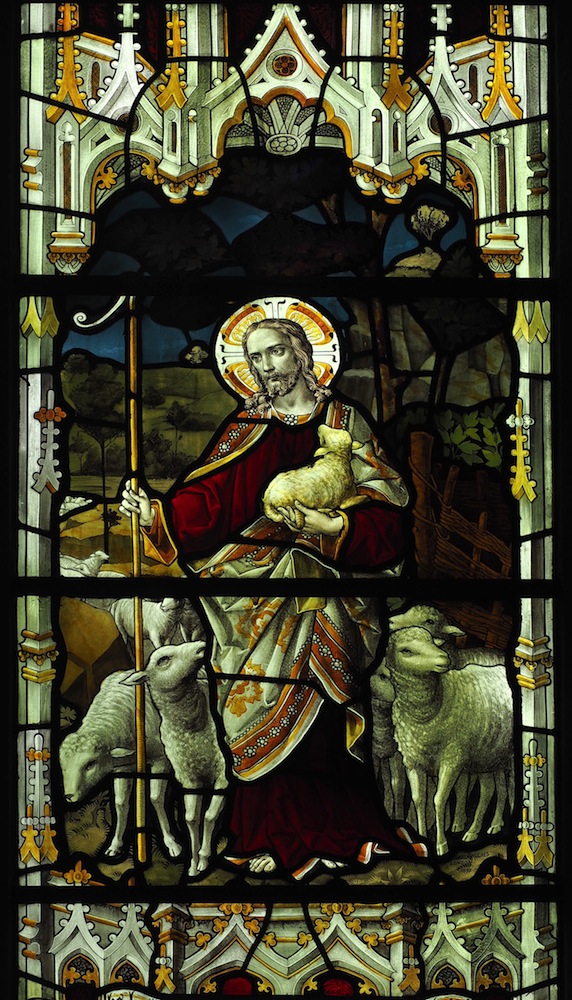 Two figures of Jesus as the Good Shepherd, from a pair of windows in the south aisle of All Saints Church, Jesus Lane, Cambridge. 1893. The guide tells us that these windows were given in memory of Christine Attack (though the more usual spelling of the surname would be Atack).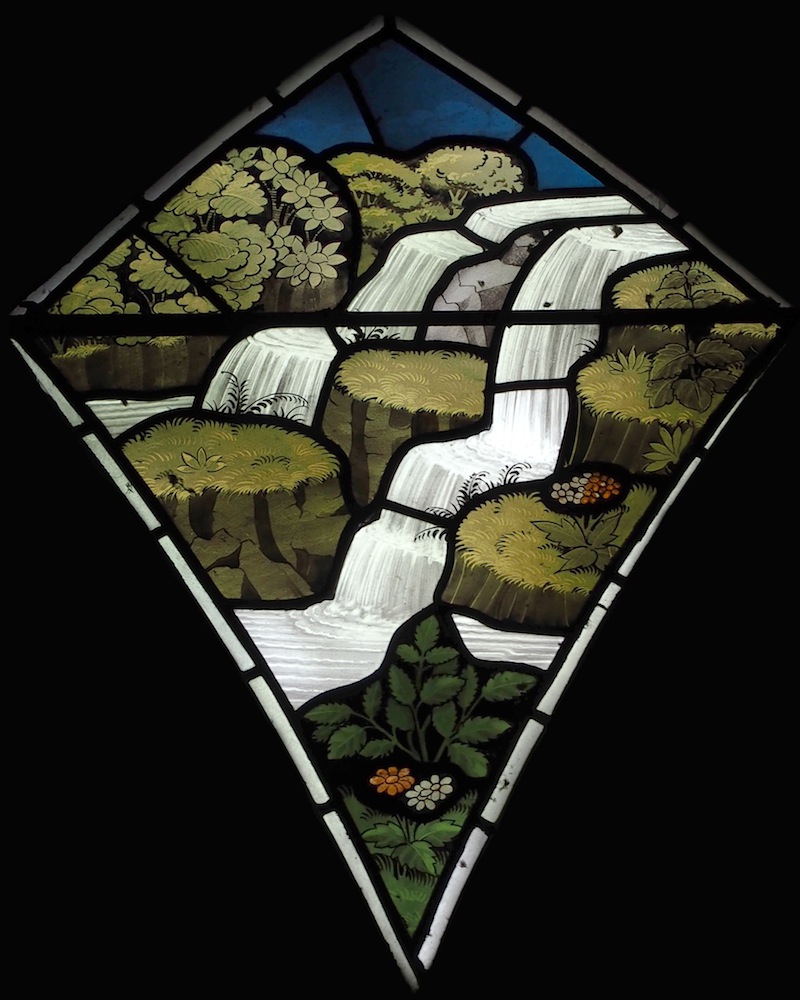 A pleasing landscape in the tracery lights, with symbolic overtones (the waterfall suggesting Baptism, Holy Water etc.).
Photographs taken and kindly contributed by Adrian Powter, who retains the copyright. Text and formatting by Jacqueline Banerjee. [Click on the images to enlarge them.]
Related Material
Bibliography
Tricker, Roy, and others. All Saints Church. London: Churches Conservation Trust, 2004 (kindly supplied by Adrian Powter).
---
Created 7 April 2018