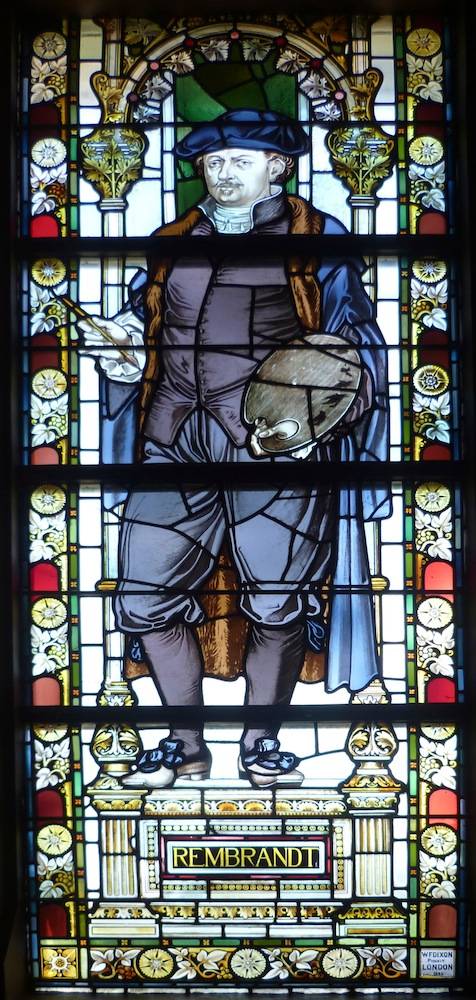 William Francis Dixon was probably born a little earlier than previously thought, not in 1848 but in the later part of 1847 (FreeBMD). He trained with Clayton & Bell before establishing his own firm in 1872. The first window recorded for him "on his own account" was the east window of All Saints', Rede, in Suffolk in 1874 (Harrison 61). The influence of his training can be gauged from the fact that the listing text for All Saints' still attributes the window to Clayton and Bell. Dixon worked with several other craftsmen during these early years (see "Architects and Artists").
Dixon's windows can be found in almost every part of the British Isles. For example, in the early 1880s he designed the former west window, and several other windows, of the Cathedral Church of St Peter and St Paul, Sheffield (Harman and Minnis 54), and in 1883, one of the windows in Llandaff Cathedral in Wales, where the Pre-Raphaelites did much of the internal decoration (see "W. F. Dixon"). Other churches near there, like St John the Baptist, Cardiff, also have windows by Dixon.
However, he is not very well known here. The main reason is that some of his best work was done on the Continent. In 1882, for instance, he won the important commission for the stained glass in what was originally the entrance hall of the splendid Rijksmuseum, Amsterdam: "six artists, among whom three Hollanders, were invited to enter into competition for these windows," wrote the author of an early guide to the museum. "The one who approached nearest what was required was the English painter Mr. Dixon, who was consequently commissioned with the execution" (Obreen 28). The museum was officially opened in 1885. This highly decorated space has now been beautifully restored along with the rest of the museum, and Dixon's windows look spectacular there.
Dixon continued to be drawn to Continental Europe. In the later part of the Victorian period, the huge and very highly reputed German firm of Mayer & Co., based in Munich, was working in London (see "St Cecilia"). Dixon must have done some work for them there, and in 1894 he moved to Germany as one of their designers. The studio was so large, had so many craftsman and was so prestigious, that most windows did not bear the name of the individual designers. Sometimes the windows were not "signed" at all (see Tiemey). This may be another reason why Dixon is not as well-known as he ought to be.
His work is confident and well-balanced, with strong lines and a distinctive, avant-garde fluency. For example, in the upper lights of the former west window at Sheffield Cathedral, he presents an "animated depiction of St Peter preaching to Cornelius, the figures in swirling drapery and sumptuous colours" (Harman and Minnis 54). Martin Harrison calls him Clayton & Bell's "most original pupil," and says that Dixon "took the mannerisms of the 'spiky' drawing style of Clayton & Bell's glass of the 1870s to their logical conclusion, making virtue out of what became a travesty in lesser hands, and evolved an almost rococo linearity which most nearly anticipates the nervy intricacy of Aubrey Beardsley" (61).
Dixon continued to live in Germany, where he died. Some sources give the year of his death as 1929 (e.g. "W. F. Dixon"). Others give it, perhaps more reliably, as 1928 (e.g. "Architects and Artists" and Harrison 61). — Jacqueline Banerjee
Windows in the Rijksmuseum, Amsterdam
Windows at St John the Baptist, Cardiff
Window in Llandaff Cathedral
Bibliography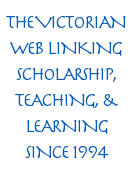 "Architects and Artists D-E." Sussex Parish Churches. Web. 15 June 2013.
"Church of All Saints', Rede." British Listed Buildings. Web. 15 June 2013.
FreeBMD. (The birth of a William Francis Dixon was registered in Oxford in the last quarter on 1847; no one of that name appears again until 1851). Web. 15 June 2013.
Harman, Ruth, and John Minnis. Sheffield. Pevsner Architctural Guides. New Haven & London: Yale University Press, 2004.
Harrison, Martin. Victorian Stained Glass. London: Barrie and Jenkins, 1980.
Obreen, Frederik Daniel Otto. Guide to the National Museum of Amsterdam. 2nd ed., enlarged. Schiedam: H. A. M. Roelants, 1890. Internet Archive. Web. 15 June 2013.
"St. Cecilia by Mayer and Co." Bridgeman Art, Culture, History. Web. 15 June 2013.
Tiemey, Gail. "Franz Mayer and Company and Zettler Studios." Web. 15 June 2013.
"W. F. Dixon (1848-1929)." Gwydir Lliw Nghymru: Stained Glass in Wales. Web. 15 June 2013.
---
Last modified 5 March 2016