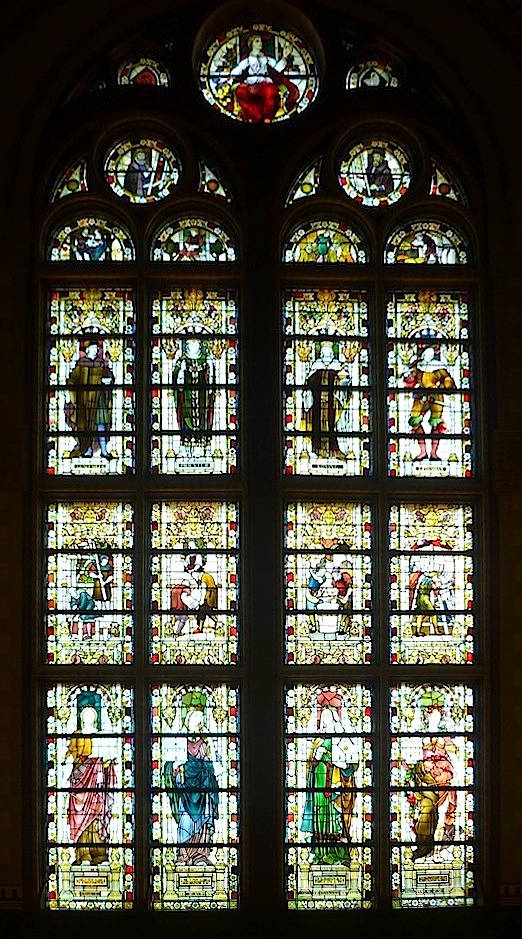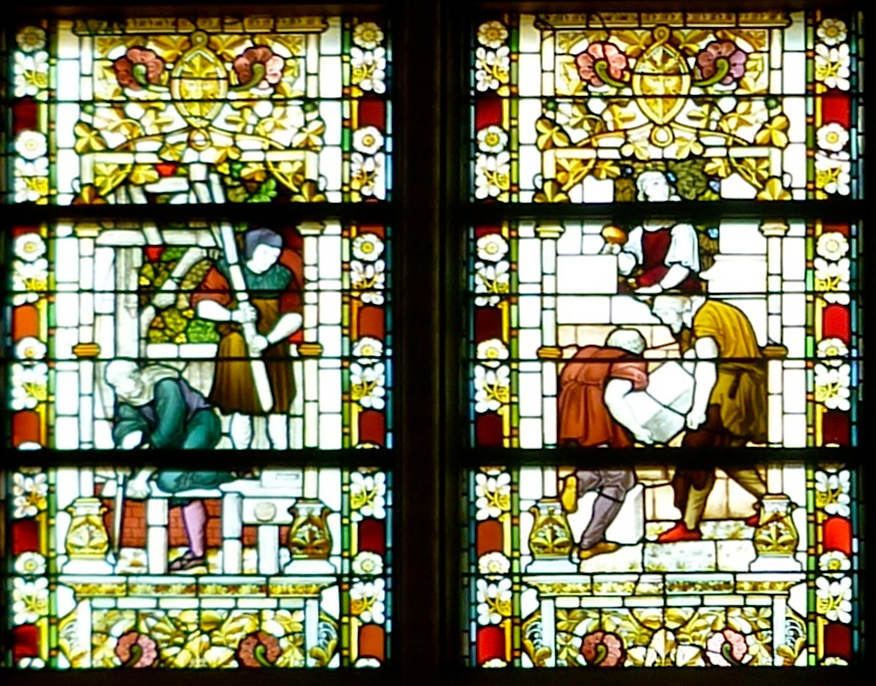 Left: The central window of the former entrance hall of the Rijksmuseum in Amsterdam, by William Francis Dixon (1847-1928), celebrating architecture. Right: The left-hand side of the middle tier, showing artisans working with wood and stone. Perhaps Dixon decided to give architecture pride of place here after consulting with the architect of the museum, Pierre Cuypers (1827-1921). In the detail shown above, the carpenter on the left is sawing, with one knee resting on the workbench as he bends over the wood. Beside him stands another man, holding a nicely turned support. Their lot seems easier than that of the masons in the next light, two of whom struggle with a large block of stone.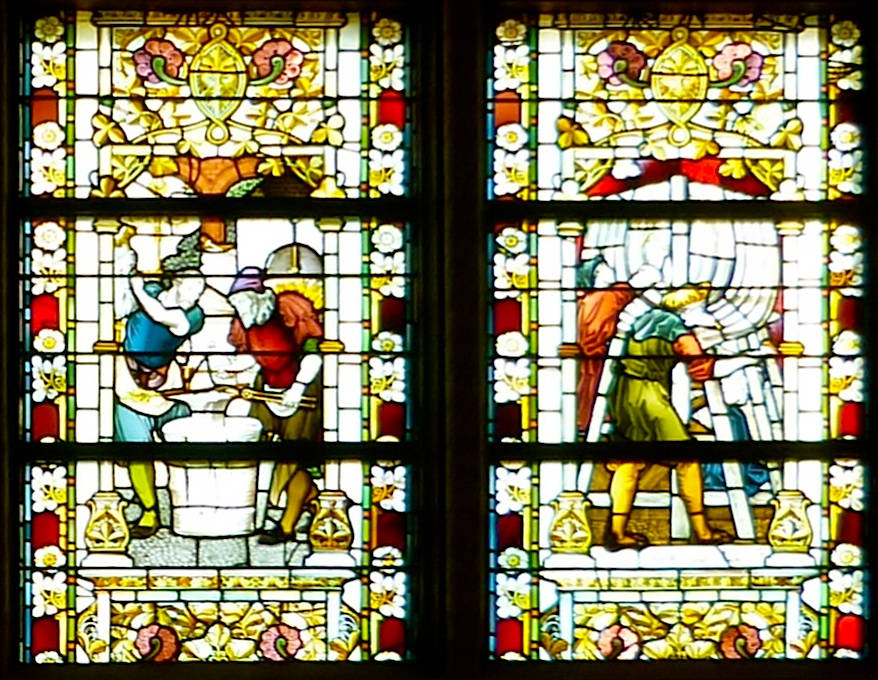 The right-hand side of the middle tier, showing metal-workers and ship-building. Compare the workmen here to those in T. R. Spence's South Window at the Great Hall in Birmingham University, which employs a similar mix of allegory and realism in the window as a whole. Dixon has clothed his workmen in about sixteenth-century costume rather than ancient Greek dress, a choice better suited to the context and closer to the Golden Age of Dutch art.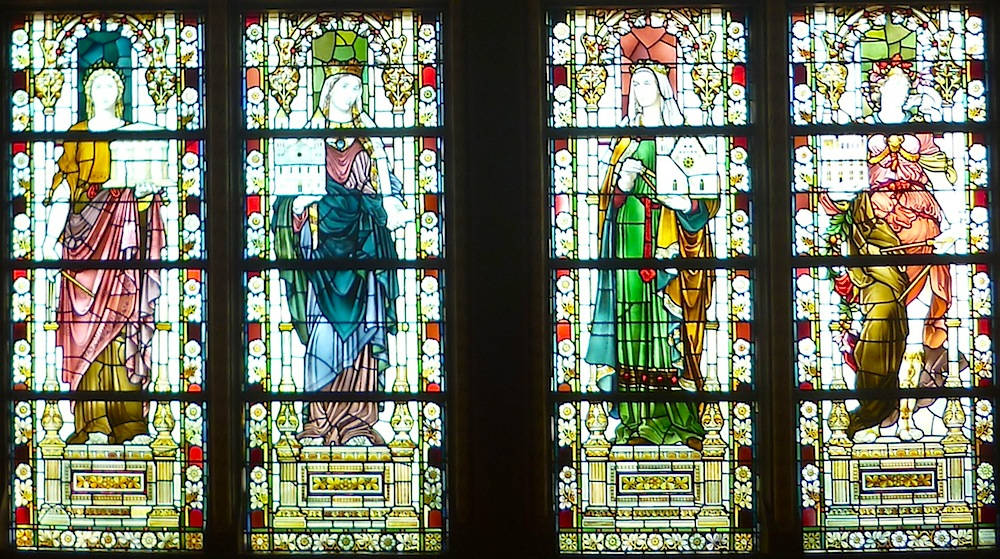 Four female figures in the lowest tier of the window, representing the main styles of architecture: classical, early Christian, Gothic and Renaissance. The qualities of each style are suggested in the figures and their garb, as well as by the models of the buildings they hold. The early guidebook notes "the seriousness and calmness of the classical, the religiousness of the ecclesiastical and the gracefulness of the renaissance" (Obreen 23). The first figure holds a model of a Greek temple, while the other three hold models of Dutch buildings, respectively, a demolished church from Utrecht and King William's Grand Hall and the Town Hall of the Hague (see Obreen 26).
Photographs and accompanying text by Jacqueline Banerjee. The photographs are reproduced here by kind permission of the Rijksmuseum. Click on the images for larger pictures.
Related Material: Dixon's Other Windows in the Rijksmuseum
Source
Obreen, Frederik Daniel Otto. Guide to the National Museum of Amsterdam. 2nd ed., enlarged. Schiedam: H. A. M. Roelants, 1890. Internet Archive. Web. 28 July 2013.
---
Last modified 28 July 2013