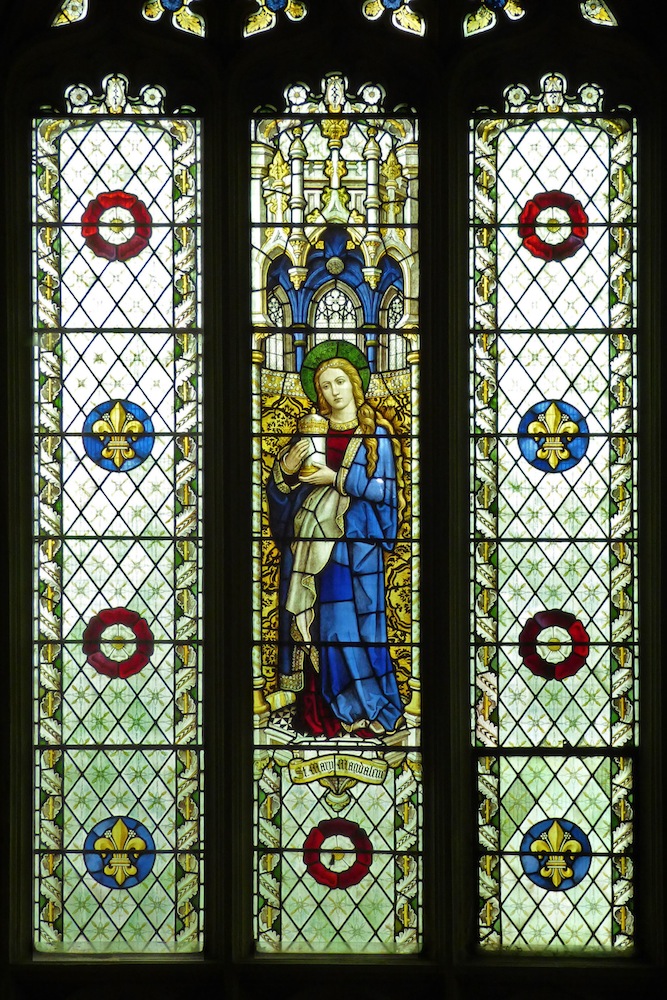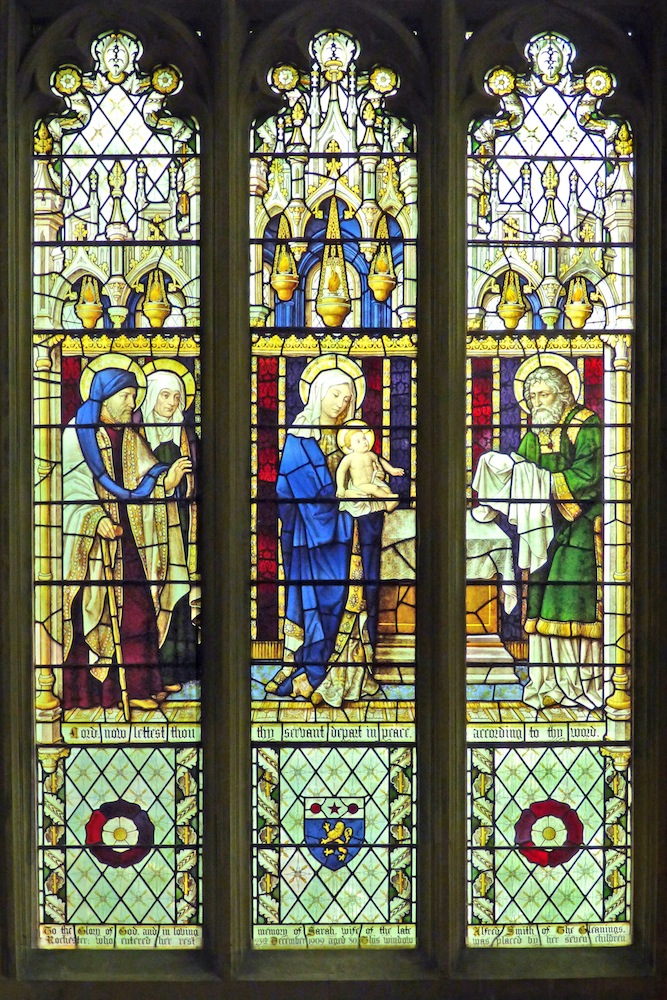 Left: Upper window showing Mary Magdalene, with alabaster jar of precious ointment. Right: Lower window, showing The Presentation in the Temple.
This is the third pair of a two-tier set of windows in the Lady Chapel of Rochester Cathedral. The set is widely attributed to the firm, though (as noted in connection with the previous windows) the authoritative Historic England listing text for this Grade I listed building says cautiously, "Lady Chapel. Glass. An interesting and large-scale sequence of Flemish-style windows, c.1910-18, possibly by Burlison & Grylls." The windows are described in the listing text as "scenes from the Life of Christ with various saints." In the upper window here, Mary Magdalene, shown above left, carries the jar of fragrant and costly ointment with which she (possibly) anointed Jesus's feet at Bethany (there is some uncertainty about which Mary is being referred to in this episode in John 12, 3).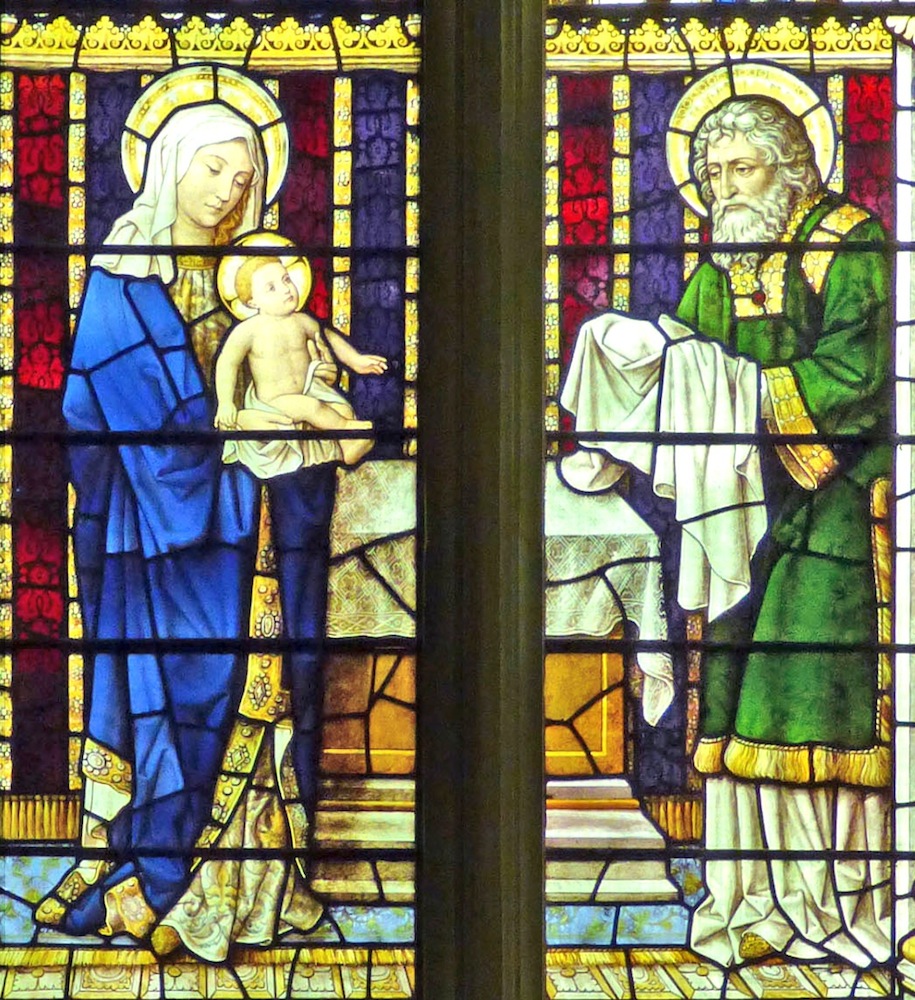 Closer view of the middle and right-hand panels of the lower window.
The Presentation in the Temple is beautifully shown in the lower window, with Mary looking tenderly down at her infant, and Simeon about to take Jesus into a receiving cloth and bless him. The child is clearly willing to go to him. Simeon had come to the temple after being told by the Holy Ghost that he would not die until he had seen "the Lord's Christ," and at the bottom of the window run his words, "Lord, now lettest thou thy servant depart in peace, according to thy word" (Luke 2, 29). Present also on the left is the aged prophetess, Anna, with her stick. She too will bear witness to this important spiritual event.
Text by Jacqueline Banerjee, and photographs by Colin Price. These are reproduced here by kind permission of the Dean and Chapter of Rochester Cathedral. Click on the images for larger pictures.
The other Lady Chapel windows
Related Material
Reference
"Cathedral Church of Christ and the Blessed Virgin Mary of Rochester." Historic England. Web. 20 July 2016.
---
20 July 2016