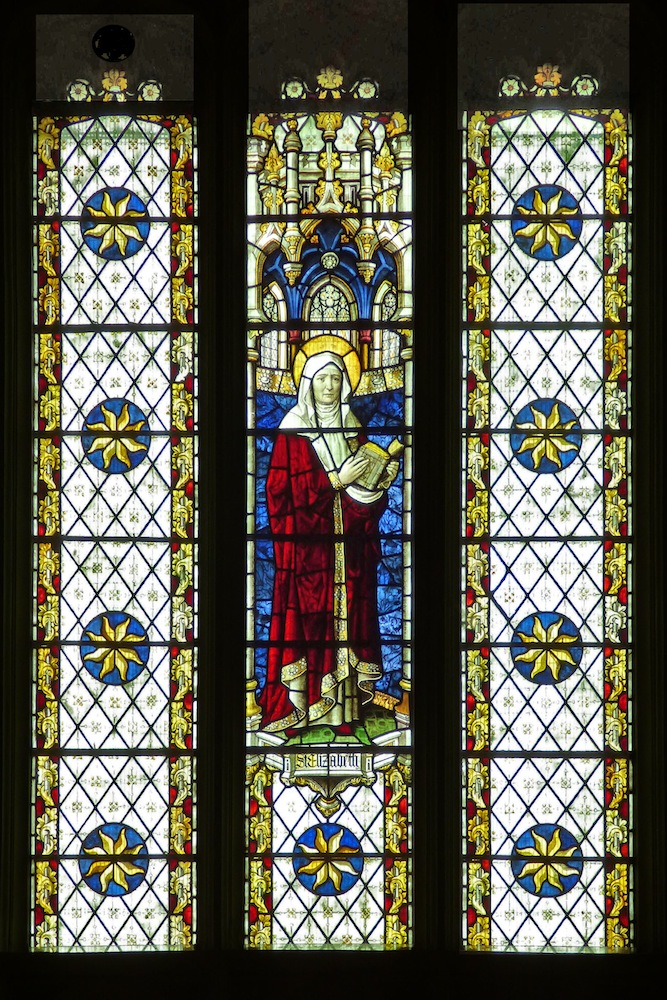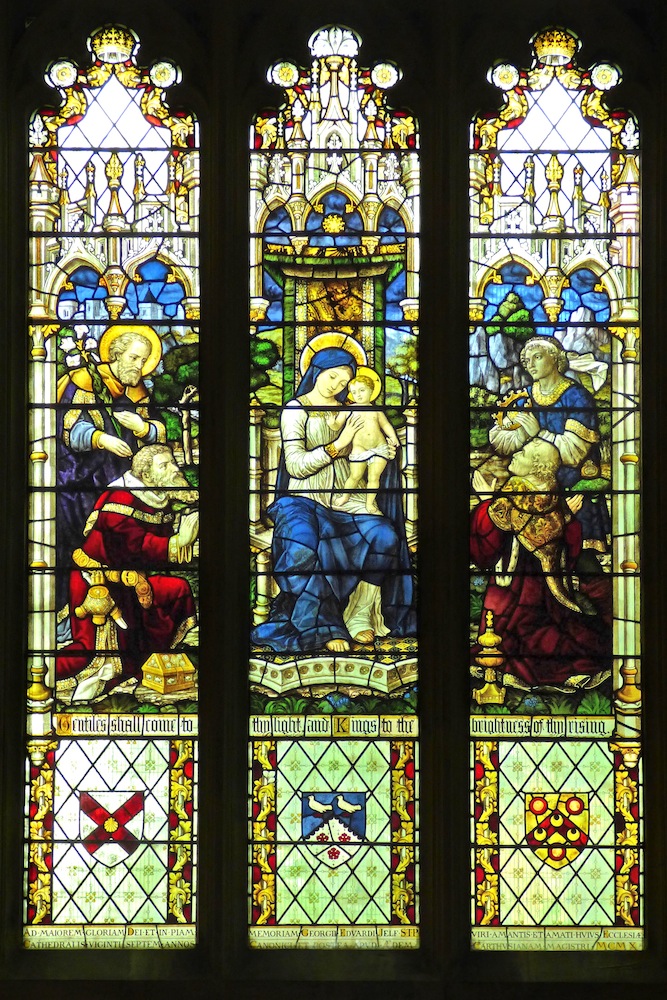 Left: Upper light showing St. Elizabeth. Right: Lower light, showing the Adoration of the Magi, or the Epiphany.
This is the second pair of a two-tier set of windows in the Lady Chapel of Rochester Cathedral. The set is widely attributed to the firm, though the authoritative Historic England listing text for this Grade I listed building says cautiously, "Lady Chapel. Glass. An interesting and large-scale sequence of Flemish-style windows, c.1910-18, possibly by Burlison & Grylls." The windows are described in the listing text as "scenes from the Life of Christ with various saints." St. Elizabeth, shown above, is correctly portrayed here as a devout older women: despite her age, the previously childless woman became the mother of John the Baptist. She was Mary's cousin, and Mary stayed with her for three months or so before Jesus was born (Luke 1, 56).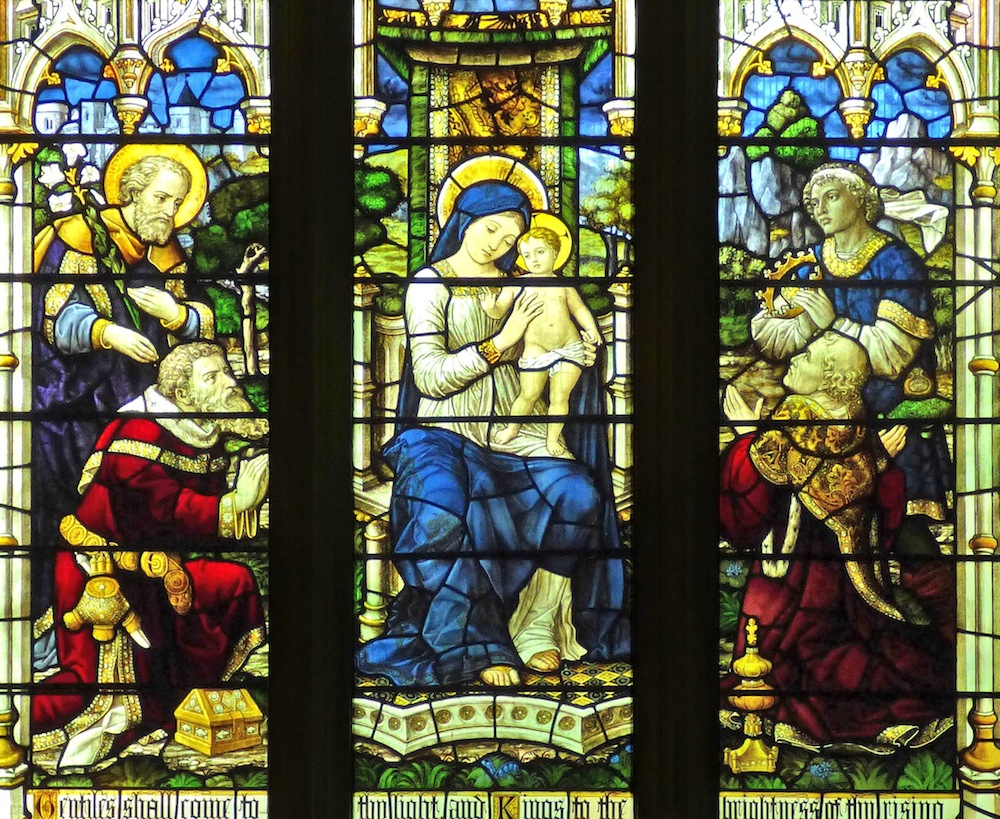 Closer view of the figures in the lower window.
Joseph, with his legendary flowering staff, and Mary, who supports Jesus standing on her lap, are seen in the lower window here with the three kings. Two of them have their rich gifts of frankincense and myrrh on the ground beside them. Another, olive-complexioned, king (Balthazar) stands on the right, holding a golden crown in his hand. The kings are much more lavishly adorned than Mary, whose blue robe falls in folds from her simple white garment. Beneath the figures is the text, "Gentiles shall come to thy light, and Kings to the brightness of they rising" (Isaiah 60, 3). This Mary is, as she should be, still a very young woman: Colin Price says, "Mary's face is best in the 'Adoration of the Magi.'" He adds that the cathedral's guide calls this light "The Epiphany." Epiphany is indeed the church festival that commemorates the coming of the Magi (see Matthew 2, 11-12). It is also known as Twelfth Day, because Epiphany is celebrated twelve days after Christmas. The expressions on all the faces here are perfect.
Text by Jacqueline Banerjee, and photographs by Colin Price. These are reproduced here by kind permission of the Dean and Chapter of Rochester Cathedral. Click on the images for larger pictures.
The other Lady Chapel windows
Related Material
Reference
"Cathedral Church of Christ and the Blessed Virgin Mary of Rochester." Historic England. Web. 19 July 2016.
---
19 July 2016