Photographs by the author. You may use these images without prior permission for any scholarly or educational purpose as long as you (1) credit the photographer and (2) link your document to this URL in a web project or cite it in a print one. Click on them to enlarge them.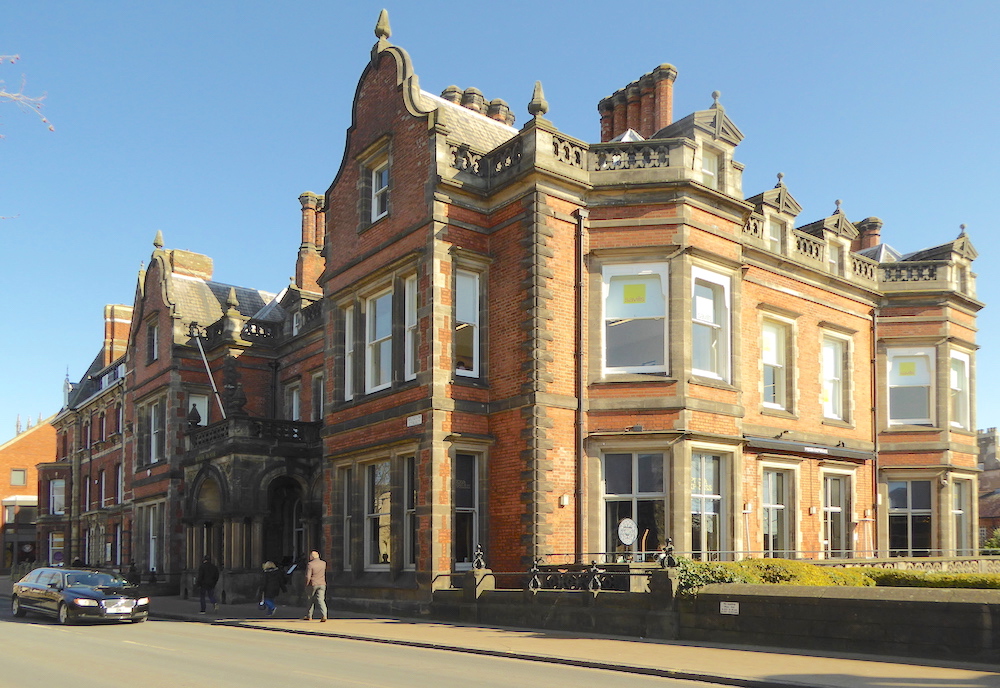 (Former) Yorkshire Club, 17 Museum Street. This Grade II listed building was designed by Charles Jocelyn Parnell (fl. 1868-1883*) of London and built 1868-70. "Red brick in Flemish bond with stone dressings, bands and quoins; granite columns to porch: slate roof with clustered polygonal stacks" (listing text). It overlooks the river and is adjacent to Club Chambers by Lendal Bridge; it is considered "more striking" than its neighbour (Pevsner and Neave 227) despite the latter's delicate decoration. It is currently known at River House, and divided between a palatial Pizza Express and the office of Savill's estate agent.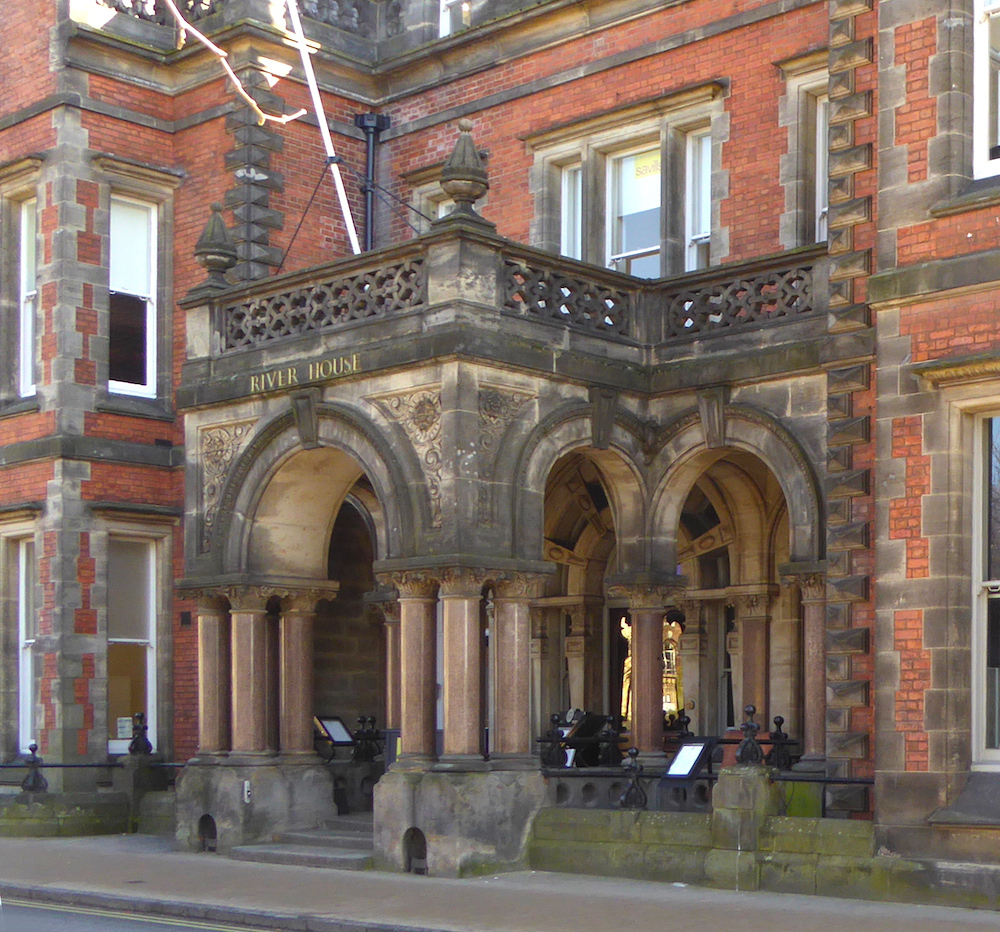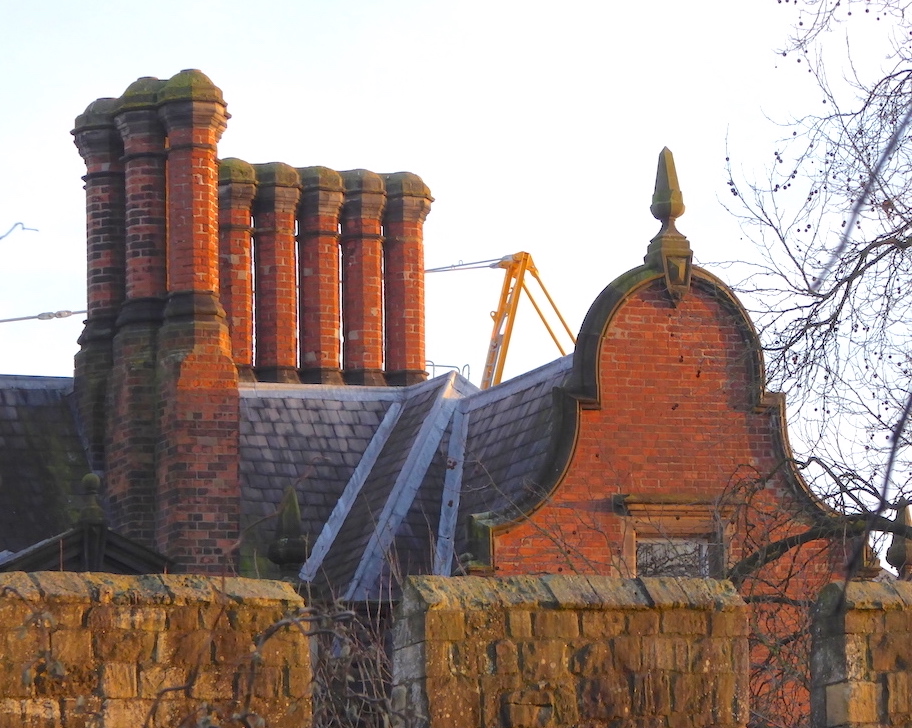 Left: The porte-cochère. Right: The chimneys.
The exterior is mixed in style, with shaped side gables, and a porte-cochère "with what can only be called Gothic columns" (Pevsner and Neave 227). The wooden doors are almost certainly original, and cut in a similar way to the one on the Drill Hall in St Andrewgate (1872). It also has "Tudor" chimneys — plain ones but similar to copies of the rebuilt Tudor chimneys of Hampton Court.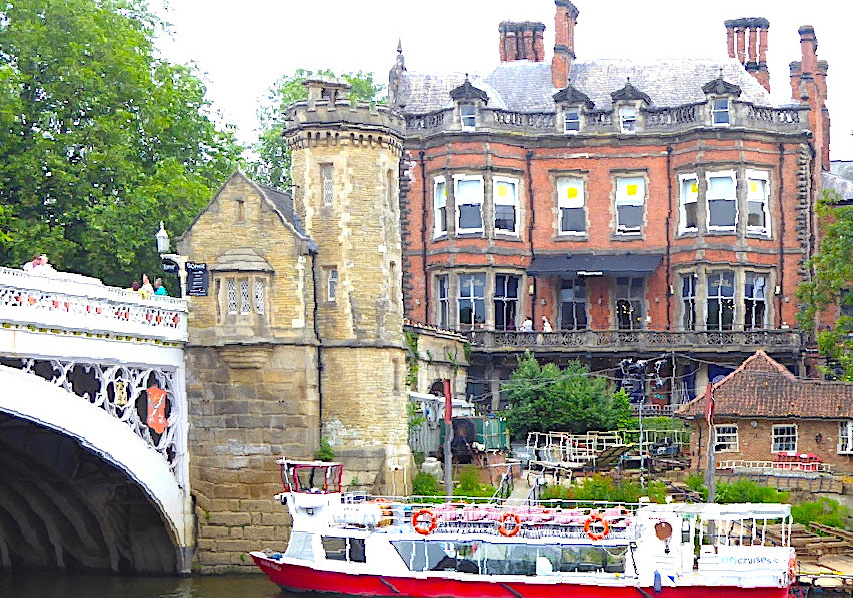 Seen from across the Ouse, with the splendid Victorian Lendal Bridge on the left — showing why it is now called "River House."
Interior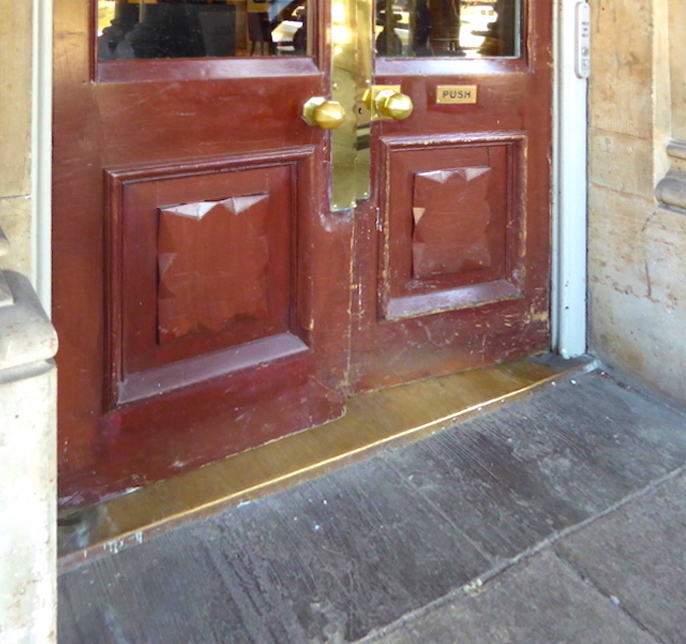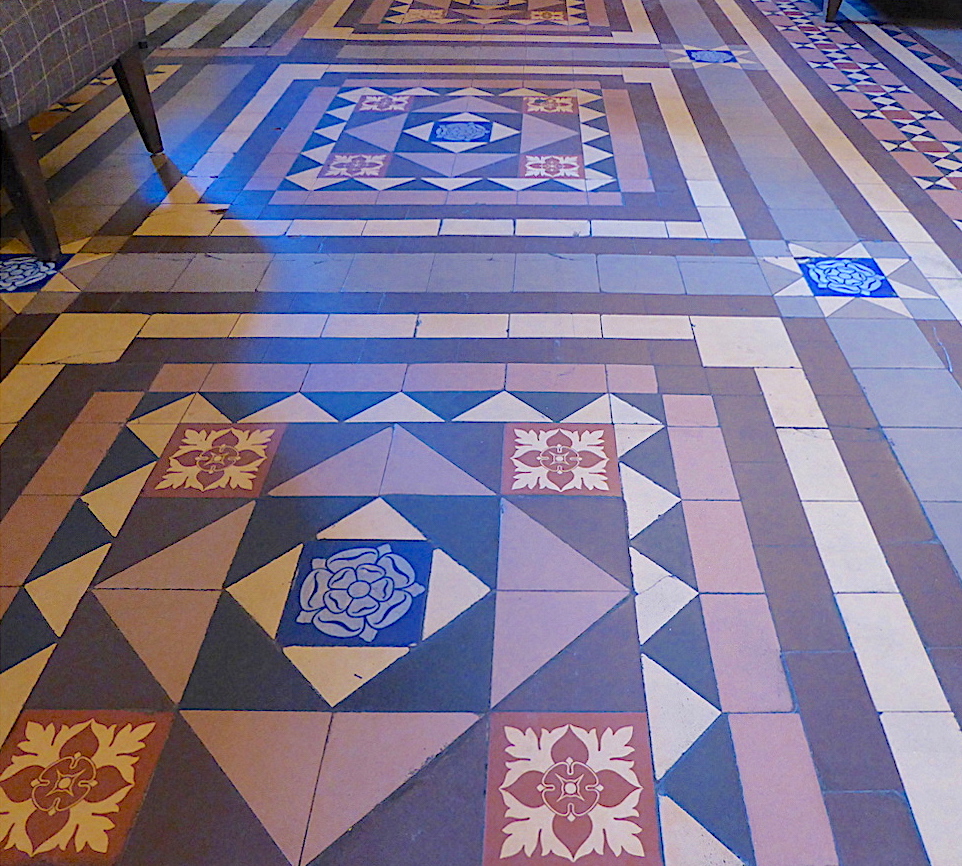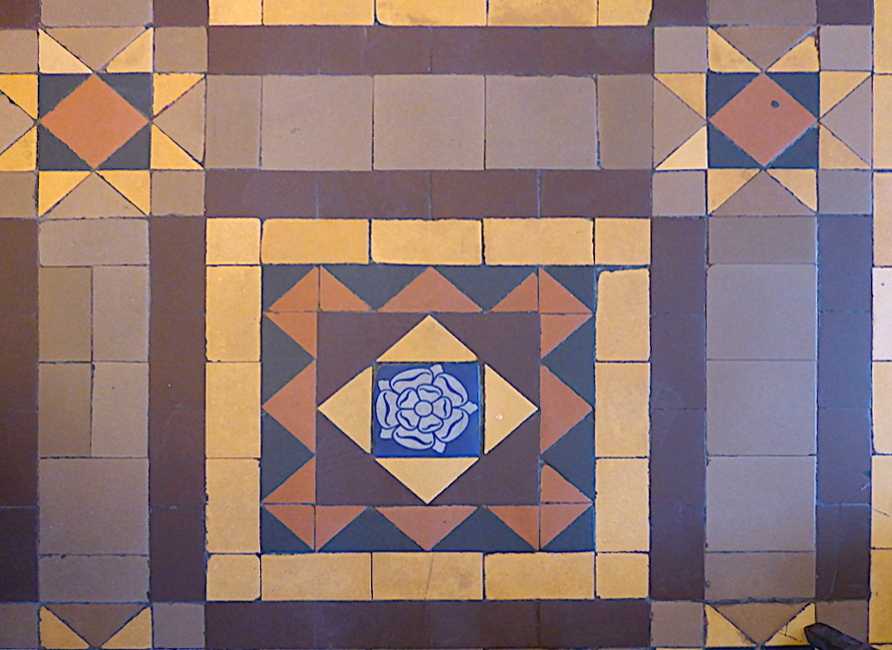 The doorway and main entrance hall on the ground floor give much evidence of the building's origin as a gentlemen's club, especially in the striking appearance of the Yorkshire Rose (white on a sky blue ground) in the main tile pavement among the familiar browns, golds and reds.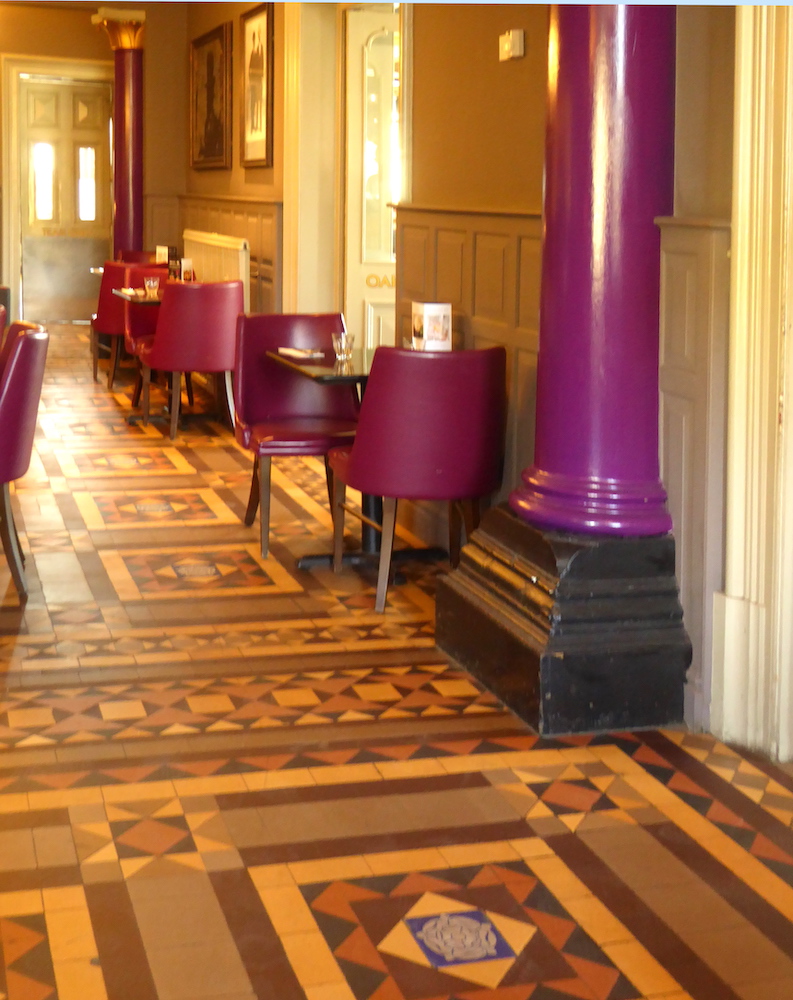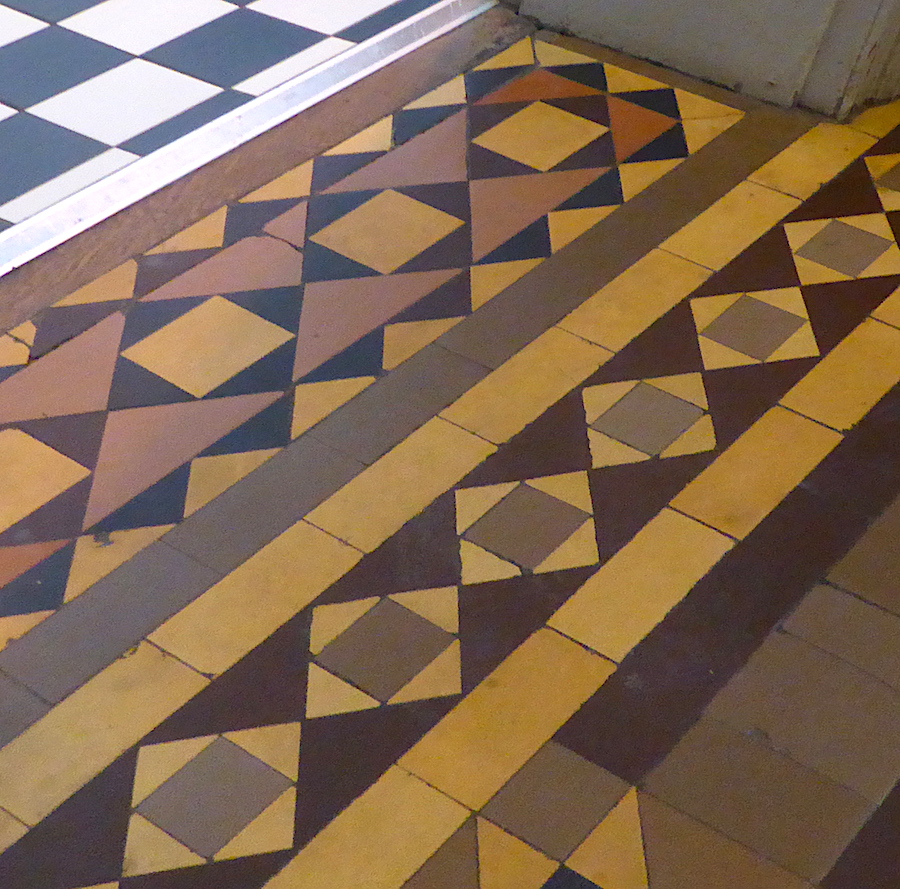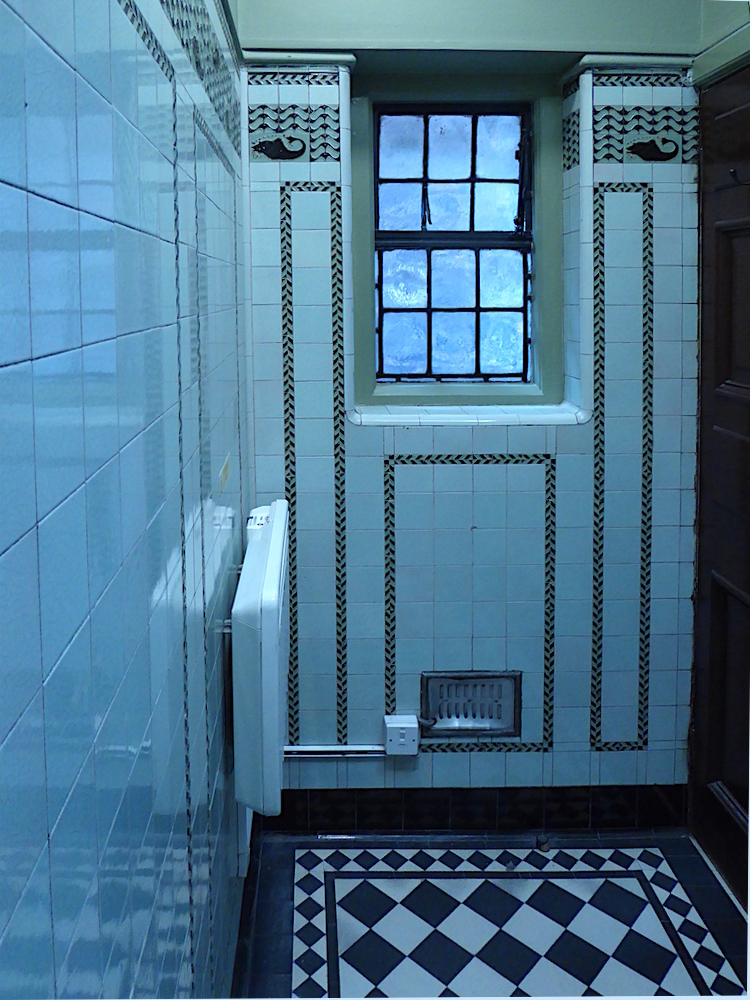 Main entrance hall, with the colourful Yorkshire Rose tiling giving way to black and white in the kitchen and other utilitarian areas.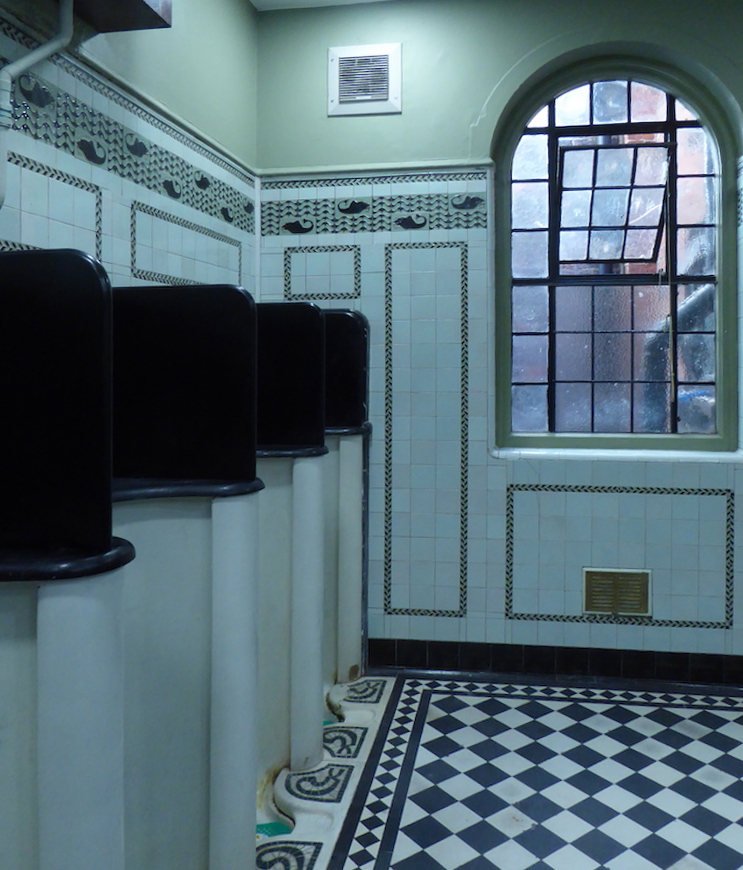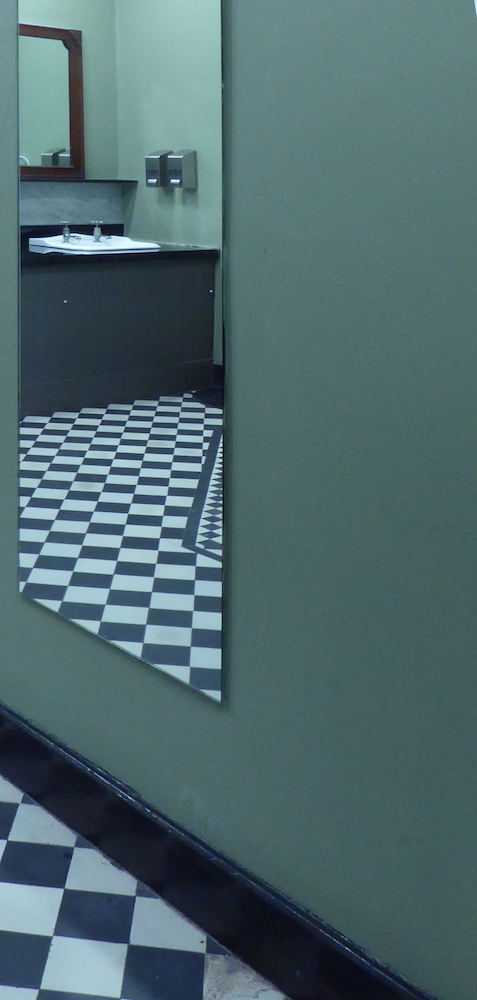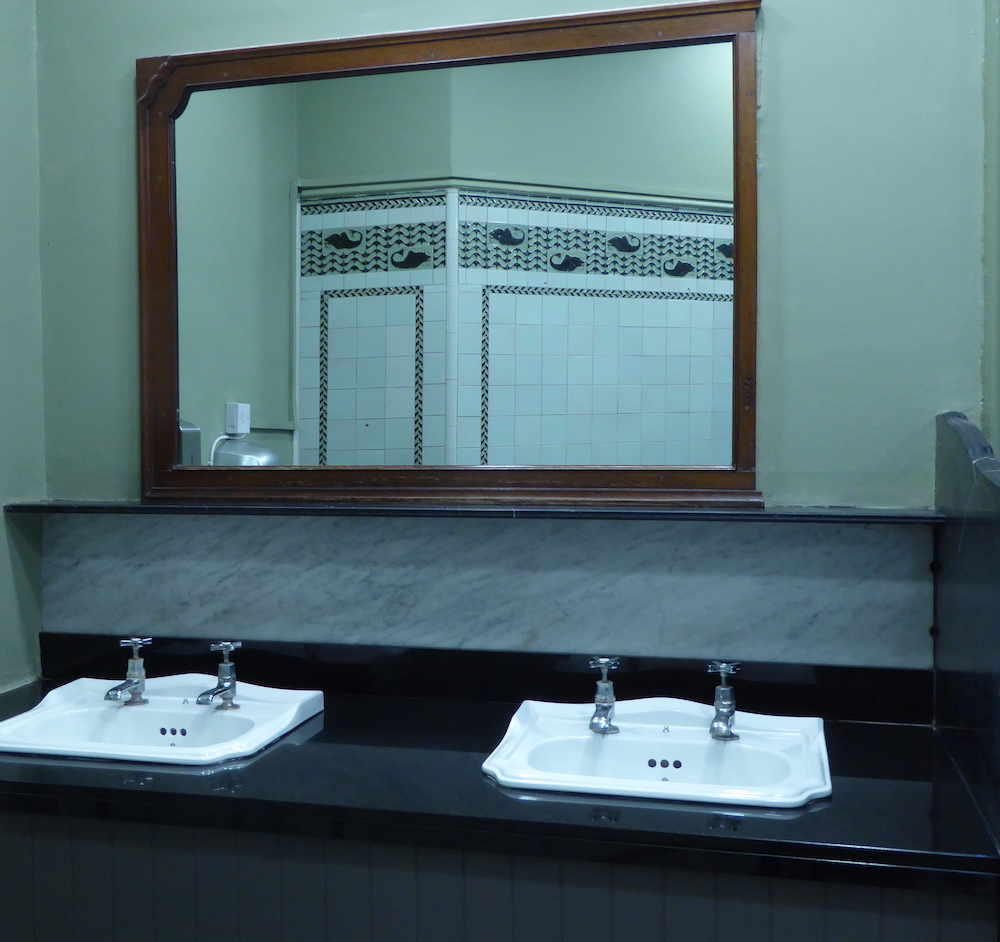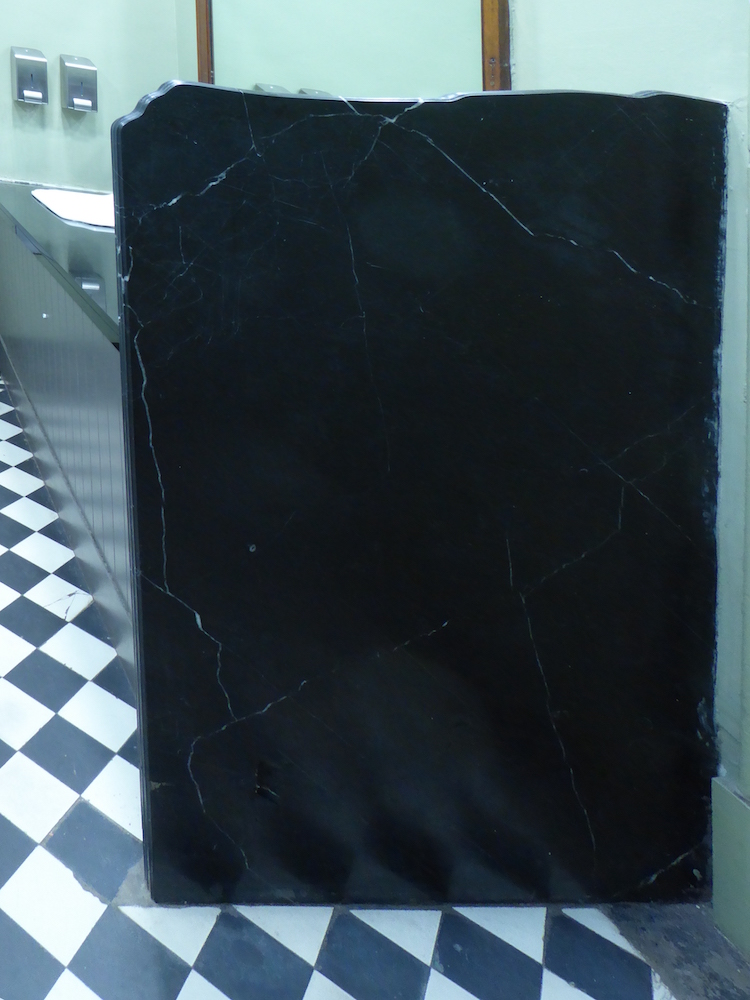 The fittings and décor for the Gents and Ladies toilets are a little later, but remain largely original, with marble screens and tiled walls (by Medmenham Pottery, est. c.1897 at Marlow Common; see Pearson 40, 373, 465). There are three blocked fireplaces in these areas — a clue to some of those chimneys.
"Explore York — York Libraries & Archives" holds a watercolour of a proposed new building on Museum Street (Ref No: Y/PPT/6/1/3960) replacing the Yorkshire Club, prepared in connection with proposals by Michael Lyell Associates, Architects, of London to rebuild on the site; this item is dated 1968. In Chester in 1967, the same architects had built the Forum Shopping Centre on the site of the demolished Market Hall. But their modernist building in turn was demolished in 1995, as being "ugly and not fitting with an ancient city like Chester." Fortunately, York acted in time to defend this prominent site, and maintain its historical oddity.
*Note on Parnell's dates: The dates given here are from The Directory of British Architects (1834-1914), by Alison Brodie et al. However, the genealogical source, FreeBMD, indicates that he was born in 1839 and died, still a young man, in 1878.
Related Material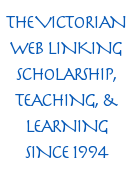 Bibliography
Brodie, Antonia, et al. Directory of British Architects 1834-1914. Vol. 2, L-Z. London: Continuum, 2001.
Pearson, Lynn F. Tile Gazetteer: A Guide to British Tile and Architectural Ceramics Locations. Shepton Beauchamp, Somerset: Richard Dennis, 2005.
Pevsner, Nikolaus, and David Neave. Yorkshire: York and the East Riding. New Haven and London: Yale University Press, 2002.
"River House and Attached Area Walls and Railings." Historic England. Web. 16 March 2020.
---
Created 16 March 2020