'A once-in-a-lifetime opportunity to save the studio and home of one of this country's leading artists where visitors and students can explore Victorian art, social history, craft and design.' — Richard Dorment, Trustee & Art Critic of The Daily Telegraph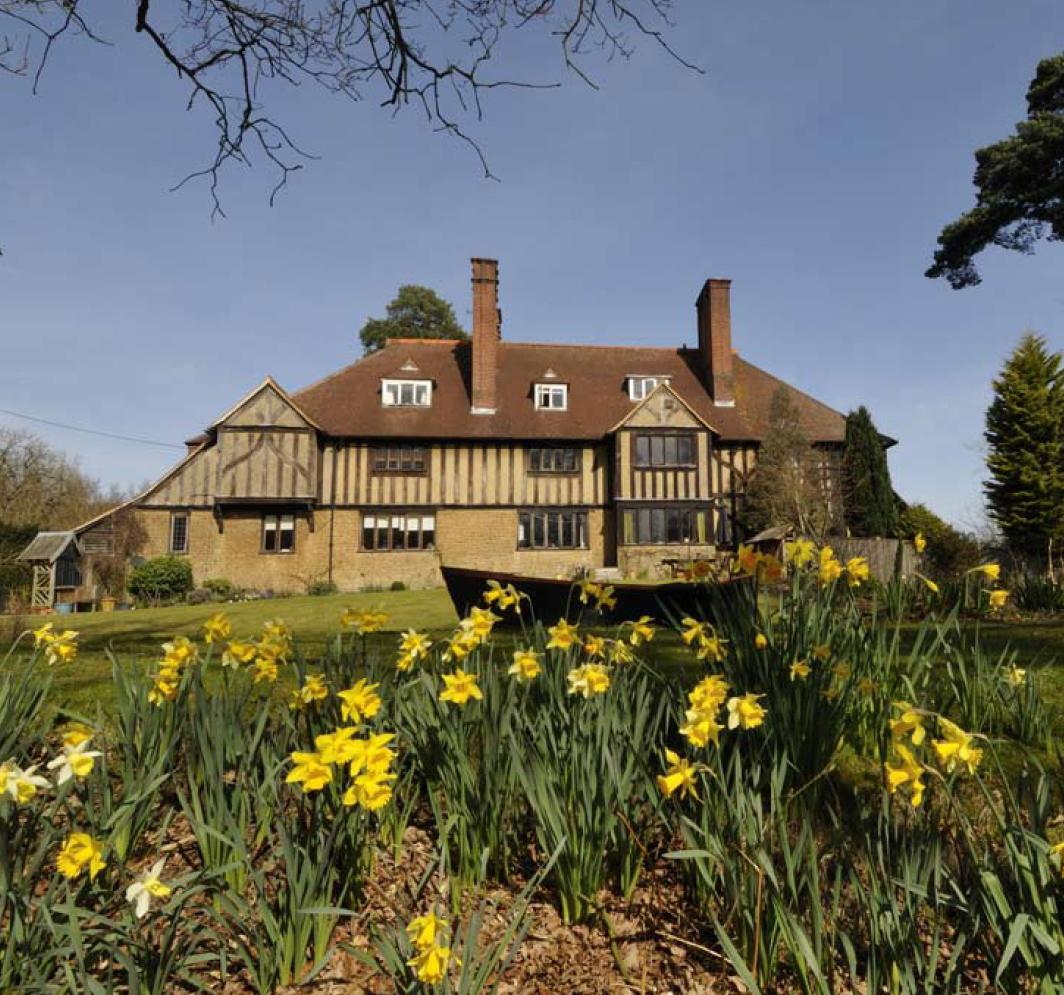 Limnerslease, a Grade II-listed Arts & Crafts building designed by Sir Ernest George, was commissioned by GF and Mary Watts as their country home. The Wattses lived at Limnerslease from 1891. Watts died in 1904 and Mary Watts continued to live in Compton until her death in 1938. Limnerslease was built as one entity but has been subdivided in more recent years. The house is set in 6 acres on the hill opposite the Watts Gallery estate
The project involves the acquisition, restoration, conservation and development by the Watts Gallery Trust of Limnerslease, the home and workplace of GF Watts OM RA (1817-1904), the eminent Victorian artist, and his wife Mary Watts (1849-1938). The acquisition of this building would be a major step towards the creation of an 'Artists' Village' in Compton, and preserve an important part of our cultural heritage by establishing Compton as a centre for exploring Victorian arts, social history and heritage craft skills.
Limnerslease provides the heritage background to Watts Gallery. It gives a unique glimpse in to the artist's working environment and the life he led. It enhances the enjoyment and understanding of the Watts Collection and Watts Gallery. It also offers a much needed promotion of the work and contribution of Mary Seton Watts, with the empowerment of women through the Arts & Crafts Movement.
Watts Gallery Trustees have a once-in-a-lifetime opportunity to purchase the home and workplace of George and Mary Watts, to restore and rediscover lost rooms and settings and to make them available to the public; to create a centre for offering heritage learning through courses, master classes and summer schools in traditional skills of conservation and bookbinding, lectures, learning programmes and symposia on social history in a living context; and to complete the Compton story told through four unique Arts & Crafts buildings: Limnerslease, the Watts Cemetery Chapel, Watts Gallery and the Pottery buildings.
The Aims and Activities of the Project
1. Completing the Watts Picture
To restore, conserve and present Limnerslease – the home and working studio of GF Watts and Mary Seton Watts – to reflect its late 19th-century environment and the artists' work.
2. A Focus on Mary Watts and Arts & Crafts
Provision of new facilities and resources to help promote and explore the 19th-century world of George and Mary Watts.
3. Develop a centre for heritage learning
Exploring Victorian art, social history and craft. Supporting and enhancing Watts Gallery's educational programme and the establishment of Compton as a centre for exploring Victorian art, social history and craft.
4. Sustaining the future of an artists's village
Supporting and enhancing the development of new audiences and income generation to secure the long-term future of the Watts Gallery Estate.
5. Taking the Past in to the Future
Engaging contemporary artists with a view to bringing the ideas, values and techniques of the past into the 21st Century.
Project Costs Phase 1
Great Studio purchase
£950,000
Restoration and development of property
£2,500,000
Internal Costs and
£950,000
Activity Costs for 3-5 years
Total Capital Costs
£4,400,000
Endowment
£1,000,000
Total required
£5,400,000
Total funds raised to date
£600,000
Related Material
---
Last modified 25 September 2012