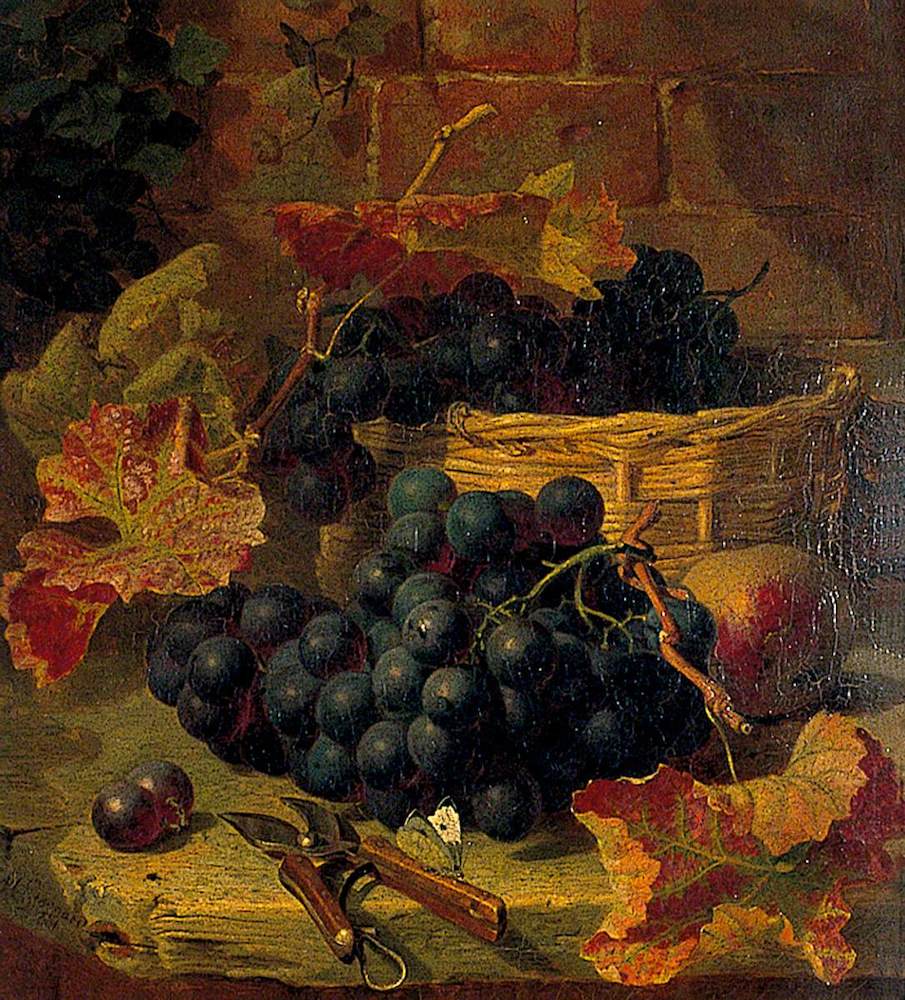 Still Life — Black Grapes
Eloise Harriet Stannard (1829-1915)
1881
Oil on canvas
39.4 x 36.2 cm
© Norfolk Museums Service, NWHCM: 1894.75.17

Image download and text, which continues below, by Jacqueline Banerjee. [Click on the image to enlarge it, and mouse over the text for links.]

Norfolk Museums' images may be used for non-commercial personal and educational purposes by private individuals, registered charities, trusts etc., credited as above.