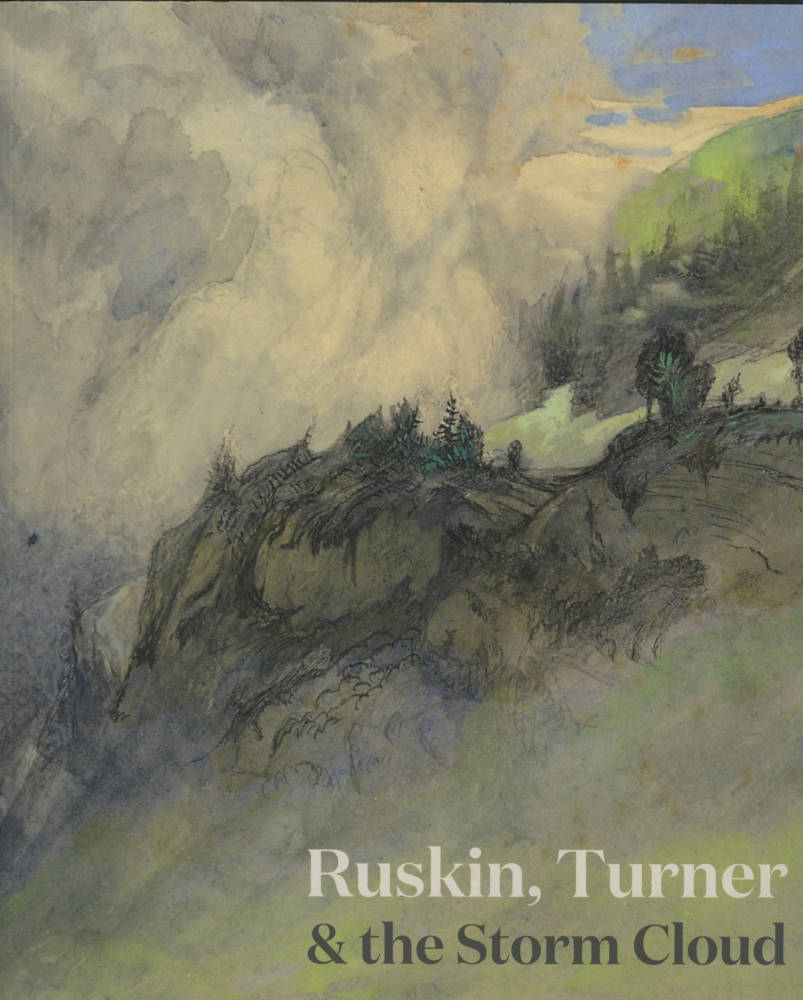 uskin won acceptance for his ideas and his writing both very early and very late in his career and long after it ended: His word-painting in Modern Painters quickly made his reputation as it also enhanced those of J. W.M. Turner and the young Pre-Raphaelites. The Seven Lamps of Architecture (complete text) and The Stones of Venice made gothic (or rather gothic revival styles) essential for churches and secular buildings from museums to town halls and grand country houses. But his writings against classical economics in Unto This Last (complete text), "Traffic," and Munera Pulveris (complete text) achieved notoriety, prompting fierce criticism of him before large numbers of readers began to accept their ideas and try to put them into practice. Similarly, his late "The Storm Cloud of the Nineteenth Century," a wonderful, personal, idiosyncratic Jeremiad about air pollution and his contemporaries' destruction of their environment was at first dismissed as a madman's harangues and later, much later, understood as a classic of pioneering environmentalism.
The York Art Gallery's Ruskin, Turner and the Storm Cloud, which certainly fits into the arc of Ruskin's career, comes at a time of renewed interest in the artist, artist-critic, and environmental concerns of the day. Unfortunately, although the exhibition's organizer's have filled the walls of the Gallery (or at least the first parts of it) with beautiful works, they haven't succeeded in making a coherent show or convincing viewers that they have done much more than give a nod at that third term in the exhibition's title. In fact, Ruskin, Turner and the Storm Cloud only becomes fairly coherent if one reads through the catalogue, for the exhibition suffers from several problems, the first of which is, despite its boldly proclaimed title, the organizers have not done the obvious and included a passage from Ruskin's jeremiad on the walls of the exhibition. Instead, they open with a statement by Emma Stibbon, a contemporary artist commissioned by the organizers to create work related to the exhibition. I found her large ink Alpine landscapes interesting and relevant, but beginning the show without any quotation from Ruskin about the storm cloud seemed as strange as all the sunny, tranquil Turners the walls and Turner's and Ruskin's watercolors of dead birds in the catalogue.
All becomes much clearer as soon as (and if) one reads through the well-designed catalogue, which has many interesting essays, such as Amy Concannon's on Ruskin and the Turner bequest, Edward Gryspeerdt's on Ruskin and meteorology, Stephen Wildman's "Ruskin and the Copying of Turner," and Julia Beaumont-Jones on Ruskin's printmaking.  The organizers have accomplished the first goal of any exhibition, which is to assemble pictures worth looking at that one otherwise could never see together. Unfortunately, they have not managed to put on a coherent show, and at times it almost appears as if someone thought, "Let's throw it on the wall and see if it sticks." The last room of the exhibition, some of whose works do not even appear illustrated in the catalogue, leaves viewers particularly puzzled. Ruskin may have mentioned war in one of the essays in The Crown of Wild Olive, but including painting of World War II bombers seems just as forced and inappropriate as William Etty's The Bridge of Sighs, which depicts the dead body of a prisoner being removed from the Palazzo Ducale in Venice by night. Etty came from York, and so the museum has some of his works, but why put them in this show?
Other Reviews of Ruskin-related Exhibitions
Ruskin, Turner and the Pre-Raphaelites at the Tate Britain (2000). ["Disproving Ruskin's Advice: 'Don't Go to Exhibitions'" — review by Cynthia J.Gamble].
Newall, Christopher. John Ruskin Artist and Observer. Ottawa: National Gallery of Ottawa; London Paul Holberton Publishing, 2014. [A review by George P. Landow]
Ruskin, Turner and the Storm Cloud. Ed. Suzanne Fagence Cooper and Richard Johns. York: York Art Gallery and Abbott Hall Art Gallery in Association with Paul Holberton Publishing, 2019. [Review by Selby Whittingham].
---
Last modified 16 July 2019