Langley, by Hubert Vos. Source: Symons 201.
Walter Langley, RI (1852–1922), often described as a pioneer of the Newlyn artists in Cornwall, was born in Birmingham in 1852. His father was a tailor, and the typically large Victorian family lived in poor circumstances (see Cross 29). The boy attended a mission school there, taking evening classes at Birmingham School of Design from the age of ten, and becoming an apprentice to a commercial lithographer in Birmingham while still attending classes. His life might have gone on like that, only a few steps further up the social ladder than his father's. But, on his own initiative, Langley picked up watercolour painting, and showed three of his watercolours at the Royal Birmingham Society of Artists in 1873. A scholarship to the National Art Training Schools of South Kensington followed, to study decorative design, and, after another spell as a lithographer, Langley set out on his independent career as an artist.
Although he was very active in Birmingham, where he and others founded the Birmingham Art Circle, Langley was attracted by the trend established in France, to paint villagers among scenes of daily life in rural or coastal communities. In 1880, he and Henry Martin Pope (1843-1908), a fellow-founder member of the Art Circle, visited Newlyn in Cornwall, which was then beginning to have something of a reputation as an artist's colony. When Langley decided to move there with his young family in 1882, he became the first artist of any note to do so (see Lambourne 345). He retained his ties with Birmingham, but eventually settled there permanently. His connection was confirmed when, after the death of his first wife, he married a Cornish woman in 1897. He died in Penzance in 1922, a well-known artist.
The privations of his own working-class background clearly helped Langley to empathise with the villagers' hard lives: as Tom Cross says, "The recognition that had come to Langley had been hard won and preceded by a long period of early struggle" (27). Nowadays, his reputation rests not simply on his "acutely observed character studies and charming scenes of daily life," but, more firmly, on "the dramatic images of loss and bereavement for which he is famous" (Brendan Flyn). Much of his best work is in watercolour, his first love, for which he had a remarkable talent. — Jacqueline Banerjee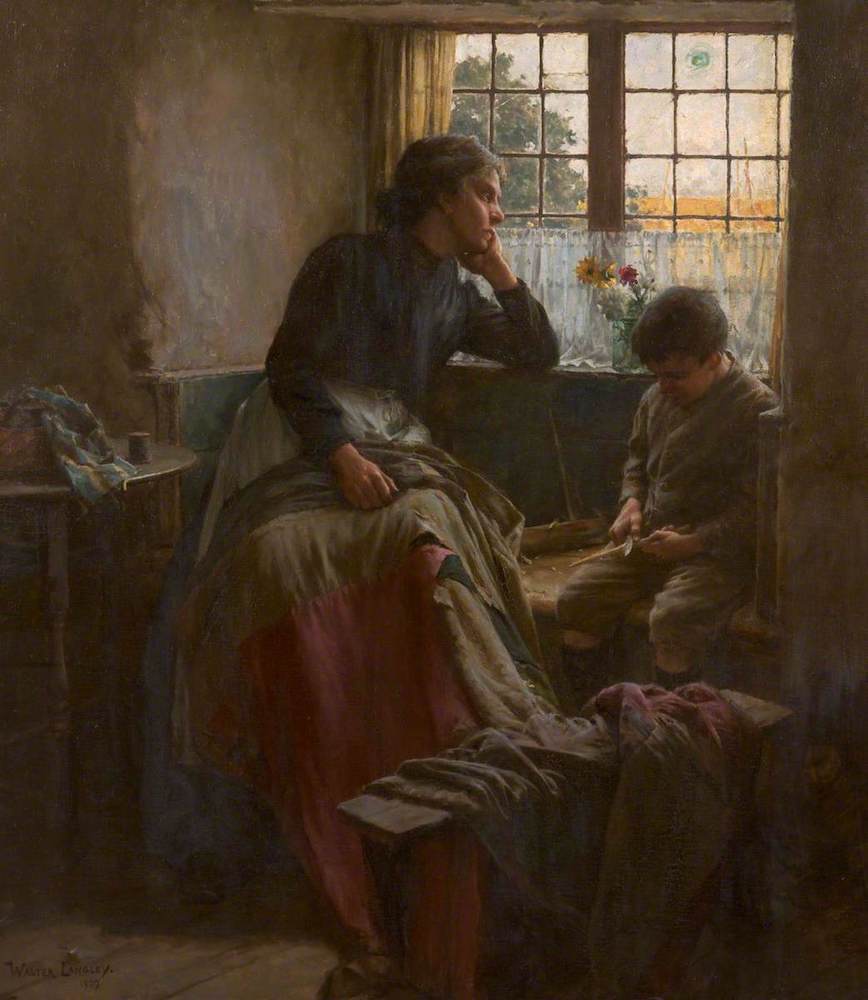 Works
Bibliography
Cross, Tom. The Shining Sands: Artists in Newlyn and St Ives, 1880-1930. New ed. Tiverton, Devon: Westcountry Books, The Lutterworth Press, 2008.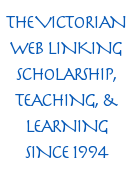 Flyn, Brendan. "Langley, Walter (1852–1922), artist." <,span class="book">Oxford Dictionary of National Biography. Online ed. Web. 12 March 2021.
Lambourne, Lionel. Victorian Painting. London and New York: Phaidon, 1999.
McConkey, Kenneth. The New English: A History of the New English Art Club. London: Royal Academy of Arts, 2006.
Symons, W. Christian. "Newlyn and the Newlyn School." Magazine of Art 13 (1890): 199-205. Google Books. Free Ebook.
---
Created 12 March 2021