Introduction
Watts Gallery will present the first major retrospective exhibition in more than 100 years of eminent Victorian artist, Frank Holl (1845 – 1888). Widely regarded in his own lifetime as a leading figure in social realist and portrait painting, Holl's early death meant that the artist never fully received the acclaim his work merited. For the first time, this exhibition will bring together around thirty of his major works to examine how, during his short career, the artist became a distinct and insightful voice in British painting.
Frank Holl: Emerging from the Shadows, is curated by Mark Bills and Peter Funnell. Watts Gallery is pleased to have collaborated on this exhibition with National Portrait Gallery, London and Mercer Art Gallery, Harrogate.
Paintings in the Exhibition
[Click on these images for larger pictures.]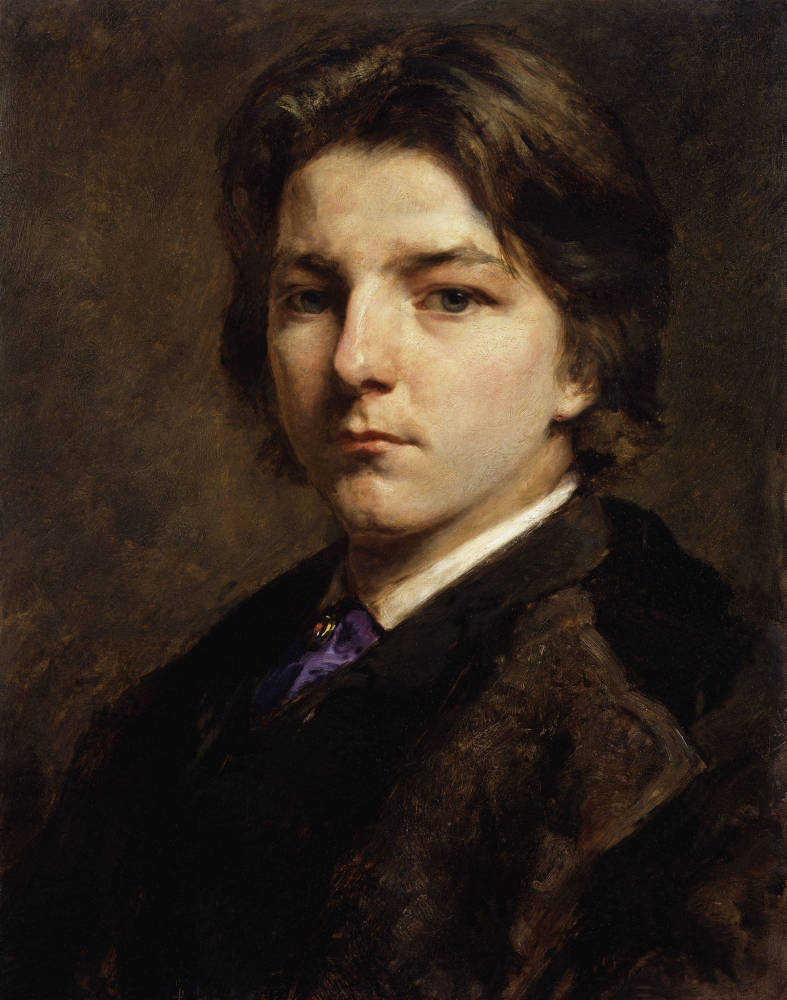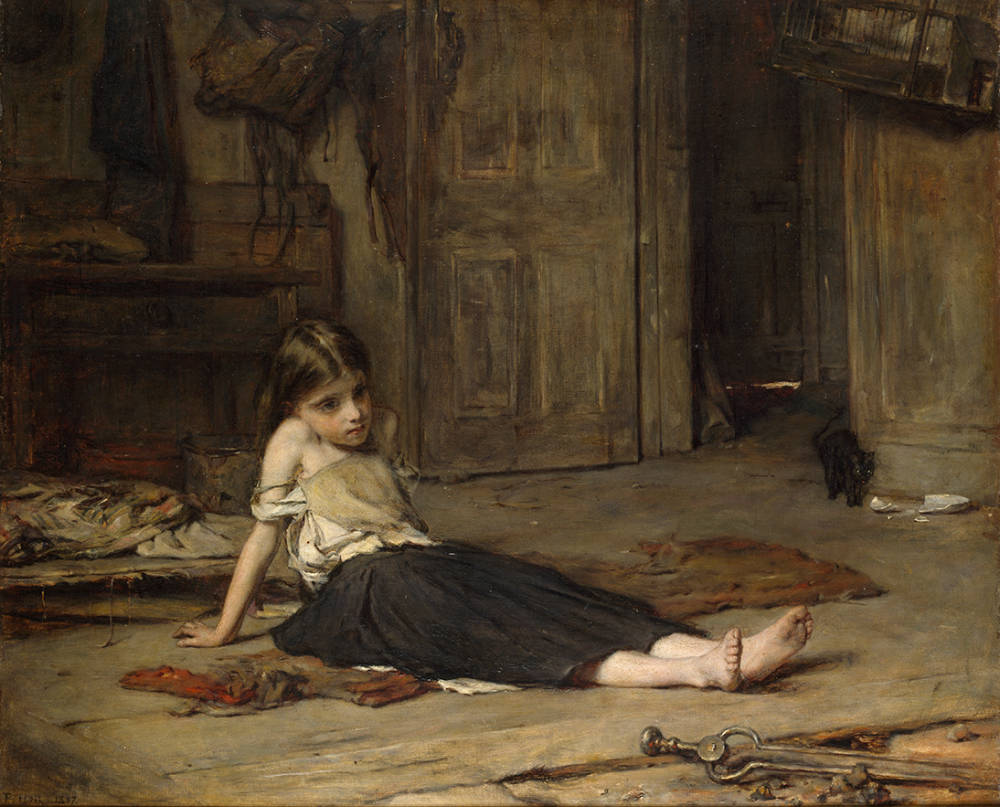 Left to right: (a) Self-Portrait (1863).. (b) Faces in the Fire (1863). (c) The Lord Gave and the Lord Hath Taketh Away, Blessed Be the Name of the Lord (1868)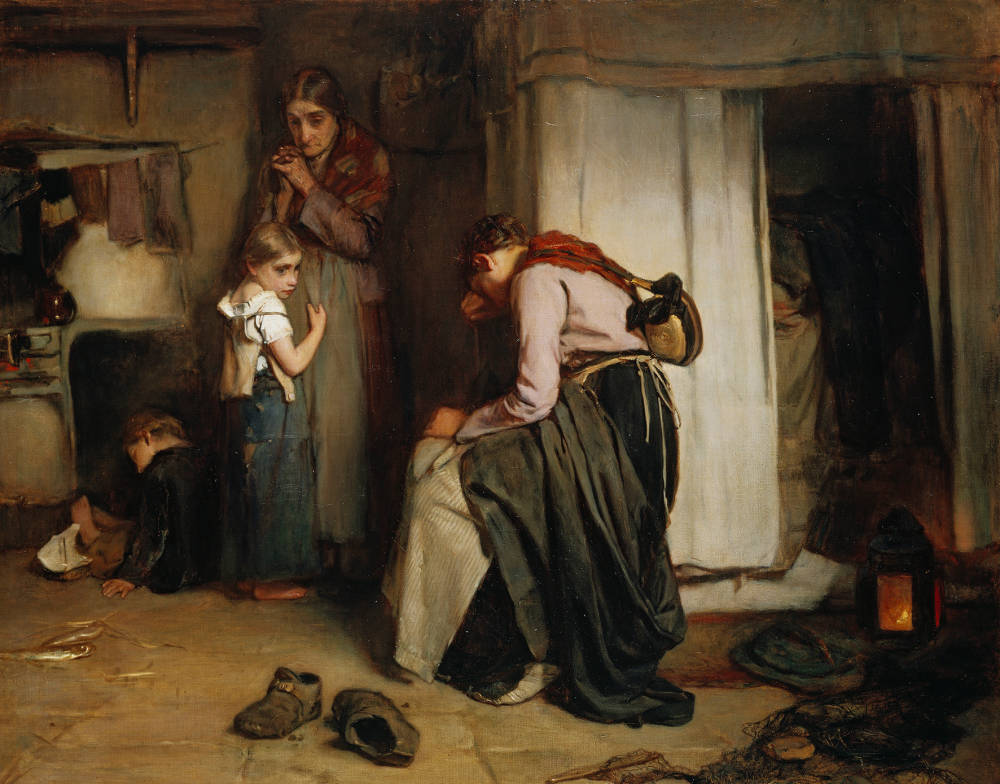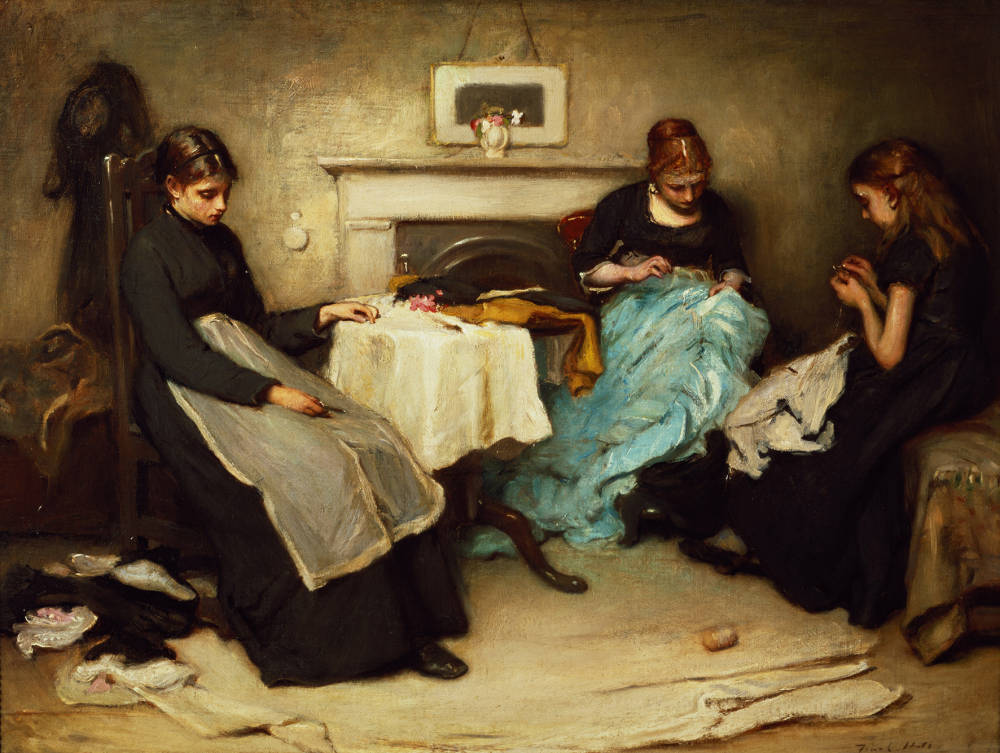 Left to right: (a) No Tidings from the Sea (1870). (b) I am the Resurrection and the Life (The Village Funeral) (1872). (c) Seamstresses (1875).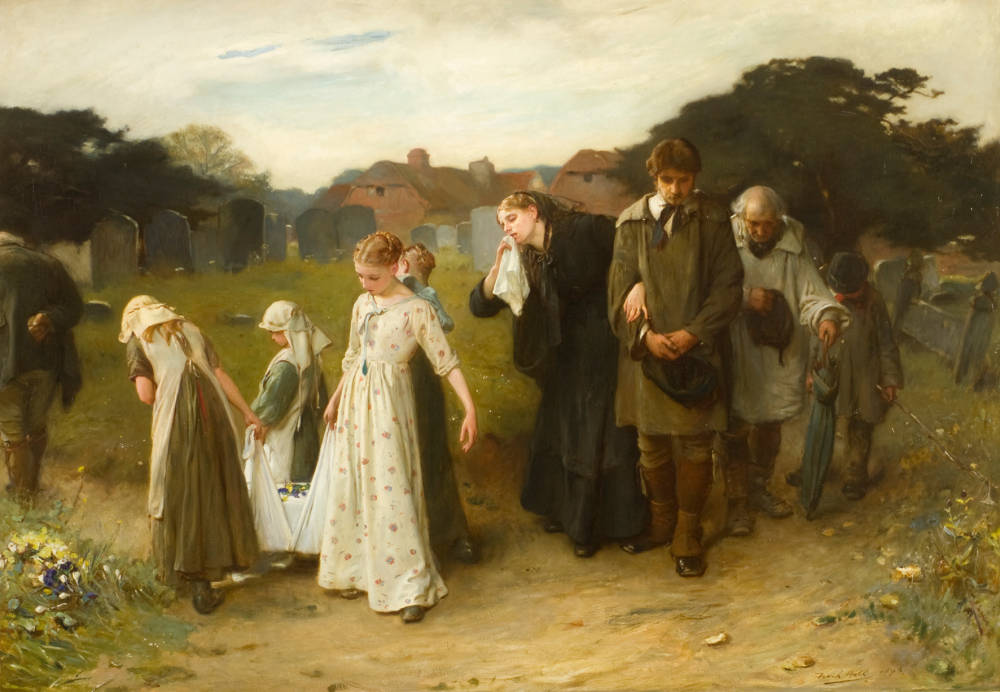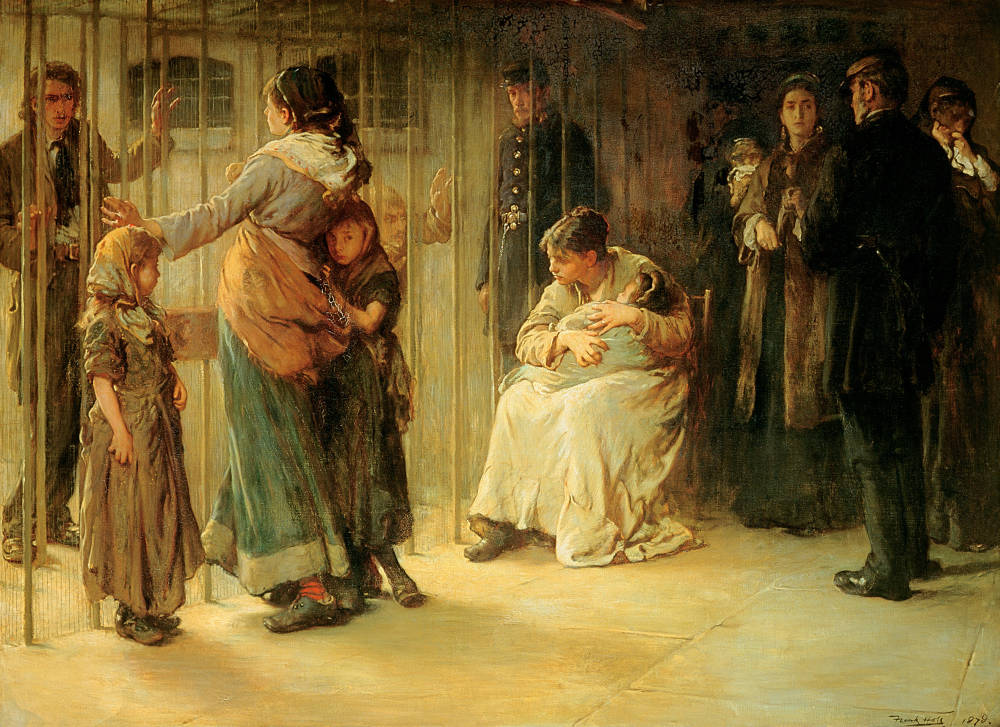 Left to right: (a) Her Firstborn, Horsham Churchyard (1876). (b) Gone (1878). (c) Newgate, Committed for Trial (1878).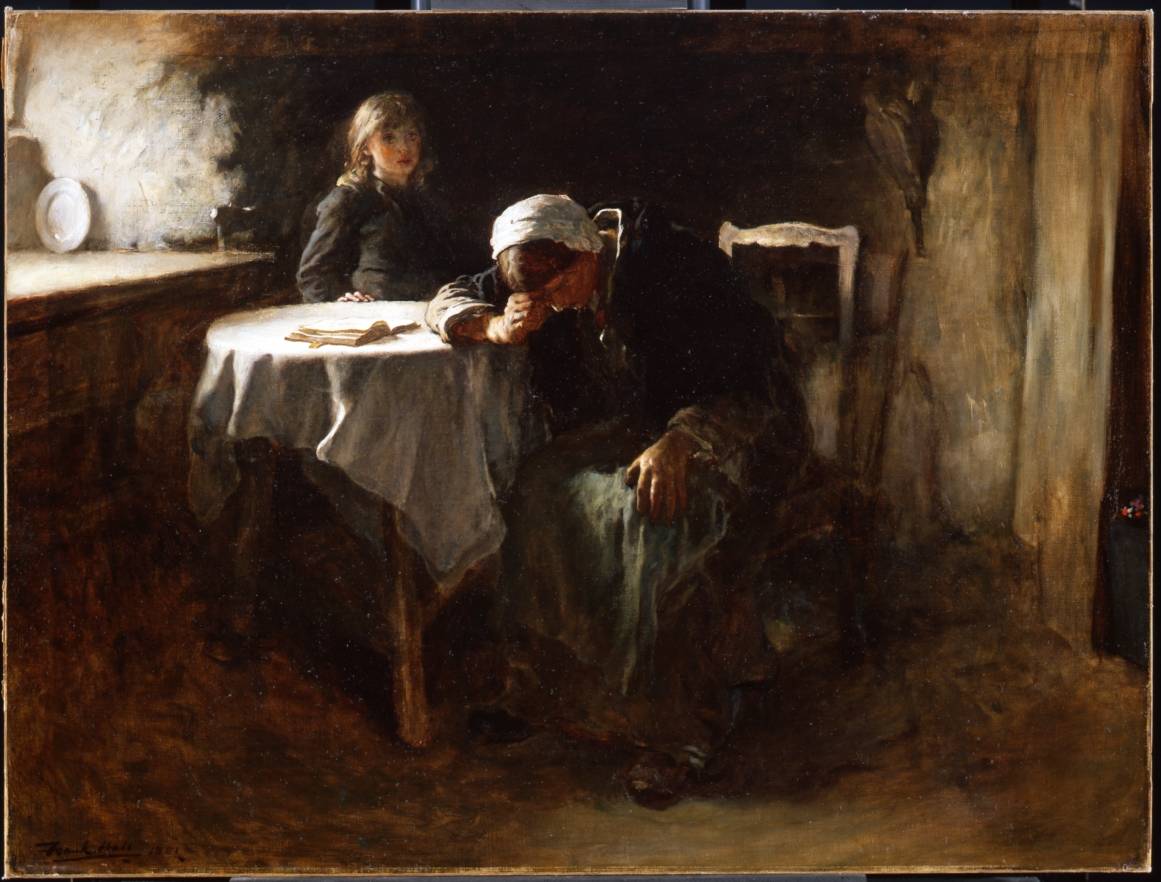 Left to right: (a) Despair (1881). (b) Hope (1883).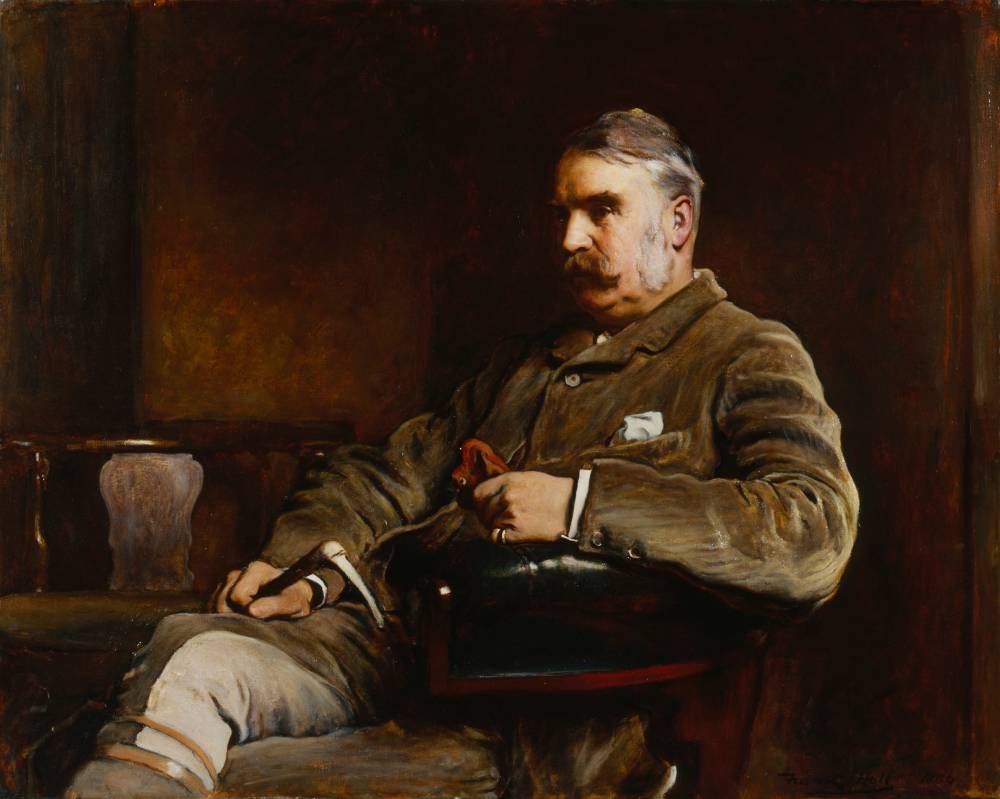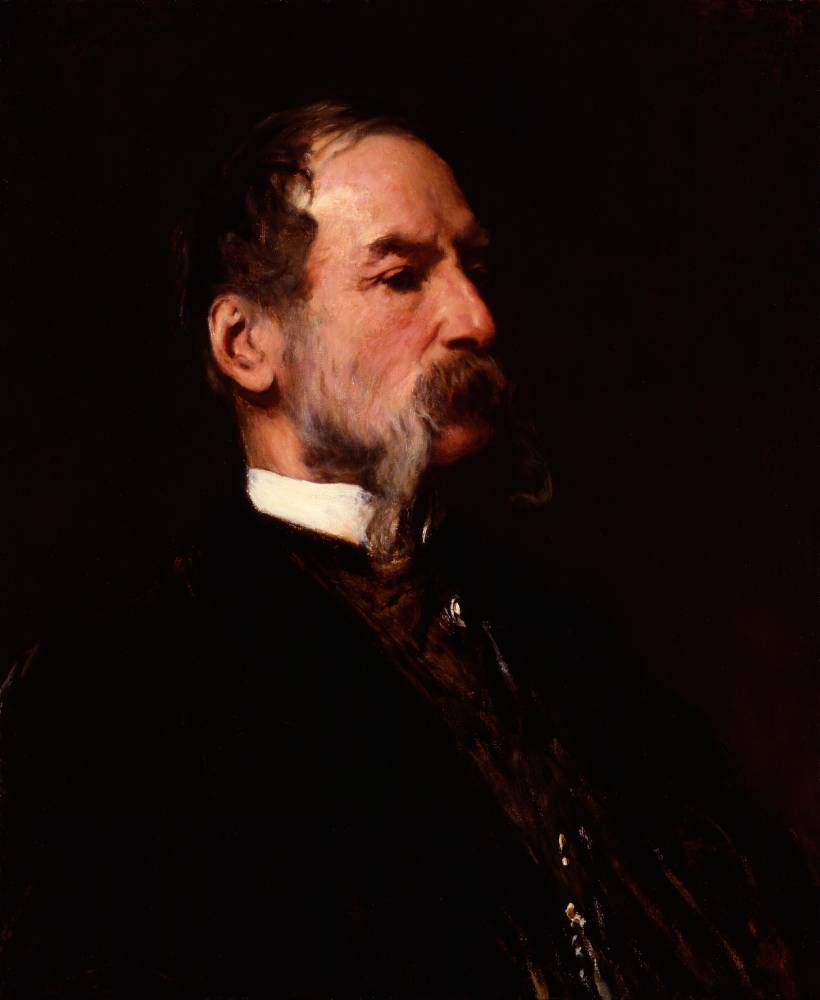 Left to right: (a) Sir William Schwenck Gilbert (1883). (b) Hope (1883). (c) Sir John Tenniel (1883).
---
Last modified 29 June 2013