Norman Garstin (1847–1926), one of the founder members of the Newlyn Art Gallery, was born in Cahirconlish, County Limerick, in Ireland — not far from Limerick itself. His mother was struck down by an incapacitating stroke soon after his birth; and when he was fourteen, his father committed suicide. Cared for by other family members, he attended school in Victoria College, Jersey, and then made several false starts in different careers — engineering and architecture, and even diamond-mining in South Africa, where he got to know Cecil Rhodes, and spent some time in Cape Town as a journalist, editor and civil servant. But finally, despite having been blinded in one eye in a hunting accident, he settled on a career as an artist, and went to study art at the Royal Academy of Fine Arts in Antwerp. This was at the end of the 1870s, a time when many young artists were seeking an alternative to what Garstin himself called "the tedious story-telling they had left at home," an apprenticeship in painting "fresh unarranged nature to be studied in her fields and, and by her streams, and on the margins of her great seas" (qtd. in Cross 16). After that came study in Paris — not at the Beaux-Arts but at the more trendy studio of Carolus-Duran. His education as an artist was topped off later by painting tours of Spain and Morocco, and Venice. The progression to Newlyn was natural: fellow Newlyn artist, Frank Bramley, had also been at the academy in Antwerp in the early 80s, and in Venice in 1882. Girstin put it best himself, in writing about Stanhope A. Forbes: "friendship and the camaraderie of the ateliers of Paris and Antwerp, a sympathy with each other's intentions, a mild climate suitable for out-of-door work, a gray-roofed village overhanging a lovely bay — these were the determining causes that led to the young artists setting up their easels hard by the Cornish sea, and the same causes, aided by that cumulative sedative called habit, have held many of them there ever since" (88). So Garstin, wh was married by now, settled in Newlyn in 1886. He became a member of the New England Art Club in 1888, and moved to nearby Penzance in 1895. He died there on 22 June 1926.
After embarking on his career as a painter, Garstin stayed afloat financially by continuing to write, and his name appears in The Studio and The Art Journal; teaching was another source of income: "[h]e regularly took groups of art students to his favourite painting haunts on the Continent, and he was a popular and much loved teacher" ("Norman Garstin"). One of his pupils was his own daughter, Althea, who would also achieve success as an artist. He was influenced by Whistler, Sickert and (like so many at that time) Japanese art. His work falls into two broad categories: "anecdotal, studio paintings executed for large exhibitions such as the Royal Academy and lively, impressionistic oil studies painted from nature on small panels" (Baskervyle-Glegg). His best-known painting, described by Tom Cross as his "most robust" at that time (78), is The Rain It Raineth Every Day (1889). — Jacqueline Banerjee
Works
Bibliography
Cross, Tom. The Shining Sands: Artists in Newlyn and St Ives, 1880-1930. New ed. Tiverton, Devon: Westcountry Books, The Lutterworth Press, 2008.
Baskervyle-Glegg, Diana. "Garstin, Norman (1847–1926), landscape and genre painter." Oxford Dictionary of National Biography. Web. 29 March 2021.
Garstin, Norman. "The work of Stanhope A. Forbes, ARA." The International Studio. 14 (1901): 81-88. Hathi Trust. Contributed by the University of Michigan. Web. 28 February 2021.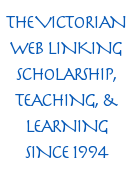 "Norman Garstin." Cornwall Artists Index. Web. 29 March 2021.
Pryke, Richard. Norman Garstin: Irishman & Newlyn Artist. Reading: Spire Books, 2005.
Symons, W. Christian. "Newlyn and the Newlyn School." Magazine of Art 13 (1890): 199-205. Google Books. Free Ebook (note that Garstin is only mentioned here).
---
Created 29 March 2021