A chalk drawing of Bramley by
Hubert Vos. Source: Symons 200.
Frank Bramley (1857–1915), often considered to be the finest of the Newlyn school painters, came to Newlyn in 1884 by his own route, not via France like Stanhope Forbes and several others, but via Belgium. He was born in Sibsey, Lincolnshire, on 6 May 1857, and studied at the Lincoln School of Art under Edward Richard Taylor (1838-1912), who would later (in 1885) become head of the Birmingham School of Art. Then in 1879 Bramley continued his training at the Royal Academy in Antwerp, where he won first place in the painting competition of 1880, and spent about three years in all: Tom Cross describes him as having been "[t]rained in the discipline of northern painting," so that "his work tended more towards tonality, less towards colour." After that he joined other artists in Venice in 1882, visiting Newlyn in the autumn of 1883, and going to live there in the later part of 1884.
Like other members of the Newlyn group, he employed the square brush technique, making individual horizontal strokes, with the aim of suggesting the quality of light (the Newlyn School are often seen as post-Impressionist). He applied himself now to painting scenes of local life in this fishing village. His work focussed on the fishermen, their families, their work, and the dangers and uncertainties they faced. Cross feels that his "principal subject was the figure, with a concern for mood and character," and asserts that "[o]ne of the finest emotional statements of late nineteenth-century art was his A Hopeless Dawn (1888) ... a scene of tragic loss set in the intimate theatre of Bramley's small room in Newlyn." In fact, according to another critic, "Bramley's reputation has rested on A Hopeless Dawn since 1888 when it was one of the highlights of that year's Royal Academy exhibition" (Rezelmann 53). For of Such is the Kingdom of Heaven (1891) has also been picked out as "remarkable" by Lionel Lambourne (345).
Bramley's marriage to Katherine Graham in 1891 gave him another artistic centre: her family hailed from Grasmere in Westmoreland, and the couple left Newlyn a few years later, to live in the Lake District. Although he had resigned from the New English Art Club (of which he had been a founder member), he modified his technique and found acceptance at the Royal Academy, becoming a full academician in 1911. The American Art News reported that he died in Grasmere (4), but other sources, including Cross, say he died in the village of Chalford Hill, Gloucester, on 10 August 1915. — Jacqueline Banerjee
Works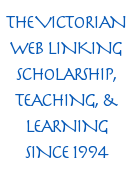 Bibliography
"Frank Bramley." American Art News. 13/35 (14 August 1915): 4. Available on Jstor.
Cross, Tom. "Newlyn school (act. 1882–c. 1900)." Oxford Dictionary of National Biography. Online ed. Web. 9 March 2021.
Lambourne, Lionel. Victorian Painting. London and New York: Phaidon, 1999.
McConkey, Kenneth. The New English: A History of the New English Art Club. London: Royal Academy of Arts, 2006.
M. H. S. (Marion Harry Spielmann). "Saved: Painted by Frank Bramley." The Magazine of Art. Vol. 13: 150. Google Books. Free Ebook.
Rezelman, Betsy Cogger. "Frank Bramley's Primrose Day: A Disraeli Tribute and Artistic Gamble." Victorian Review 17/1 (1991): 51-77. Available on Jstor.
Symons, W. Christian. "Newlyn and the Newlyn School." Magazine of Art 13 (1890): 199-205. Google Books. Free Ebook.
---
Created 9 March 2021