The firm's rose window at Poets' Corner, "the largest of its type" according to Archdeacon Fox's souvenir guide (Fox 14).
John Burlison (1843-91) and Thomas John Grylls (1845-1913) both trained in the studios of Clayton & Bell. Grylls, whose father worked for the organ-makers, Walkers, had an early familiarity with church interiors, and was a particularly gifted draughtsman. The pair were encouraged to enter into partnership in 1868 by the architects G. F. Bodley and Thomas Garner, who were themselves working together at that time. The two architects, for their part, had trained with George Gilbert Scott, and they all commissioned glass from the new firm. As Roger Rosewell says, working closely together with architects could produce wonderful results (see p. 65), and the firm flourished. Later, George Gilbert Scott Jr. would also commission work from Burlison & Grylls.
By the 1890s, Burlison & Grylls was one of the most highly regarded stained glass firms in the country. Among thousands of other windows in churches throughout Britain, their most spectacular was probably the large rose window of 1902 in Poets' Corner at Westminster Abbey (see "South Rose Window").
From Thomas Grylls the firm passed into the hands of his son Thomas Henry Grylls (1873-1953), who in 1921 was a founder fellow of the British Society of Master Glass Painters, the aim of which is still "to promote and encourage high standards in the art and craft of stained glass painting and staining," and also "to act as a locus for the exchange of information and ideas within the stained glass craft and to preserve the invaluable stained glass heritage of Britain." — Jacqueline Banerjee

Works
Lady Chapel Windows at Rochester Cathedral
Windows in St Matthias, Richmond
Sources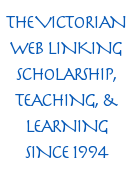 "Architects and Artists B." Sussex Parish Churches. Web. 4 July 2016.
British Society of Master Glass Painters

. Web. 4 July 2016.

"Burlison & Grylls" (blog by "an artist based in London," a descendant of Grylls). Web. 4 July 2016.

"Burlison and Grylls (1868-1953)." Gwydir Lliw Nghymru: Stained Glass in Wales. Web. 4 July 2016.

Campbell, Gordon, ed. Encyclopedia of the Decorative Arts, Vol. II. Oxford: Oxford University Press, 2006.

Fox, Canon Adam. Pictorial History of Westminster Abbey. London: Pitkins, nd. Internet Archive (opensource). Web. 4 July 2016.

Rosewell, Roger. Stained Glass. Botley, Oxford: Shire, 2012.

"South Rose Window: Stained Glass Windows in the South Transept." Westminster Abbey. Web. 14 June 2016.
---
Last modified 9 November 2016