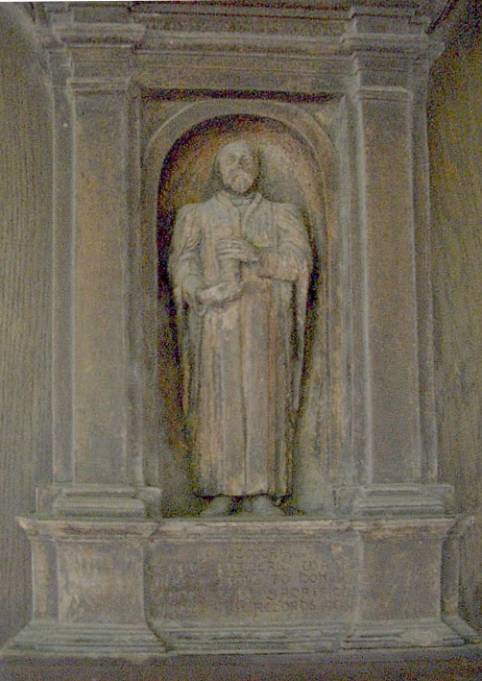 George Frederick Watts
Wood relief
Postman's Park, London EC1
Inscribed beneath the figure of Watts:
In Memoriam
George Frederick Watts
who desiring to honour heroic self sacrifice
placed these records here
According to the Joy of Shards site, "The small green space called 'Postman's Park' is tucked in between King Edward Street, Little Britain and Angel Street, near St Bartholomew's Hospital, to the north of St Paul's Cathedral. Under the sheltered area is a wall commemorating ordinary people who lost their lives trying to save others. This was the idea of the painter G. F. Watts (1817-1904), and the hand-lettered tiles were made by Doulton."
Photograph 2006 by Jacqueline Banerjee
[This image may be used without prior permission for any scholarly or educational purpose.]