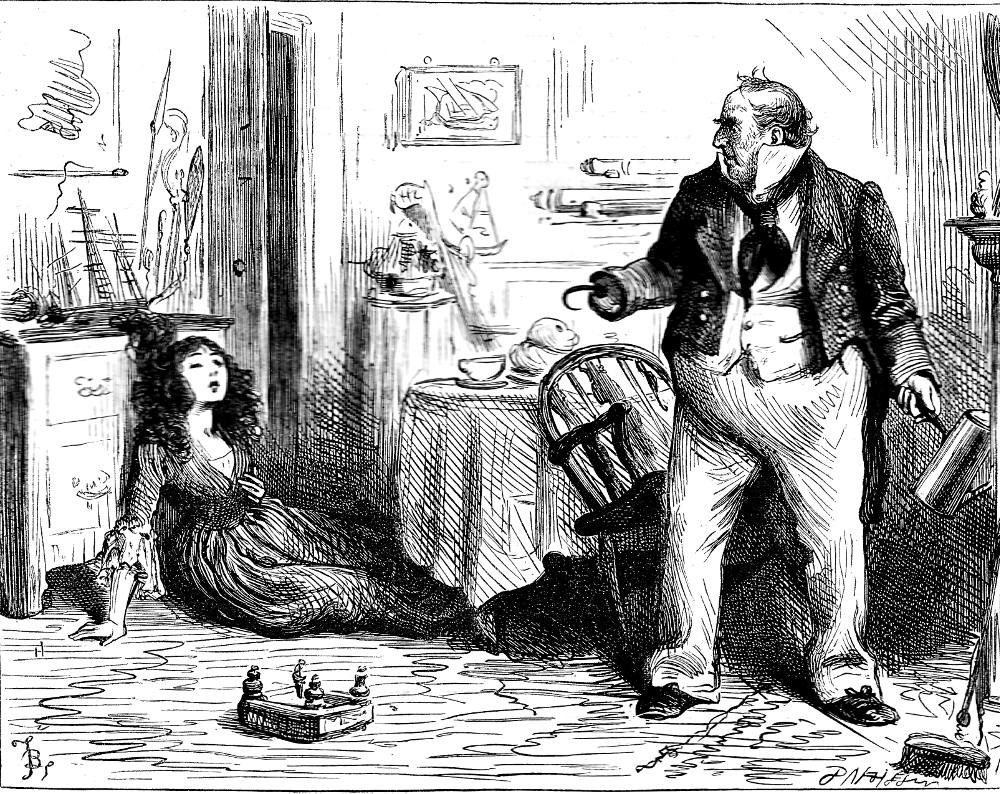 Florence made a motion with her hand towards him, reeled, and fell upon the floor — Fred Barnard's forty-eighth illustration for Dickens's Dombey and Son, Household Edition (1877), half-page, p. 344 (scene from chap. xlviii). Wood engraving by the Dalziels, 4 ⅛ x 5 ⅜ inches (10.6 by 13.7 cm), framed. Running head: "Mr. Toots on an Embassy," 345. [Click on the images to enlarge them.]
Passage Illustrated: Florence takes refuge with Captain
At length the quarters of the little Midshipman arose in view. Nearer yet, and the little Midshipman himself was seen upon his post, intent as ever on his observations. Nearer yet, and the door stood open, inviting her to enter. Florence, who had again quickened her pace, as she approached the end of her journey, ran across the road (closely followed by Diogenes, whom the bustle had somewhat confused), ran in, and sank upon the threshold of the well-remembered little parlour.
The Captain, in his glazed hat, was standing over the fire, making his morning's cocoa, with that elegant trifle, his watch, upon the chimney-piece, for easy reference during the progress of the cookery. Hearing a footstep and the rustle of a dress, the Captain turned with a palpitating remembrance of the dreadful Mrs MacStinger, at the instant when Florence made a motion with her  hand towards him, reeled, and fell upon the floor. [Chapter 48, "The Flight of Florence," 341]
Pertinent Scenes from Other Illustrated Editions (1847 and 1910)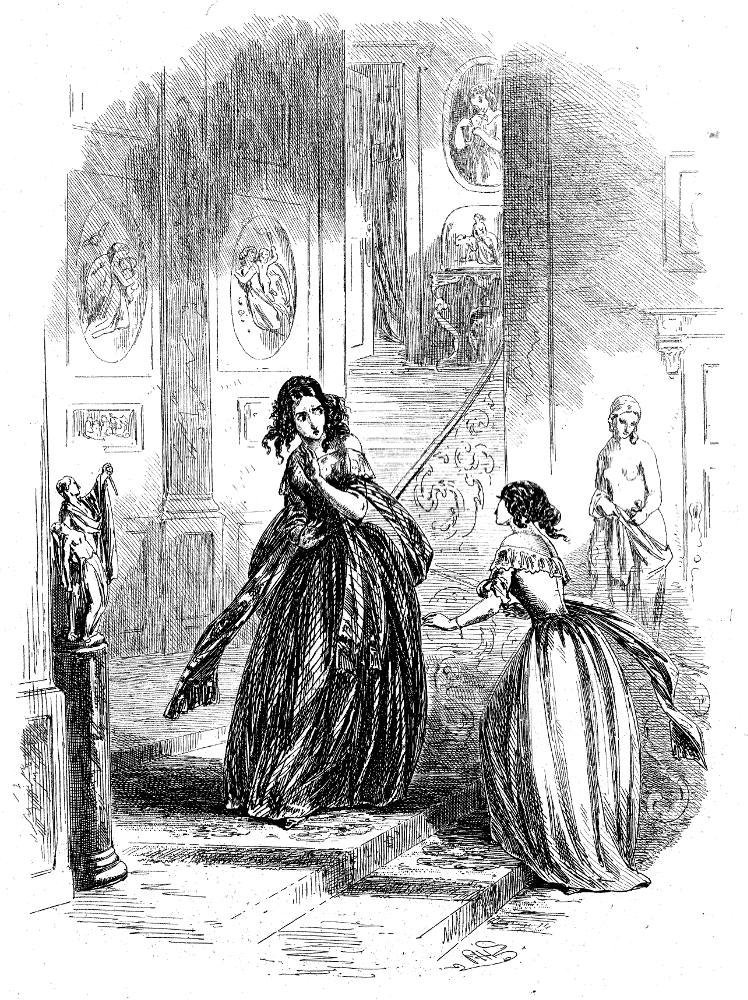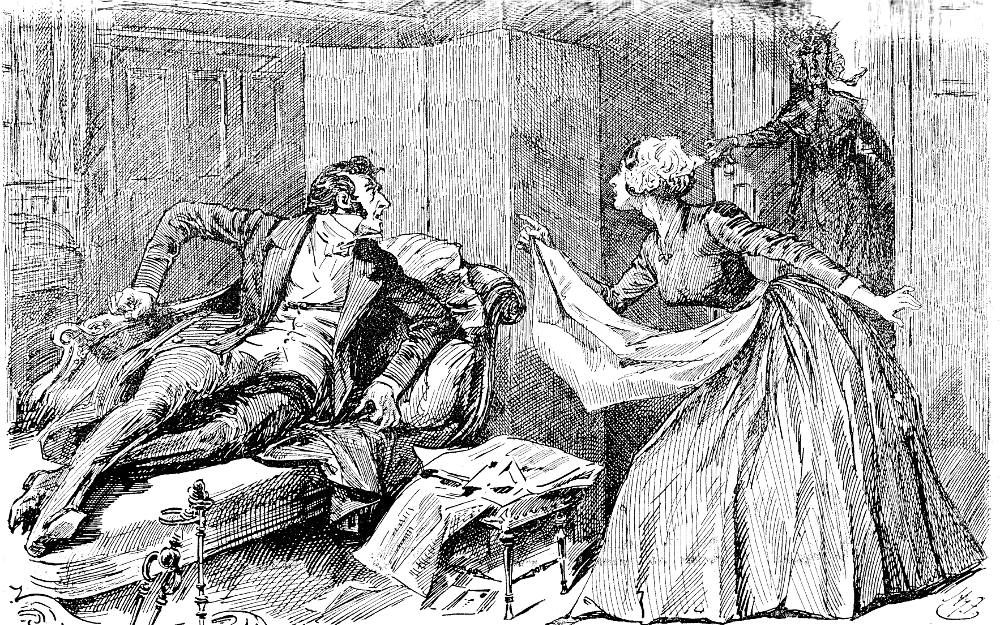 Left: Phiz's depiction of the scene that precipitates Florence's flight: Florence and Edith on the Staircase (December 1847). Right: Harry Furniss's dramatic realisation of the situation that leads to Susan's dismissal: Susan Nipper and Mr. Dombey (1910).
Related Material including Other Illustrated Editions of
Dombey and Son
Scanned image and text by Philip V. Allingham. [You may use this image without prior permission for any scholarly or educational purpose as long as you (1) credit the person who scanned the image and (2) link your document to this URL in a web document or cite the Victorian Web in a print one.]
Bibliography
Dickens, Charles. Dombey and Son. Illustrated by Phiz. (Hablot K. Browne). London: Chapman and Hall, 1848.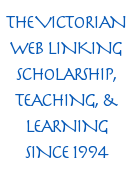 _______. Dombey and Son. Illustrated by Hablot Knight Browne (Phiz). 8 coloured plates. London and Edinburgh: Caxton and Ballantyne, Hanson, 1910.
_______. Dombey and Son. Illustrated by Fred Barnard [62 composite wood-block engravings]. The Works of Charles Dickens. The Household Edition. 22 vols. London: Chapman and Hall, 1877. XV.
"Dombey and Son — Sixty-two Illustrations by Fred Barnard." Scenes and Characters from the Works of Charles Dickens, Being Eight Hundred and Sixty-six Drawings by Fred Barnard, Gordon Thomson, Hablot Knight Browne (Phiz), J. McL. Ralston, J. Mahoney, H. French, Charles Green, E. G. Dalziel, A. B. Frost, F. A. Fraser, and Sir Luke Fildes. London: Chapman and Hall, 1907.
---
Created 13 January 2020