Banner of St Augustine
Pre-1892
Gold and other coloured silk thread
St Augustine's Church, Kilburn, London NW6
Photograph by John Salmon, with thanks to St Augustine's Church; text added by Jacqueline Banerjee. [Click on the image to enlarge it, and mouse over the text for links.]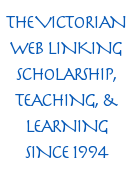 H. H. J., in his little booklet about the church, picks out this banner for special mention, telling us first that it is the one shown on the cover of the booklet, and then taking his description of it from the Parish Magazine of January 189. The description contains a useful account of priestly vestments:
The vestments are those with which we are familiar , with the following additions:
1. Under his chasuble he wears the Deacon's vestment, the tunicle — for a Bishop is also a Deacon - the servant of God, and of His servants.
2. The palliuin is a narrow strip of white woollen material, marked with purple crosses, worn over the shoulders, and falling down in front and behind. It is the sign of a metropolitan, being probably the shrunken remains of a mantle of honour.
3. The gloves are said to represent the purity which is required in a Bishop's hand.
4. The mitre (like that of the Hebrew High Priest, with its golden plate, Ex. xxviii. 36) signifies "Holiness to the Lord."
5. The cross in his left hand, instead of the crosier, or pastoral staff, indicates a metropolitan.
The groups round the central figure will be readily understood by reference to the description of the East window. [These are scenes of conversion, baptism, the founding of a monastry at Canterbury, and the establishment of the church.]
Thus in the Church and her services we are surrounded with symbols of her sacred mysteries. They may be but dimly understood; but they call for our reverent thought, and may help us to remember that we on earth, especially when we gather at the Holy Eucharist, are indeed partakers with "Angels and Archangels and all the company of Heaven" in that Service of the Lamb and of the Holy, Holy, Holy Lord God. [31-32]
Nothing is said about the extraordinary feat of embroidery involved in these complex scenes
You may use the image without prior permission for any scholarly or educational purpose as long as you (1) credit John Salmon and St Augustine's, and (2) link your document to this URL in a web document or cite the Victorian Web in a print one.
Bibliography
J., H. H. S. Augustine's Church, Kilburn. A Short Account of Its Structure, Vestments, and Other Works of Art. London: Morton & Burt, 1894. Hathi Trust. From a copy in the library of Princeton University. Web. 1 May 2021.
---

Victorian
Web

Art

Design

Embroidery

Next
Created 30 April 2021