Introduction
According to Henry-Russell Hitchcock, White was a master of High Victorian architectural polychrony. The architect, who had worked alongside William Butterfield as "an assistant of Street in G. G. Scott's office, was an early user of "the new polychromy that soon became the principal, though by no means the only, hallmark of High Victorian Gothic . . . at All Saints' in Talbot Road, Kensington, in London, begun in 1850" (174). White's Holy Saviour, Aberdeen Park (London, 1859) externally "is quiet and rather shapeless; but inside the red brick of the exterior gives way to a subtle harmony of patterned brickwork in beiges, browns, and mauves — assisted in the chancel by some additional decorative painting — that is unequalled in High Victorian polychromy" (179).
White's Work in France
Jean Baboux of Vernon, France, who is working on the architect, reports that he worked in France after 1860, designing the "castle of Bizy in Vernon and the castle of Martinvast near Cherbourg. He was also the architect of the Protestant church in Bennencourt and a Calvinist church in Mantes (near Paris). In Bizy White designed "La Vacherie," originally a beautiful cattle barn that has been converted to a confortable residence. In Paris White worked for Fernand and Arthur Schickler, two very wealthy bankers, designing the Fermand Schickler town house in la Place Vendôme." — George P. Landow.
Works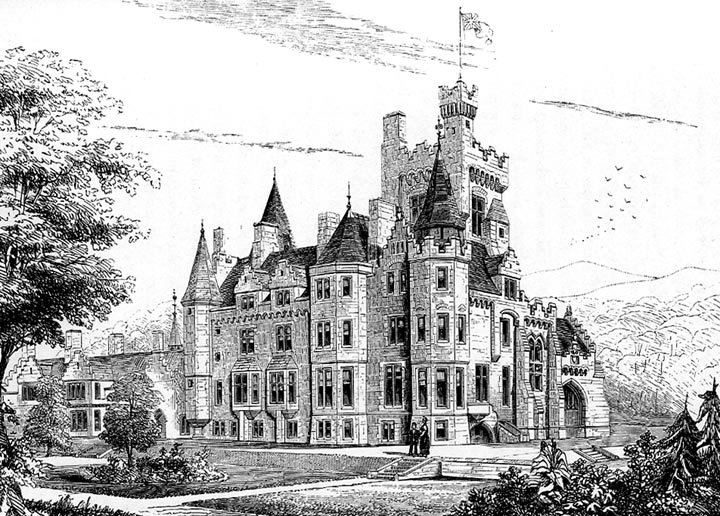 Works not illustrated on this site
Holy Saviour, Aberdeen Park, London
All Saints', Talbot Road, Kensington, London
Castle of Bizy in Vernon
Castle of Martinvast near Cherbourg
Fermand Schickler town house, Paris (now the Ritz)
References
Hitchcock, Henry-Russell. Architecture: Nineteenth and Twentieth Centuries. 2nd ed. Baltimore: Penguin, 1963.
---
Last modified 4 November 2009