Biography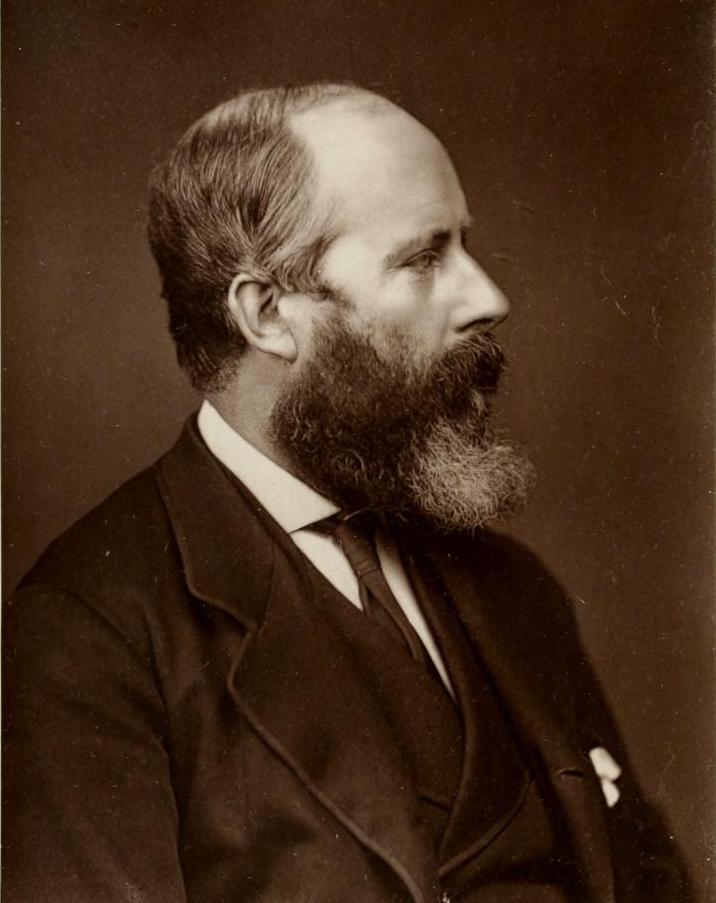 Frontispiece to Street.
George Edmund Street was the son of a London solicitor, and he was educated to follow in his father's footsteps, but in 1840, less than a year after his father's death, he was articled to a Winchester architect, Owen Browne Carter. From 1844 he was assistant to George Gilbert Scott, and in 1849 he set up his own practice. In 1852 he moved to Oxford, only returning to London in 1856. During his time in Oxford he published his highly influential book on Gothic architecture Brick and Marble in the Middle Ages: Notes of a Tour in Italy (1855); Some Account of Gothic Architecture in Spain was published in 1869.
He had an extensive ecclesiastical practice, and was one of the pioneer users of the vernacular style for the design of country vicarages. His most celebrated secular work, the Law Courts, was started in 1866; he is recorded as having made 3000 drawings for this project, and the building was still unfinished at his death. It is curious to note that such a highly professional and successful practice as Street's office — one moreover that has been compared in stature with that of Sir G G Scott — should have acted as the forcing house for the Arts and Crafts Movement: both Webb and Morris worked with him as did Richard Norman Shaw and both Sedding; the idea for The Arts and Crafts Exhibition Society was formulated in Norman Shaw's office. — Architect-Designers from Pugin to Mackintosh, p. 14.
Mr. Street was one of the first architects of the Revival who showed how effective Gothic architecture might be made where it simply depends for effect on artistic proportion. — Charles L. Eastlake, A History of the Gothic Revival (1872 [discussion continued])
When Street visited the picturesque village of Felday in Surrey in 1872, his wife Mariquita liked it so much that she described it as "Heaven's Gate." The couple decided to move there, and Street began to build a large house, Holmdale, its name inspired by the village's position in the valley below Holmbury Hill. Unfortunately, Felday really was "Heaven's Gate" for Mariquita, who died in 1874, before the house was completed. Street remarried in 1876, only for his new bride, Jessie, to fall ill on their honeymoon and die soon afterwards. As a devout adherent of the Church of England, he designed, oversaw and paid for the building of a new parish church, St. Mary the Virgin, in her memory. He used local stone, with Bath stone as a feature around the windows and so on. Most of the stained glass was also designed by Street. The church was completed in 1879. In the same year, the village was combined with nearby Pitland Street and renamed Holmbury St. Mary, after Holmbury Hill and the new church — an unusual case of a village being named after a church. One of Street's last works, it is certainly a very striking piece of Victorian church architecture, especially when approached unexpectedly from the winding B-road. This is partly because it was built on a steep slope, which makes it look taller than it actually is. The unconventional design (necessitated by the slope) has been criticised, but the church is still widely admired. Street died in 1881, at the age of 57, soon after suffering a stroke while walking home from the local train station at Gomshall. His death is said to have been hastened by the strain of working on the Law Courts in the Strand. — Jacqueline Banerjee
Biographical material
Artistic relations
Works — Architecture
Works: Furniture and other designs
Bibliography
Eastlake, Charles L. A History of the Gothic Revival. London: Longmans, Green; N.Y. Scribner, Welford, 1972. Facing p. 257. [Copy in Brown University's Rockefeller Library]
Street, Arthur Edmund. Memoir of George Edmund Street RA, 1824-1881. London: John Murray, 1888. Internet Archive. Contributed by the Getty Research Institute.
Wainwright, Clive. Introduction. Architect-Designers from Pugin to Mackintosh. Exhibition catalogue. London: The Fine Art Society with Haslam & Whiteway Ltd., 1981.
---
Last modified 26 January 2016