Photographs by the author. You may use these images without prior permission for any scholarly or educational purpose as long as you (1) credit the photographer and (2) link your document to this URL, or cite it in a print one. [Click on the images to enlarge them.]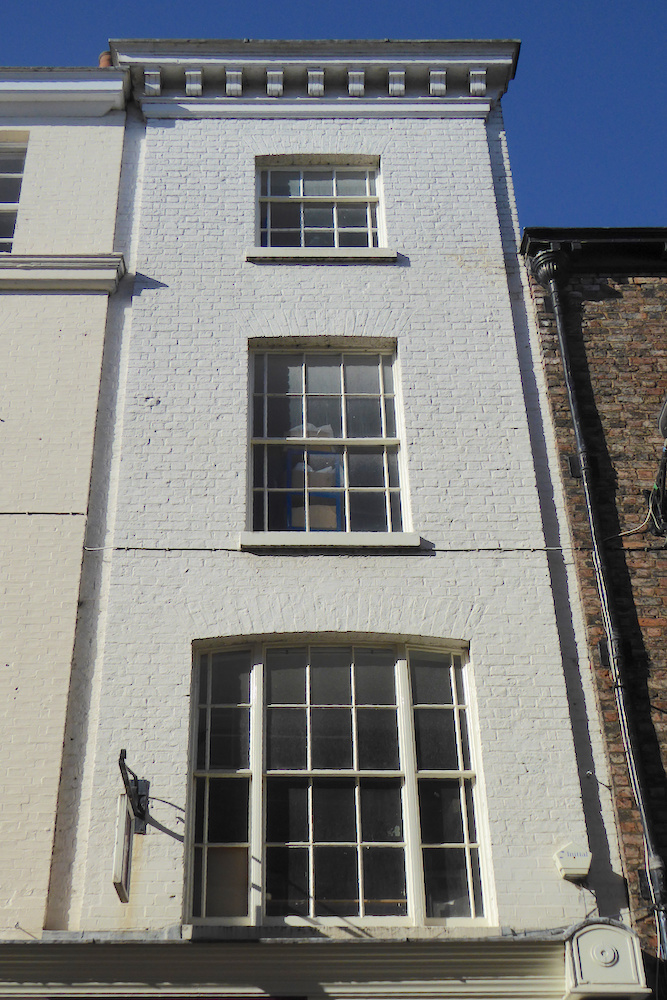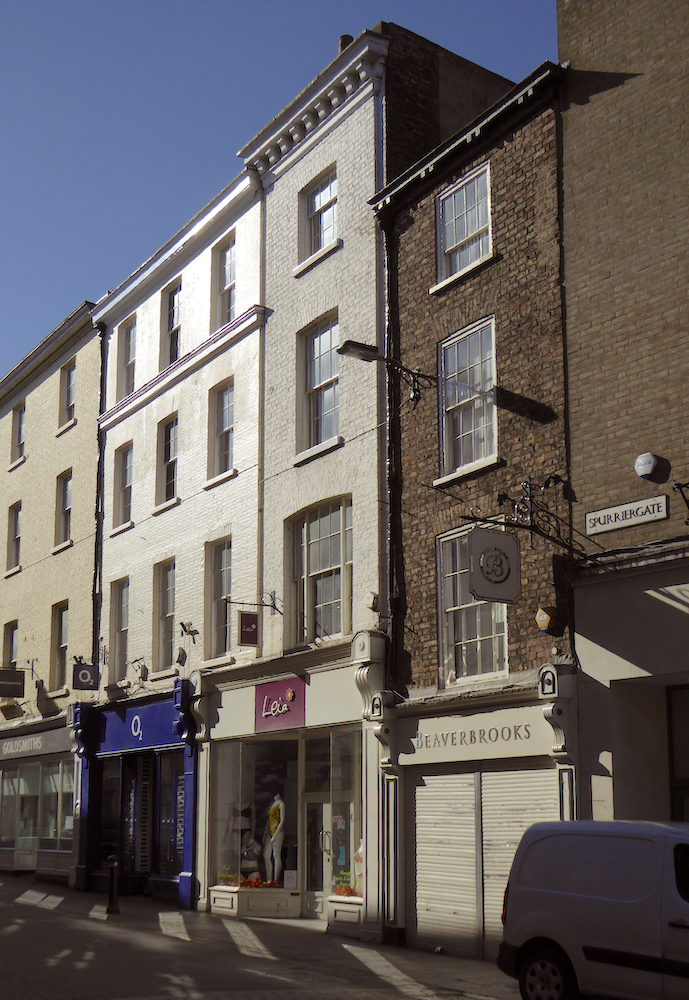 6 Spurriergate, by J. B. and W. Atkinson of York, c.1841, is a Grade II listed late Regency style house of some presence, just one room wide, although the original ground floor frontage has been lost after its conversion to retail premises. The building is in painted brick, like the adjacent properties towards the church (to the left). The Inventory, dealing with the terrace of nos. 4-24 Spurriergate as one monument (451), says "No. 4 [the unpainted, dark brick property used by Beaverbrook's, jewellers, in 2021] has a narrow frontage, one bay wide, a central transverse staircase, and is distinctly lower in height than the other houses. No. 6, also of one-bay width, was designed by J. B. and W. Atkinson."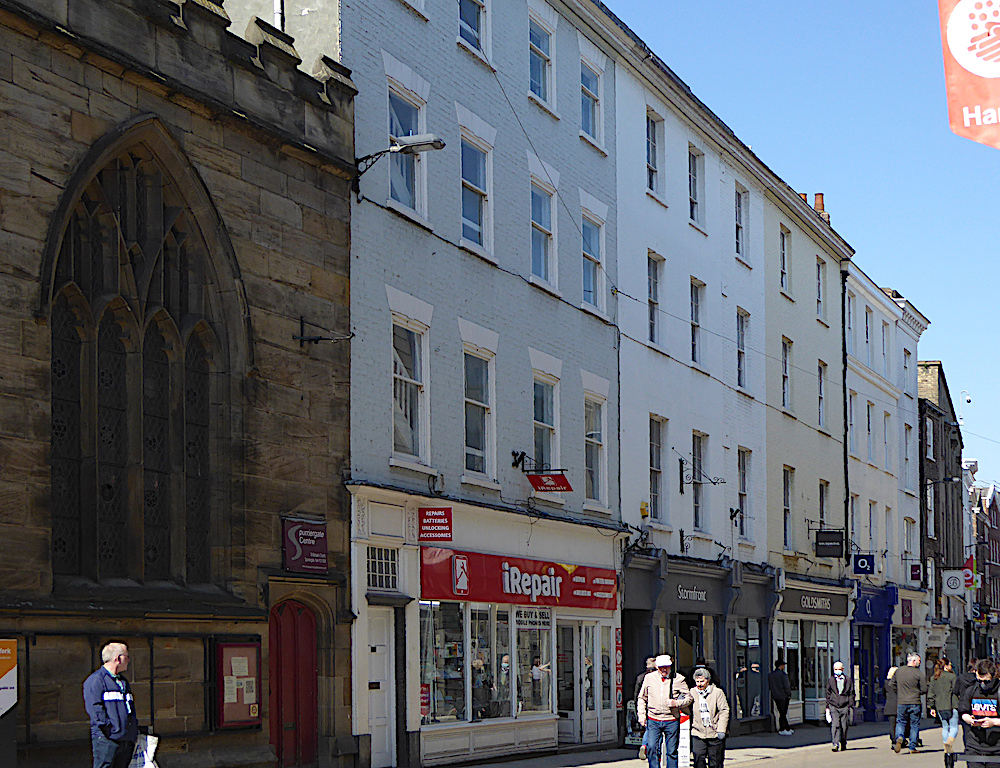 The whole run of this part of Spurriergate, showing the buildings adjacent to no. 6.
Plate 156 in the Inventory shows the whole terrace, extending from the church of St Michael looking towards Coney Street, that is, nos. 24-4. The street had been widened at least twice, the last time in 1841 after which the church was shortened and these particular properties were built; the narrow frontages date back to early medieval times and, at the back, they would have run down to the river, though do so no longer. The ground floor was always intended as a commercial property: the Inventory goes on to say "The architects' drawings, dated March 1841 show that [no. 6] was designed as a public house for Robert Brogden Esq. of Tockwith, though it is not identified as such on the 1852 OS map" (220). In fact, the 1885 York directory, under "Spurriergate" (236), shows all properties in commercial use, most as shops, others manufacturing such things as umbrellas, or as a bank; there is an auctioneer and valuer at no. 17, and a solicitor's office (H. H. Spink) at no. 13, which could be the property now no. 6, as the street numbering in the directory was continuous, but is now odds and evens.
Bibliography
6, Spurriergate. Historic England. Web. 24 April 2021.
Directory of York, 1885. University of Leicester, Special Collections Online. Web. 24 April 2021.
An Inventory of the Historical Monuments of the City of York, Vol. V, Central (1981). British History Online. Web. 24 April 2021.
---
Created 24 April 2021