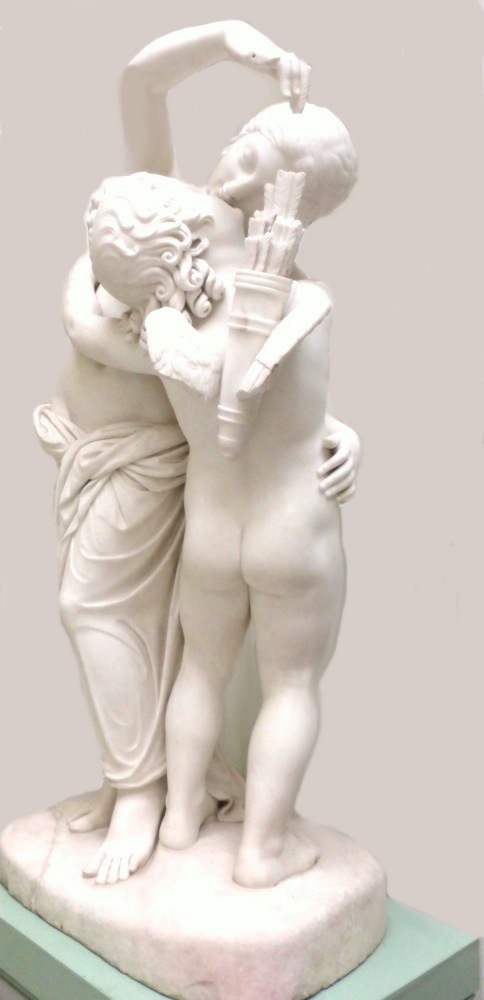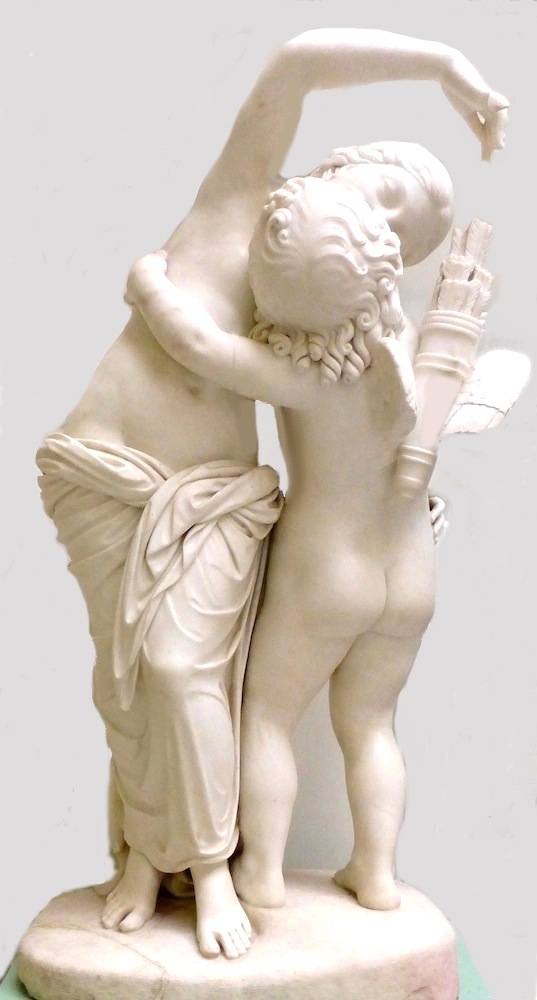 Cupid and Psyche by John Graham Lough (1798-1876). 1837. Marble. Click on the images to enlarge them.
According to the gallery chat label, this was executed for the third Duke of Northumberland, and shown at the British Institution in 1839; there was a later version for the well-known Northumbrian mining magnate and Liberal MP, Wentworth Blackett Beaumont, first Baron Allendale (1829-1907). Cupid, with his ringlets, is very much a chubby cherub here (compare him for example with Francis Derwent Wood's Cupid in a medallion on this theme), while a very willing Psyche has apparently just plucked the quiver from one of his arrows. According to legend, as retold" by Milton in Comus, for instance, Cupid "[h]olds his dear Psyche sweet intranced" (1022), and the two marry and produce the twins, Youth and Joy.
Photographs, caption, and commentary 2014 by Jacqueline Banerjee, who has also digitally removed the distracting background from these views. With thanks to the Hatton Gallery of Newcastle University, for giving permission for photography in its foyer, where this and other works by Northumberland-born Lough are located.
---
Last modified 10 July 2014