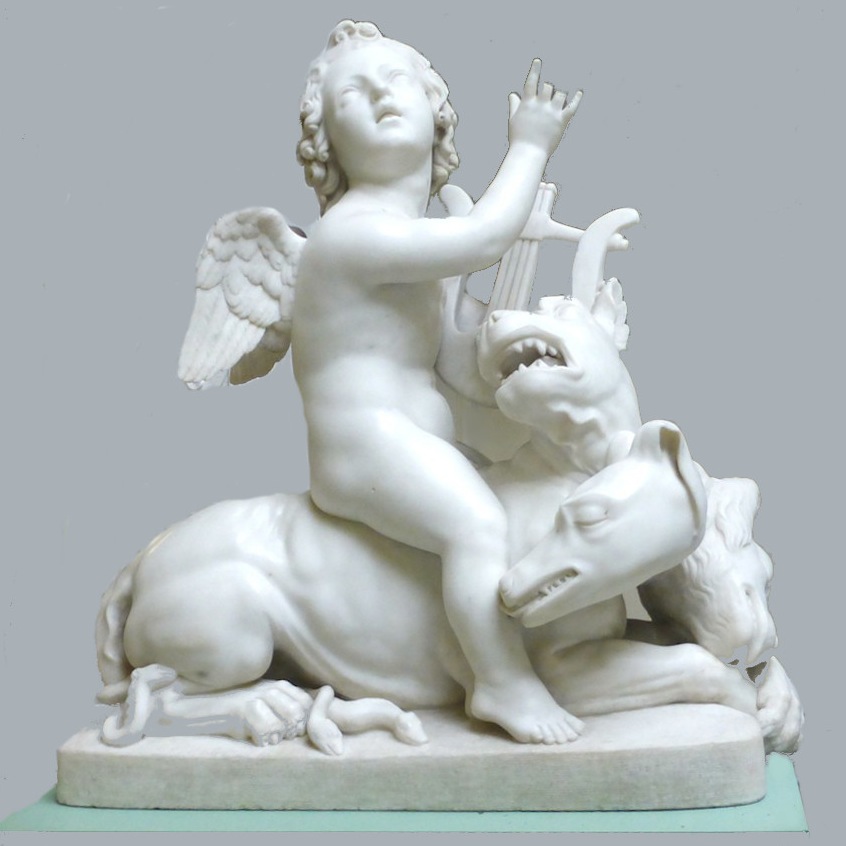 The Infant Lyrist Taming Cerberus by John Graham Lough (1798-1876). 1837. Marble. Click on the image to enlarge it.
This particular work comes from Lough's time in Rome, and was executed for the Duchess of Northumberland (gallery chat label). The dog has the three heads associated with Cerberus, the watch-dog of Hades. One head still looks fierce, another has obviously lapsed into docility, and the one nearest to us is licking the "infant lyrist's" leg, in other words, fawning on him. This nicely expresses the idea that the dog's heads may represent past, present and future. The dog also seems to have three tails, all like serpents (one seems to be more common). While the process of taming is going on, there is a lovely air of absorption about the young musician.
Photograph, caption, and commentary 2014 by Jacqueline Banerjee, who has also digitally removed the distracting background. With thanks to the Hatton Gallery of Newcastle University, for giving permission for photography in its foyer, where this and other works by Northumberland-born Lough are located.
---