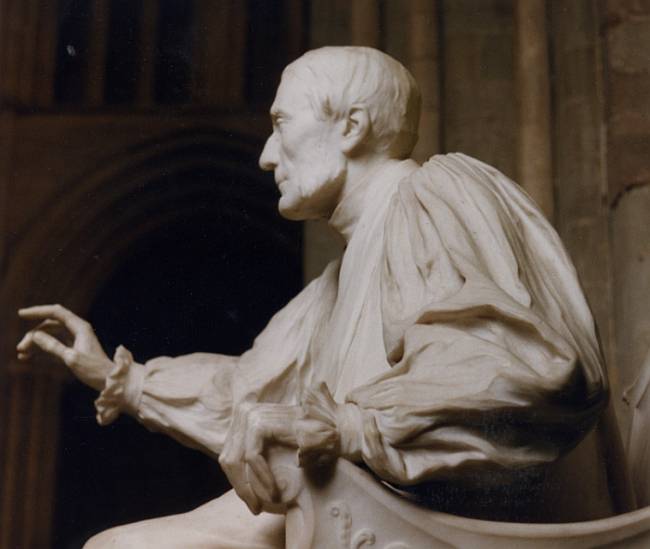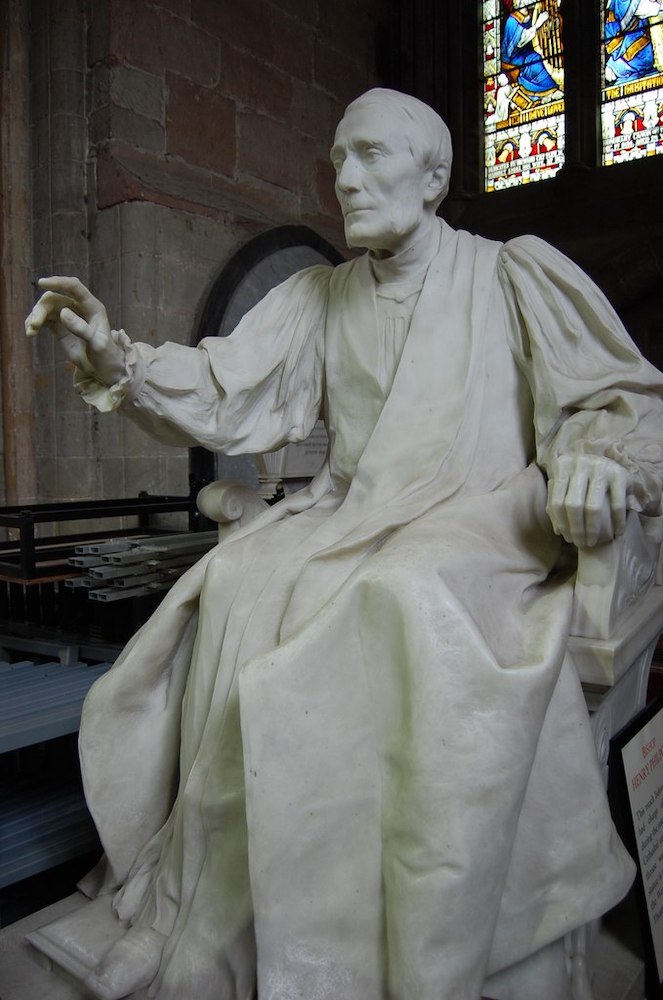 Henry Philpott, Bishop of Worcester. Sir Thomas Brock. Marble. 1896. South transept, Worcester Cathedral Photograph on left, and text, kindly provided by John Sankey, whose copyright they remain. Photograph on right, © Julian P. Guffogg, originally posted on the Geograph website, kindly made available on the Attribution-ShareAlike 2.0 Generic (CC BY-SA 2.0) CreativeCommons licence.
Henry Philpott was Bishop of Worcester for thirty years (1860-90) and knew Brock well. His wife had unveiled Brock's statue of Richard Baxter at Kidderminster in 1875 and Philpott had headed the list of subscribers for Brock's Golden Jubilee statue of Queen Victoria. In Worcester. Brock was awarded the commission for a memorial statue of him in 1892, and produced one of his finest works. The bishop is seated on a marble throne with his right arm outstretched as if bestowing a blessing. It was exhibited at the Royal Academy in 1896. The art historian M. Spielmann commented that Brock had executed not only a striking likeness but also an admirable and characteristic pose, solving the "eternal problem of the upraised arm." The statue was unveiled by the Earl of Coventry (Lord Lieutenant of Warwickshire) on 5 September 1896.
Bibliography
Spielmann, M. Journal of the Royal Society of Arts. Vol. LIII: 10 March 1905, p. 421.
---
Last modified 13 November 2009