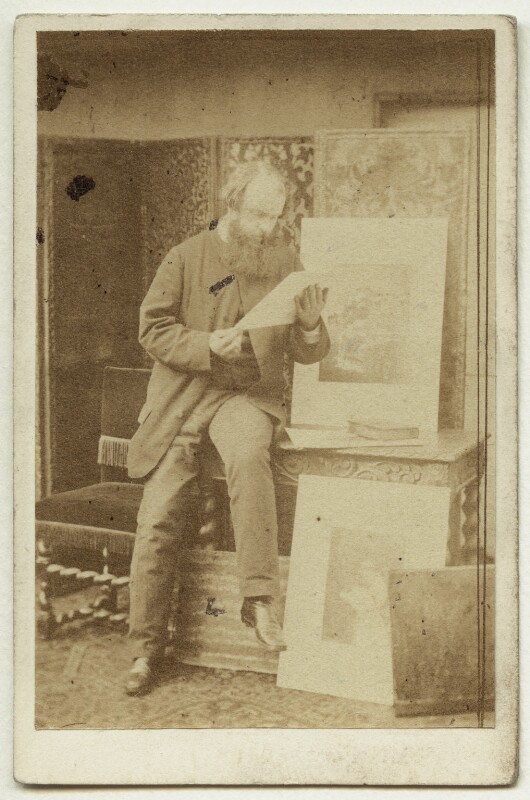 Joseph Cundall (1818-1875)
Photographers: Cundall, Downes & Co.
Early-mid 1860s
albumen carte-de-visite
3 1/2 in. x 2 1/4 in. (89 mm x 58 mm)
© National Portrait Gallery London (NPG x25262).
Photographer and publisher Joseph Cundall adopts an informal pose, perched on the edge of a small table, and examining an unmounted print which he holds carefully be one corner, with one hand at the back to support it. Propped up on the table and on the floor are larger, mounted prints. Beside him are an elegant chair for his sitters, and a filigree screen for a backdrop. Here, unmistakably, is the proprietor of a photographic studio.
[Click on the image to enlarge it.]
Image reproduced by kind permission of the National Portrait Gallery; caption material and comment added by Jacqueline Banerjee