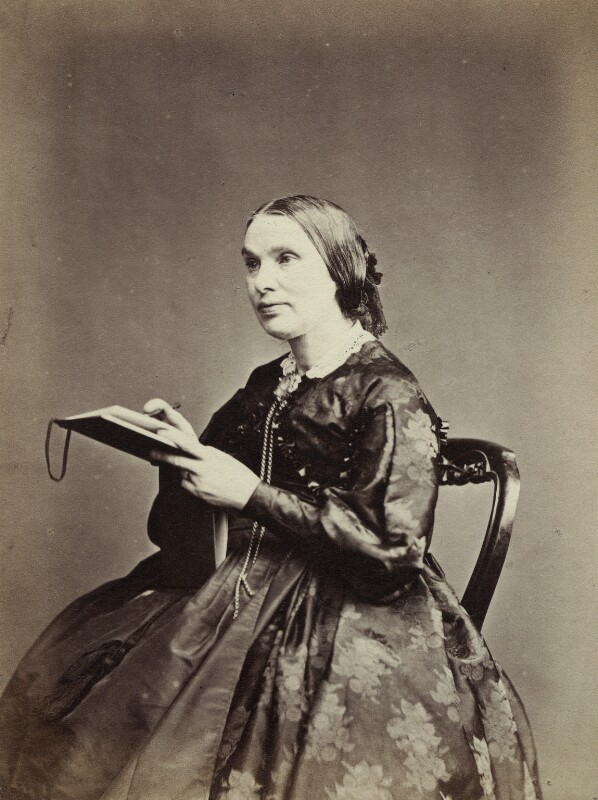 Mary Ann Criddle (née Alabaster)
Photographers: Cundall, Downes & Co.
Published 1864
Albumen print on card mount
3 3/4 in. x 2 7/8 in. (95 mm x 72 mm)
© National Portrait Gallery London (NPG Ax131861).
The painter is shown rather elaborately but demurely dressed, with her sketch-pad. She seems fully focused on the scene being depicted, no doubt a characteristic pose.
[Click on the image to enlarge it.]
Image reproduced by kind permission of the National Portrait Gallery; caption material and comment added by Jacqueline Banerjee