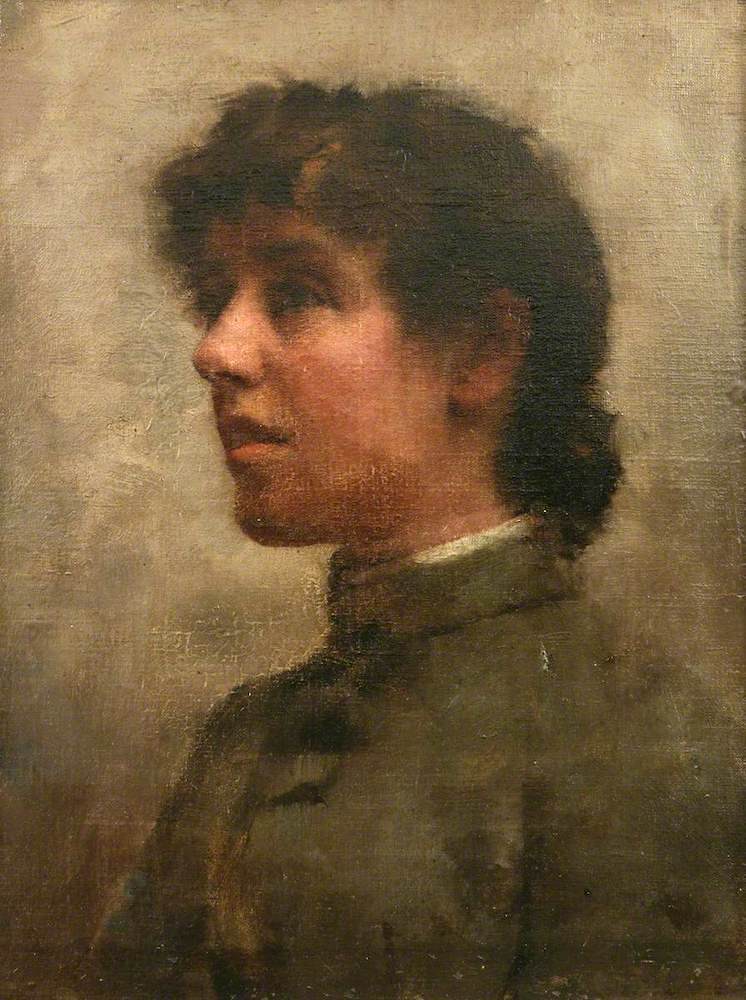 "Born in Ottawa, Ontario, Canada, the painter/printmaker Elizabeth A. Forbes was reared in England and attended the South Kensington School of Art, London. England. In 1877 Forbes enrolled in the Art Students League, where she studied under William Merritt Chase and others. She also studied with Chase during the summer of 1834, when he taught in Zandvoort, near Haarlem, Holland. A number of Forbes's drypoints were exhibited in England at the Royal Academy and the Royal Society of Painter/Etchers ... however she is best known for her fishing scenes and landcapes near Newlyn, Cornwall, and her paintings of children" (Jules and Nancy G. Heller 189).
"Mrs. Stanhope Forbes won her spurs — if the metaphor may be pardoned — long before her marriage with one of the most deservedly popular Associates of the Royal Academy. As Elizabeth Armstrong, so excellent was her record at the Royal Society of Painter-Etchers, the Royal Academy, the New English Art Club, and other galleries, that she was rightly looked upon as one who was not to be con sidered merely as a woman with a fine future before her, but, waiving all question of sex, as one of the most promising of the younger painters. Nor in writing in the past tense does it imply that the newer duties of her life have lessened her devotion to art or her power; on the contrary, a distinct advance is evident in her later work" (E. B. S. 186).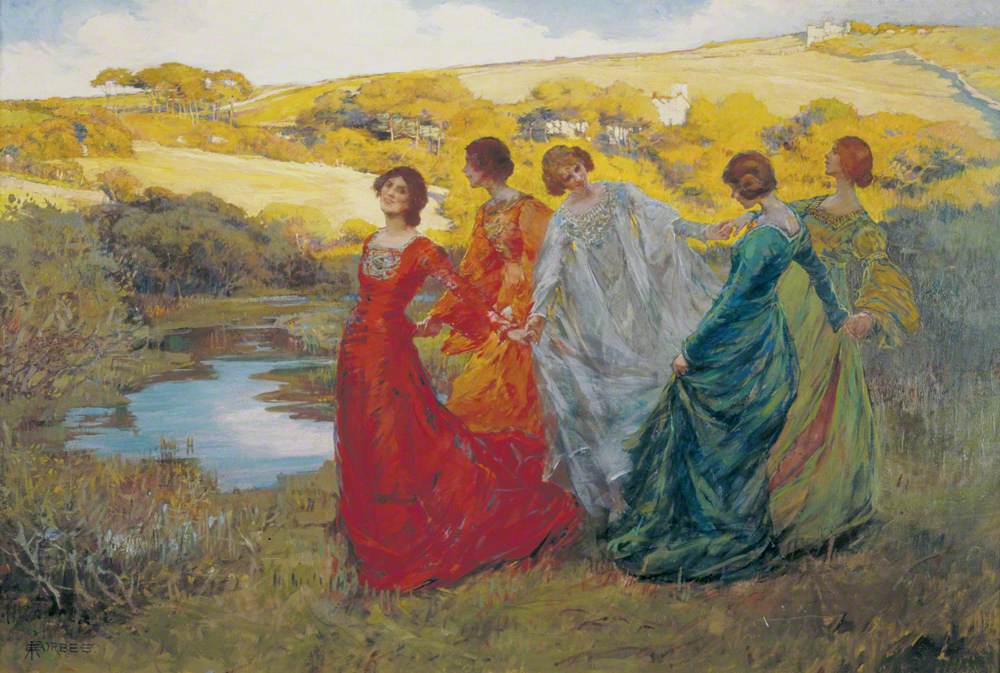 Works
Related Material
Bibliography
E. B. S. "The Paintings and Etchings of Mrs. Stanhope Forbes." The Studio 4 (1894-95). No. 24 (15 March 1895): 186-192. Hathi Trust. From a copy in the University of California Libraries. Web. 26 February 2021.
Heller, Jules, and Nancy G. Heller. North American Women Artists of the Twentieth Century: A Biographical Dictionary. New York and Abingdon, Oxon.: Routledge, 2013.
---
Created 28 February 2021