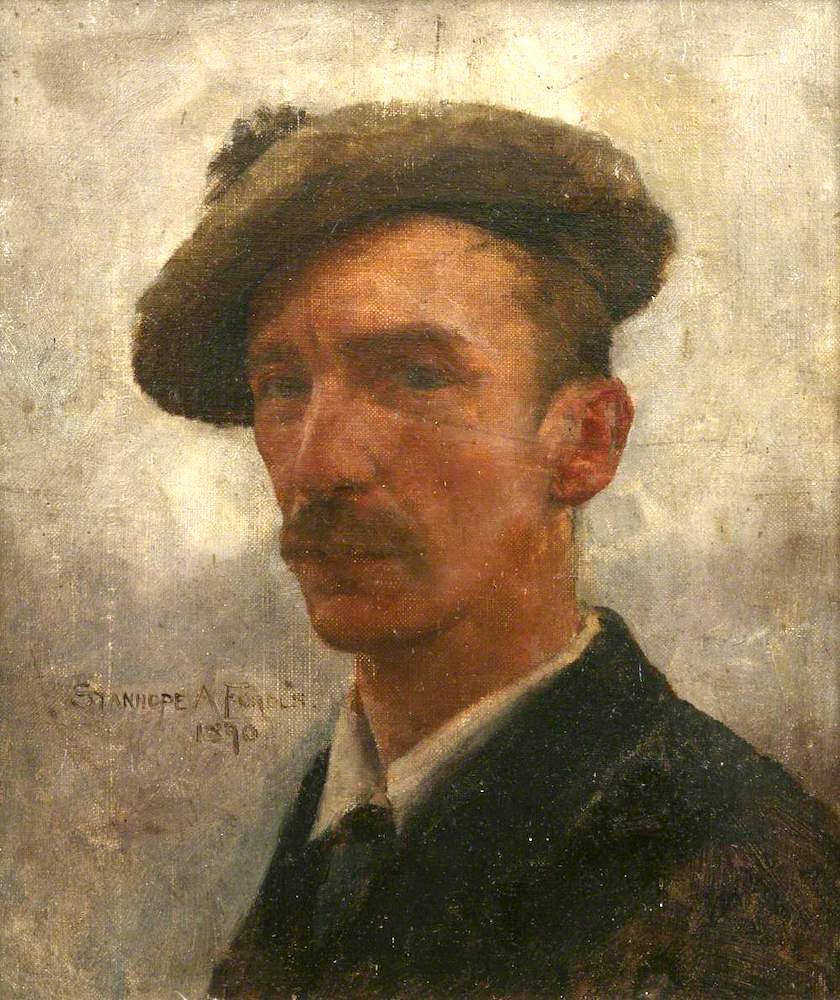 Stanhope Alexander Forbes (1857–1947), often called the father of the Newlyn school of painting in Cornwall, was half Irish and half French: he was born in Dublin on 18 November 1857, to an Irish father (William Forbes, manager of the Midland Great Western Railway in Ireland), and a French mother, Juliette de Guise. As well as having such a strong connection with France, he had a family link with the art world, specifically French and Dutch paintings: his uncle James was an art collector, interested in both the French Barbizon and Dutch Hague schools. It was not so unexpected, therefore, that while his elder brother William followed in his father into railway management, Stanhope developed a keen interest in (and talent for) painting. After attending Dulwich College he entered the Lambeth School of Art, and then in 1874 the Royal Academy Schools. From there he went on to Paris, studying under Léon Bonnat and sharing a studio with Arthur Hacker. This was where he came under the influence of Jules Bastien-Lepage, spending the summer months of 1881-83 honing his skills as a plein air painter in Brittany (1881–3). In the following year he went to Cornwall, joining a number of painters who were already there. Inspired and inspiring, his work attracted plaudits, and the Newlyn artists became a force in the late Victorian art world. His marriage to another artistic visitor, Elizabeth Adela Armstrong sealed his place in the Cornish art enclave. They got married in August 1889, and after a few years settled in Trewarveneth Farm, just above Newlyn, living there from 1893 to 1904. Together, in 1899, they formally founded a school of art in Newlyn. Forbes became a full member of the Royal Academy in 1910, and had a successful career as an artist. He remarried in 1915, three years after his first wife's death. Tragically, his and Elizabeth's only child, a son, died in World War I. According to Kenneth McConkey, Forbes is now "regarded as the principal exponent of 'democratic' painting" as well as the leading light of the Newlyn school.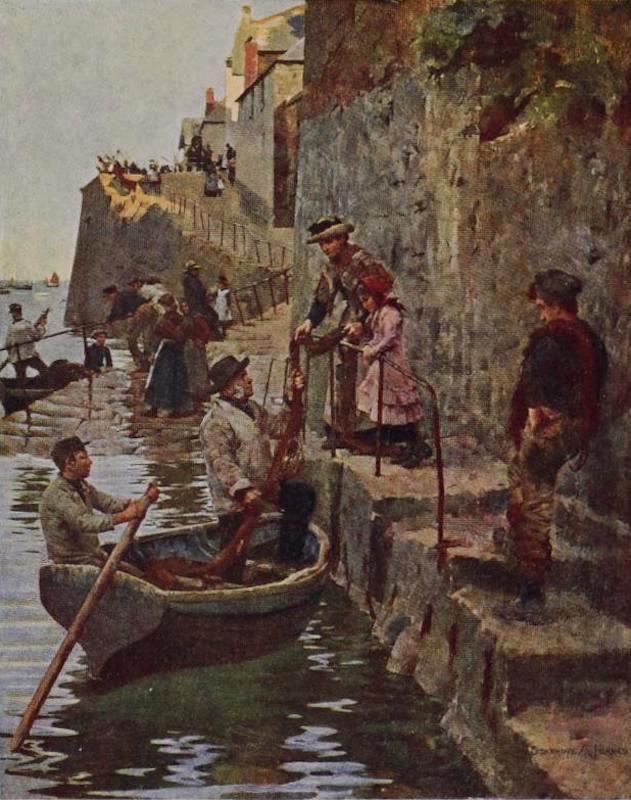 Works
Related Material
Bibliography
Birch, Mrs Lionel. Stanhope A. Forbes, ARA, and Elizabeth Stanhope Forbes, ARWS. London: Cassell, 1906. Internet Archive. Contributed by the Kahl/Austin Foundation. Web. 28 February 2021.
Garstin, Norman. "The work of Stanhope A. Forbes, ARA." The International Studio. 14 (1901): 81-88. Hathi Trust. Contributed by the University of Michigan. Web. 28 February 2021.
McConkey, Kenneth. "Forbes, Stanhope Alexander (1857–1947), genre painter." Oxford Dictionary of National Biography. Online ed. Web. 28 February 2021.
---
Created 28 February 2021