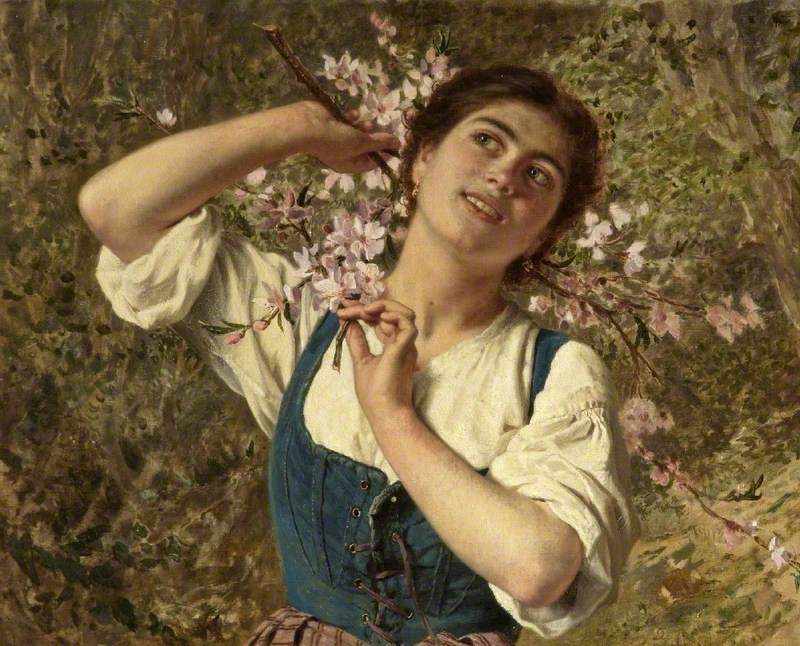 Capri Girl with Flowers by Sophie Anderson (1823-1903). Oil on canvas. H 42 x 52 cm. Collection: Russell-Cotes Art Gallery & Museum, Bournemouth. Accession no. BORGM 00114. Gift from Sir Merton Russell-Cotes, 1908. Photo credit: Russell-Cotes Art Gallery & Museum. Image download by Jacqueline Banerjee and formatting by Banerjee and Gerrish Nunn. Image kindly made available under a Creative Commons Attribution-NonCommercial-NoDerivatives licence (CC BY-NC-ND).
There are many works in Anderson's oeuvre that pair a girl or young woman with nature, specifically a flower, plant or crop that can sometimes be identified and may figure in the work's title. One of the most impressive is Capri Girl with Flowers (Russell-Cotes Gallery Bournemouth), where the child who so often inhabited Anderson's compositions has matured to what might better be called a young woman, and the open landscape view that occurred, say, in Neapolitan Child, has been exchanged for a closely packed woodland setting that still keeps the figure firmly in the foreground of the picture space. Such works not only exploit the appeal of children and young female figures but also reinforce the long-established connection between women and nature, or flowers and femininity.
Numerous examples of this trope exist within Anderson's oeuvre, the majority of which are nowadays known by auctioneer's titles such as Girl with Lilies, Italian Girl or Jessamine. Some have been described as flower-sellers. The girl or young woman gathers, embraces, or inhales the perfume of her bouquet, spray or garland, offering them to the viewer, looking out at the viewer or lost in reflection; sometimes the same model can be identified from one composition to another. Their number, degree of accomplishment and obscure provenances indicate that this kind of thing was one of Anderson's staple products in her Capri years. Collector and traveller Merton Russell-Cotes would be typical of the public she attracted for these paintings. He also owned a Capri work called Music hath Charms, in which a young girl holds a pipe, as if ready to play for the viewer. He was so taken by the present work that he had it built in to the internal decor of his grand home, East Cliff Hall, that is now the art gallery and museum of his home town.
Capri Girl with Flowers is a vivid example of the artist's great skill in turning what was essentially a portrait or figure study into a charming composition: the animated figure's laughing demeanour gives the painting a light-hearted mood that only the most recalcitrant viewer could resist. The gesture of this figure is found in the child version of this composition, known today only as a print under the title Without a Cloud (Metropolitan Museum New York). Here, the girl's direct address to the viewer signals the unashamedly crowd-pleasing aim of these works.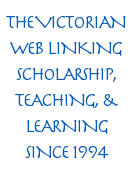 Bibliography
Capri Girl with Flowers. Art UK. Web. 22 April 2022.
---
Created 22 April 2022

Last modified 1 May 2022