Neapolitan Child by Sophie Anderson (1823-1903). Oil on canvas. H 31.8 x W 37.7 cm. Collection: Leicester Museums and Galleries. Accession no. L.F4.1908.0.0. Bequeathed by Mr Henry Snow, 1894. Photo credit: Leicester Museum and Art Gallery. Image download by Jacqueline Banerjee, and formatting by Banerjee and Gerrish Nunn. Image kindly made available under a Creative Commons Attribution-NonCommercial-ShareAlike 4.0 International (CC BY-NC-SA 4.0) licence.
Sophie Anderson and her husband Walter lived on the island of Capri, off the coast of Naples in the south of Italy, during the 1870s and 1880s. This move was made to benefit the artist's health, after several visits from the mid-sixties on had shown it to be a congenial location, not only for its climate but because it was an established destination for artists and the Andersons were sure of like-minded company.
The genre that had brought Anderson success, "fancy pictures" featuring a single child at play or rest such as Pet Canary (New Art Gallery Walsall), often just a head-and-shoulders, is here given the Italian treatment which added a picturesque element for British gallery-goers. Although information on any exhibiting Anderson may have done within Italy is hard to come by, she did continue to send regularly to the British exhibition venues that had already hosted her work over the years, and it can be supposed that British viewers were the intended audience for such a work.
This painting, bequeathed to the Leicester gallery by a British owner in 1894, has not been identified with any specific exhibit. This means it could well have been a commission or a direct sale to an English visitor to Capri, and it belongs with other paintings such as Girl with Tambourine, Boy with a Toy Boat, Gathering Lemons, and Shepherd Piper (all private collection), all of which deploy the charm of a young child from an exotic region presented with just enough local information (a landscape backdrop, a specific natural element such as flowers or trees, or a title reference) to conjure up an identity that would fill a British viewer with pleasant daydreams of foreign travel. This art of suggestion replaced the domestic anecdote that characterised the earlier works Anderson made in England: no narrative is implied, rather an evocation of the dolce far niente that the English associated with Italy. This painting's closest relation is perhaps Minetta, an 1882 print from a now unknown painting (British Museum), which may even depict the same young girl as the present work.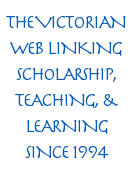 Bibliography
Neapolitan Child. Art UK. Web. 22 April 2022.
---
Created 22 April 2022

Last modified 1 May 2022