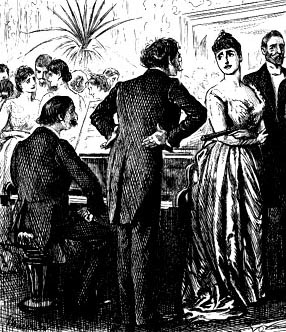 Click on arrow to hear the song performed by Derek B. Scott, Professor of Critical Musicology, University of Leeds, to his own piano accompaniment.
As usual, the character of the shepherd carries religious symbolism and, therefore, invites interpretation of the song on two levels. The composer, Joseph Adams, should not be confused with the composer of "The Holy City," Stephen Adams (the pseudonym used by singer Michael Maybrick).
Bibliography
Scott, Derek B. The Singing Bourgeois: Songs of the Victorian Drawing Room and Parlour. 2nd ed. Aldershot, Hampshire; Burlington, VT: Ashgate, 2001.
---
Created 7 February 2020