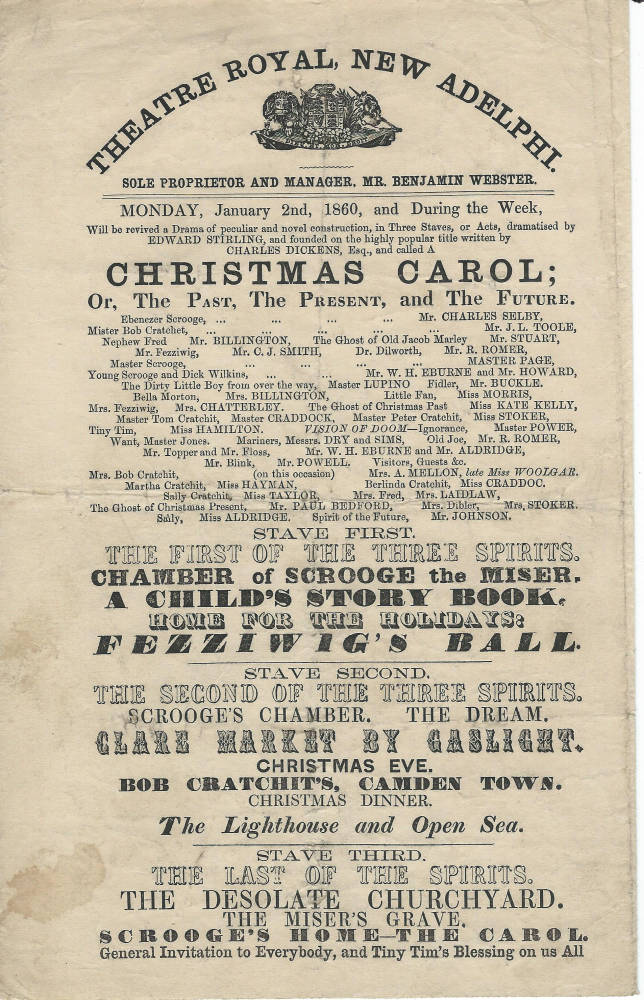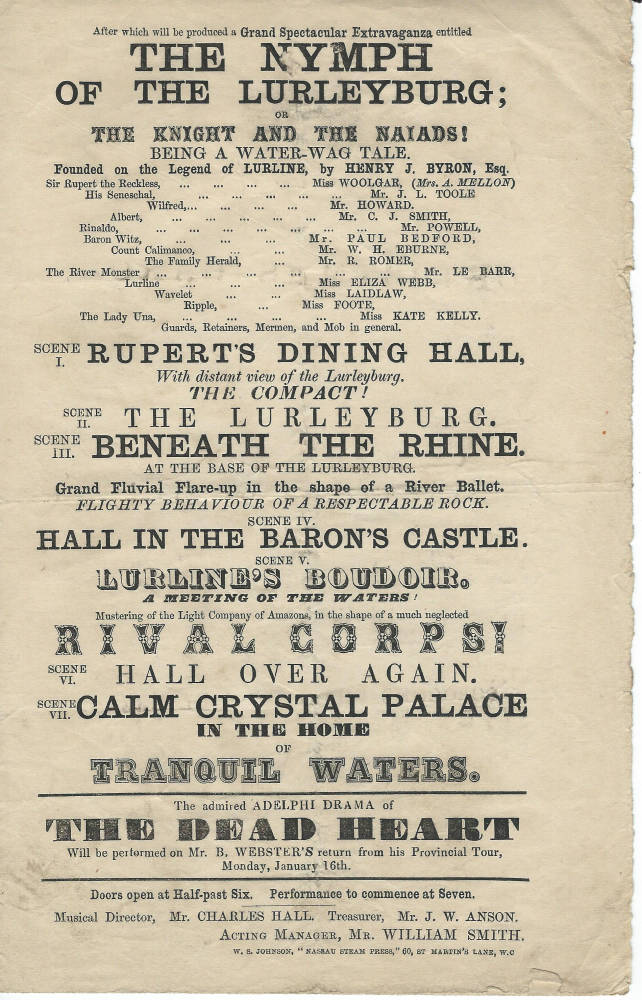 Poster advertising Edward Stirling's adaptation of Dickens's "A Christmas Carol" at the Theatre Royal New Adelphi (London) 2 Jan. 1860. Wood engraving. [Click on these images to enlarge them.]
Commentary
Stagings of Dickens's 19 December 1843 novella continued to be a theatrical staple of the holiday season, along with other "plays from Dickens." Along with a revival of the February 1844 "officially-sanctioned" (Dickens-assisted) Edward Stirling version A Christmas Carol; Or, The Past, The Present, and The Future, which opened Monday, 2 January 1860, at the top of the evening's bill, the Adelphi Theatre, under the management of Ben Webster and William Smith, featured an "extravaganza" The Nymph of the Lurleyburg; Or, The Knight and the Naiads! and the "admired Adelphi Drama" of The Dead Heart.
Scanned images and text by Philip V. Allingham. [These images may be used without prior permission for any scholarly or educational purpose.] Image reproduced courtesy of Dickens collector and bibliophile Dan Calinescu, Toronto.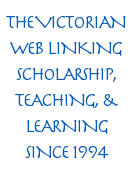 Bibliography
Bolton, Philip H. "Adaptations of A Christmas Carol." Dickens Dramatized. Boston: G. K. Hall, 1987. Pp. 234-267.
Sterling, Edward. A Christmas Carol; or, Past, Present, and Future. London: Lord Chamberlain's Collection of the British Library, 1843.
---

Last modified 1 March 2014