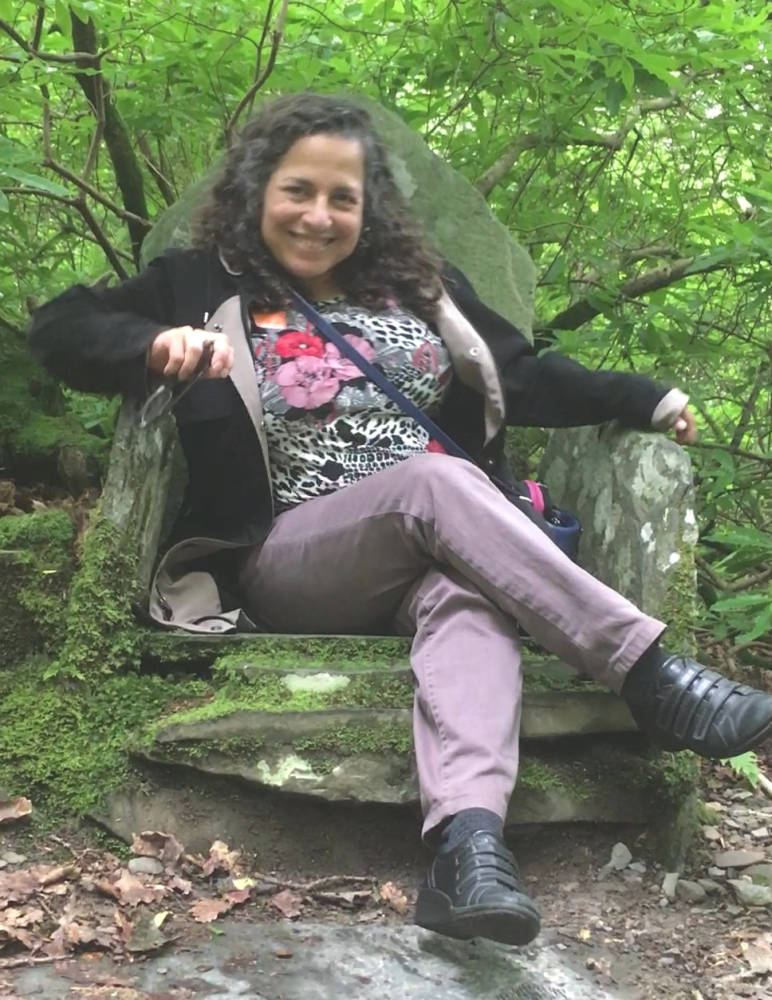 Sharon Weltman in Ruskin's stone garden seat at Brantwood.
It began with George Levine's Victorian Prose graduate class at Rutgers in the late 1980s. In The Genius of John Ruskin (a required text), John Rosenberg excerpted a paragraph from The Queen of the Air. It was the section of "Athena Keramatis" describing a snake's movement, "that running brook of horror on the ground." I was thunderstruck by this prose that rewards close analysis every bit as much as any poem. I fell in love.
I wanted to write my dissertation on Ruskin. "Ruskin," George said, "Ruskin's a quagmire." I asked another mentor—one who typically disagreed with everything George said—and the answer was "Ruskin! Ruskin's a morass." While clearly worried that embarking on a dissertation on the prodigiously productive Ruskin might bog down a grad student, George, generous in everything, agreed to direct. And so, one dissertation, many articles, and two books on Ruskin later, it seems I really am stuck on this extraordinary writer, thinker, polymath.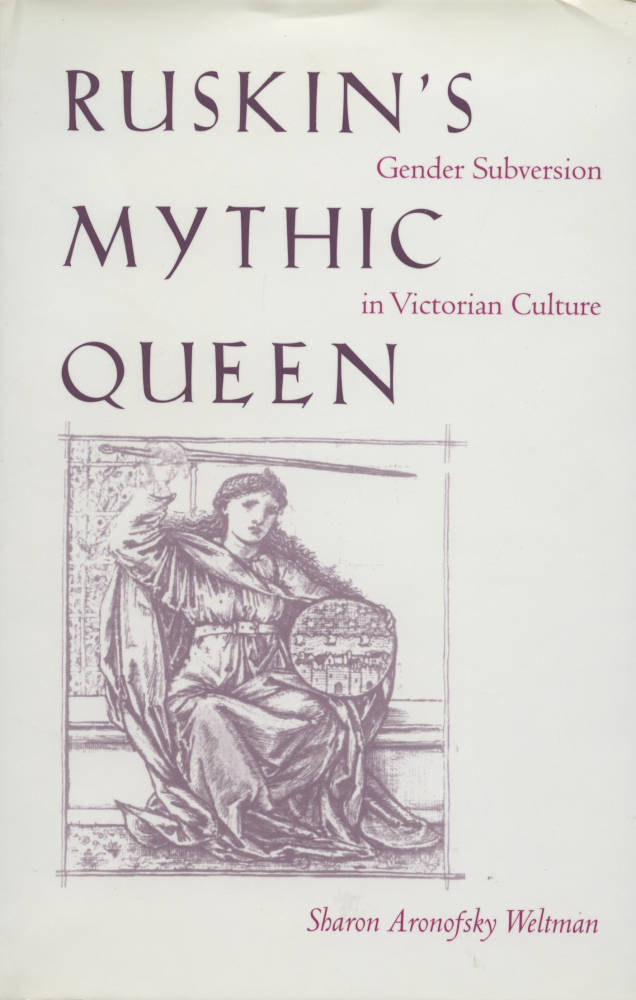 Although it started with the arresting beauty of Ruskin's language and imagery, I quickly developed a fascination with his mind, his mythopoesis, his far-ranging ideas about social justice, theater, gender, and the ecosystem, and his impact not only on the Victorians and Moderns but also on my students who tell me that reading Ruskin has changed—yes, they still say this—changed how they see. Ruskin brought me early in my academic career to amazing adventures in Oxford and Lancaster, to directing a conference for the Santa Fe Opera and speaking on the stage of the Lambs Theater just off Broadway. My work now extends far beyond Ruskin, unsurprisingly to other canonical Victorians such as Dickens, Rossetti, Brontë, and Stevenson but less obviously also to Victorian melodrama and modern musical theater (watch for Victorians on Broadway from UVA Press in 2020). But I return repeatedly and gratefully both to Ruskin and to the rich network of Ruskinians I've met over the past 30 years: friends, mentors, and mentees including many of those whose "encountering Ruskin" stories you will read here.
---
Last modified 9 May 2019