homas Worth, born 1834 in Greenwich Village, New York City; died on Staten Island, New York, 1917. A prolific magazine and book illustrator from 1855, Worth  rose to fame as one of the foremost artists for the famous New York lithography firm of Currier and Ives, a design firm still celebrated for its quaint scenes of New England life in the nineteenth century, particularly winterscapes.
Worth's popularity was largely based on his comical genre scenes, perhaps now forgotten because, despite his visual humour, general virtuosity as an illustrator, and his ability to draw horses in many stages of movement, his depiction of the American Negro is manifestly racist and demeaning. In The Darktowns, as these humorous lithographs have been called, the humour relies heavily on such stereotypical activities as watermelon-eating and banjo playing. Whereas his American contemporary, Thomas Nast has won lasting celebrity for his political cartoons and humorous book illustrations, Worth's work as an illustrator has been largely forgotten.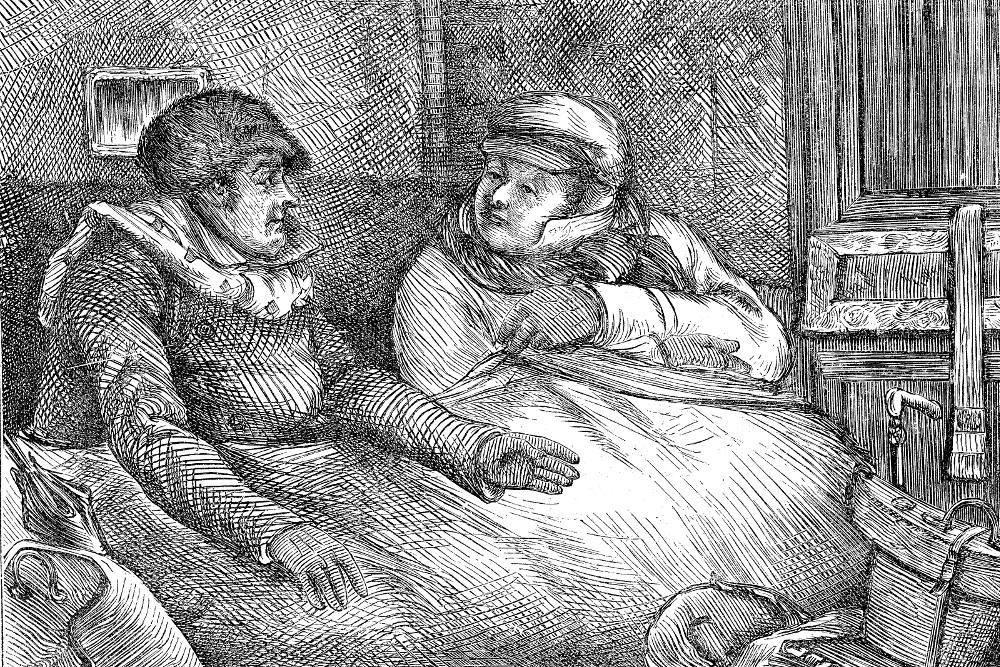 Worth was just one of five American-born artists whose work Harper and Brothers commissioned for the seven New York-published volumes of the Household Edition of the works of Charles Dickens (1872-79) in sixteen volumes. He should, however, be acknowledged as one of nineteenth-century America's most prolific comic illustrators, whose drawings once graced the walls of homes, apartments, saloons, and the covers of popular magazines and dime novels. The mid- to late-nineteenth century career of Thomas Worth spanned the period from the elaborate hand-pulled lithographs of Currier and Ives to the mass-produced magazines of the early twentieth century. Despite his 83-year lifespan, very little today is known about the details of his life.
According to Harry T. Peters in Currier and Ives — Printmakers to the American People (1942), Worth was born in Greenwich Village in New York City, and began to draw when he was a child. When he was still an adolescent when he submitted a sketch to the lithographers Currier and Ives. Nathaniel Currier, examining the humorous scene of two boys driving an ash wagon, remarked, "This is a clever thing. We'll give you five dollars for it just as it is." Although he never actually became a regular staffer, Currier and Ives regarded Worth one of their major contributors.
In his style and subject-matter Worth bridged the two dominant traditions of American illustration: the more recent ephemeral political cartoon and the older satirical cartoon and caricature of the style of noted British caricaturist and illustrator of Dickens and William Harrison Ainsworth George Cruikshank. Much in demand at the height of his career, Worth contributed to a wide variety of publications. Shortly after selling his first drawing to Currier, he submitted a similiar group of comic drawings to Harper and Brothers. Because Charles Parsons, the head of Harper's art department, admired young Worth's vigorous drawing, he hired him to join the Harper's design team. Worth's work subsequently appeared over the coming decades in the firm's many publications. The iconic masthead of Harper's Weekly: A Journal of Civilization, signed with the monogram "TW," is possibly a Worth design. His corpus includes prints on the following American subjects: sporting events and horse-racing, animals generally, African-American culture, human figures generally, American daily life, portraiture, and landscapes and nature scenes, particularly winter landscapes.
Worth's work has been offered at auction multiple times, with realized prices ranging from $25 USD to $1,430 USD, depending on the size and medium of the artwork. Over the past decade or so the record price for Worth's work at auction is $1,430 USD for A gentleman, in black doublet, white lawn collar with tasseled band strings, long fair hair, auctioned at Christie's South Kensington in 2009. The artist died in 1917 on Staten Island, New York. He and his wife, Louise S. Worth, are buried in East Islip, New York.
Bibliography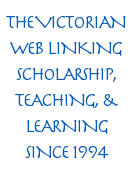 Davis, Paul. Charles Dickens A to Z: The Essential Reference to His Life and Work. New York: Facts On File, 1998.
Dickens, Charles. The Old Curiosity Shop. Illustrated by Hablot Knight Browne ("Phiz"). London: Chapman and Hall, 1841. Rpt., 1849 by Bradbury and Evans (3 vols. in 2).
_______. The Old Curiosity Shop. Illustrated by Sol Eytinge, Jr. The Diamond Edition. Boston: Ticknor and Fields, 1867. XII.
_____. The Old Curiosity Shop. Illustrated by Thomas Worth. Nicholas Nickleby. Illustrated by C. S. Reinhart. The Household Edition. New York: Harper and Brothers, 1872. I.
_____. The Old Curiosity Shop. Illustrated by Charles Green. The Household Edition. London: Chapman and Hall, 1876. XII.
_____. The Dickens Souvenir Book. Illustrated by Fred Barnard and Others. London: Chapman and Hall, 1912.
_____. The Old Curiosity Shop. Illustrated by Harry Furniss. The Charles Dickens Library Edition. 18 viols. London: Educational Book, 1910. V.
Louttit, Chris. Chapter 8: "Boz without Phiz." Reading Dickens with Different Illustrations. Ed. Leon Litvack and Nathalie Vanfasse. Toronto, ON, and Hoboken, NJ: John Wiley & Sons Ltd. 149-164.
Peters, Harry T. Currier and Ives — Printmakers to the American People. New York: Doubleday, Doran & Co., 1942.
Sanchez-Saavedra, E. M. "Thomas Worth, Forgotten Comic Artist." Yesterday's Papers, 19 January 2012. Web. 6 June 2020.
---
Last modified 4 October 2020