"'I think I have one claim upon you.'"
Wal Paget (1863-1935)
lithograph dropped into the letter-press
December 1891
English Illustrated Magazine (December 1891): 287.
Thomas Hardy's "On the Western Circuit," later collected in Life's Little Ironies
Scanned image and text by Philip V. Allingham.
[You may use these images without prior permission for any scholarly or educational purpose as long as you (1) credit the photographer and (2) link your document to this URL in a web document or cite the Victorian Web in a print one.]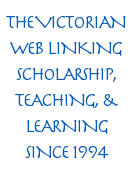 Passage Illustrated
But Raye went up to her, and took her unresisting hand. "Well, to think of such a thing as this!' he said. "Why, you and I are friends — lovers — devoted lovers — by correspondence!"
"Yes; I suppose."
"More."
"More?"
"Plainly more. It is no use blinking that. Legally I have married her — God help us both! — in soul and spirit I have married you, and no other woman in the world!"
"Hush!"
"But I will not hush! Why should you try to disguise the full truth, when you have already owned half of it? Yes, it is between you and me that the bond is — not between me and her! Now I'll say no more. But, O my cruel one, I think I have one claim upon you!"
She did not say what, and he drew her towards him, and bent over her. "If it was all pure invention in those letters," he said emphatically, "give me your cheek only. If you meant what you said, let it be lips. It is for the first and last time, remember!"
She put up her mouth, and he kissed her long. "You forgive me?" she said crying.
"Yes."
"But you are ruined!"
"What matter!" he said shrugging his shoulders. "It serves me right!" — Chapter 6, p. 287.
Commentary
Paget's narrative-pictorial sequence culminates not in the almost clandestine wedding of Anna and Charles, but in the recognition scene of "'I think I have one claim upon you'" (p. 287). Whereas the tone and form of the letterpress on the same page involve the vocabulary and manner of a terse legal cross-examination, with Raye enacting the role of the prosecutor or Crown Attorney and Edith as the accused who is "brought to book," the plate is thoroughly romantic, as the tall, well-dressed, amorous attorney steps towards the young widow and clutches the hand that has literally penned him an unequal and, from his perspective, socially ruinous union. As in the text, he approaches her, drawing her towards him and bending over her (288), a moment of tenderness for which the illustrator has prepared readers, even as the barrister conducts his discovery of the true nature of the delusion he has suffered. These soberly attired, middle-class late Victorians enact the romantic some twelve pages earlier. Ironically, while the text juxtaposes sexual intimacy without regard for compatibility against imaginative erotic engagement ("romance"), the program of illustration focuses entirely on the latter. This emphasis is natural in a periodical story that must suppress the physical dimension, expunging any direct reference to Anna's pregnancy (an element which /hardy Bowdlerized for the serial version of the tale, and then restored for volume publication), but perhaps implying it in such lines as "the next morning she declared she wished to see her lover about something" (283).
The social dimension of a romantic liaison intrudes at the close of the letterpress. The wife who will tend Raye's home and hearth (depicted in Paget's second illustration, p. 281) will not be the woman with whom over a number of months he has contracted an intellectual and emotional "bond" (288). He recognizes ironically that his own unworthy actions stemming from his seduction of a naive village girl and not the love-letters composed by her employer have "ruined" him professionally and socially. As in the letterpress, in the final illustration Raye fulfills Edith Harnham's romantic yearnings, the picture if taken out of context suggesting a mutual emotional fulfilment, foiling the Hardyesque imagery in which Raye, "the fastidious urban" (288) regards himself as chained metaphorically, like a galley slave, to labour at the oar for the remainder of his life alongside "the unlettered peasant."
Additional Resources on Hardy's Short Stories
References
Brady, Kristin. The Short Stories of Thomas Hardy. London and Basingstoke: Macmillan, 1982.
Cassis, A. F. "A Note on the Structure of Thomas Hardy's Short Stories." Colby Library Quarterly 10 (1974): 287-296.
Gilmartin, Sophie, and Rod Mengham. Thomas Hardy's Shorter Fiction: A Critical Study. Edinburgh: Edinburgh U. P., 2007.
Hardy, Thomas. Life's Little Ironies, A Set of Tales, with Some Colloquial Sketches Entitled "A Few Crusted Characters". Illustrated by Henry Macbeth-Raeburn. Volume Fourteen in the Complete Uniform Edition of the Wessex Novels. London: Osgood, McIlvaine, 1894, rpt. 1896.
Hardy, Thomas. "On the Western Circuit." The English Illustrated Magazine. December 1891, pages 275-288.
Jackson, Arlene M. Illustration and the Novels of Thomas Hardy. Totowa, New Jersey: Rowman and Littlefield, 1981.
Johnson, Trevor. "Illustrated Versions of Hardy's Works: A Checklist, 1872-1992." Thomas Hardy Journal 9, 3 (October, 1993): 32-46.
Millgate, Michael. Thomas Hardy: A Biography Revisited. Oxford: Oxford U. P., 2004.
Page, Norman. "Hardy Short Stories: A Reconsideration." Studies in Short Fiction 11, 1 (Winter, 1974): 75-84.
Pinion, F. B. A Hardy Companion. Trowbridge, Wiltshire: Macmillan, 1968.
Purdy, Richard L. Thomas Hardy: A Bibliographical Study. Oxford: Clarendon, 1954, rpt. 1978.
Quinn, Marie A. "Thomas Hardy and the Short Story." Budmouth Essays on Thomas Hardy: Papers Presented at the 1975 Summer School (Dorchester: Thomas Hardy Society, 1976), pp. 74-85.
Ray, Martin. Chapter 22, "'On the Western Circuit'." Thomas Hardy: A Textual Study of the Short Stories. Aldershot: Ashgate, 1997. Pp. 201-217.
Wright, Sarah Bird. Thomas Hardy A to Z: The Essential Reference to His Life and Work. New York: Facts on File, 2002.
---

Victorian
Web

Thomas
Hardy

Illustration

Walter
Paget

Next
Last modified 17 March 2018