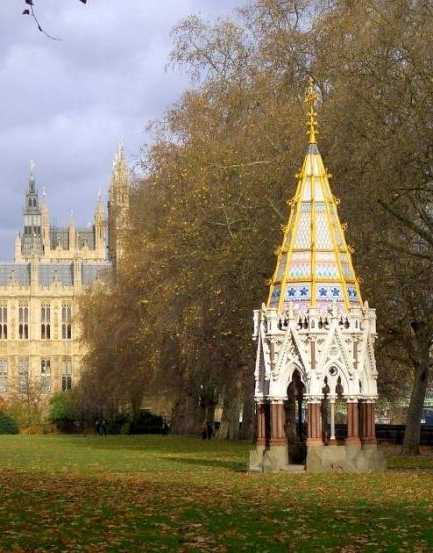 Samuel Sanders Teulon (1812-1873) was born in Greenwich, close to the Kent/London border. He was the eldest son of a cabinet-maker of Huguenot descent, who became a surveyor. Samuel himself attended the Royal Academy Schools, setting up practice in London in 1838. A prolific architect and a friend of Horace Jones and George Gilbert Scott, he made a mark for himself with his "vigorous and idiosyncratic Gothic style" (Richards and Saunders), and came to be considered the most important of the rogue architects of the Gothic Revival. Soon too busy with private commissions to enter competitions, Teulon is not known for any large public works, but had a very distinguished clientele, including members of the royal family. One of his earliest houses was the fabulous Shadwell Park in Norfolk (1856-60) for the widowed Lady Buxton. According to the Buxton Papers at the University of Cambridge Library, his alterations to the family seat were "sensational" and "turned the Buxtons' home into a monument of Victorian neo-Gothicism." The subject of a recent campaign by the Victorian Society, the house is currently under repair. One of Teulon's best-known and definitely best-sited later works was the extraordinary Buxton Memorial, a drinking fountain executed for Charles Buxton, from a branch of the same family. This is in Victoria Tower Gardens near the Palace of Westminster.
Teulon designed with panache and an eye to ornament: his country houses sported plenty of gables, asymmetrically arranged towers and patterned façades: another example is Elvetham Hall in Hampshire (1859-62). His churches too are highly individual. There are many of these still standing, perhaps the most impressive of which is St Stephen's Church in Hampstead (1869-75), generally considered his masterpiece. Nearly all his work was in the Gothic style, but not all of it has won approval. To many in the establishment, "who sought severity, unmoulded planes, and a more primitive, early Gothic style based on Continental precedent" (Curl 106), his accent on originality seemed affected and pretentious. For example, the result of his recasting of St Mary's Church in Sunbury, Surrey (1856), is described by Nikolaus Pevsner in typically forthright fashion as "particularly revolting" (470). (Please judge for yourself.)
Teulon had a large family of ten children, two of whom died in infancy. Widowed in 1866, he died in Hampstead in 1873, and was buried in Highgate Cemetery, a quatrefoil carved on his headstone. St Stephen's was completed after his death by Ewan Christian, one of the architects with whom he had once gone sketching in Europe as a young man.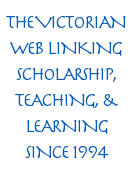 Works
Work in Other Media
Bibliography
"The Buxton Family" (Cambridge University Library, Department of Manuscripts site). Viewed 8 January 2009.
Curl, James Stevens. Victorian Architecture. Newton Abbot and London: David & Charles, 1990.
Nairn, Ian and Nikolaus Pevsner, Nikolaus. The Buildings of England: Surrey. Harmondsworth: Penguin, 2nd ed. 1971.
Richards, J. M., revised by M. J.Saunders. "Samuel Sanders Teulon, 1812-1873." The Oxford Dictionary of National Biography. Online ed. Viewed 26 November 2008.
The Search is on for the Nation's Top Ten Endangered Buildings." The Victorian Society website. Viewed 26 November 2008.
---
Last modified 7 April 2021