Biography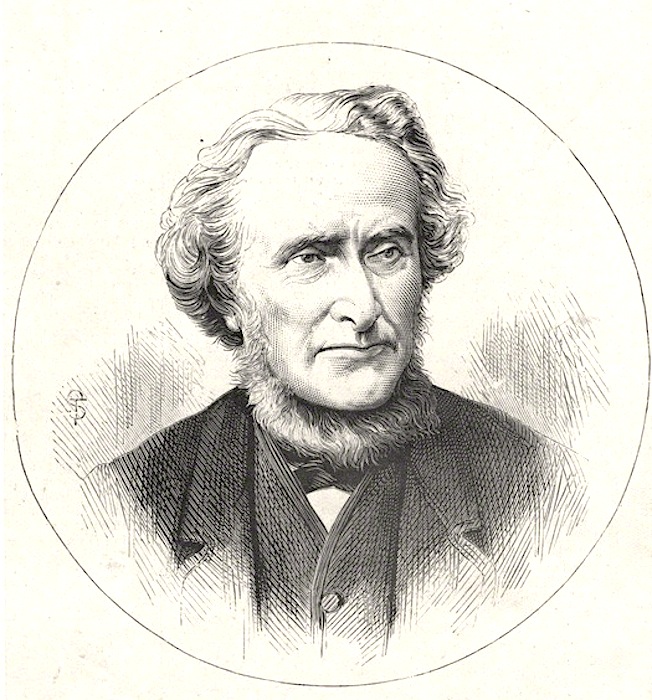 Ewan Christian, wood engraving by an unknown artist; captioned "Mr Ewan Christian, Architect of Lavington Manor" (in Wiltshire). Late 19th century. © National Portrait Gallery — NPG D21120.
Ewan Christian (1814-95) may not be one of the major names in Victorian architecture now, but he was an extremely prominent figure in his own lifetime. Of Manx descent, he was born into good circumstances in Marylebone, London, but orphaned early on. His eldest brother John saw him through his education: he attended Christ's Hospital in Hertford, and when he turned fifteen was articled in 1829 to Matthew Habershon, from whose office he was able to enter the architectural school of the Royal Academy. In 1836 he joined the office of William Railton, then spent some time with the Norwich architect, John Brown, for whom (for example) he was Clerk of Works at the Colchester Union Workhouse. After a seven-month study trip to Italy in 1841, he set up on his own account in Bloomsbury in the following year.
Christian was aptly named, since he was a committed Anglican Evangelical, and many of his buildings were churches. In 1851 he was appointed to the important post of architect and architectural adviser to the Ecclesiastical Commissioners, a post that kept him busy, indeed much too busy, for the rest of his life. His partners were James K. Colling, who had been a fellow-pupil at Habershon's, and who had also been at Railton's with him; Charles Henry Purday, who superintended the work at Carlisle Cathedral; and his cousin Joseph Henry Christian; among the architects who also worked in his office were W. D. Caroe. Having been elected vice-president of the Royal Institute of British Architects in 1880, Christian became its president in 1884-86, and was awarded its gold medal in 1887. In this year too he was appointed architect to the Charity Commissioners. As consulting architect to various bodies, and member of panels of judges on architectural competitions, he wielded considerable influence.
As might be expected, his own body of work was considerable. According to Martin Cherry, he had "over 2000 completed works to his name; many of these were church restorations carried out in his capacity as architect for the ecclesiastical commissioners, but included ninety new churches, many parsonages, schools, and private houses." Cherry adds that "[n]otable restorations include those of Carlisle Cathedral (1853–7) and Southwell Minster (1848–8); of his secular buildings, the National Portrait Gallery, London (1890–95), may be singled out." As for the latter, it had a mixed reception: "Neither in size or arrangement, which is a logical consequence of the cramped space, is the building ideally perfect," wrote the Times reporter ("The New National Portrait Gallery"). More recently, however, it has been described as "a very sophisticated scheme which faultlessly extended William Wilkins' National Gallery and provided a completely new Early Renaissance block with a clear identity of its own" ("Ewan Christian").
Christian was very well connected. In 1848 he married Annie Bentham, a relative of Jeremy Bentham, and they had four daughters, three of whom survived them (his wife died not long after him, also in 1895). In the architectural fraternity, he was J. L. Pearson's cousin-in-law and a close friend of S. S. Teulon, for whom he served as executor. G. E. Street and William Burges were also good friends.
However, his own reputation as an architect suffered from his connection with the ecclesiastical commissioners: his work, under economic strictures, was considered workmanlike but little more, and it has earned only grudging praise from the critics — if that. In the Pevsner series on the Buildings of England, for example, St John's in Churt, Surrey (1868) is seen as "acceptable because nicely sited" (Nairn and Pevsner 160), while St Bartholomew's in Roby, Lancashire (1875) is dismissed with the words: "Competent, conventional.... Dull interior" (Pollard and Pevsner 202). As for his restorations, Simon Jenkins says that as late as 1890 he "ruthlessly scraped" the chancel of St Andrew's, Lyddington, in Rutland (651). His houses could show more flair, but here again the outspoken architectural historian Reginald Turnor, still writing in the wave of anti-Victorianism of the earlier twentieth century, particularly condemned his "horrible self-inflicted home at Hampstead" (101).
Overworked to the end, Christian died at the age of eighty, before the new buildings of the National Portrait Gallery were quite complete. Cherry suggests that his reputation has been improving. Certainly, the National Portrait Gallery has been Grade I listed since 1970, and some of his churches (such as St Bartholomew's, Roby) are Grade II listed — as indeed is his elaborate tower house in Well Walk, Hampstead, that Turnor so disliked. This was listed in 1982 (see "Klippan House"), and only a multi-millionaire could hope to live there now. — Jacqueline Banerjee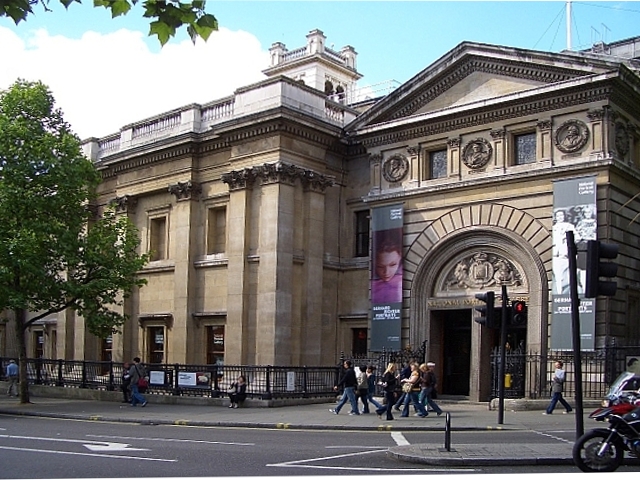 The National Portrait Gallery, London (1890-95)
Works
Bibliography
Cherry, Martin. "Christian, Ewan (1814-95)." Oxford Dictionary of National Biography. Online ed. Web. 19 July 2014.
"Church of St Bartholomew, Liverpool." British Listed Buildings. Web. 19 July 2014.
"Ewan Christian." DSA (Dictionary of Scottish Architects). Web. 19 July 2014.
Jenkins, Simon. England's Thousand Best Churches. London: Penguin, 2009.
"Klippan House, Camden." British Listed Buildings. Web. 19 July 2014.
Nairn, Ian, and Nikolaus Pevsner. Surrey. 2nd ed. London: Penguin, 1971.
"National Portrait Gallery, Westminster." British Listed Buildings. Web. 19 July 2014.
"The New National Portrait Gallery." The Times. 3 April 1896: 6. Times Digital Archive. Web. 19 July 2014.
Pollard, Richard, and Nikolaus Pevsner. Lancashire: Liverpool and the South-West. New Haven and London: Yale University Press, 2006.
Turnor, Reginald. Nineteenth Century Architecture in Britain. London: Batsford, 1950.
---
Last modified 19 July 2014