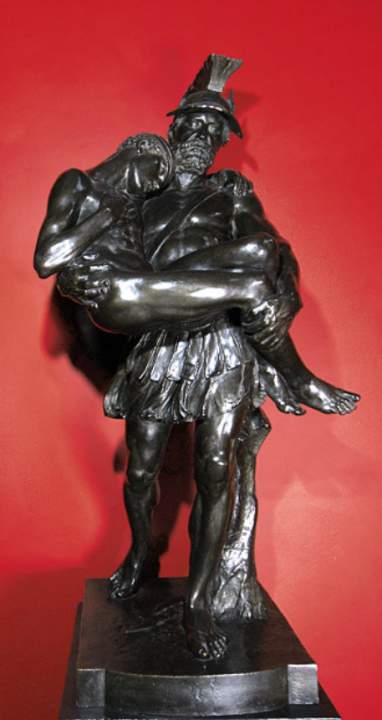 Warrior Bearing a Wounded Youth from the Field of Battle
Sir W. Hamo Thornycroft, R. A. (1850-1925)
Bronze, dark brown patination
Inscribed "H. Thornycroft, Art Union of London, 1877 Cox & son founders."
27 inches (68.5 cm.)
Leighton House Museum
"There can be no doubt that the Art Union's action, so early in Thornycroft's career, inspired his interest and passion for producing work in the form of bronze reductions. Evident in this piece is Thornycroft's desire to present movement in his work, creating a moment in time rather than an idealised portrayal." — Sir Alfred Gilbert and the New Sculpture, 108
Other views
Statue (detail)
Photograph and text by courtesy Robert Bowman.