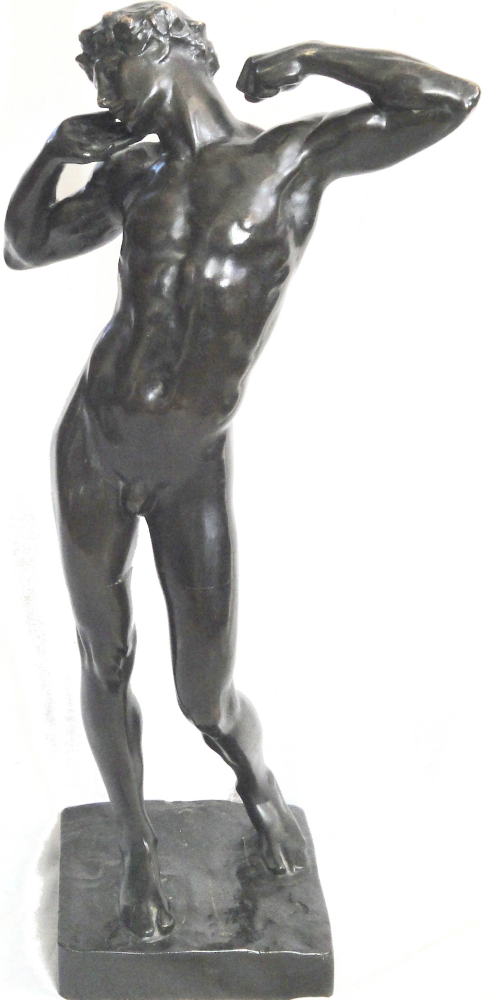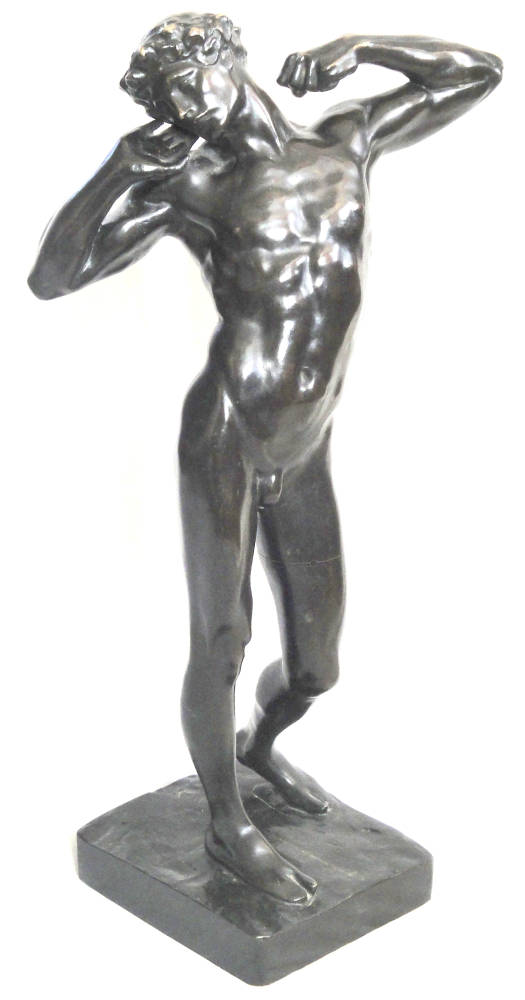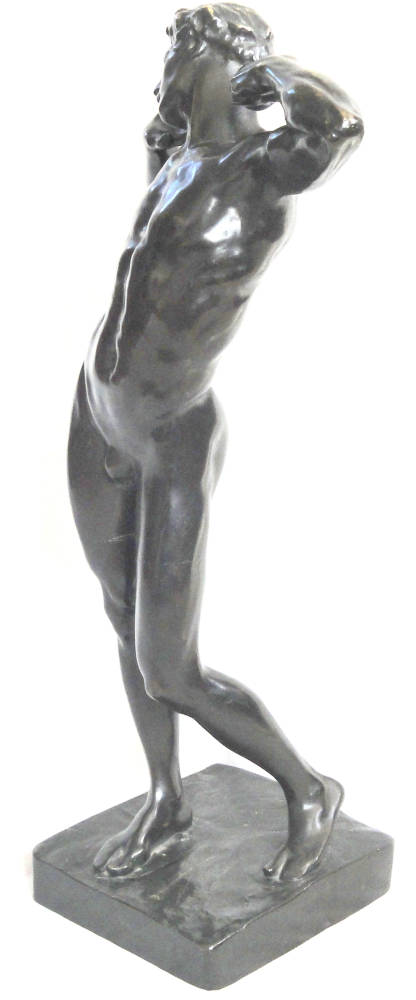 Left: . Right: . [Click on images to enlarge them.]
The Sluggard by Frederic Lord Leighton, P. R. A. (1830-1896). [Another cast] 1890. Bronze, rich mid and dark brown patination, 20 3/4 inches (52.5 cm.). Signed "Fred Leighton," and inscribed "Founded by J. W. Singer & Sons, Frome Somerset Published by Arthur Leslie Collie 39B Old Bond Street, London, May 1st 1890." According to Robert Bowman's Sir Alfred Gilbert and the New Sculpture (2008), "the inspiration for the piece came from his life drawing of model Giuseppe Valona stretching during a break between poses, the work was originally called Athlete awakening from sleeping, and was first executed in 1882."
The Royal Academy has the life-size plaster version of The Sluggard, and Tate Britain has the 1885 life-size bronze. Reduced-size versions are in the collections of Ashmolean Museum and the Minneapolis Institute of Fine Arts. These casts and the one pictured here were "produced for the collectors market, a reduced version of the finished work never being cast" (Bowman). A sign of the work's origin as a sketch appears in its partially completed toes.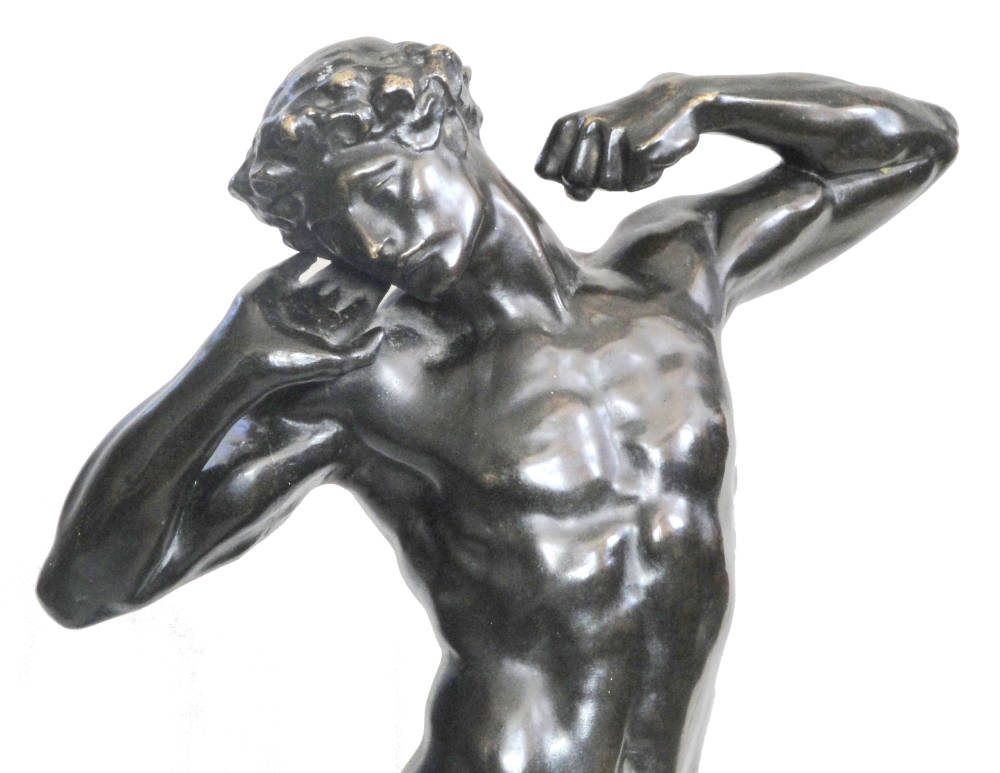 The History of the Casts from
Sir Alfred Gilbert and the New Sculpture
Singer and Sons set up their new foundry capable of casting using the lost wax and sand casting processes in 1888. Rights to market the model from 1890 were bought by Arthur Leslie Collie who sold these and other New School sculpture from his joint premises with Agnews in Old Bond Street. A bronze cast, which bore his name and that of the founder Singer and Sons was exhibited at the Arts and Crafts exhibition of 1890. By 1901 Collie was no longer associated with Agnews and by 1906 he was no longer listed in the art directory. Casts made under Collie's name can then be accurately dated to this period. [Sir Alfred Gilbert and the New Sculpture 76]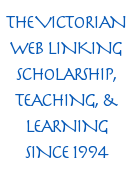 Bibliography
Beattie, Susan. The New Sculpture. New Haven: Yale University Press, 1983. Pp. 149, 190-91.
Bowman, Robert. Sir Alfred Gilbert and the New Sculpture. London: The Fine Art Society, 2008. Pp. 76-77.
Robert Bowman and the Fine Art Society, London, have most generously given their permission to use information, images, and text from Sir Alfred Gilbert and the New Sculpture in the Victorian Web. Copyright on text and images from their catalogues remains, of course, with them. [GPL]
British Sculpture 1850-1914. A loan exhibition of sculpture and medals sponsored by The Victorian Society. London: Fine Art Society, 1968. no. 101.
Ormond, Léonie and Richard. Lord Leighton. New Haven: Yale University Press, 1975.
---
Last modified 7 June 2008